METS SIGN RECORD BREAKING DEAL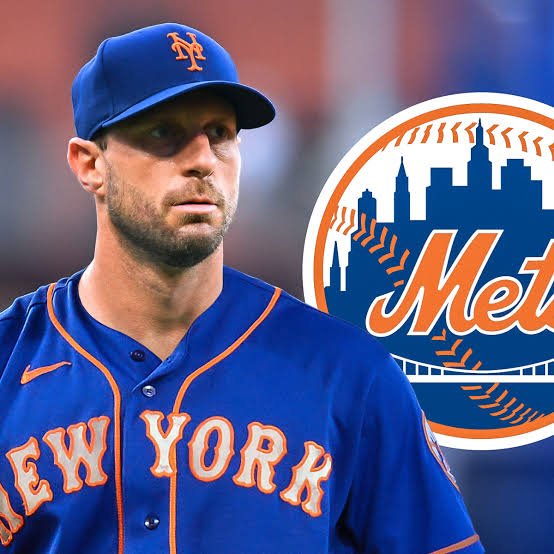 source
The december 1st collective bargaining agreement deadline between major league baseball and the players association is causing the offseason to be absolute chaos right now and it's awesome to see
Contracts are getting thrown around left and right and we now have a record-breaking deal on our hands. Steve Cohen has gone absolutely insane, he's a man on a mission and it clearly shows. The Mets were going hard to try and reunite with free agent lefty starter Steven Matz. That is until he chose the st Louis Cardinals and Cohen was not happy.
Cohen took his anger to twitter where he put out the now infamous tweet which read i'm not happy this morning I've never seen such unprofessional behavior demonstrated by a player's agent. I guess words and promises don't matter. This is what Steve Cohen basically said to the baseball world after the Steven matt's situation.
We may look back at this tweet as one that changed the course of New York Mets history. The Mets went out soon thereafter and signed three solid players in one day. Starting with infielder eduardo escobar to a two-year 20 million dollar deal outfielder Mark hanna to a two-year 26 and a half million dollar deal and then outfielder Starling Martay to a four-year 78 million dollar deal.
Those are three solid hitters and guys who should undoubtedly make this Met's lineup better. But guess what folks, Steve Cohen isn't done. Max Scherzer one of the greatest pitchers in baseball is now a New York Met. Max Scherzer is one of the greatest pitchers and not just baseball today but of all time. He was really good in detroit when a saiyong award there in 2013, finished top five in the saiyong conversation in the following year in 2014 and then signed a 210 million dollar contract over the span of seven years, which included a 50 million dollar signing bonus which would be paid out over 14 years. Becoming the largest deferral in Mlb history.
It was a whole lot of money in a whole lot of years and mad Max did not let anyone down. In seven seasons with the Washington nationals, Max Scherzer through 200 innings four times had an er end or three every year other than the shortened pandemic 2020 season. Won the saiyong award two years in a row. Finished in the top five when he didn't win every year other than 2020 through two no-hitters played a huge part in the nationals first ever championship.
Got traded to the la dodgers in 2021 where he'd gone to have a 1.98 era and that's when we get to the breaking news. Baseball's richest owner Steve Cohen continued his off-season rampage, giving Max Scherzer a three-year 130 million dollar contract. This now breaks the record annual salary of a player since Garrett Cole, who is getting an aav of 36 million. Scherzer now has an annual salary of over 43 million dollars over the next three years.
He will be getting paid about 86 million dollars through the first two seasons and will have an opt-out afterward. The Mets now may end up having the highest payroll in all of baseball when it's all said and done and steve cohen still may not be done himself.
The New York Mets starting rotation will now consist of Jacob Degrom and Max Scherzer the two being on the same team for something like the all-star game feels illegal, let alone on the same actual team for an entire season or two or three.
---
---