MOST INFLUENTIAL PLAYER IN BASEBALL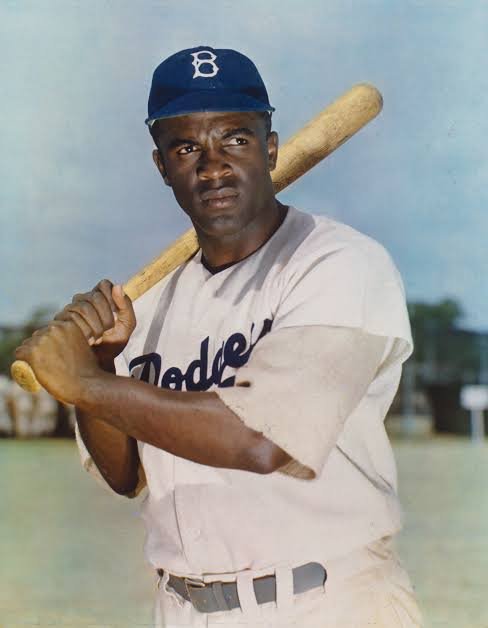 source
When it comes to sports, Baseball has some of if not the most influential and monumental players of all time. People who changed baseball and sports as a whole for the better and the world simply wouldn't be the same without these legends.
I will start with Jackie Robinson as he is arguably the most influential player in sports history and one of the most influential and important people to ever exist. On January 31st 1919 Jack Roosevelt Robinson was born to a family of sharecroppers in a small Georgia town and little did the world know that he was going to change. It growing up in a poverty lifestyle, Jackie actually chose to join a neighborhood gang at one point but left after his friend Carl Anderson persuaded him to.
Throughout high school and college, Jackie was an incredibly talented athlete playing baseball, basketball, football and running track. Going on to join the military until he was honorably discharged two years later and soon thereafter in the beginning of 1945 Jackie Robinson's baseball story truly began.
While he played in the negro leagues in 1945, the boston Red Sox decided to have a tryout for black players including Robinson. Where he was subjected to racial epithets he was humiliated with there being no shot he was getting a contract from Boston. But the Brooklyn Dodgers had other ideas. Branch Ricky who was the club president and general manager of the Dodgers was open to the idea of desegregating his team and began scouting players from the negro leagues where he saw Jackie and offered him a contract.
Jackie arrived to spring training in 1946 for his first year in the dodgers organization and immediately faced intense racism. With the manager of the dodgers aaa team requesting branch Ricky to put Jackie on any other dodgers affiliate with Ricky saying no.
This was only the beginning. When he got to the major leagues, there was only more hate. The st louis cardinals threatened to strike if Robinson played. He once got a 7-inch gash in his leg from a slide made by an opposing player was called the n-word and told to go back to the cotton fields during a game by Phillies players.
There was even a divide in Jackie's own clubhouse with some of his dodgers teammates saying they'd rather sit out than play with him. As bad as it got, there was still good. Philly's player lee hanley was said by Robinson himself to be the first opposing player to wish him well. With Hanley even apologizing for his teammates behavior. He also got support from other players and as for his own team he had people stick up for him.
The dodgers manager reacted to his players threatening to strike by saying whoever does so will be traded. During a game in the late 40s Jackie's teammate peewee reese is said to have put his arm around him to show his love in support of Jackie in response to fans hurling racist insults. Jackie Robinson was an incredible baseball player but more importantly he helped change sports as a whole along with the entire world. In large part because of him major league baseball teams started to integrate their teams and as the years went on it only got more and more diverse.
Because of Jackie Robinson we now not only have African Americans in baseball but players from around the world whether it be from the Dominican Republic, Japan Korea, Puerto Rico, Venezuela and more. Every year in April there is a Jackie Robinson day where everyone wears the number 42 on the back of their jersey along with every team now having the number 42 retired in each ballpark and it's definitely for good reason.
---
---