SEBASTIEN HALLER IS IN HIS PEAK YEARS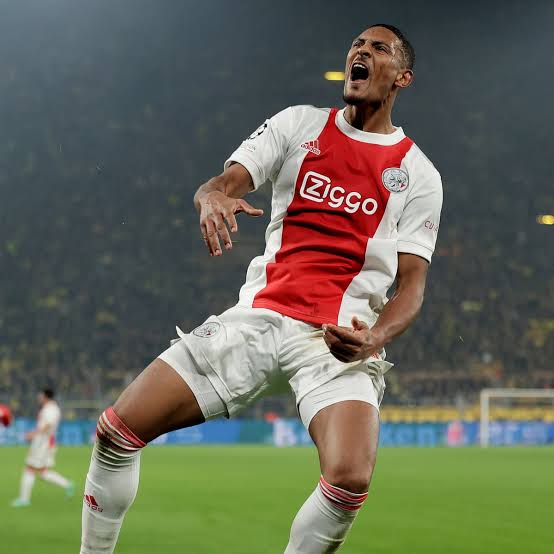 source
If the German club wants a more experienced player who has a good record in the German Bundesliga, then Ajax striker Sebastian Haller could be a wonderful option. Sebastien Haller has played for years at Eintracht Frankfurt between 2017 and 2019 alongside his partner Luka Yovich. They both helped Frankfurt place themselves in the top half of the bully.
He was especially excellent in the 2018-2019 season, netting 15 goals and providing brilliant 9 assists in league play. During the 2018-2019 season, only Paco Alcacer surpasses his average of 0.99 goals in assists per 90.
He has key passes which ranked him second ahead of the usual Frankfurt starters but while he struggled following a transfer to West Ham there was a lack of clear attacking attribute but he is still far better than some player.
During his stay at West Ham, he averaged 0.4 expected goals and assists per 90 minutes. However, Sebastien Haller did not repay his value purchase to the English club but later sold to Ajax for less than half that fee. His career comes back in the Netherlands. He had brilliant form at Ajax with 46 goals in 63 appearances in January 2021 but he has also demonstrated that he can work as a lone striker because he had operated in a front two at Utrecht and Frankfurt.
At Ajax Sebastien Haller is taking 3.5 shots in the box a game making Ajax a bigger aerial threat in the penalty area against other teams. The 2021-22 season has seen Sebastien Haller score 20 league goals for the first time in his whole career, not overlooking his champions league excellent form before a sudden exit to Benfica in the last 16.
Only some good strikers like Kareem Benzema and Robert Lewandowski has netted more than his Eleven goals in this season's championships league so far. He may be playing his trade in the less taxing Eredivisie and is part of a highly dominant system at Ajax.
It would not be too good to expect Sebastien Haller to produce the same numbers in a less balanced team like some team in German Bundesliga but that does not mean it is not a possibility that he would have an outstanding performance. There are a few strikers in Europe's top teams that are as good as Sebastien Haller presently. Sebastien Haller is in his best years, his experience could be precisely what some teams needs.
---
---