It's Getting Ridiculous.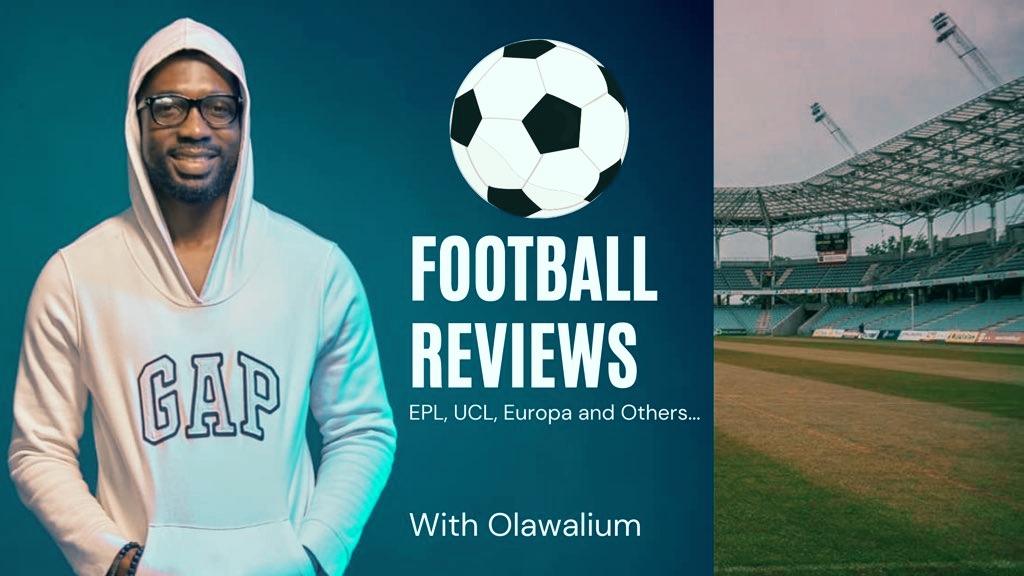 ---
I think it's getting ridiculous the amount of disrespect Manchester United are pushing toward Ronaldo's way. I know he disrespected the club by stating he wants to go earlier in the season but I think that's understandable based on his age and where he wants his legacy and career path to be after seeing how badly the team played last season and how he did his bit for the team. It's insane to see you pay a huge fee for Ronaldo weekly without letting him go only to keep him on the bench despite knowing how much he takes home weekly.
If this is some sort of punishment for coveting other clubs in the summer and not turning up then I would say Manchester United lacks class just as Ibrahimovic has said. It makes no business sense when he goes home weekly with such a huge amount of money only to have him on the bench. It clearly shows how the structure at Manchester United has been terrible for this to happen. They should have let him go when they had the chance and now, they would be forced to do that in January. For a team that is meant to be rebuilding, I don't think it makes sense to have all sorts of distractions around such a team.
It's crazy how a lot of people keep shouting he can't press. Ronaldo has always been like this. He waits for his chance and scores. He isn't doing anything different than he has done over 10 years ago, so why are you expecting to teach an old dog a new trick? Anyone willing to waste much time on that isn't smart at all and this is why I said they should have allowed him to go when he wanted to so they can focus on the rebuilding process. I feel Erik Ten Hag wants to show who is the boss with how he is treating him and I have no problem with him showing who is the boss but when you know you don't need a player, you don't keep them around... Guardiola would never do that. He would get rid of you the chance he gets.
We say a lot about a team that doesn't score even if they press so much and now we are having a problem with a player that scores but because he doesn't press? A good coach would adapt his style of play to suit the players at his disposal especially when he doesn't have the team to suit his style of play. This is what a lot of people don't recognize about Mourinho yet, he plays to the strength of his team. Rather than change the whole team, he would find the easiest tactic to use and then buy a player or two to strengthen that position. He was abused for being defensive at Chelsea but we saw how exciting his team can be especially with Real Madrid.
I don't think anyone criticized Ruud Van Nistelrooy for not pressing, rather they praised him for being clinical. Every player is different and it's about the value they bring to the team. When you have a player that guarantees you between 20-25 goals a season, I think it's about asking others to rise to the occasion so he can also deliver on his end. The current situation at Manchester United doesn't make sense to me and I won't pretend it makes sense.
If it's about pressing we want to talk about, Rashford doesn't even run back, he doesn't press as much as we wanted and yet he keeps starting every game. This is why I said it's a power tussle at play and for a team that is rebuilding, this is a massive distraction and Manchester United is not being smart at all about this. Having the right player around Ronaldo, he would always deliver. I think if this is being done to Messi, a lot of people would speak more about it but since it's Ronaldo, based on his image and how he acts sometimes, it's easier for people to say, "Oh, he deserves it." Let's talk about value and stop choosing sides...let's talk about his addition to football and not just about the debate.
He's going into the tail end of his career and you don't try to ruin his legacy like this. He has worked too hard to have this done to him. I was one of the people that spoke about how he disrespected Manchester United when he said he wanted to go and how he didn't show loyalty, so I am not here to defend him but looking at his sporting career over the years. It's not nice to steal the last part of his legendary career when they should have let him go instead.
As a striker, it's his responsibility to score while the coach finds the right player to pick up the lapses. He did what he was expected to do last season yet he still got blamed. Others didn't do what they are expected to do and yet they got passed over as all the blame rested on Ronaldo. I think it's madness and we have to be honest about this. It's clear that we bought a nuclear weapon with Ronaldo and we don't know how to use him. He didn't come back to be sat on the bench in a Manchester derby.
Imagine a 37-year-old scoring 25 goals a season and the young lads are not even getting 10 goals...this says a lot about the quality of the team than it says about Ronaldo. We can say they won some games without him but that doesn't make Manchester United magically good because there were games we played without him too and still got hammered.
This situation is not good for the mental state of Ronaldo and they are doing more harm than good to him and it all started when they failed to let him go.
---
Thank you for your time.
---
My pen doesn't bleed, it speaks, with speed and ease.
Still me,
My tongue is like the pen of a ready writer.
Olawalium; (Love's chemical content, in human form). Take a dose today: doctor's order.
---
---