Players Who Failed To Live Up To Their Potential, III.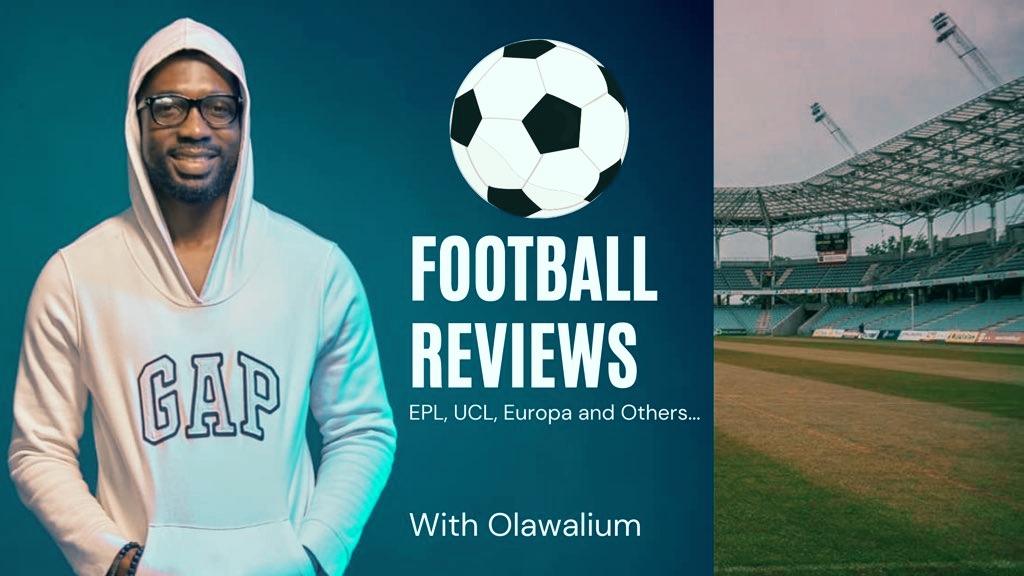 ---
This is the third part and possibly the last part of the topic above. In case you haven't seen the first and second parts, here they are:
[Players Who Failed To Live Up To Their Potential.]
[Players Who Failed To Live Up To Their Potential, II.]
I limited this to the players I know or am aware of while growing up rather than picking the list off the internet. I want it to be my thinking of what I know of these players rather than player search. If I remember others which skipped my mind, I would do another part but until then, this is the last one.
Macheda.
As a Manchester United fan, I knew when this guy burst into the scene and his goal against Aston Villa would always ring in my head. How he received the pass from Ryan Giggs, how he turned and buried the ball to give Manchester United a late win which has plagued the Sir Alex Ferguson era would always remain evergreen in my head.
You can watch the video here:
[Source 1]
[Source 2]
[Source 3]
NB: The video was obtained from Manchester United's YouTube channel and also from the official APP.
---
He confessed that Sir Alex Ferguson wanted him to go on loan in England where he can keep an eye on his progress but because of how young he was, and how he missed Italy after coming from Lazio, he felt it would be nice to go on loan to Italy where he would be at home with his people. He went to Sampdoria and it wasn't the same for him as too much was expected of him forgetting he was just a 19-year-old player. Coming from Manchester United played a part in that huge expectation and failing to heed advice from Sir Alex Ferguson ruined his career that could have been gently nurtured if he allowed patience to play a part in it.
Bojan Krkic
I wasn't a fan of the Spanish league and still, I am not a huge fan till now but I make sure I watch the important matches and most notably the "El Clasico". I can remember when Barcelona thought they had found a mini-Messi with Bojan. He had so much potential and playing against world-class players had that effect on him as well so much that he rose to the challenge. He was young, skilful, explosive and most importantly, he knows where the net is and how to position himself to be available. The mistake was leaving Barcelona and he went to Roma. Things didn't work out for him in the Italian league. I can imagine a technical and gifted Bojan playing in a league where it's a bit more physical than technical. It's a disaster waiting to happen and he soon realized that. Another blossoming talent that failed to hit its full stride.
Anderson.
This one really hit home. I loved this guy's personality when he was at Manchester United. I feel he knows how to turn up but the issue is that he doesn't know how to put in that extra shift. He was always doing the simple things and it wasn't that obvious how average he was because of the quality of players he surrounded himself with, same with Gabriel Obertan and that teenage sensation called Possebon too.
Anderson won trophies for Manchester United but none was because he stood out. He played important games and scored a few important goals too but nothing about him screams of world-class despite Sir Alex Ferguson calling him "something special". There was nothing special about him and he was let go despite being 26 years of age.
Jermaine Pennant.
I remembered this guy only in a Liverpool shirt hahaha until recently when I got to know a bit more about his story. I gathered that Arsene Wenger was the one that bought him in 1999 and Arsene Wenger lost his cool with him due to his poor time keeping. He was never on time and knowing Arsene Wenger and Sir Alex Ferguson, this is something they can never allow to slide. It was at Birmingham he got his nightmare with women and alcohol and he even went to jail for 3 months for drunk driving. Players are expected to have discipline but lack of discipline ruined him and he confessed when he was asked what advice he would give younger players and he said "Stay away from women."
It was at Liverpool I got to know him, especially for his hair and pace. He was a stand-out performer for Liverpool in the Champions League in 2007 but you can force the horse to the stream to drink but you can't force that horse to drink. His lack of discipline came to the fore again and he didn't quite make it at Liverpool afterwards.
---
Thank you for your time.
---
My pen doesn't bleed, it speaks, with speed and ease.
Still me,
My tongue is like the pen of a ready writer.
Olawalium; (Love's chemical content, in human form). Take a dose today: doctor's order.
---
---