Ray of Hope Squashed.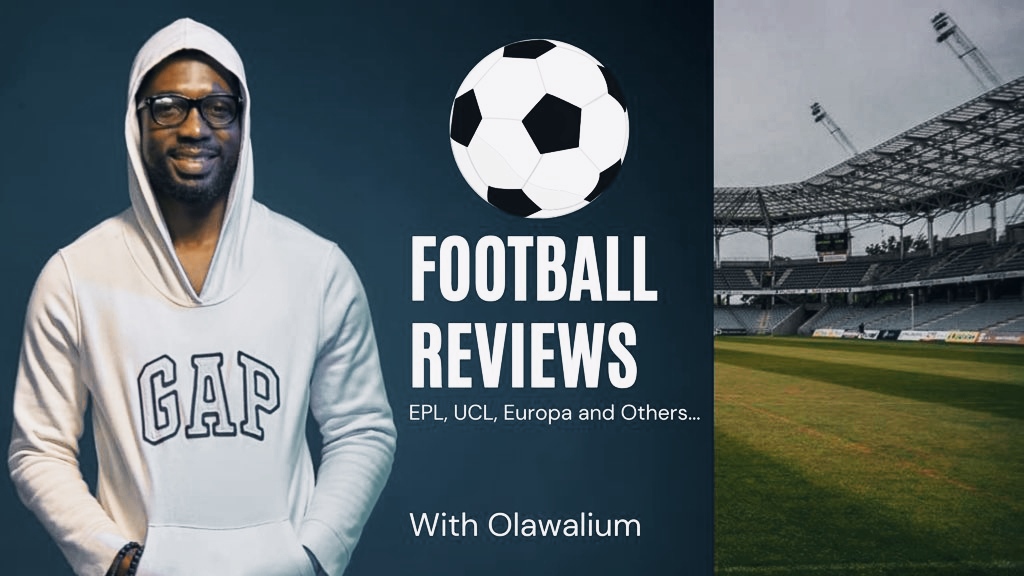 ---
I was really hopeful this second week but that hope got squashed after the results didn't go the way I was expecting. Of course, for my Fantasy Premier League, I didn't have any Manchester United players and God forbid I have any because that team doesn't look like they would be winning anytime soon.
I changed a few players using my wildcard earlier in the week. Without the wildcard, I would have been docked 20 points. I only managed 50 points for the first week which I wasn't happy about. I had to be aggressive with my lineup with the hope I can make up for the inadequate points in the first week but I got a real bummer with my team.
I introduced Salah to my team and took out Bernado Silva. I took out Perisic too and reverted to accommodate Salah into my team. I was happy with the changes and was bullish that I should get 70-80 points this second week (that's me being humble) 🤣🤣😂🤣 but I was humbled instead. Liverpool messed a lot of people up and there is no turning back on the points lost.
---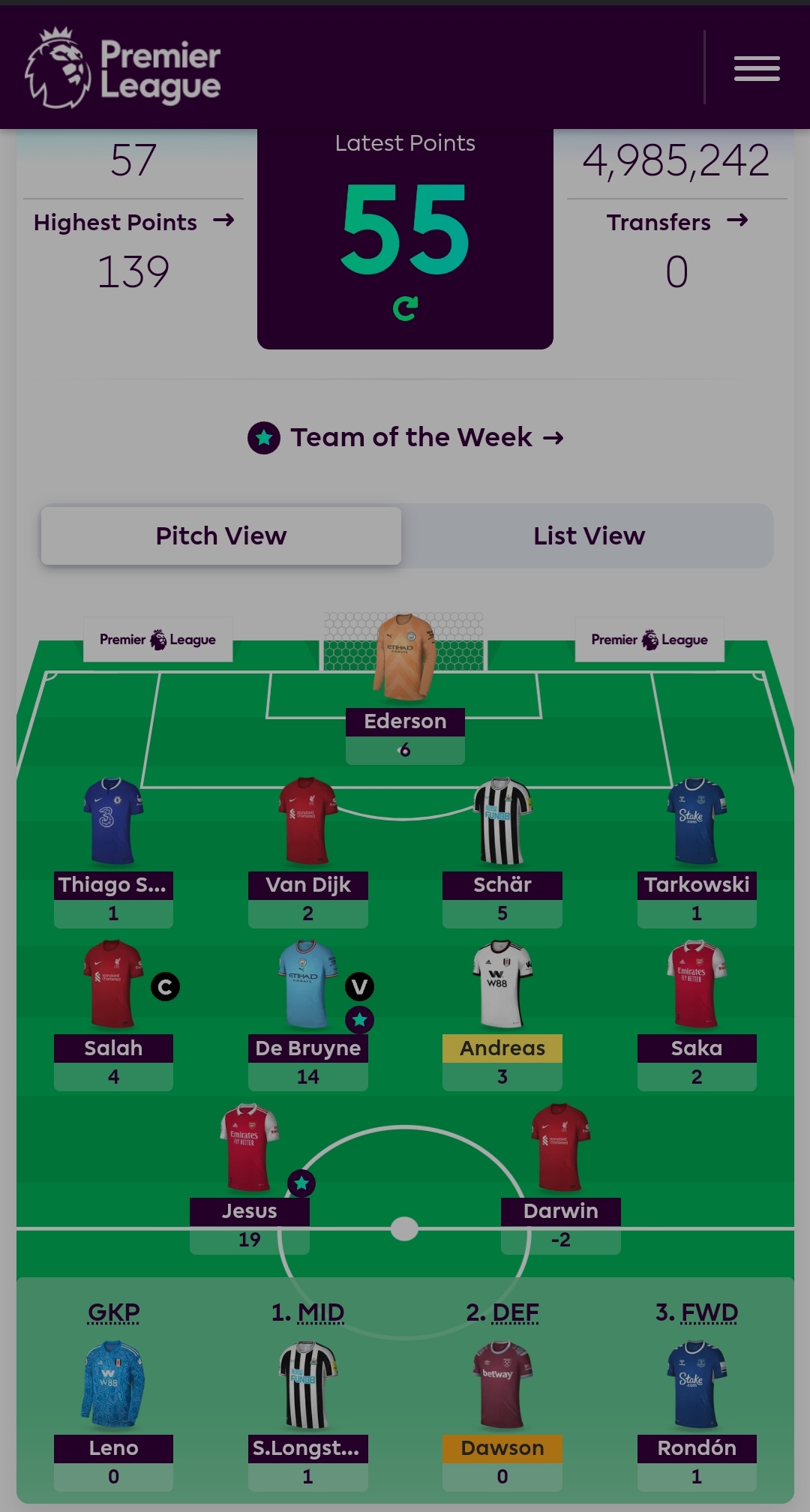 ---
Ederson did well in goal as usual and gave me what I expected from a goalkeeper in a modest way. I wanted to use 3 players at the back but when I considered the fact that Longstaff isn't a starter, I had to stick to a backline of 4. I got a terrible effort from my backline and only Schar managed 5 points.
Kevin De Bruyne did okay for me in midfield as a deputy captain. When I got Salah into my team I had to drop KDB as the captain and I wish at least for this week I didn't but I was hoping Salah would dazzle and put Crystal Palace to the sword but Liverpool fired a draw again. Liverpool hasn't kicked into full gear yet and just when I was excited to have gotten 50 points before Liverpool played against Crystal Palace, Liverpool messed me up and notably, Nunez Darwin lost his cool head and he got a red card. He didn't add any point to me yet he made me lose 2 points. I am trying to scramble for any point available and still, I lost points with his red card. I managed to get just 55 points in game week 2.
Chelsea's draw with Tottenham didn't help Silva at the back for me while despite Arsenal winning, Saka still didn't give me enough points. I am glad I retained my faith in Gabriel Jesus though. Just imagine me giving him the captain armband and then triple captaining him 🤣🤣😂. It's always easier to wish when the game is over but it's just another gamble for the week that didn't work so well for me and I am not happy about it.
I had that ray of hope with Liverpool but with that second draw in a row, I don't know what to think anymore. I would be forced to take out Darwin due to his red card and Haaland is too costly for me to buy right now. I will have to look for a better alternative up front till he finished serving his red card sentence.
I have a feeling that Liverpool will bounce back against Manchester United. Every team always play better against Manchester United and knowing how much it can kick start things for Liverpool, I expect them to give it their all. I might triple captain Salah to add some juicy perks to it because I am sure he would destroy this Manchester United defence or at least score a penalty against us.
I won't be changing much in my lineup for game week 3 but Nunez Darwin is definitely going out and I hope Saka and Gabriel Jesus can both have a decent game too. I desperately need more points to catch up. It's not a good second week for my Fantasy Premier League and I can only hope it would get better soon.
---
Thank you for your time.
---
My pen doesn't bleed, it speaks, with speed and ease.
Still me,
My tongue is like the pen of a ready writer.
Olawalium; (Love's chemical content, in human form). Take a dose today: doctor's order.
---
---