This Is The Last Straw.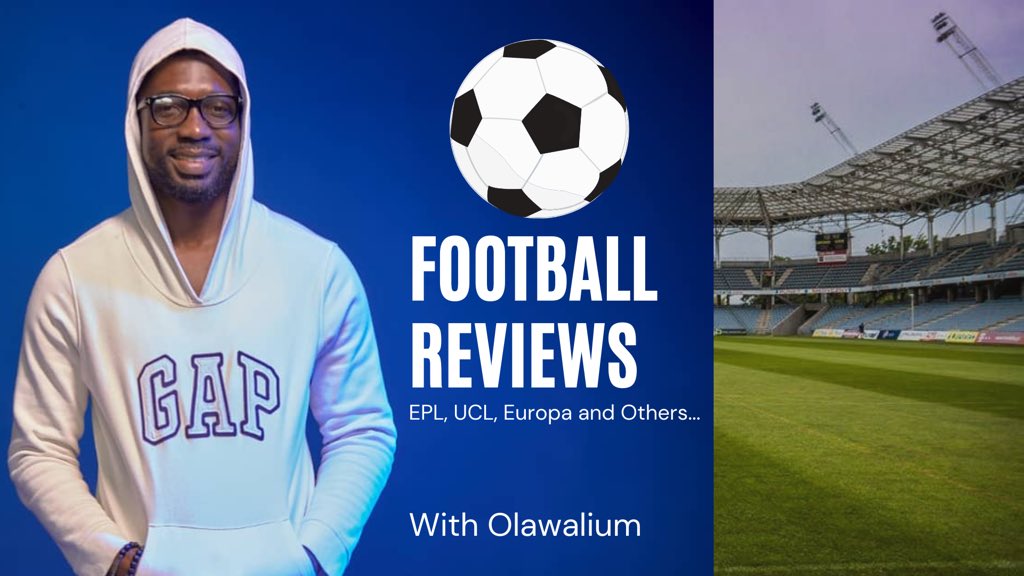 ---
I've never seen a team hit this all-time low as this Manchester United side. This has been happening over the years but when you think they couldn't go any further they seem to find a new all-time low. I heard Brentford had never won against Manchester United since the 80s but thanks to the ever benevolent Manchester United; the team that keeps giving, the cheerful giver, we have Brentford something to cheer about.
I think it's a bit of disrespect for me to say we have Brentford... We didn't give them, they fully deserved it and that's a team that knows how to fight. The way Manchester United were strolling in the match you would think they were the one with the 4-0 lead. Brentford played like a top team. They played like the strong team and Manchester United played like the underdogs. This is a new low and if we go deeper than this, we might discover oil.
Manchester United played like a team bereft of ideas. I've never seen a team so clueless as this one. Even the best players on their days were making mistakes and I feel so bad for Eriksen for picking Manchester United over Brentford. It's not always greener on the other side and now he would understand that phrase better. Manchester United were disjointed, disorganized, lacked the fight, they weren't running, they weren't pressing, they weren't doing anything. They were just coasting on the ball trying to play it safe.
I think this is the time the coach needs to be ruthless and we need to apologize to Jose Mourinho and Ole Gunnar Solskjaer for how they were treated and made the scapegoat when the problem runs deeper. Something has got to give...something has got to give way I must say. All these coaches are not bad...they can't be all bad and they are all failing. There is something wrong with the management of Manchester United and until that is fixed, even if we get Pep Guardiola as a coach with Jose Mourinho as the assistant and Antonio Conte as a joint assistant coach with Sir Alex Ferguson overseeing them, this team would only manage top 15 at best.
If Liverpool were at the bottom of the table as we are, trust me I would not panic because I know they have that fight in them and they would bounce back. I am scared for this team because how can they play just two games and we are already thinking of a relegation fight? It's that bad because the next 8 games would be deadly and we have 4 top teams to play against in that time. I can see Mohammed Salah and Darwin Nunez licking their lips ahead of the encounter against Manchester United.
If you are playing Fantasy Premier League, this is the best time to captain Salah and give him a triple captain boost against Manchester United and you will never regret it. Thank me later. Manchester United team is low on confidence and there is no way back for them. The only game that can help their confidence is against Liverpool, just that one win against them can lift their mood and make the fans believe again but we all know that is never going to happen. They won't win that game. They can't win that game. They don't have what it takes to win that game. Yes, I'm being assertive because I already said that this is the final straw for this team.
This is a team on a downward slope and it would take something special to lift them out of this mess. A lot of teams are now used to Manchester United being this way and that's for everyone to see how the mighty had fallen. I have zero hope for them this season and they are in a relegation fight already. Europe is out of the question too, so let's just see the new lower record they want to set every game. It's a bonanza period, every team should come and grab their offer since it's indefinitely, for now.
I don't expect anything magical from Manchester United again. I was a bit hopeful to think they would at least get a narrow win against Brentford but the moment the game kicked off and they were all over us, I knew it would be a miracle for us to have a draw and boom! 4 goals rolled in, spectacularly. This is what the fans have been subjected to all these years so it's not a one-off. You will see them hanging their heads as though they were pained, they are a bunch of lazy players who only excel in training and not on match day. How won't they excel in training when they are all weak and there is no real challenge? The true test came and now they are being exposed.
It's too early to be subjecting the new coach to this kind of horror movie. Someone also said that Erik ten Hag is playing it safe because he seems to always go for his former players and that's right. I feel he is also playing it safe because there are better players out there but he seemed contented to recruit from his old club and hunt down his former players.
If only it's possible, every player in Manchester United should have their contract reviewed and they should be paid per win. If this can be actualised, maybe they will run more and show more grit. You will them in training on Monday they would still be all smiles. I don't understand what's making them happy neither did I understand the handshakes at the end of the game or when Sancho was subbed off too. It's just another day for the players but it's not the same for the fans because we are hurting more and we are objects of banter for opposition teams. We deserved it and it's all part of football.
This is the last straw and I have no hope for this team anymore.
---
Thank you for your time.
---
My pen doesn't bleed, it speaks, with speed and ease.
Still me,
My tongue is like the pen of a ready writer.
Olawalium; (Love's chemical content, in human form). Take a dose today: doctor's order.
---
---