What Was I Thinking?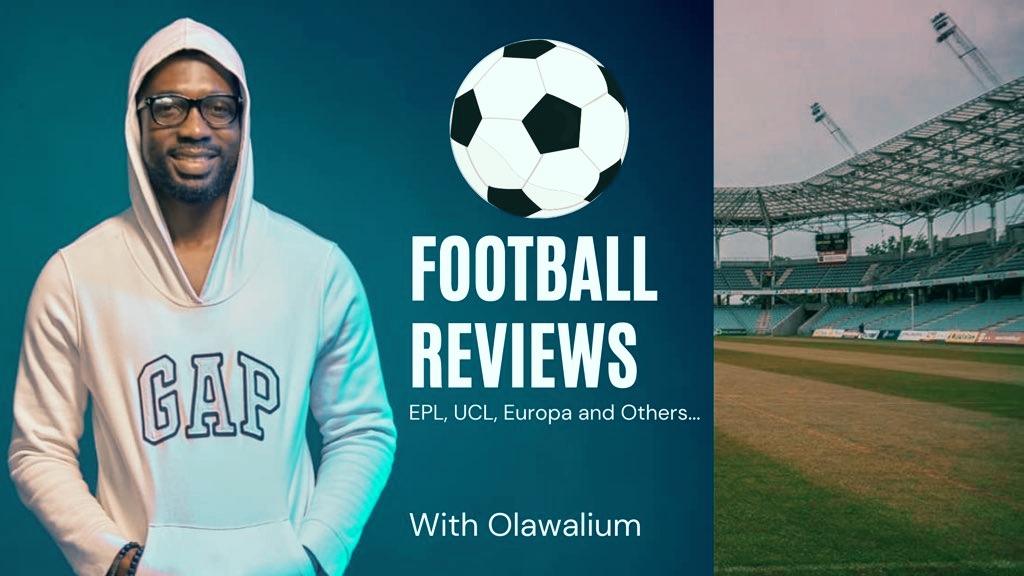 ---
It wasn't a pleasant experience for me in the opening week and it's understandable because the season is just starting and most teams haven't taken the shape yet. I just decided to go with my gut feeling and it was average at best because nothing spectacular happened to my team.
To also join the #HiveFPL League link, kindly click: [Fantasy Premier League Link] by filling the Google Doc sheet and you can also read the well detailed post [HERE]
So, here is the team I went with:
---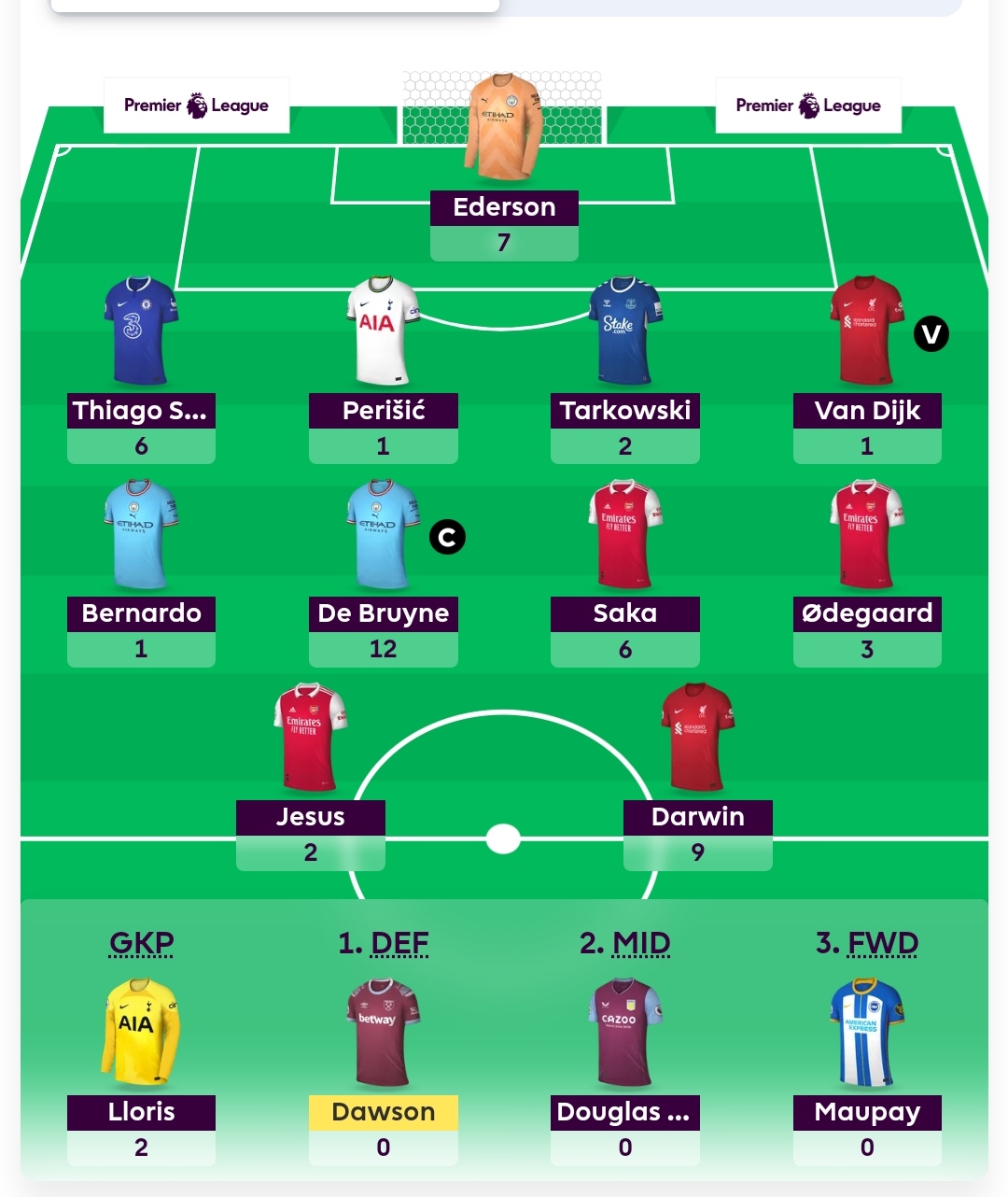 ---
I picked Ederson in goal and I think he is the safest option to say the truth. I love his distribution and I know how Solid Manchester City can be, so I don't think I would change him all through the season, barring injuries of course. He did okay but not exceptional.
I am struggling with the formation. I've been trying to revert to a 3 man defence which can allow me to take out a defender, and take out another midfielder; Bernado so I can get Salah in my team while using the remaining balance to get someone cheaper on the bench. I hope I am able to sort it out though, once I do, my selection for next week would be a lot different and I hope it pays off.
I got a low point on Bernado because he came in as a substitute. I was banking on him starting since he renewed his contract with City. That's a signal of intent on how valuable he is but sadly he didn't start. You can never go wrong with having Kevin De Bruyne in your lineup. I wish he gave me more points despite the fact that I capped him. I am happy I slot in Saka at the last minute. Odegaard has so much potential but I don't know why he is hell-bent on passing every pass rather than taking a shot. He had a great chance to score when he was picked out inside the box but no, he went for a pass rather than score. I would have probably gotten more than 3 points off him.
Darwin Nunez delivered and the point tally should have been more if he started the game but he came on as a substitute to replace Roberto Firmino. He got his team back into the game and if they won, his point tally with Virgil van Djik at the back would have been better for me. It was a ride shock to see Fulham go ahead twice while Liverpool played catch up. Darwin would terrorize a lot of defence this season and I am glad I got him early.
With how Gabriel Jesus started the pre-season, I would have sworn he would bang in two goals against Crystal Palace but he cut an anonymous figure against Crystal Palace despite his team winning the game. I would still keep him because that was why I didn't select Haaland based on his passerby performance against Liverpool in the Community Shield and the sitter he missed. I felt he would take a bit of time to adapt and he was brilliant for City against West Ham. I regretted not starting him and I know Gabriel Jesus is capable of so much, that's why I believe he would come good for me in the next game.
It wasn't a mistake at all and I intentionally didn't add any Manchester United team members into my team. I can't risk them dragging down my points because that team is still finding it hard to understand what playing football for the fans means. I was right not to include them as they lost to Brighton by 2-1. I can't understand that team anymore and I won't make excuses for them. I've lost the thrill of watching them when I watch them. I just simply sit back with zero expectations and watch whatever they can come up with. They are that bad and I doubt if anyone would have any of that squad members in their Fantasy Premier League. You might say, Eriksen, yes, but when the team loses, it's as good as not having him in your lineup because his individual brilliance still won't give you enough points for the FPL.
I would sort out my formation and slot in Salah to take away Bernado. It's always tricky because Bernado might start now and dazzle but I know Salah would give me a good game too.
---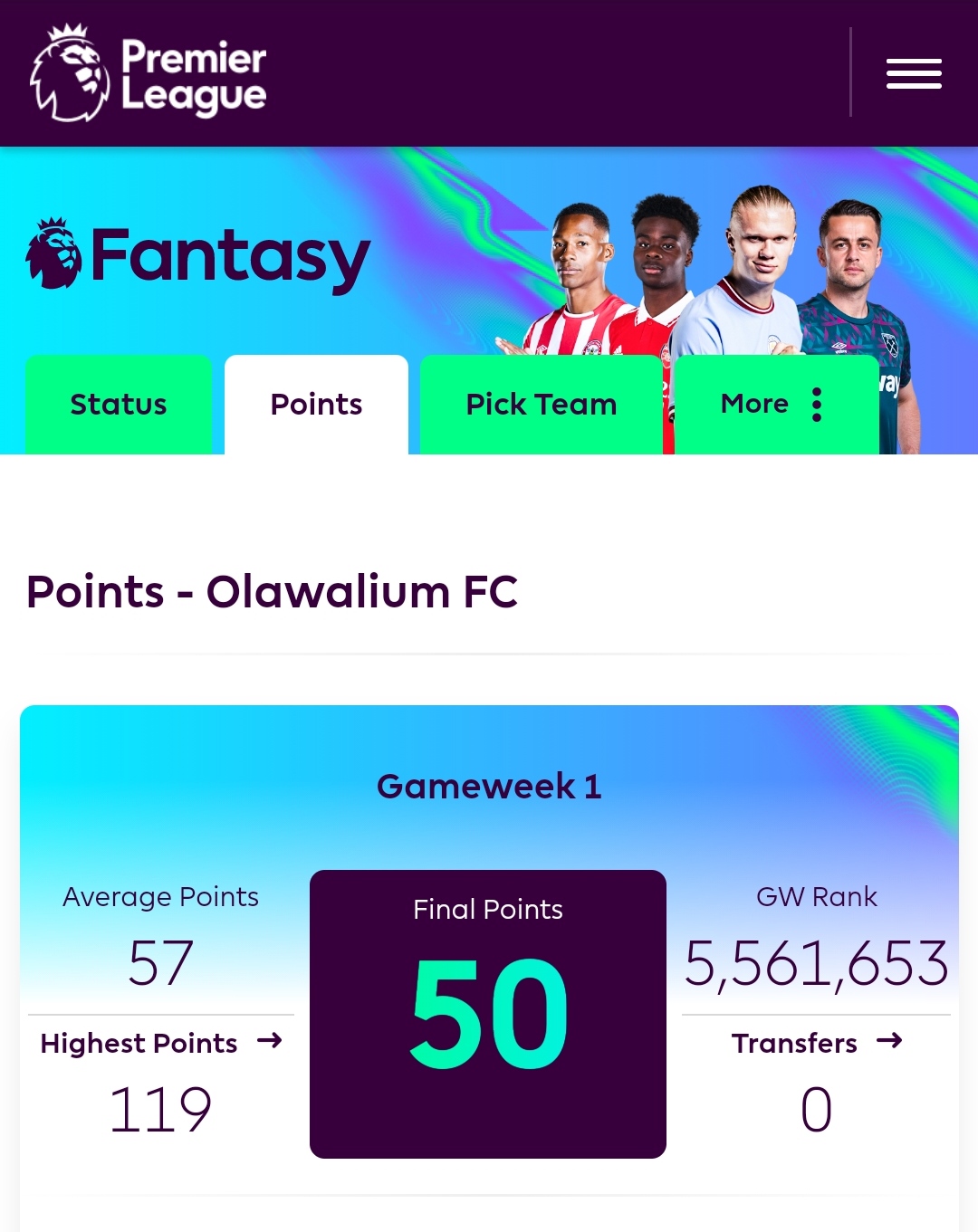 ---
The first week, I only managed 50 points and I am not happy about it. I have to change things around and hope for the best.
Have you joined? If you haven't, what are you waiting for?
---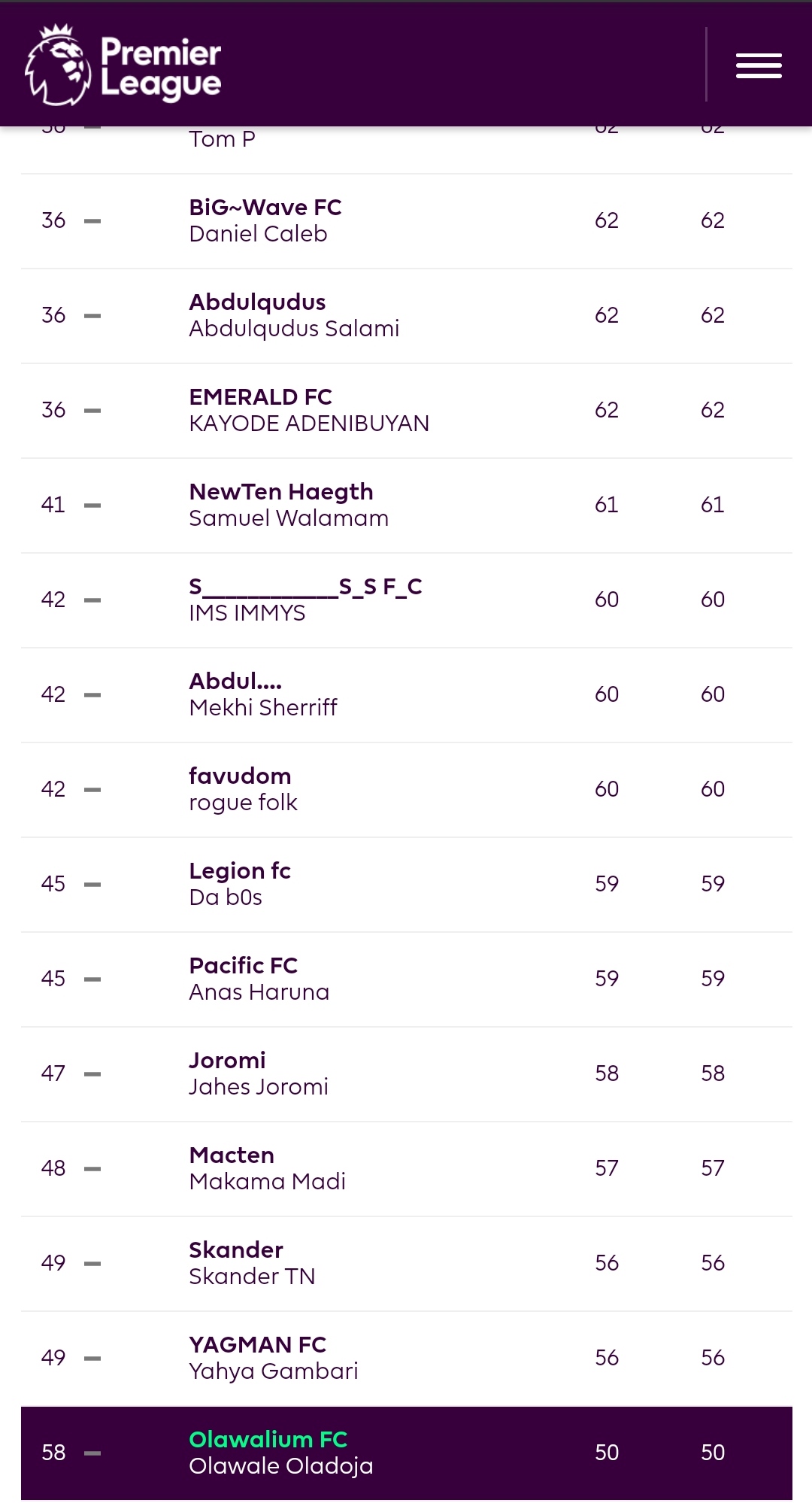 I am not proud of this. A whole 58th position. Too bad.
---
Thank you for your time.
---
My pen doesn't bleed, it speaks, with speed and ease.
Still me,
My tongue is like the pen of a ready writer.
Olawalium; (Love's chemical content, in human form). Take a dose today: doctor's order.
---
---