[Esp] A Trotar y Otras Cosas... Acción corporal indetenible [Eng] Jogging and Other Things... Unstoppable body action

---
Vivir para entrenar, eso hemos aprendido y difundido aquí en #hive y @fulldeportes. De igual manera hemos aprendido que debemos ser creativos, apasionados, entregados, y muy motivados al momento de realizar nuestros contenidos. En tal sentido, hacemos la salvedad a cualquiera de nuestros hermanos, que las rutinas planteadas por mi persona tienen su derecho de autor por lo que se les recuerda, que deben hacer menciona de este servidor en sus contenidos en caso de realizar algún movimiento presentado con anterioridad. Nada cuesta hacer mención. Porque mi meta es que usted amigo, usted amiga sea el mejor en el desenvolvimiento de su vida, yo solo soy el vehículo para que usted lo logre, ni soy, ni nadie es mejor que nadie, porque todos somos creadores. Dicho esto, nos vamos con una rutina muy especial que combina el poder del trote con planchas, flexiones, y sentadillas, lo que permite un fortalecimiento corporal total. No se diga más y vamos a la acción, que es lo que me caracteriza.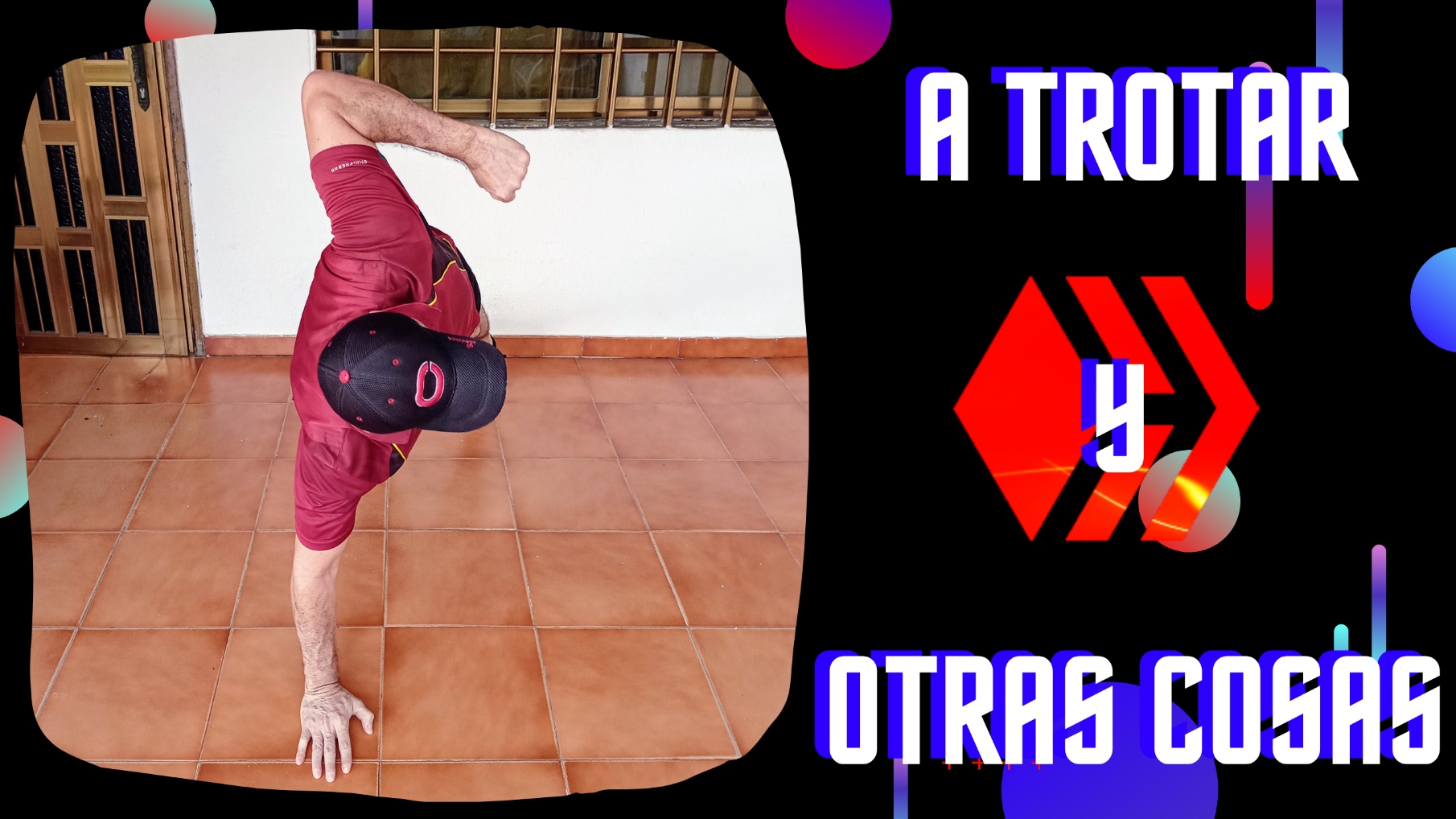 Imagen de mi Autoría Editada por/Image of my Authorship Edited by Canva
Gifs creados en la aplicación/Gifs created in the application HD Video To Gif Converter
Visita mi canal de/Visit my chanel3speak
Live to train, that we have learned and spread here at #hive and @fulldeportes. In the same way, we have learned that we must be creative, passionate, dedicated, and highly motivated when creating our content. In this sense, we make the exception to any of our brothers, that the routines proposed by me have their copyright so they are reminded, that they must mention this server in their contents in case of making any movement presented with anteriority. Nothing costs to mention. Because my goal is that you friend, you friend be the best in the development of your life, I am only the vehicle for you to achieve it, nor am I, nor is anyone better than anyone, because we are all creators. That said, we are going with a very special routine that combines the power of the jog with planks, push-ups, and squats, which allows a total body strengthening. Say no more and let's take action, which is what characterizes me.

Calentamiento Corporal
Plancha / Pierna adentro + giro y extensión de brazo.
Salto de cuerda en trote.
5 Seg de trote corto / Plancha + 3 escaladores dobles.
5 Seg de trote lateral / Flexión + codazo en reversa / Flexión + codazo en reversa.
5 Seg de trote con rodilla elevada en pausa + sentadillas laterales.
Relajación Corporal
Body Warming

Plank / Leg in + twist and arm extension.
Jump rope in trot.

5 Sec of short jog / Plank + 3 double climbers.
5 sec side jog / Flex + reverse elbow / Flex + reverse elbow.
5 sec of trot with raised knee in pause + side squats.

Body Relaxation

Calentar antes de entrenar
Dinámica: En circuito
Trabajo por ejercicio: entre 10 Y 20 (se indica) repeticiones.
Series: 4 por circuito completo.
Descanso entre ejercicios: de 10 a 20 segundos.
Descanso entre series: de 1 a 2 minutos.
Warm up before training
Dynamics: In circuit
Work per exercise: between 10 and 20 (indicated) repetitions.
Series: 4 per complete circuit.
Rest between exercises: 10 to 20 seconds.
Rest between series: 1 to 2 minutes.

Calentamiento Corporal
Vamos con los calentamientos necesarios para que nuestro cuerpo esté apto para la acción. Evitemos lesiones.
Body Warming

We go with the necessary warm-ups so that our body is ready for action. Let's avoid injuries.

Plancha / Pierna adentro + giro y extensión de brazo
Nos ubicamos en posición de plancha. Flexionamos una rodilla llevando la pierna adentro. El pie queda al lado interno del brazo. Despegamos el brazo del mismo lado, giramos el torso y extendemos el brazo. Volvemos a posición inicial, y ejecutamos el movimiento con la pierna y brazo contrario. 3 minutos de acción.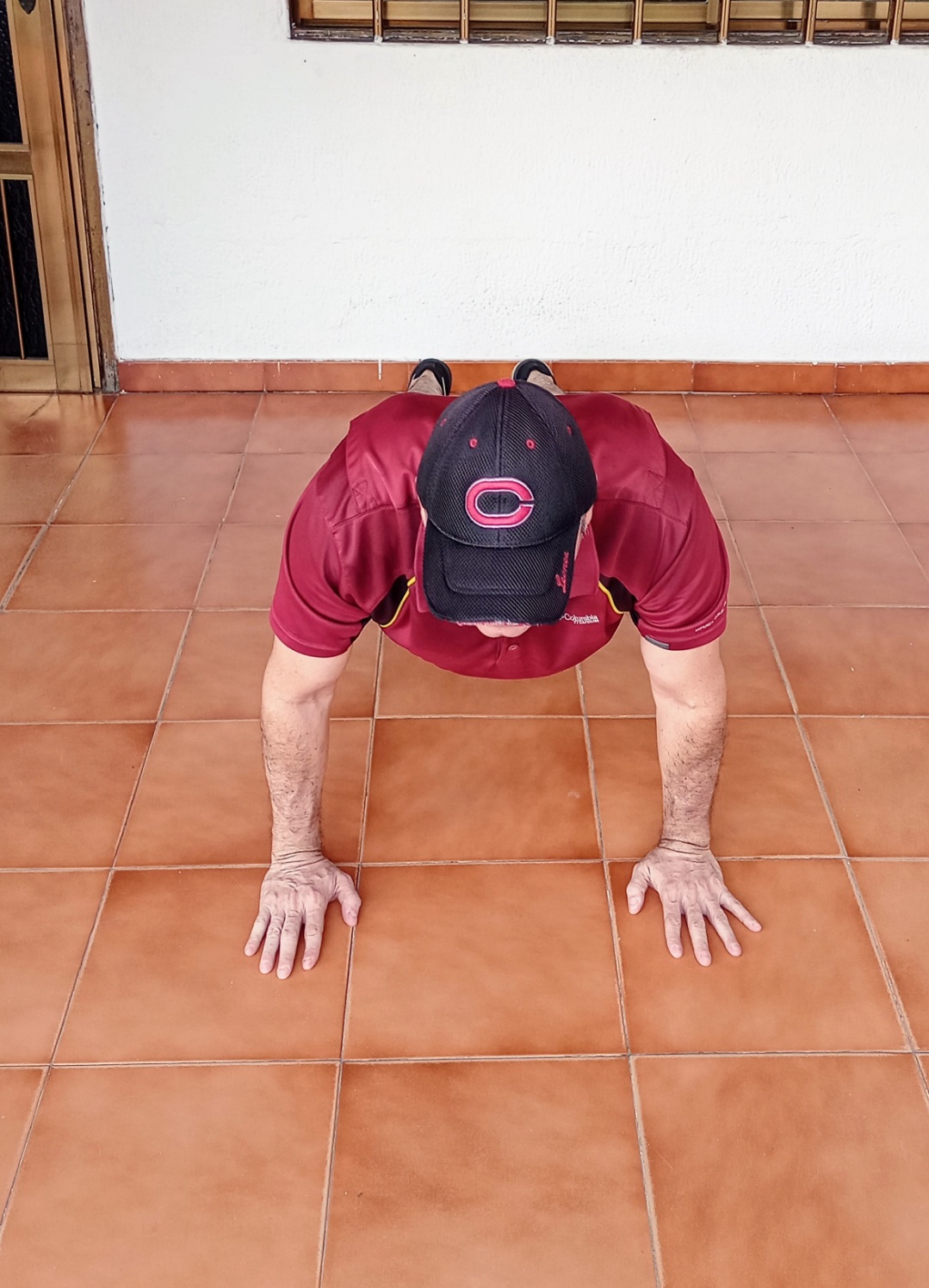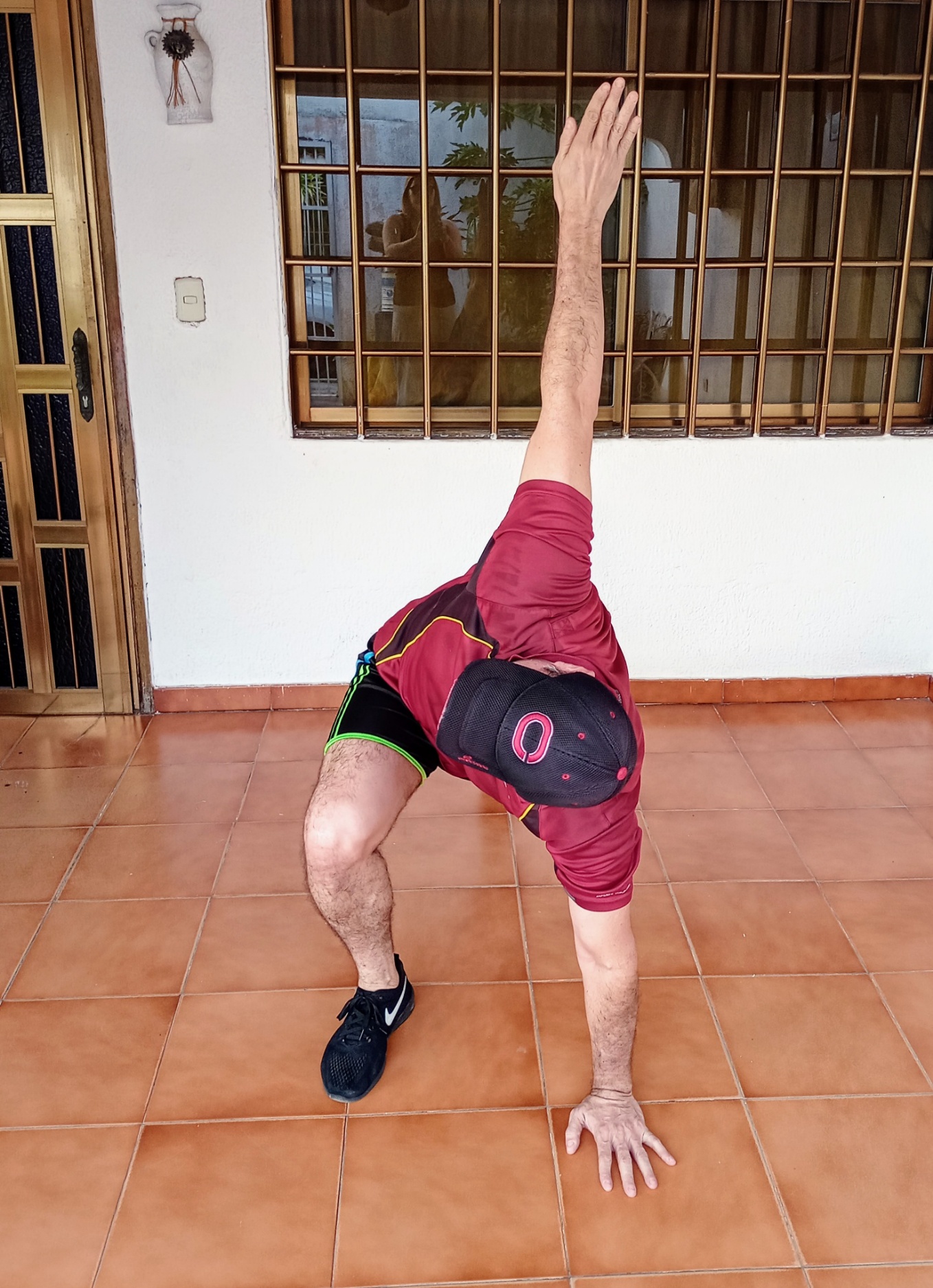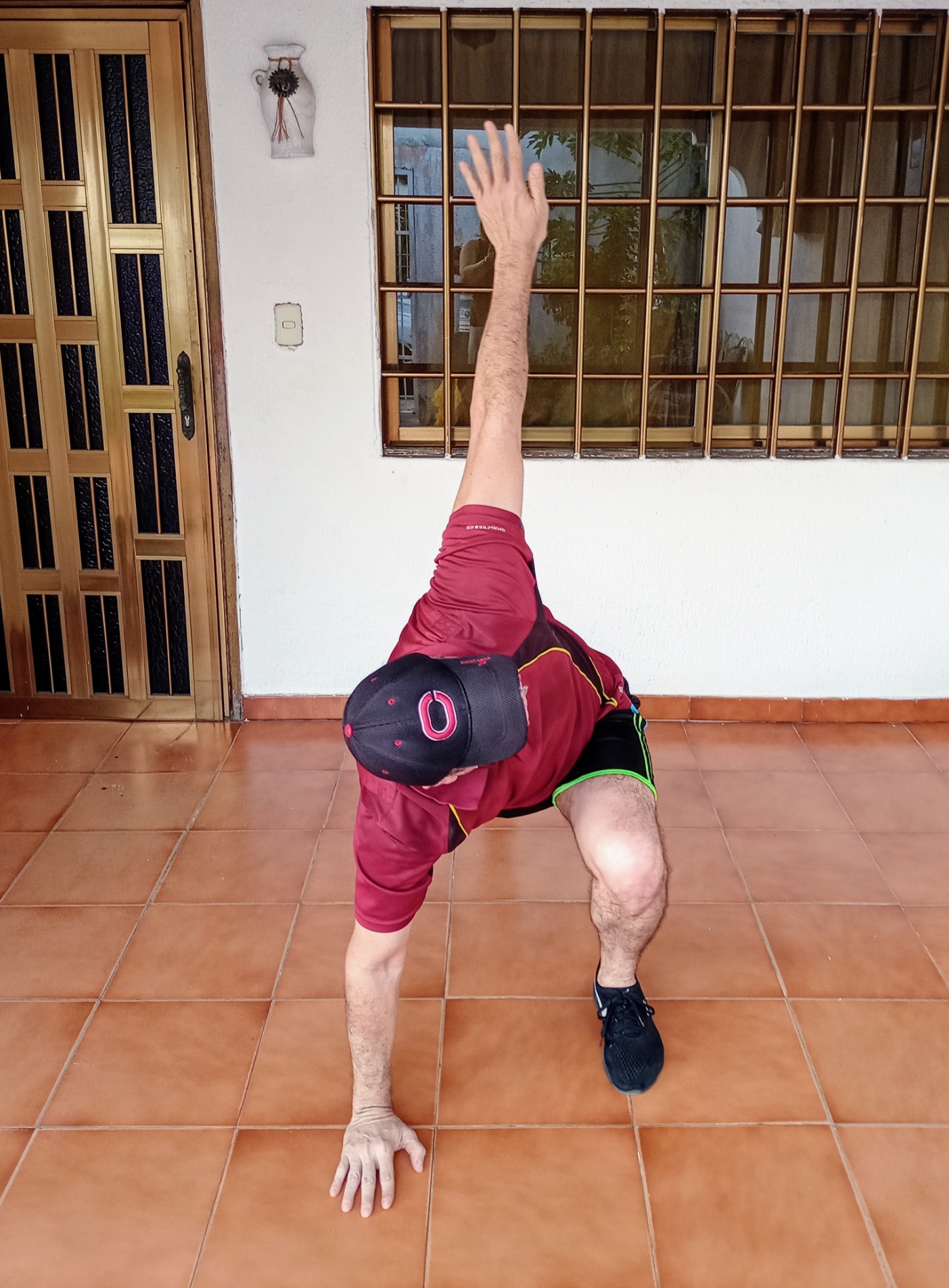 Plank / Leg in + twist and arm extension

We place ourselves in the plank position. We bend one knee bringing the leg inside. The foot is on the inner side of the arm. We detach the arm from the same side, turn the torso and extend the arm. We return to the starting position, and execute the movement with the opposite leg and arm. 3 minutes of action.

Salto de cuerda en trote
Aquí simplemente ubicamos los brazos a los lados con manos empuñadas. Iniciamos los giros de muñecas, y sin parar realizamos el trote al mismo tiempo. 3 minutos de actividad.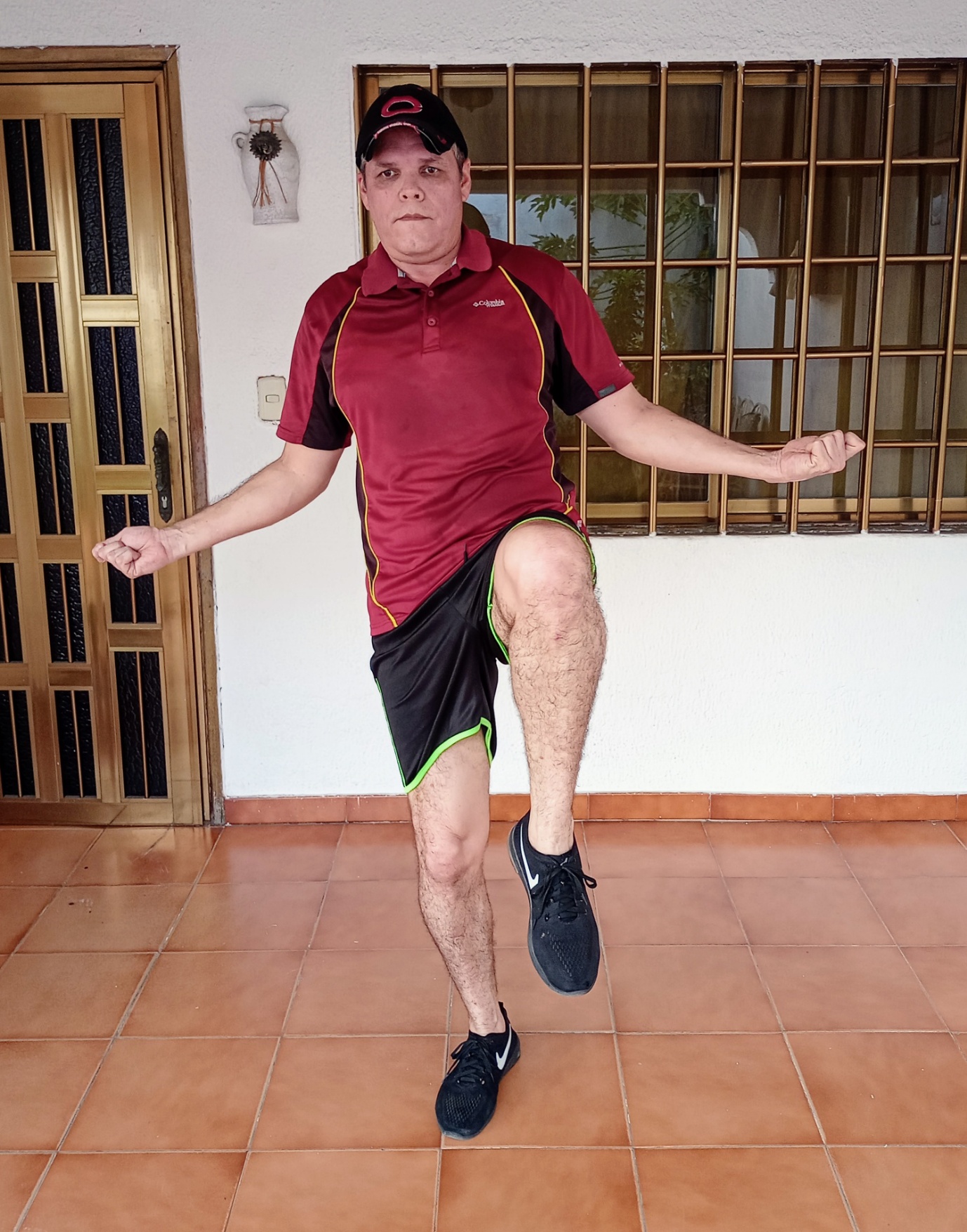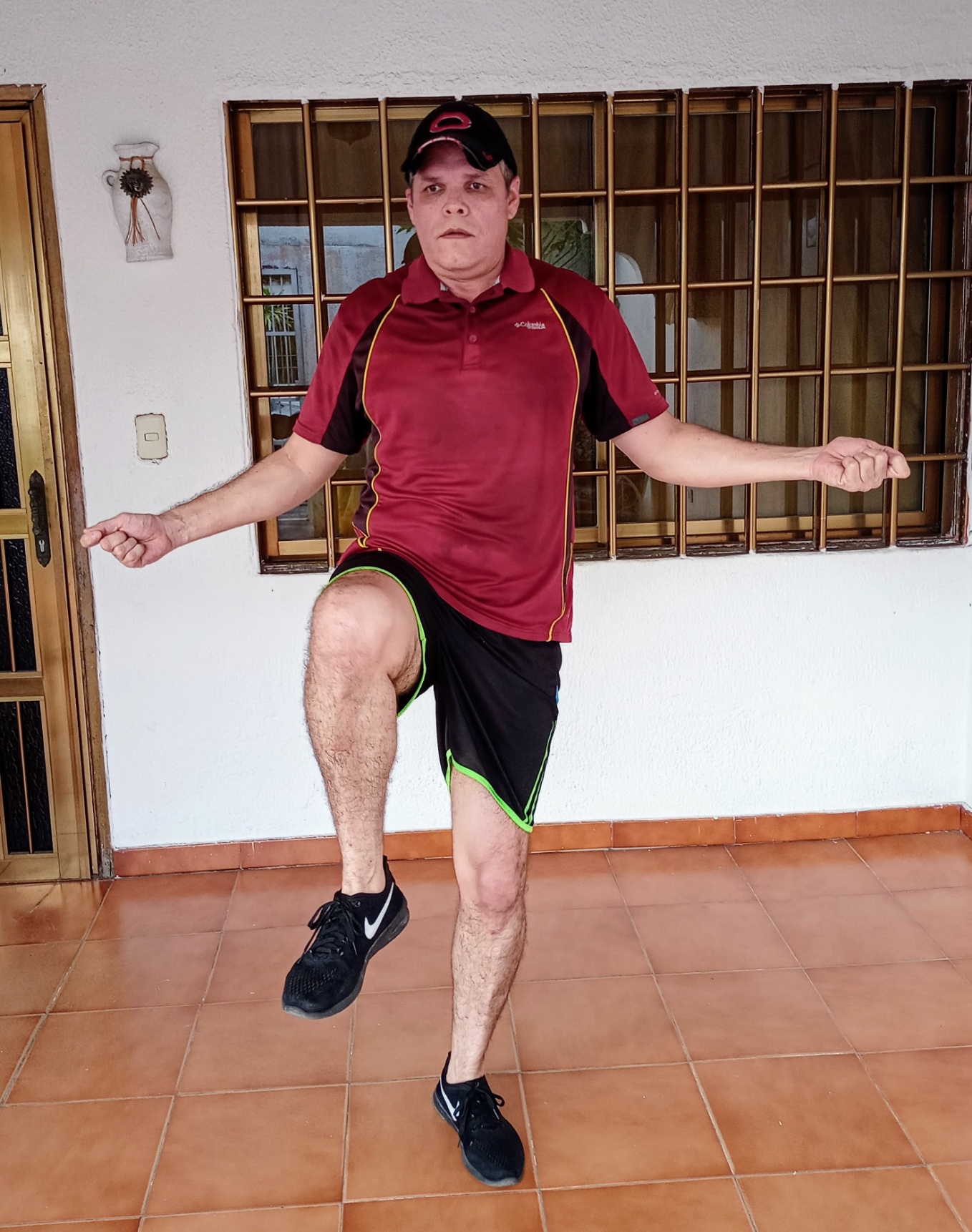 Trot jump rope

Here we simply place the arms at the sides with clenched hands. We start the wrist turns, and without stopping we do the trot at the same time. 3 minutes of activity.

Rutina + alimentación balanceada + hidratación + descanso = cuerpo deseado. Mantener abdomen y glúteos contraídos. No olvidemos que trabajamos el cuerpo completo.
Routine + balanced diet + hydration + rest = desired body. Keep abdomen and glutes contracted. Let's not forget that we work the whole body.

5 Seg de trote corto / Plancha + 3 escaladores dobles
Posición de trote. Iniciamos con el trote corto rápido por 5 segundos. De inmediato adoptamos postura de plancha, y con la misma velocidad ejecutamos 3 escaladores con ambas piernas a la vez. En el salto las dos rodillas entran juntas. En el tercer escalador nos colocamos de pie, y nos vamos con el trote ejecutando 10 repeticiones en 4 series.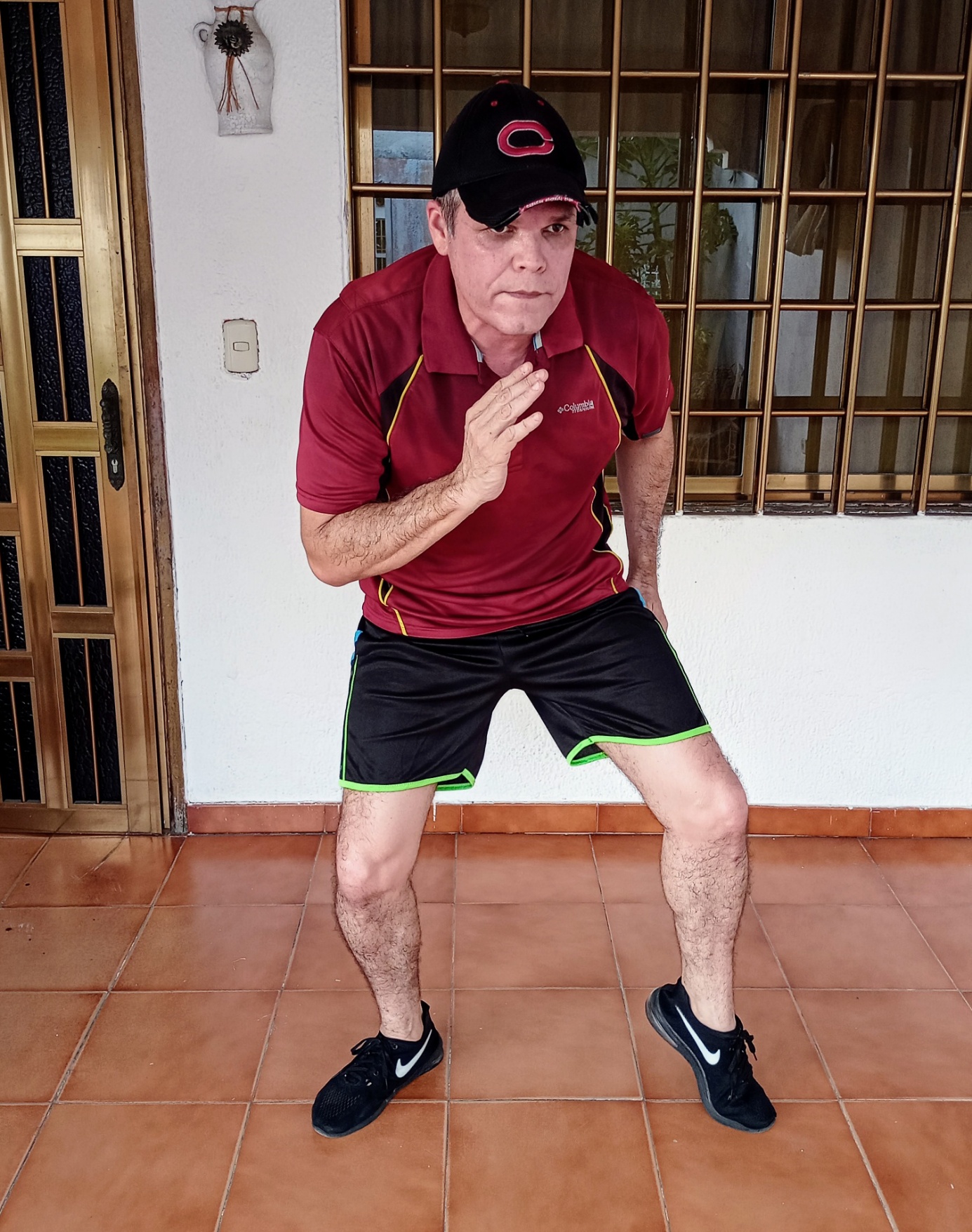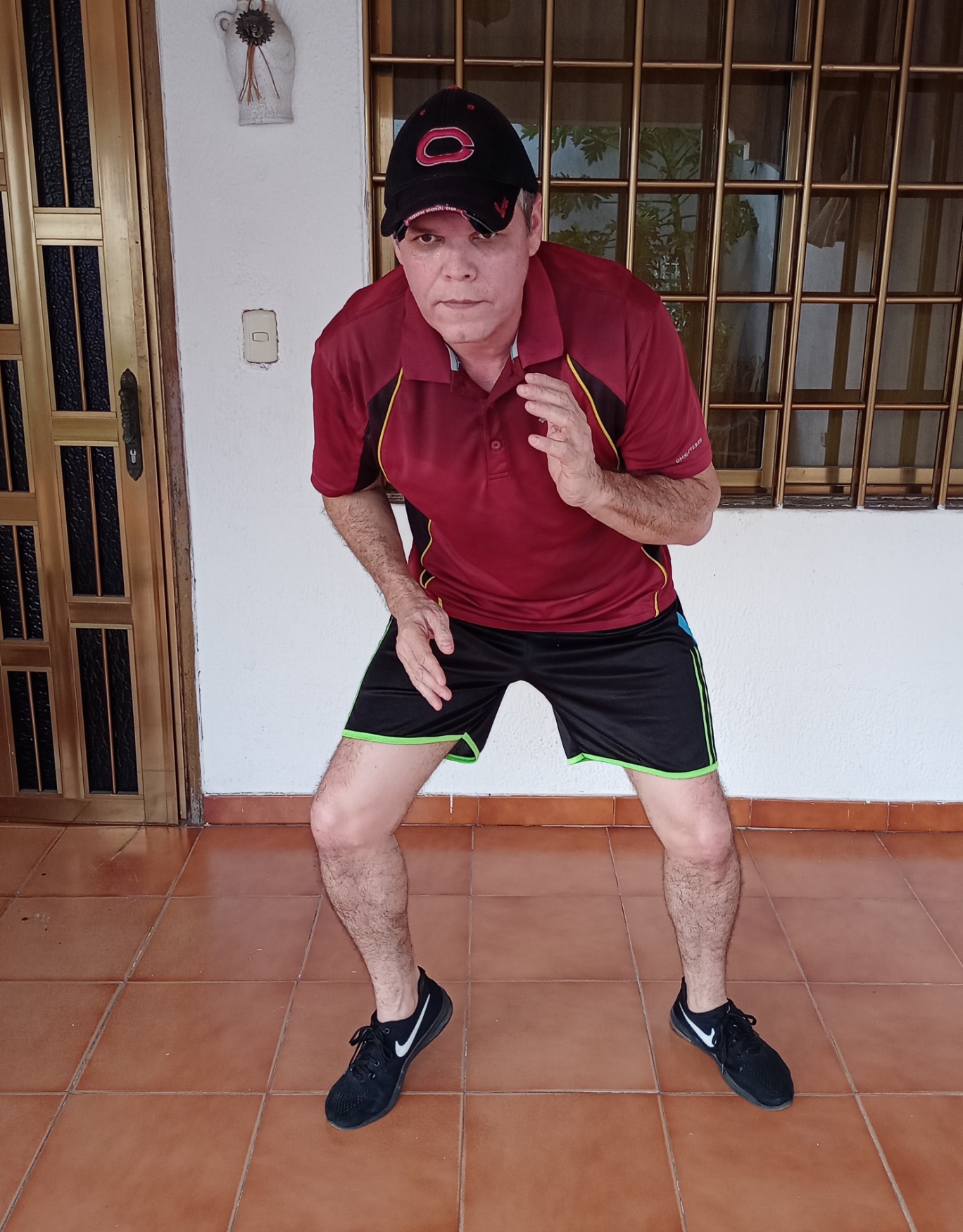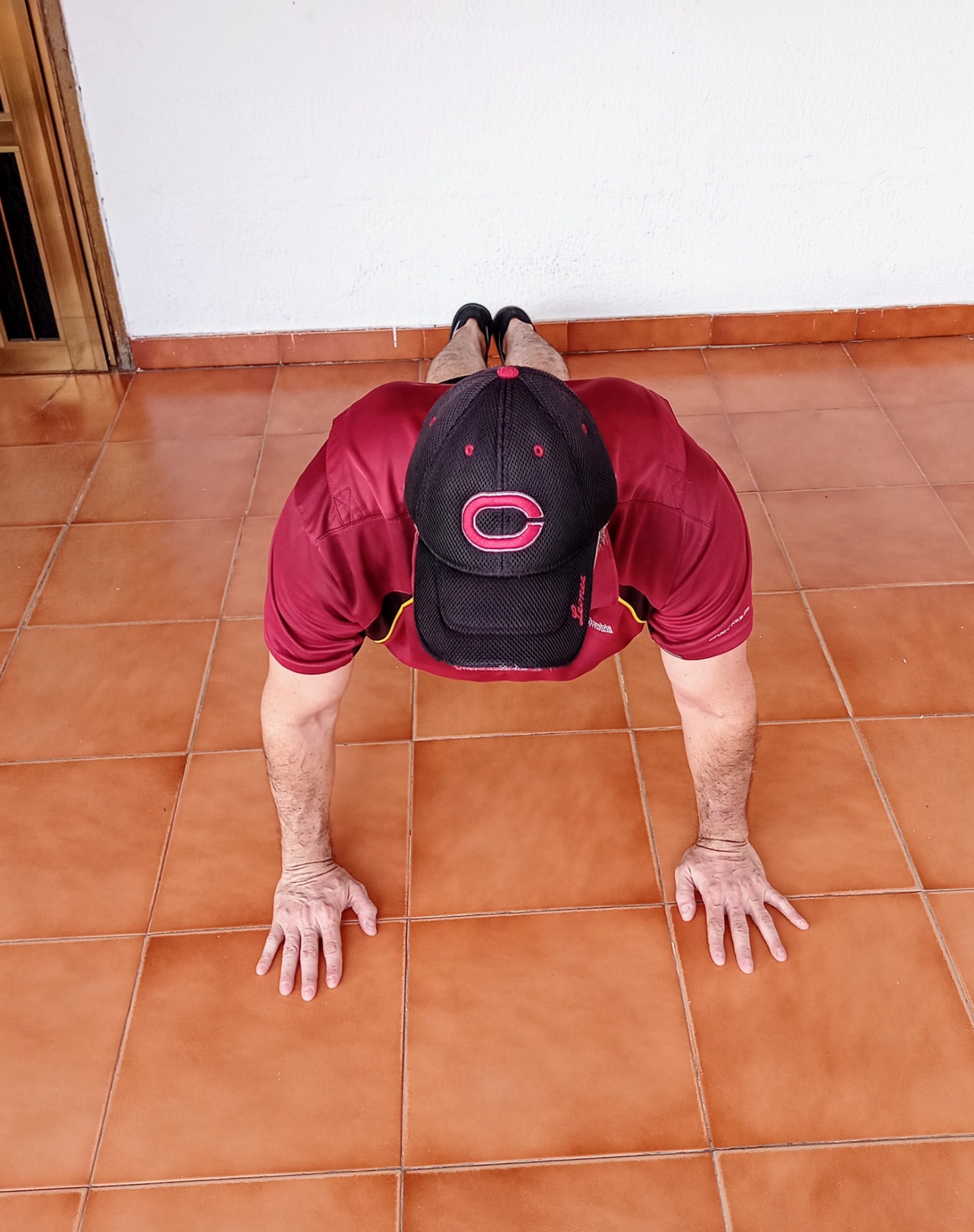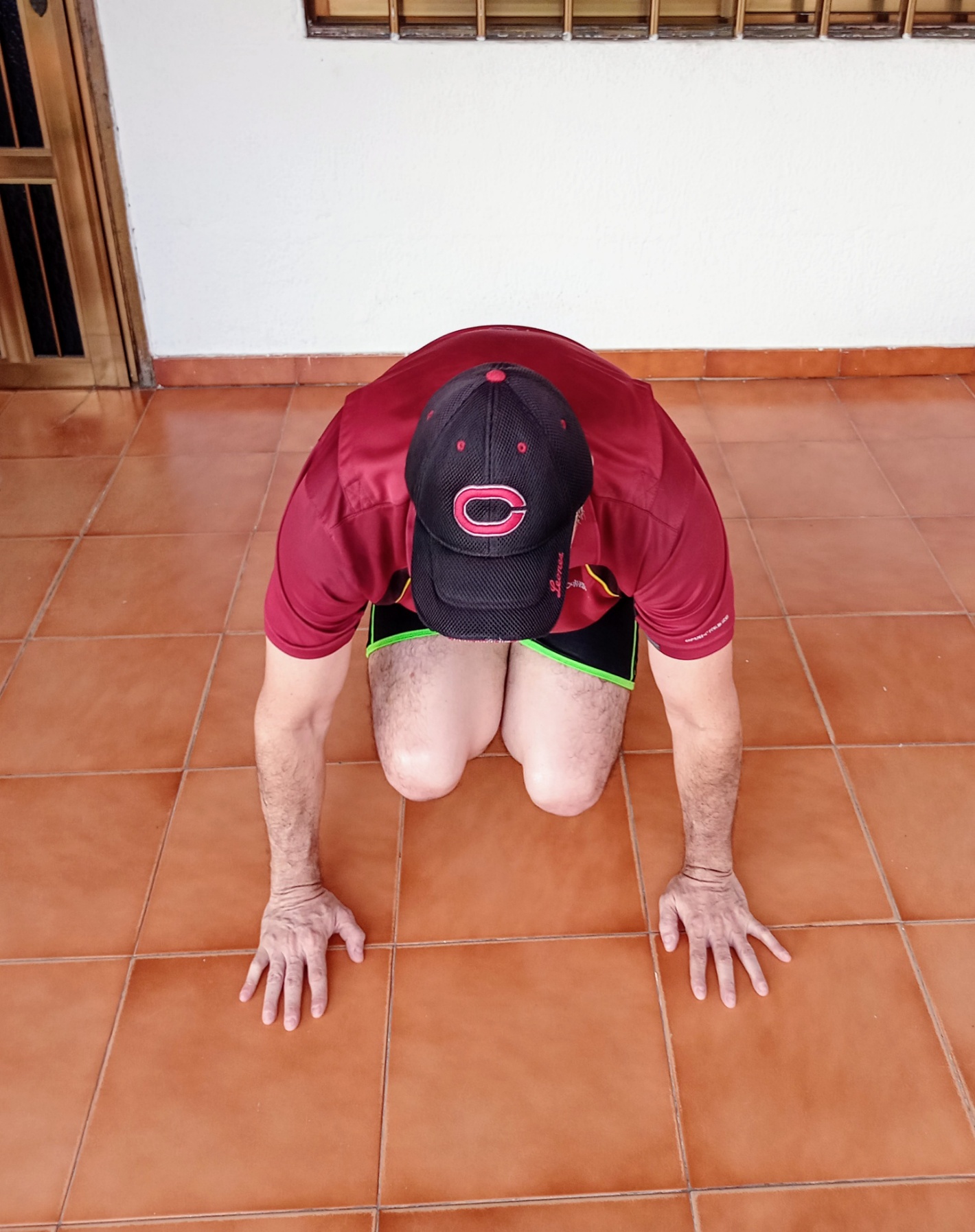 5 sec jog / plank + 3 double climbers

Trotting position. We start with the fast trot for 5 seconds. We immediately adopt a plank position, and with the same speed we execute 3 climbers with both legs at the same time. In the jump the two knees enter together. In the third climber we stand, and we go with the trot executing 10 repetitions in 4 series.

5 Seg de trote lateral / Flexión + codazo en reversa / Flexión + codazo en reversa
Seguimos trotando. Esta vez lo hacemos de forma lateral en pequeños saltos por 5 segundos. Luego, bajamos y adoptamos posición de flexiones, hacemos una flexión y al subir damos un codazo en reversa. Giran un poco la cadera. Viene otra flexión + codazo en reversa con el brazo opuesto. Rápidamente, nos colocamos de pie para realizar 10 repeticiones en 4 series.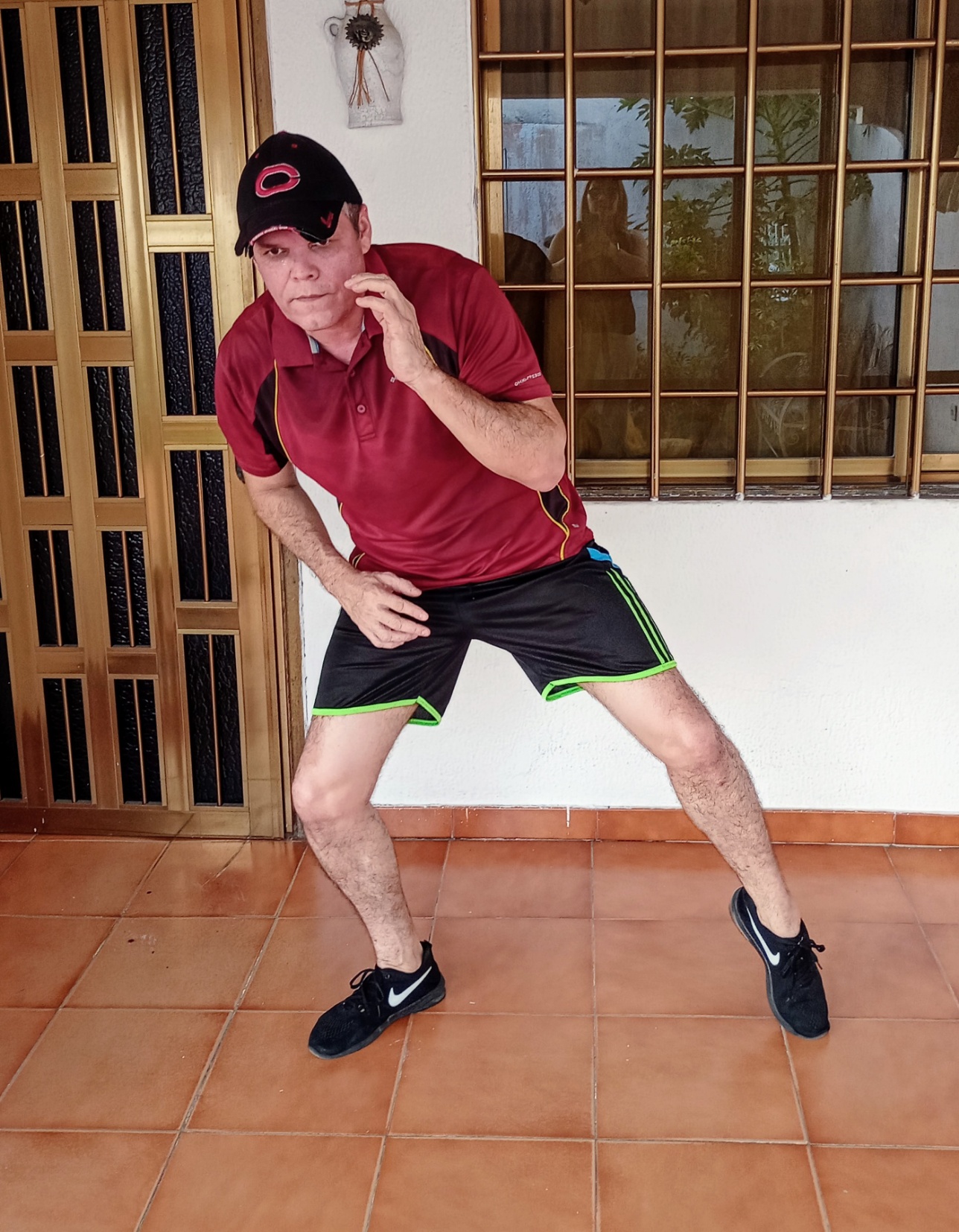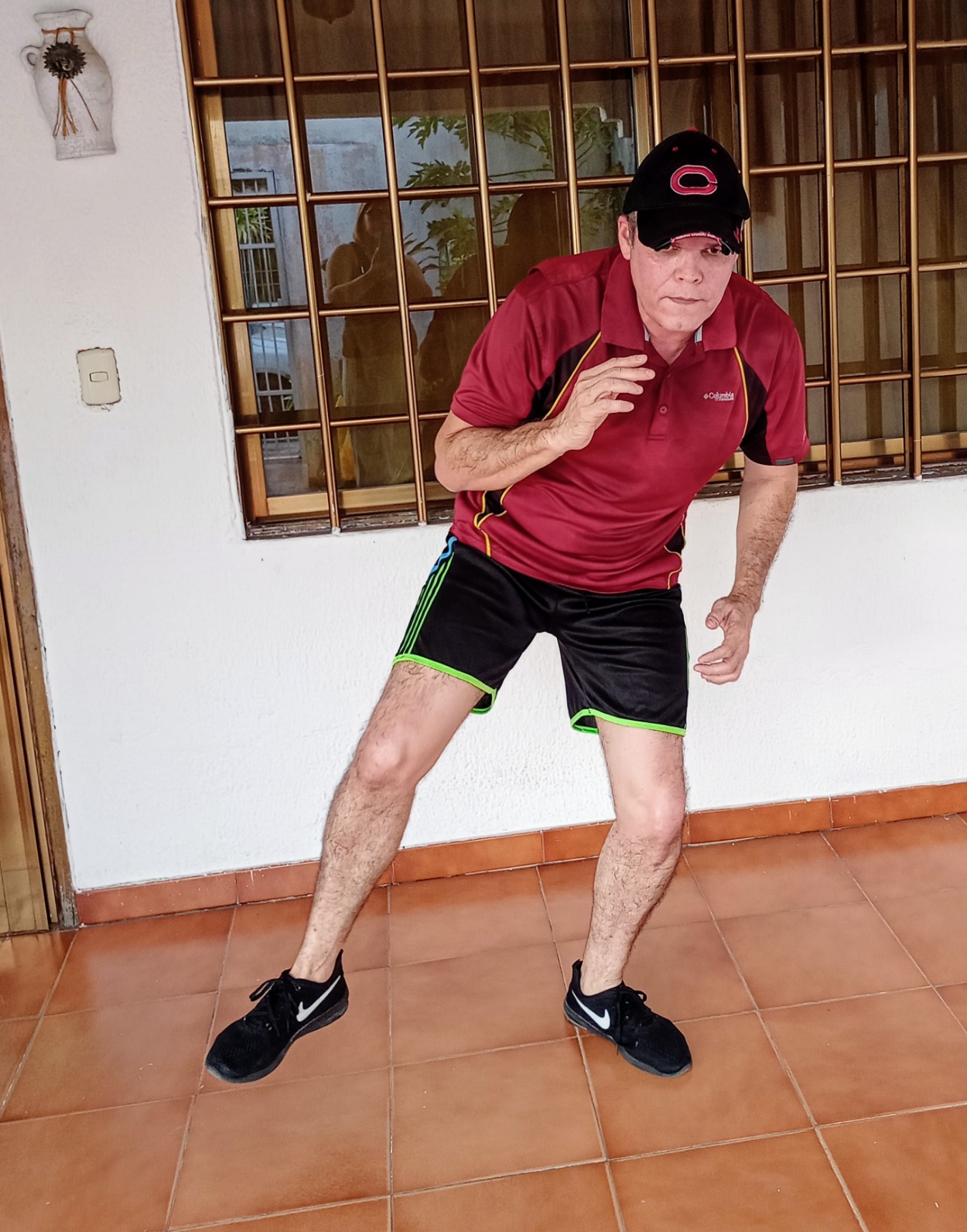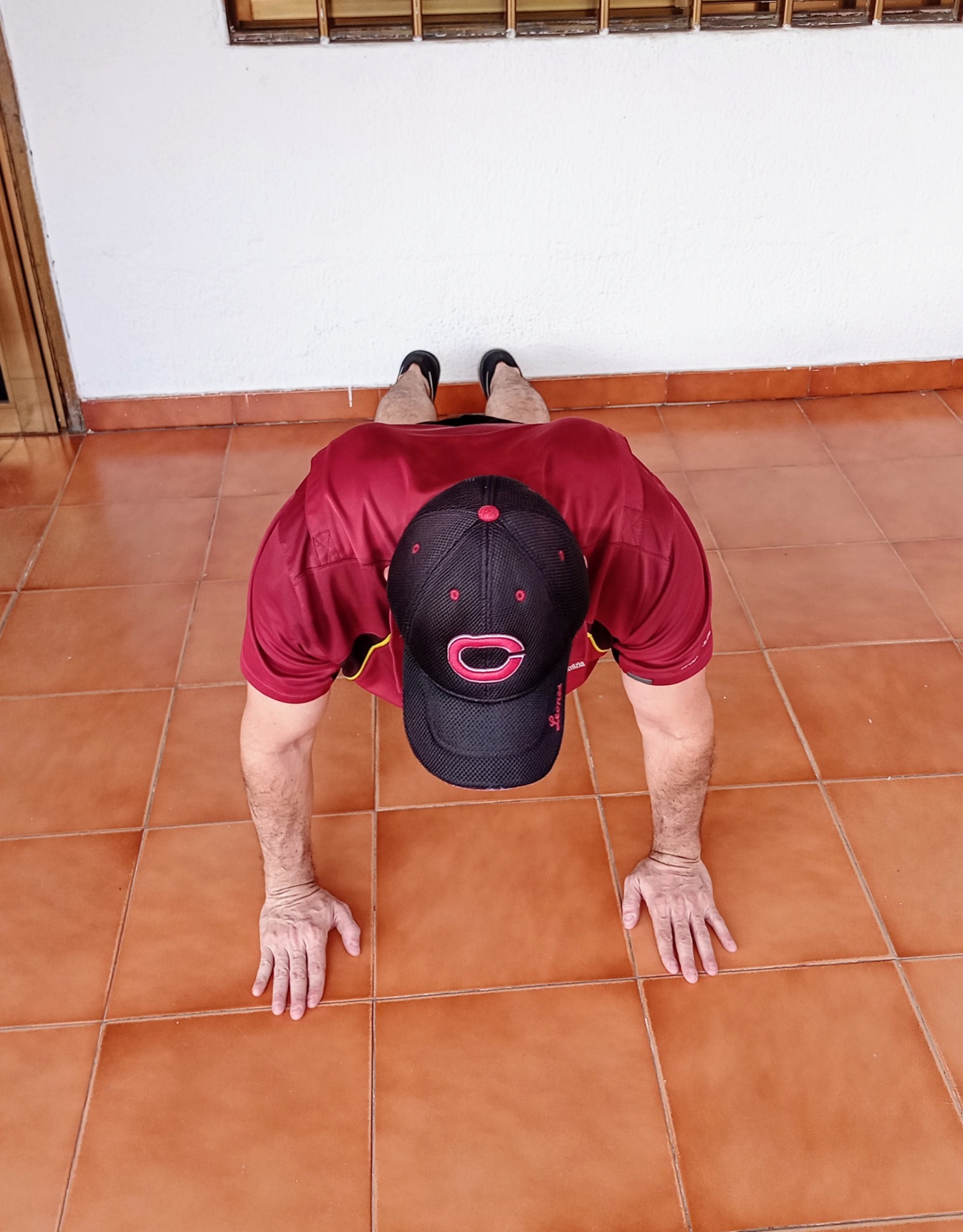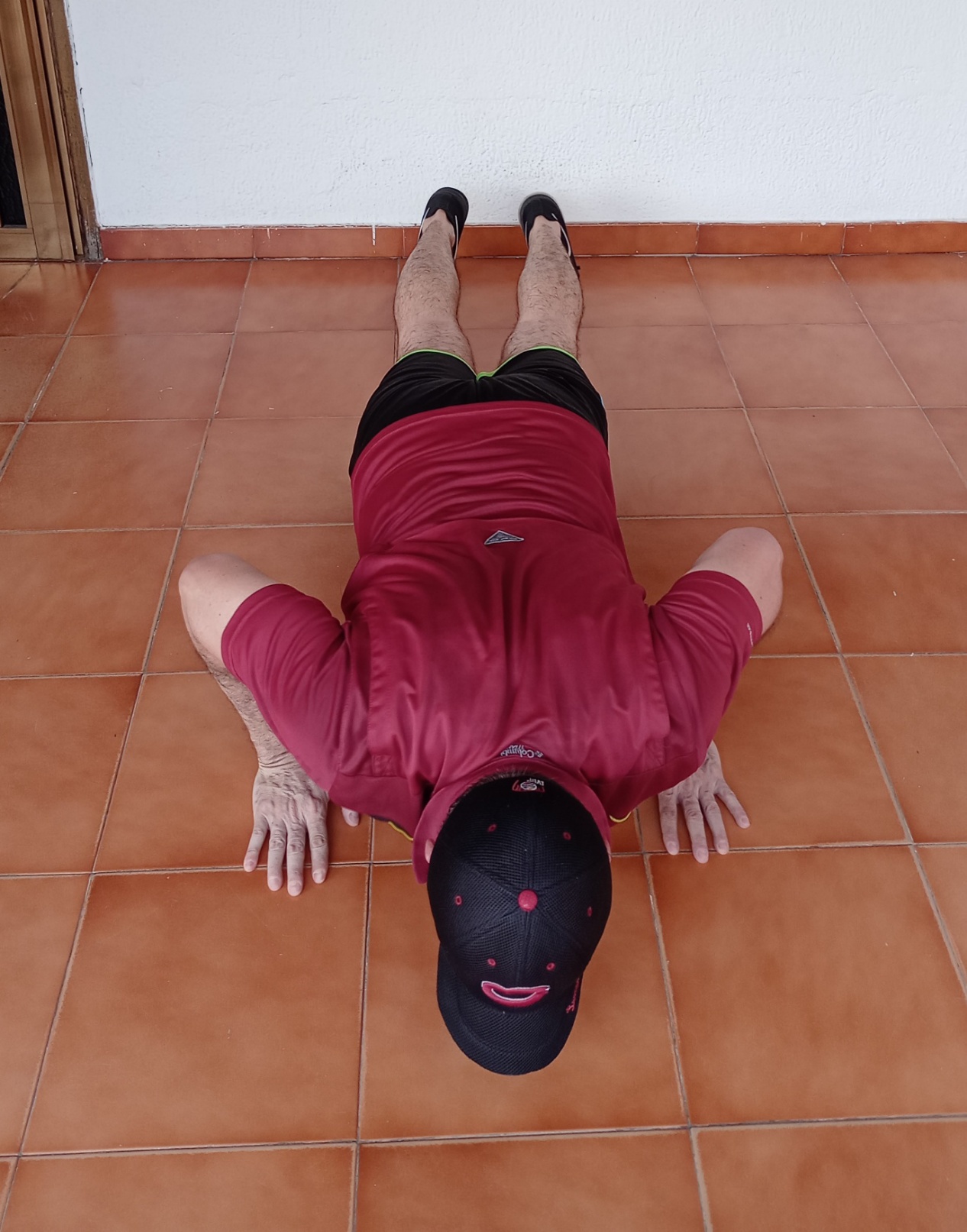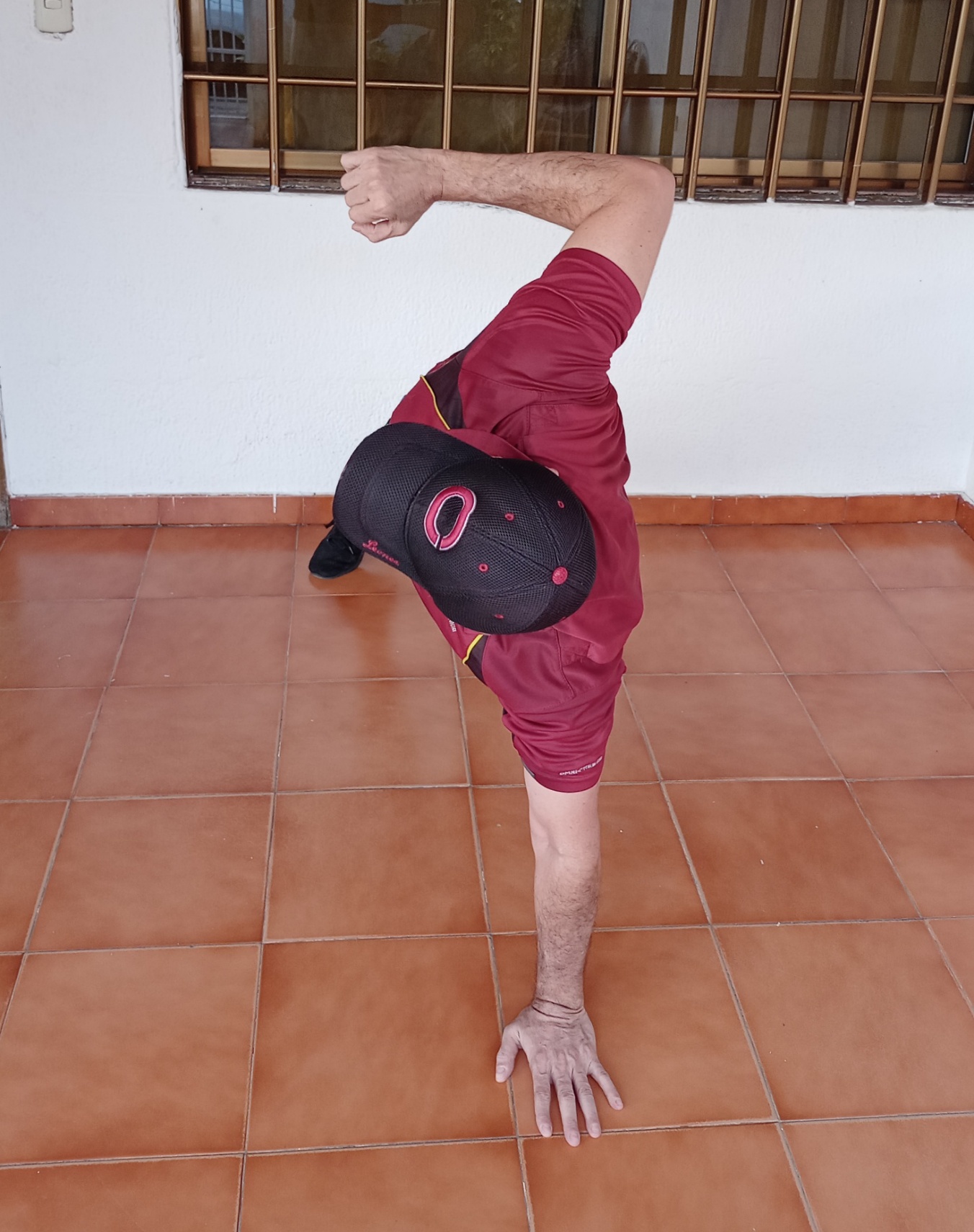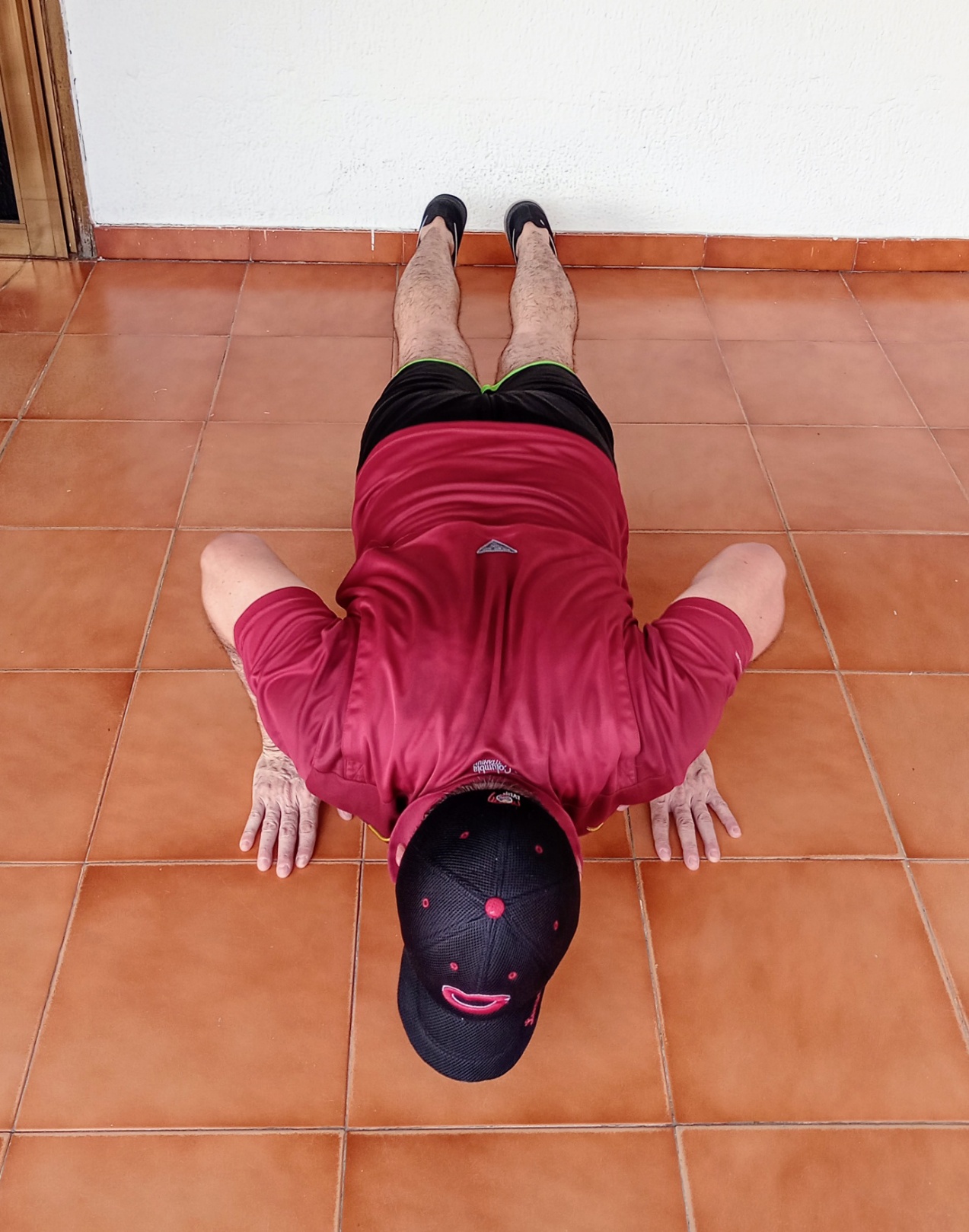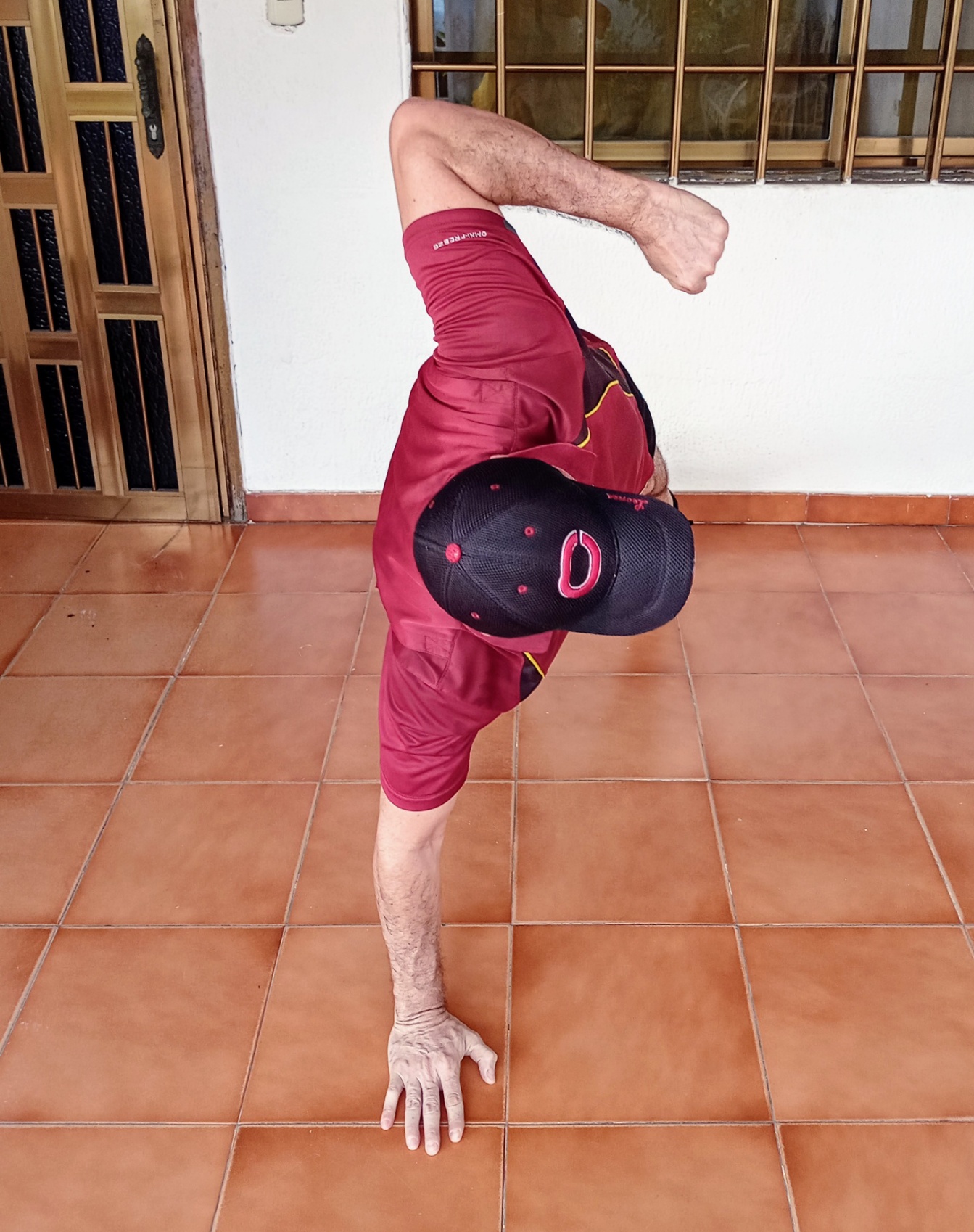 5 sec side jog / Flex + reverse elbow / Flex + reverse elbow

We continue jogging. This time we do it laterally in small jumps for 5 seconds. Then, we go down and adopt a push-up position, we do a push-up and when we go up we give an elbow in reverse. They rotate the hips a little. Another push-up + reverse elbow comes with the opposite arm. Quickly, we stand up to perform 10 reps in 4 sets.

5 Seg de trote con rodilla elevada en pausa + sentadillas laterales
Vamos mi gente que el trote nos fortalece. Aquí hacemos el trote igualmente por 5 segundos. En el trote, elevamos las rodillas dejándola arriba en una pequeña pausa. Bajas, y subes la otra. La acción es en trote. Al cumplir los 5 segundos, juntamos las piernas y ejecutamos una sentadilla a cada lado. Volvemos al trote por 5 segundos más, y repetimos el ciclo 10 veces en 4 series.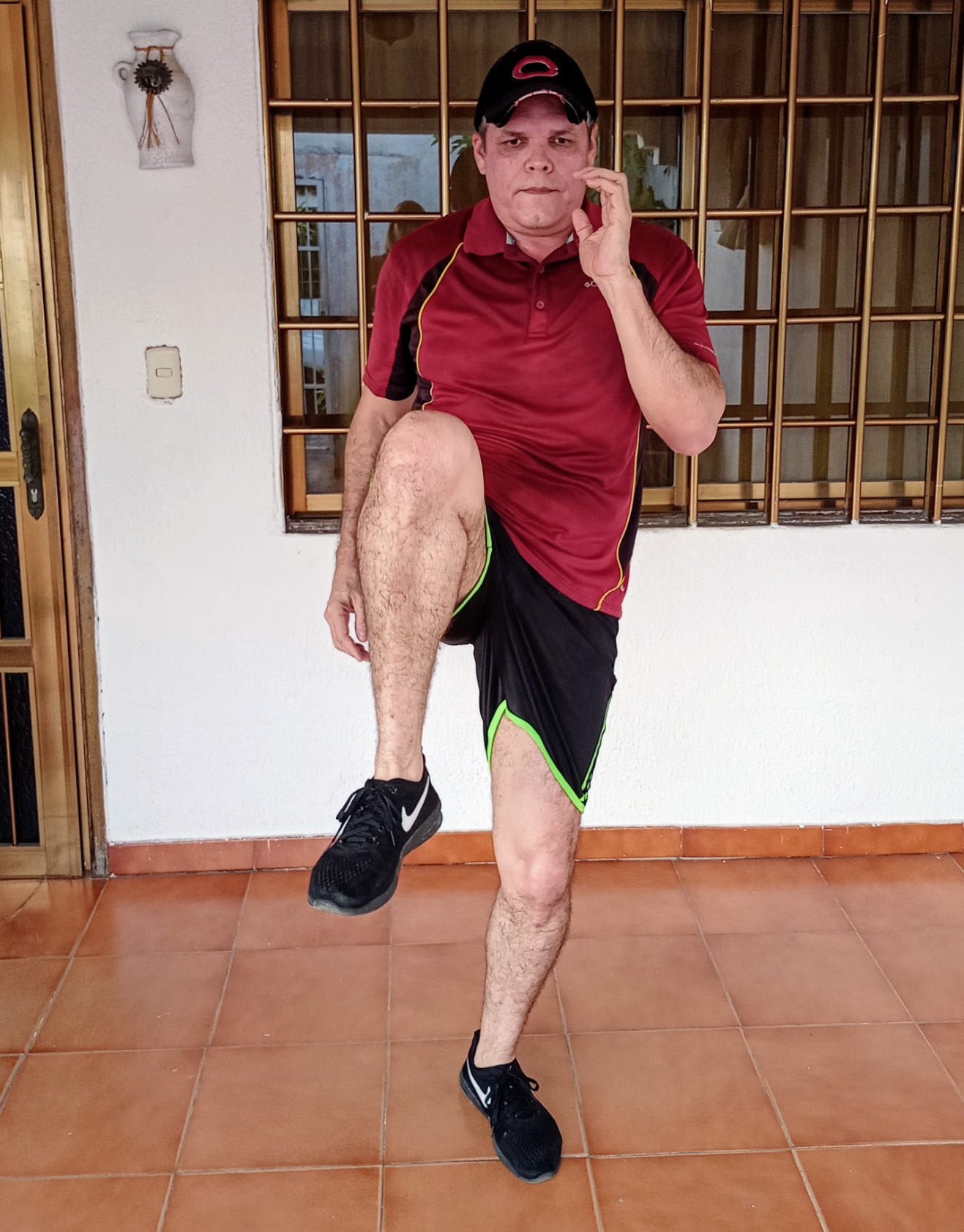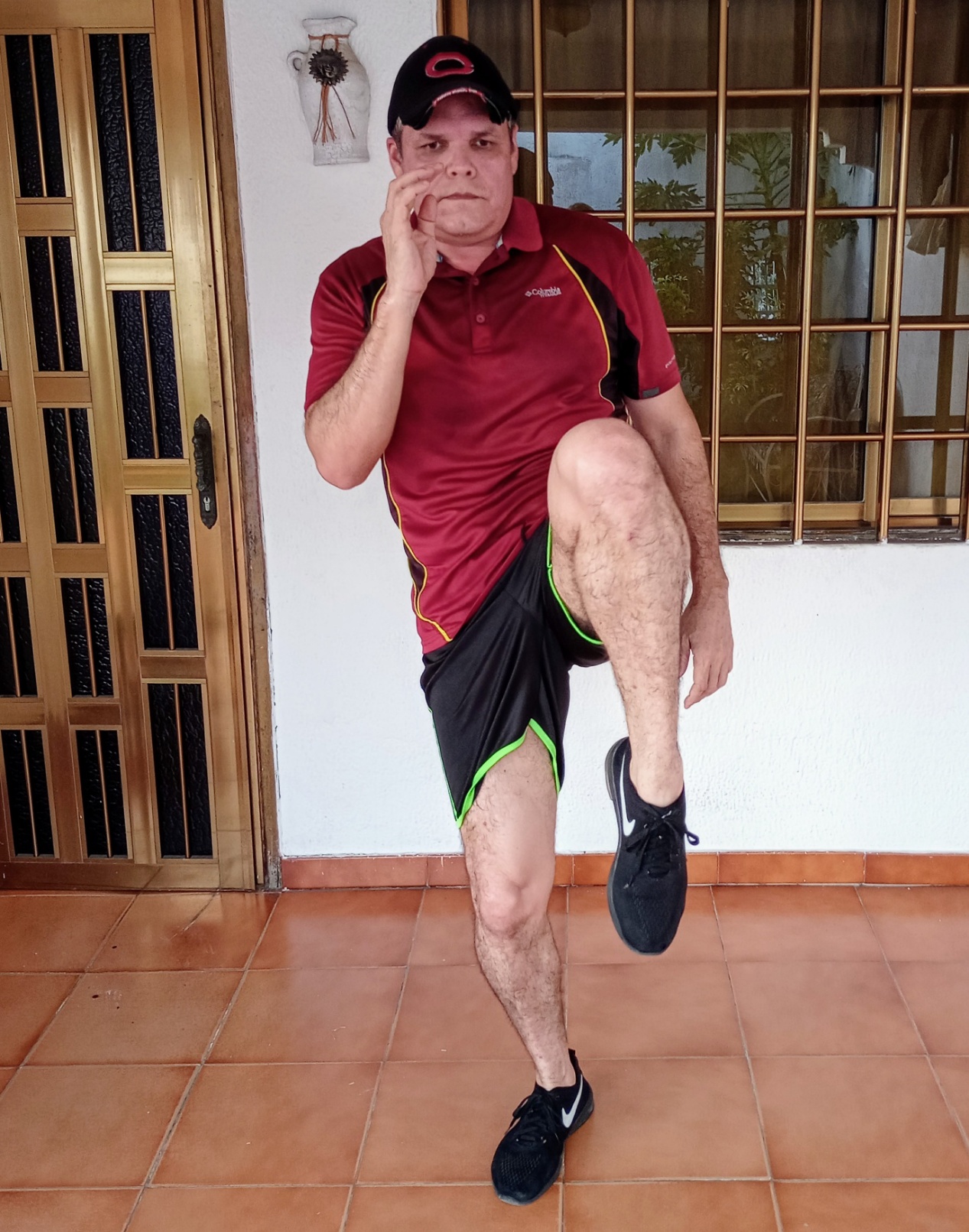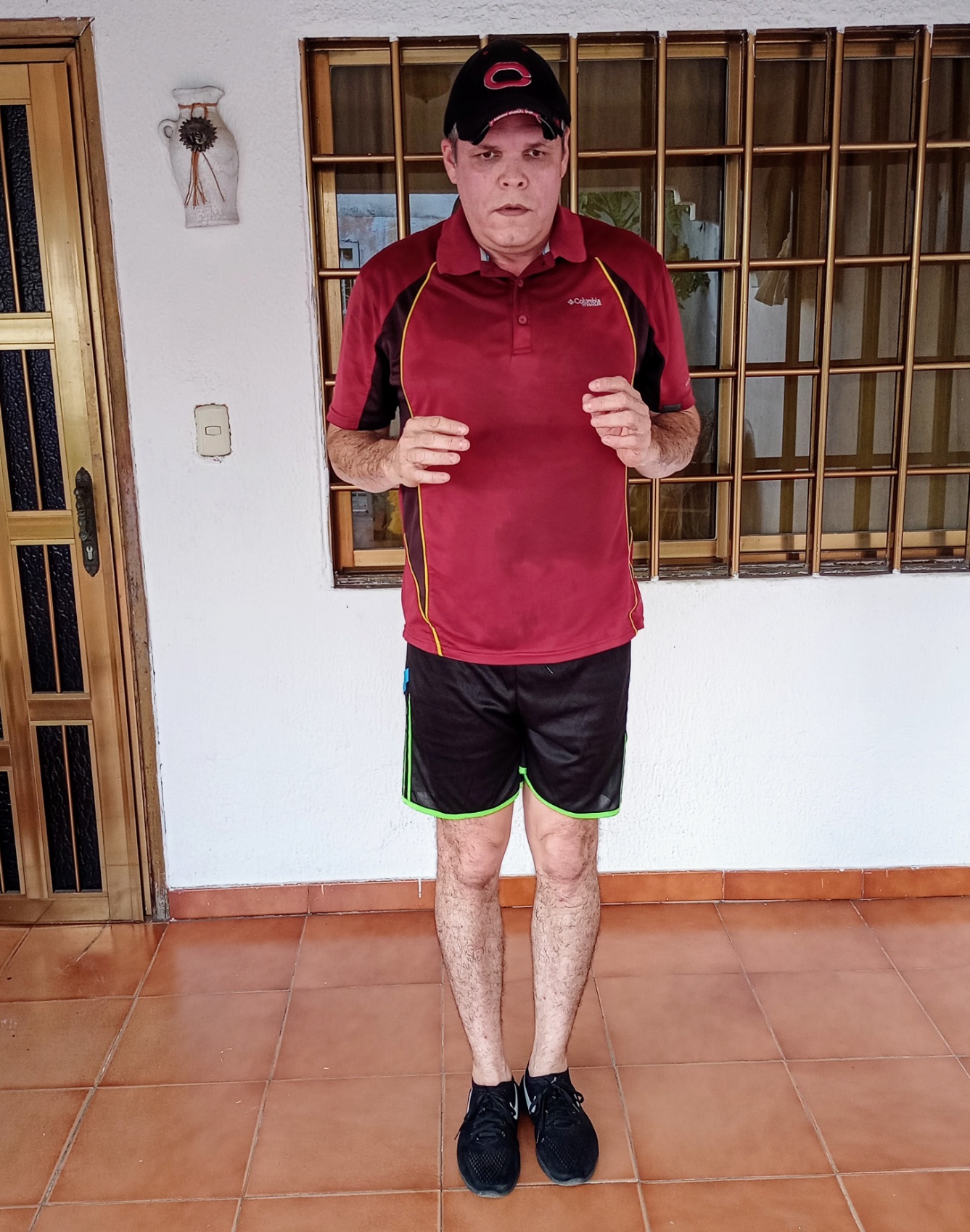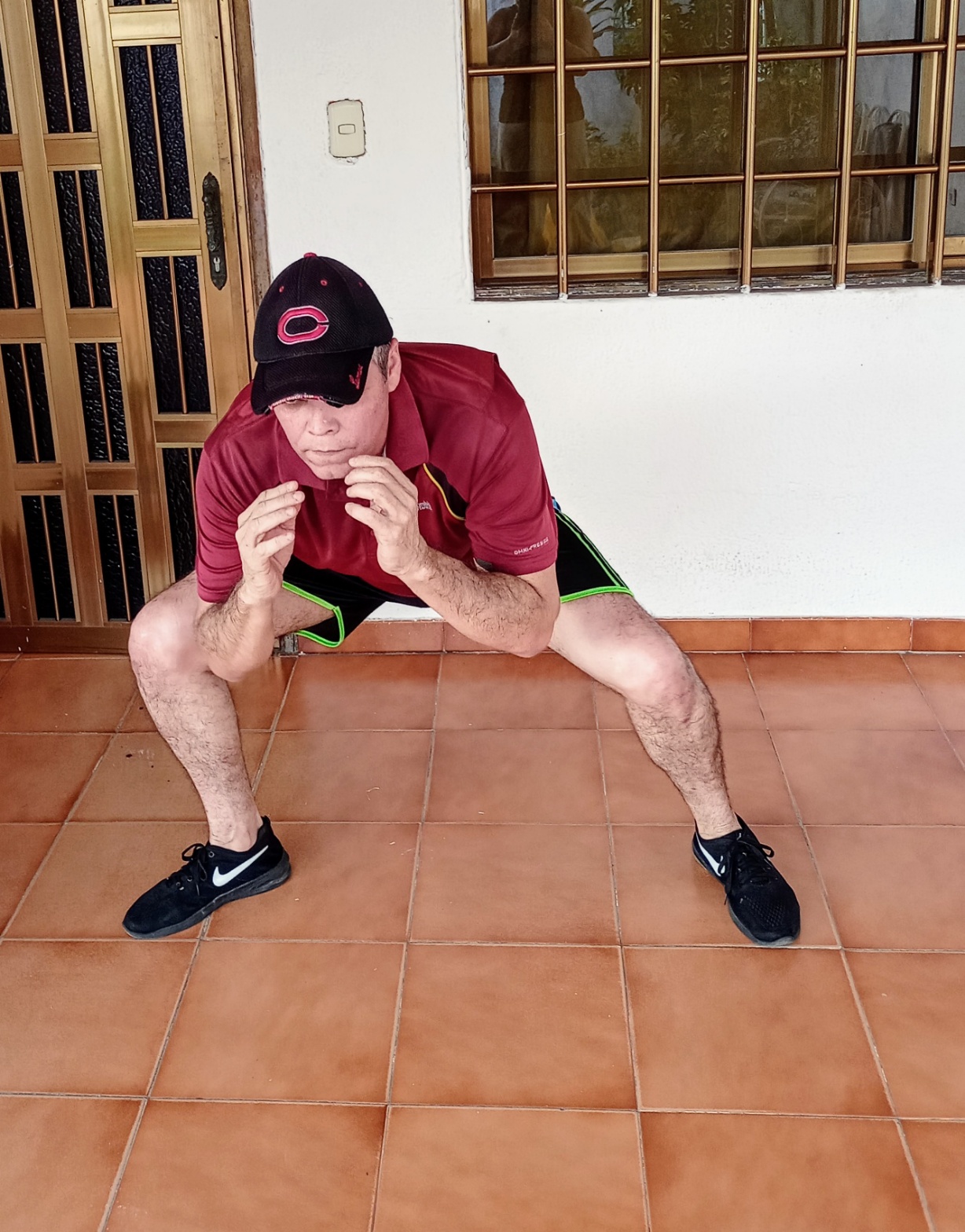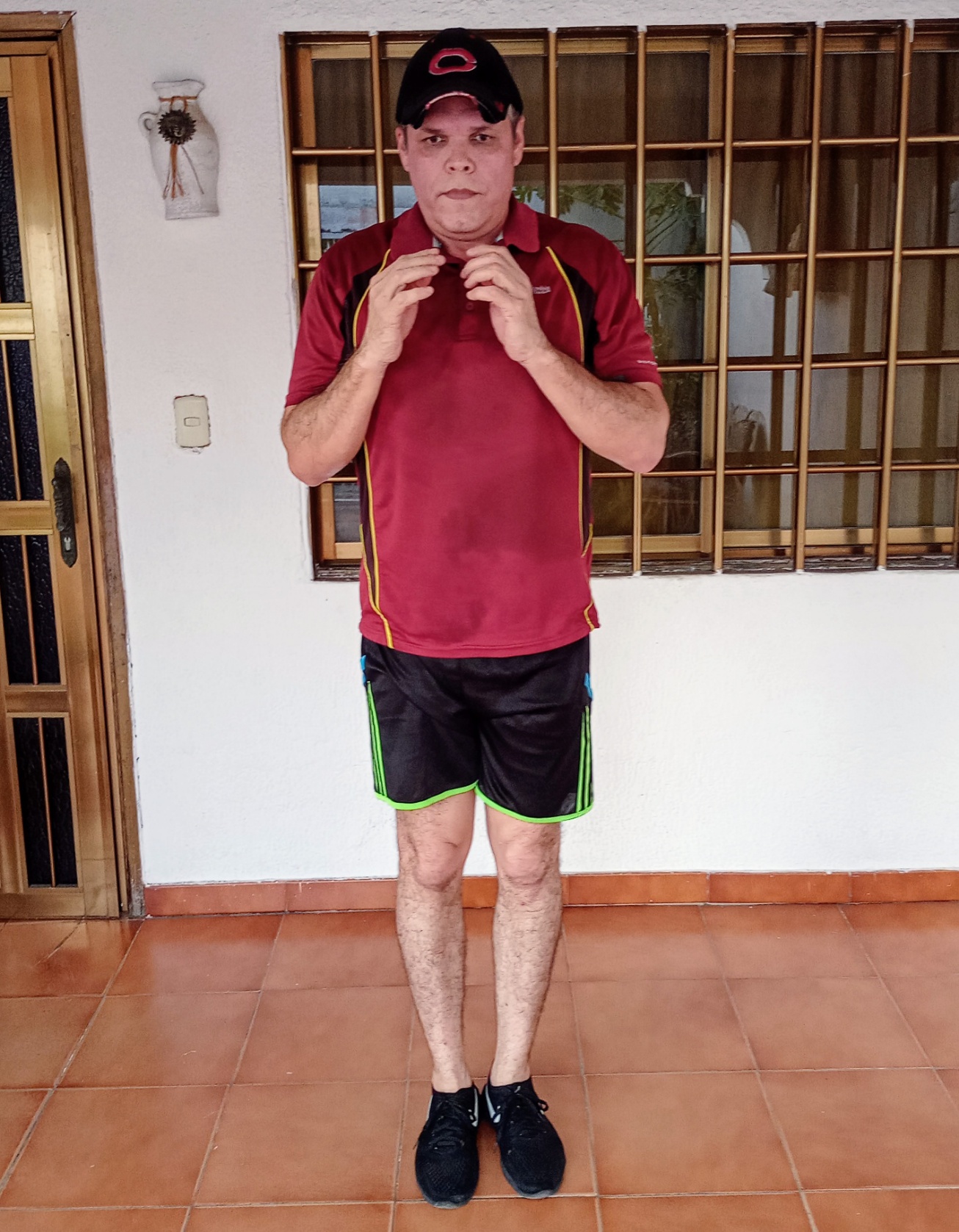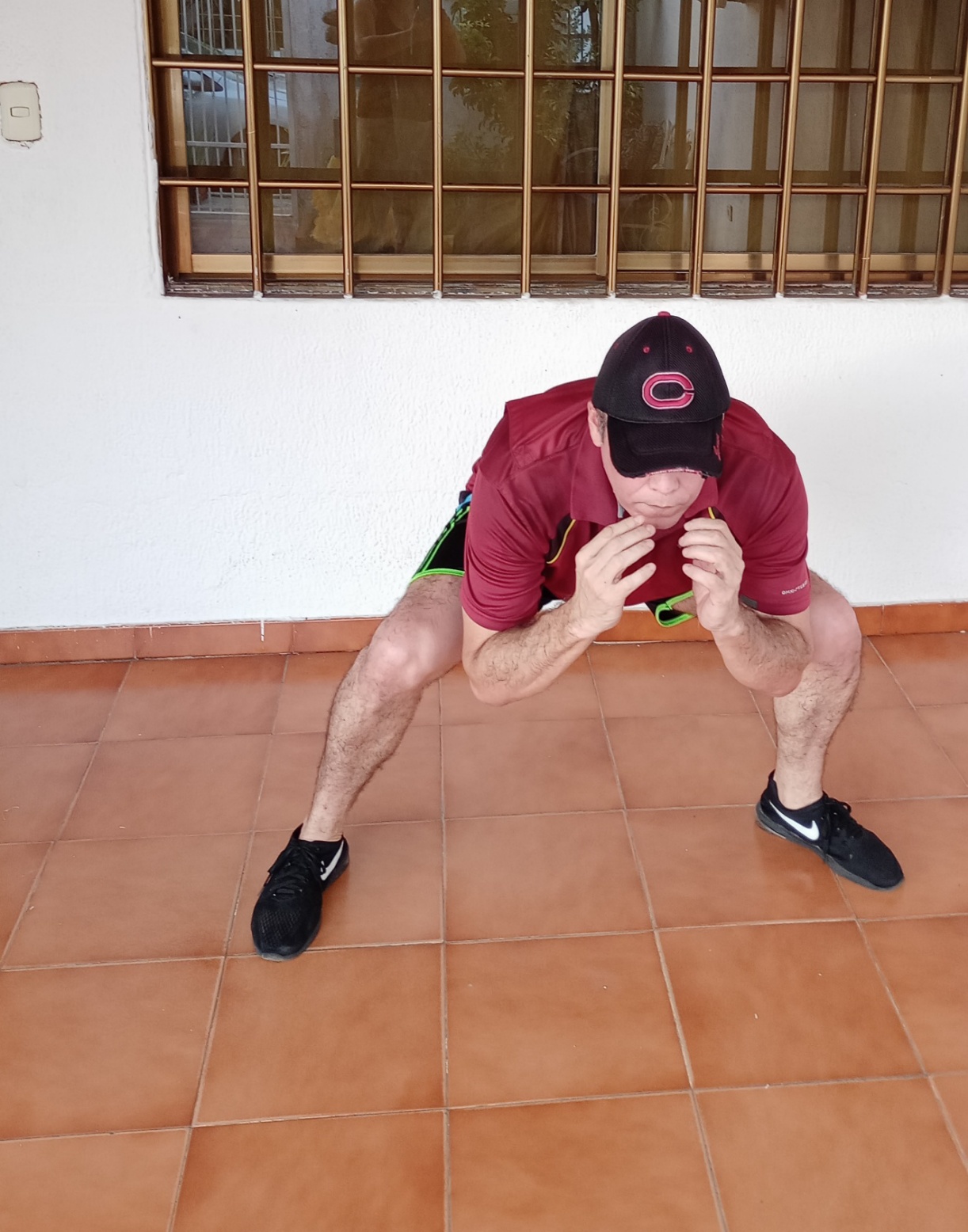 5 sec of jog with knee elevated pause + side squats

Come on my people, the trot strengthens us. Here we do the trot also for 5 seconds. In the trot, we raise the knees leaving it up in a small pause. You go down, and you raise the other. The action is in trot. At 5 seconds, we bring our legs together and perform a squat on each side. We return to the trot for 5 more seconds, and repeat the cycle 10 times in 4 sets.

Relajación Corporal
Momento de paz y relajación. Movimiento suave mi gente.
Body Relaxation

Moment of peace and relaxation. Smooth move my people.

Rodillas al abdomen
Nos acostamos boca arriba. Flexionamos una rodilla llevándola al abdomen. Presionamos suavemente con ambas manos por 30 segundos. Extendemos y flexionamos la rodilla contraria, igualmente presionamos por otros 30 segundos. Cumplir 3 minutos de relajación.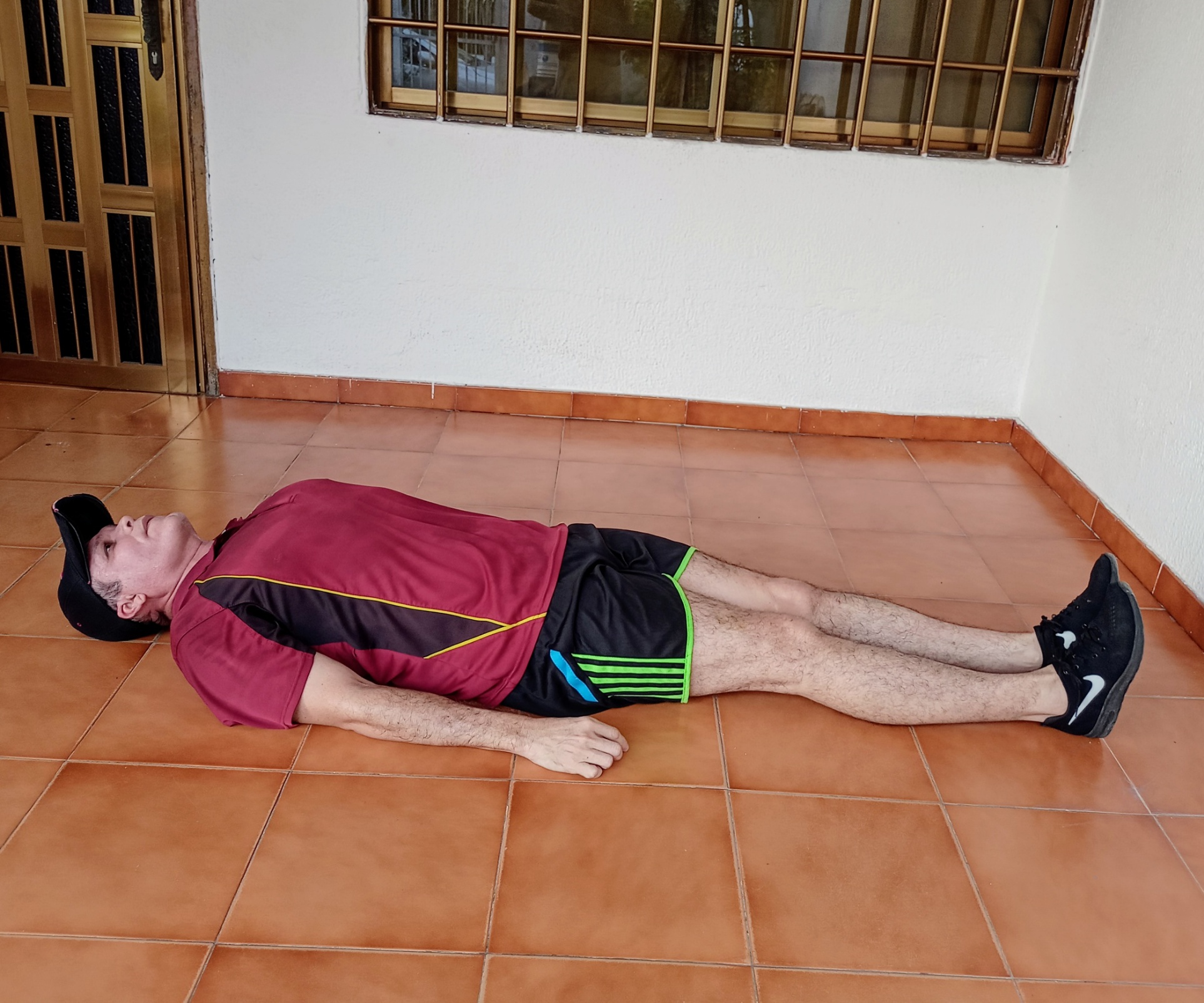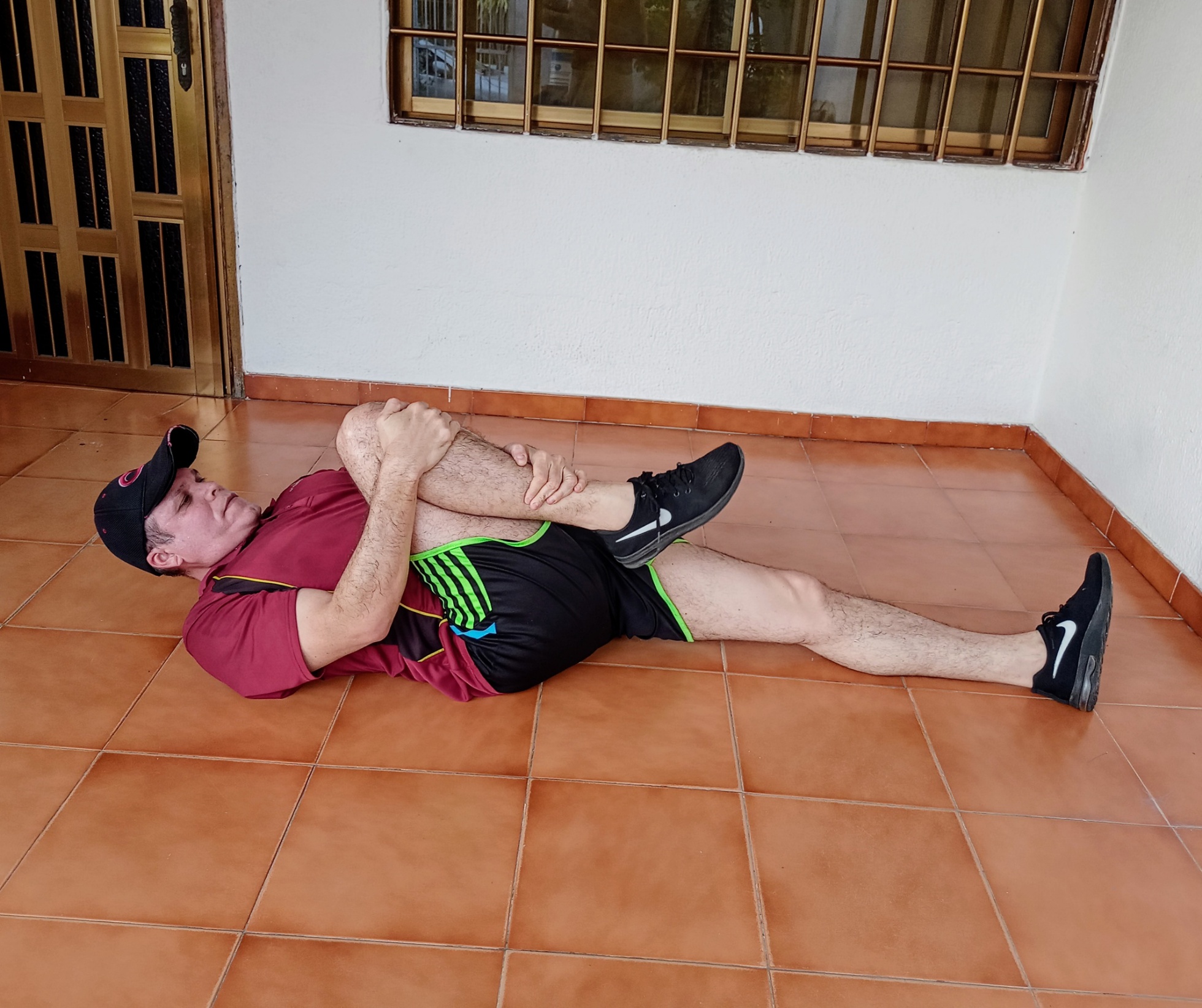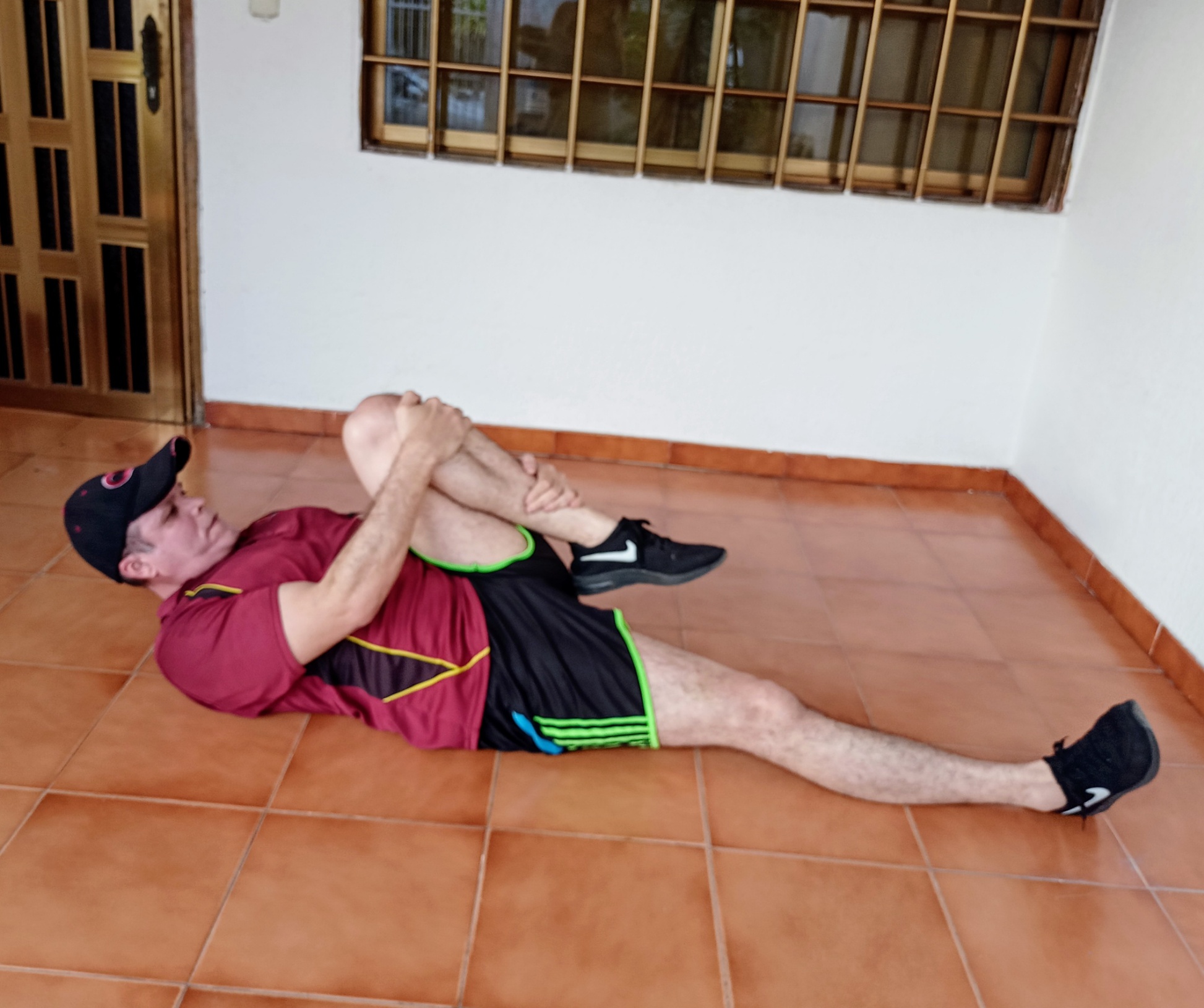 Knees to the abdomen

We lie on our back. We bend one knee bringing it to the abdomen. We press gently with both hands for 30 seconds. We extend and flex the opposite knee, also press for another 30 seconds. Complete 3 minutes of relaxation.

Felicidades a todos mis seguidores, quienes día a día dan lo mejor de sí para dar un salto al cambio positivo de vida. No importa si son, o no expertos en sus acciones, lo que importa es que están motivados y poco a poco irán perfeccionando su técnica. Porque ustedes son los mejores. Saludos y hasta pronto.
Congratulations to all my followers, who every day give their best to make a leap towards positive change in life. It does not matter whether or not they are experts in their actions, what matters is that they are motivated and little by little they will perfect their technique. Because you are the best. Greetings and see you soon.
...Gracias Por Visitar...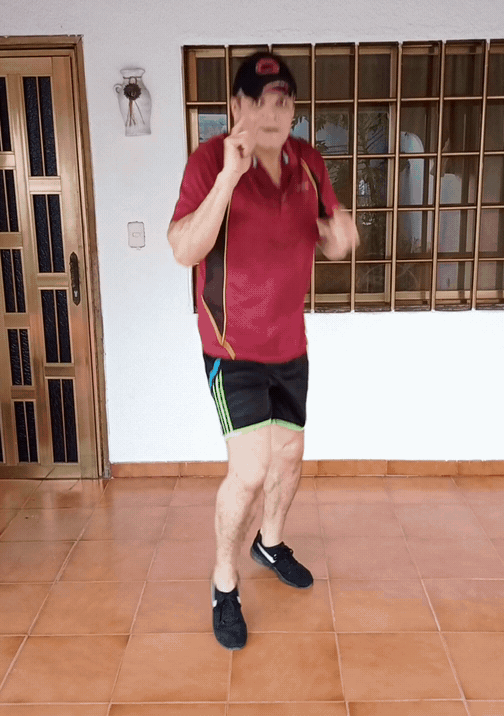 ...Thanks for visiting...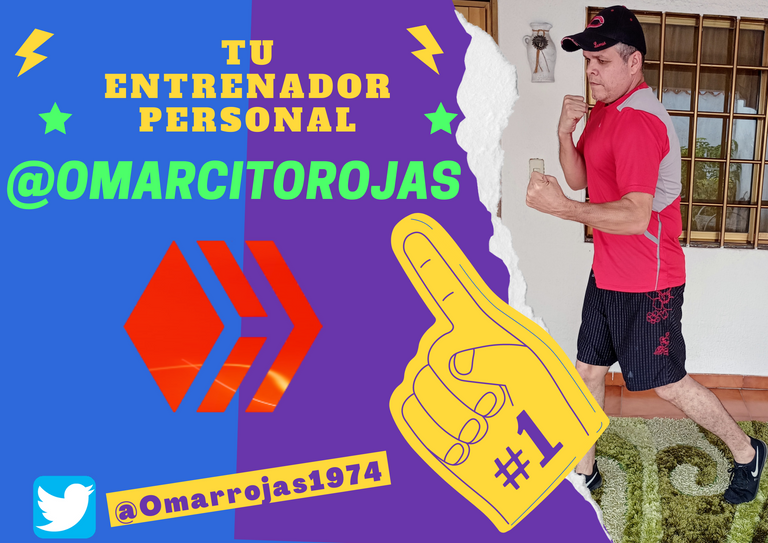 Imágenes Fotográficas y video, tomadas por mi hijo Miguel Rojas.
Photographic images and video, taken by my son Miguel Rojas
Fondo Musical Alphaville - Big in Japan
Musical Background Alphaville - Big in Japan
Sorry. English is not our native language. Therefore, a web translator is used for texts in English. (Spanishdict)
---
▶️ 3Speak
---
---