[ESP-ENG]Opinión y Pronósticos de la Pegasus World Cup en Gulfstream Park/Opinion and Predictions of the Pegasus World Cup at Gulfstream Park
Saludos a toda la comunidad de Full Deportes, esta vez vengo con el Pronóstico para la jornada sabatina donde dos de las estrellas más importantes de las carreras de caballos de pura sangre se enfrentarán hoy sábado cuando los campeones de la copa breeders, KNICKS GO & LIFE IS GOOD, compitan en la Pegasus World Cup con una bolsa a repartir de $3 millones en Gulfstream Park en Hallandale Beach, Florida.
Greetings to the entire Full Sports community, this time I come with the Forecast for Saturday where two of the most important stars of thoroughbred horse racing will face each other this Saturday when the breeders cup champions, KNICKS GO & LIFE IS GOOD, compete in the Pegasus World Cup with a $3 million prize pool at Gulfstream Park in Hallandale Beach, Florida.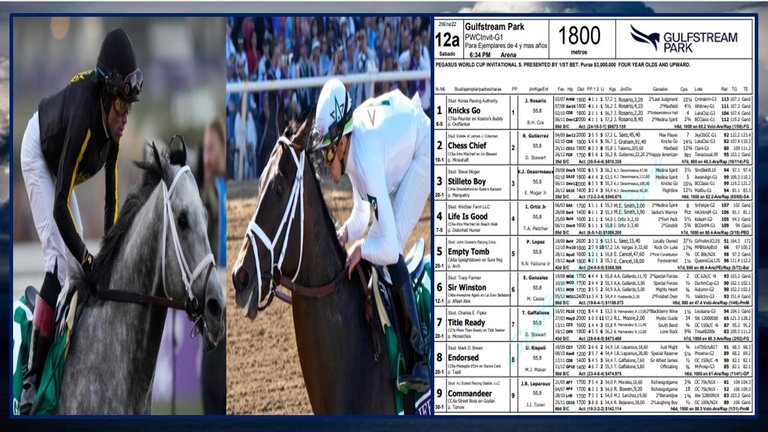 El evento de Grado 1 encabeza una cartelera de primer nivel, con knicks go, el actual campeón de bc classic, enfrentándose cara a cara con el ganador de bc dirt mile, life is good, en el evento de 1 1/8 de milla en la pista de tierra. Se inscribe un total de nueve caballos en el campo, incluido el ganador de belmont stakes 2019, Sir Winston. A continuación un breve comentario de cada uno de los Tres que lógicamente por condición y lo demostrado en cancha deberían de decidir la carrera.
The Grade 1 event headlines a premier card, with the Knicks Go, the reigning BC Classic Champion, going toe-to-toe with the BC Dirt Mile winner, Life Is Good, in the 1 1/8 mile event at the dirt track. A total of nine horses are entered in the field, including 2019 Belmont Stakes winner Sir Winston. Below is a brief comment from each of the Three who, logically, due to their condition and what was shown on the field, should decide the race.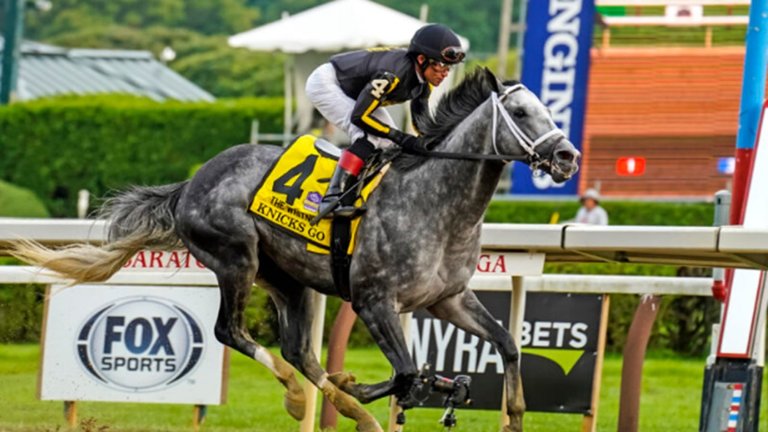 1 knicks Go (6-5): este es uno de los caballos más valientes y con más clase que he visto en toda mi vida. ´pr cierto este viene de ser nombrado el mejor caballo de carreras del mundo longines 2021 durante el longines world racing award y se retira de las pistas luego de su participación en la 2022 Pegasus World Cup.
1 knicks Go (6-5): This is one of the classiest and bravest horses I have ever seen. It is true that this comes from being named the best racehorse in the longines world 2021 during the longines world racing award and he retires from the tracks after his participation in the 2022 Pegasus World Cup.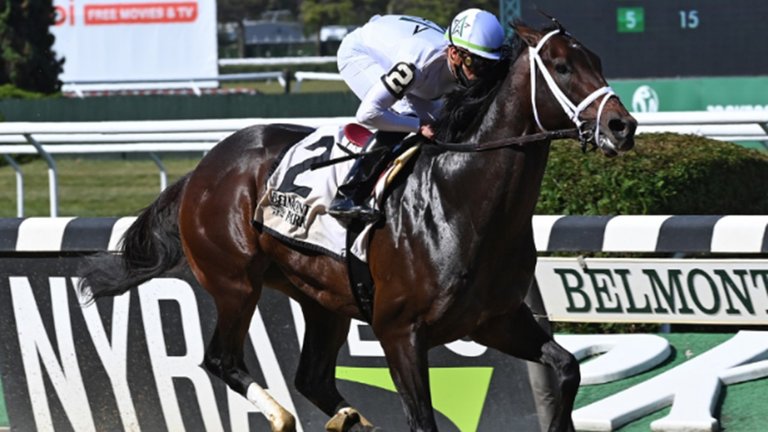 4 Life is Good (7-5): un caballo que se vio muy bien en sus ejercicios previos a la carrera y su jinete Irad Ortiz le agrado mucho al trabajarlo, en su reconocimiento al Paddock se le nota a simple vista una condición única para la carrera, ahora bien… que estrategia tendrá porque no debe dejar ir a rosario con el moro porque allí acaba la carrera pero sin lugar a dudas este es un enemigo y de mucho cuidado hoy.
4 Life is Good (7-5): a horse that looked very good in his pre-race exercises and his jockey Irad Ortiz liked him a lot when working on him, in his recognition to the Paddock a condition is noticeable at first glance unique for the race, now… what strategy will he have because he must not let Rosario go with the Moor because that is where the race ends, but without a doubt this is an enemy and he must be very careful today.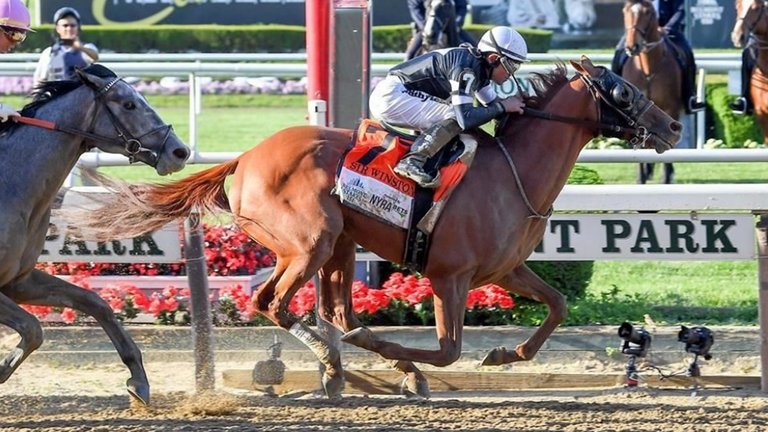 6 Sir Winston (12-1): el ganador del Belmont Stakes no se había desempeñado bien después ganara la tercera etapa de la triple corona, pero en sus últimas actuaciones ha encontrado de nuevo su nivel y triunfante forma. De haber una pelea en la punta con los dos favoritos de la prueba Knicks Go y Life is Good este caballo les pasará por fuera y sorprenderá a todos.
6 Sir Winston (12-1): The Belmont Stakes winner had not performed well after winning the third leg of the triple crown, but in his recent performances he has found his level and triumphant form again. If there is a fight at the top with the two favorites of the test Knicks Go and Life is Good, this horse will pass them by and surprise everyone.

Knicks Go podría lograr su segundo triunfo, y los jockeys que podrían conseguir su segunda victoria pueden ser Joel Rosario, Irad Ortiz Jr, con este breve esbozo me despido y esperando con ansias ver una de las mejores carreras y mas esperadas de los últimos tiempos en la hípica internacional, que gane el mejor y nos leemos en el siguiente post.
Knicks Go could achieve their second victory, and the jockeys who could achieve their second victory could be Joel Rosario, Irad Ortiz Jr, with this brief outline I say goodbye and looking forward to seeing one of the best and most anticipated races of recent times in international equestrian, may the best win and we'll see you in the next post.
Traductor Utilizado: Traductor DeepL
Editor de Imágenes: Photoshop/ lightshot
Fondos de Pantalla: Pixabay
Translator Used: DeepL Translator
Image Editor: Photoshop / lightshot
Wallpapers: Pixabay


---
---