A Kickbox Game - Sinan Ulutürk (eng-tr)
Hello, dear sports fans,
I want to make my first post on this platform with a kickbox match. I reviewed the posts on this platform. I enjoyed reading a few posts and will continue to read them. I love sports but only watching :) I don't deal with a sport. My favorite sport is football. I am a strong #Besiktas fan. However, I watched a kickbox match for the first time last night. In this post, I would like to tell you about the sports atmosphere last night.
Merhabalar değerli sporseverler,
Bu platformdaki ilk paylaşımımı kickboks maçı ile yapmak istiyorum. Bu platformun paylaşımlarını inceledim. Birkaç paylaşımı severek okudum ve bundan sonra da okumaya devam edeceğim. Sporu seviyorum ama yalnızca izlemeyi :) Kendim bir spor dalı ile uğraşmıyorum. En favori spor dalım futbol. Koyu bir #Besiktas taraftarıyım. Bununla birlikte dün akşam ilk kez kick box maçı izledim. Bu postta sizlere dün akşamki spor atmosferinden bahsetmek istiyorum.
The person you see in the first photo is Sinan Ulutürk. He's a kickboxer. I started to be interested in sports textiles. My uncle is launching a new brand named: #Warsey This brand will produce sportswear. Whatever comes to mind: tracksuits, jerseys, socks, scarves, etc. We know that we need to advertise for our brand, which is in the process of being established. We need to work with athletes. That's why we agreed with Sinan. He'll be promoting Warsey for a year. We went to watch his game last night. We are its sponsor.
İlk fotoğrafta gördüğünüz kişi Sinan Ulutürk. O bir kickboks'cu. Ben spor tekstili ile ilgilenmeye başladım. Dayım yeni bir marka çıkarıyor adı: #Warsey Bu marka spor elbiseleri üretecek. Aklınıza ne gelirse: eşofman, forma, çorap, atkı vb. Kurulma aşamasında olan markamız için reklam yapmamız gerektiğini biliyoruz. Sporcularla çalışmamız gerekiyor. O yüzden Sinan'la anlaştık. O bir yıl boyunca Warsey'in reklamını yapacak. Biz de dün akşam onun maçını izlemeye gittik. O'nun sponsoruyuz.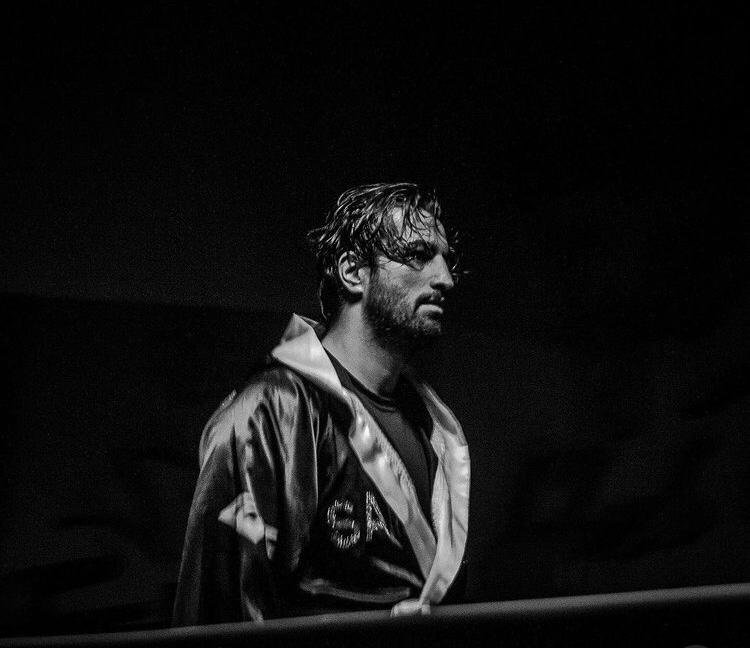 There were 6 matches in total last night. Sinan would be in the ring in fifth place. While waiting for Sinan, we watched other matches. Athletes from Iran, Azerbaijan, and Uzbekistan were here for the match. I also want to congratulate the winners here. Prizes were awarded to each winner and photos were taken. It was late and it was Sinan's turn.
Dün akşam toplamda 6 maç vardı. Sinan beşinci sırada ringe çıkacaktı. Sinan'ı beklerken diğer maçları da izledik. İran, Azerbaycan, Özbekistan'dan sporcular maç için burdaydılar. Kazananları buradan da tebrik etmek istiyorum. Her kazanana ödülleri verildi ve fotoğraflar çekildi. Vakit geç olmuştu ve Sinan'ın sırası geldi.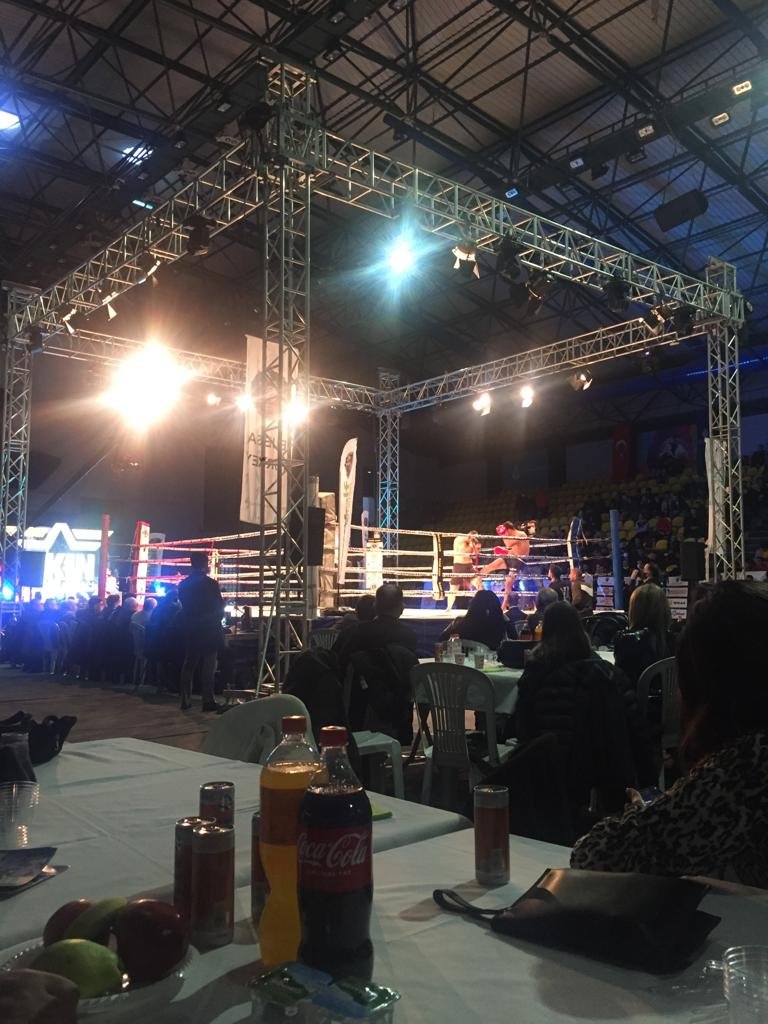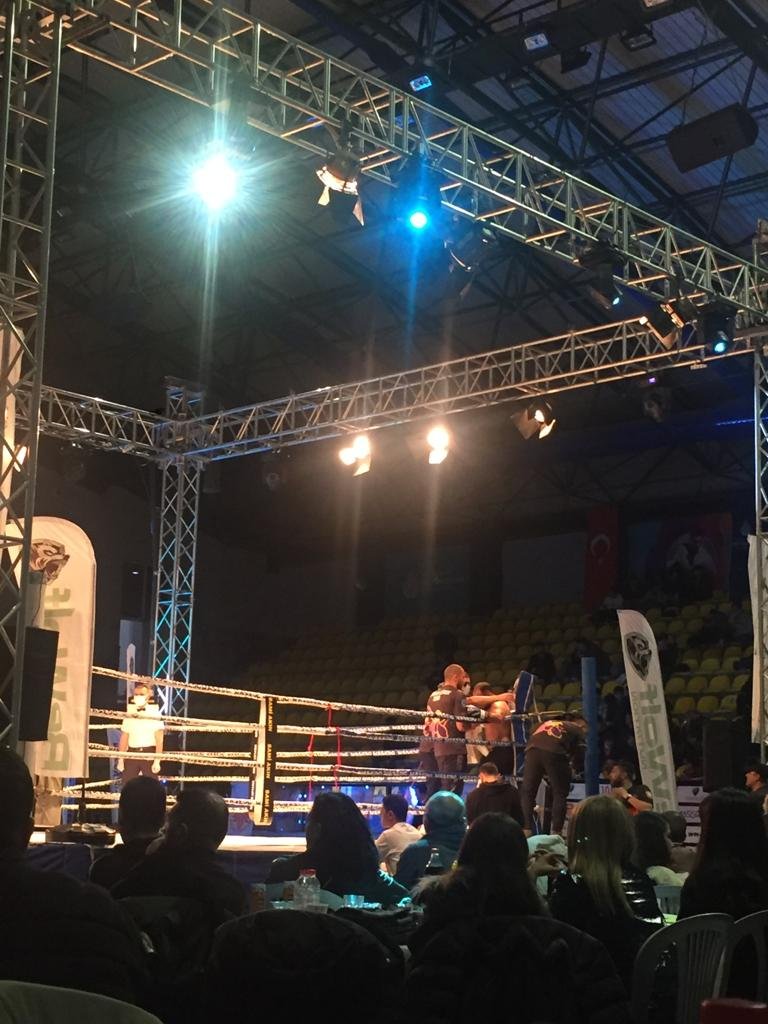 Before Sinan came to the ring, our team began to prepare. We prepared banners with sponsors' logos. We looked at how they looked. Everything had to be perfect. We were there to support Sinan.
And Sinan came to the ring. He danced to the accompaniment of beautiful music and got into the ring. He looked very comfortable. He was sure he would win. We had full faith in him. The match started and Sinan's one-minute performance was enough to fascinate everyone. He was so relaxed and his fists were so hard. And it was expected. Sinan defeated his opponent by knockout. It was an amazing atmosphere. The first and only knockout of the night belonged to Sinan. Everyone came out to the ring to congratulate him. It was a pleasant evening. We will continue to follow Sinan's other matches throughout the year. In the last photo, I shared Sinan's #instagram account. Anyone interested can check his account.
Sinan ringe çıkmadan önce arkadaşlar hazırlıklara başladılar. Sponsorların logolarının olduğu pankartlar hazırlamıştık. Onların nasıl göründüğüne baktık. Her şey mükemmel olmalıydı. Sinan'a güç vermek için ordaydık.
Ve Sinan ringe çıktı. Güzel bir müzik eşliğinde dans ede ede ringe çıktı. Çok rahat görünüyordu. Kazanacağından emindi. Bizim de ona inancımız tamdı. Maç başladı ve Sinan'ın bir dakikalık performansı herkesi büyülemeye yetti. Çok rahattı ve yumrukları çok sertti. Ve beklenen oldu. Sinan rakibini nakavtla yendi. Muhteşem bir atmosferdi. Gecenin ilk ve tek nakavtı Sinan'a ait oldu. Herkes onu kutlamak için ringe çıktı. Keyifli bir akşamdı. Bir yıl boyunca Sinan'ın diğer maçlarını da takip etmeye devam edeceğiz. En son fotoğrafta da Sinan'ın #instagram adresini paylaştım. Merak eden olursa onun hesabını inceleyebilir.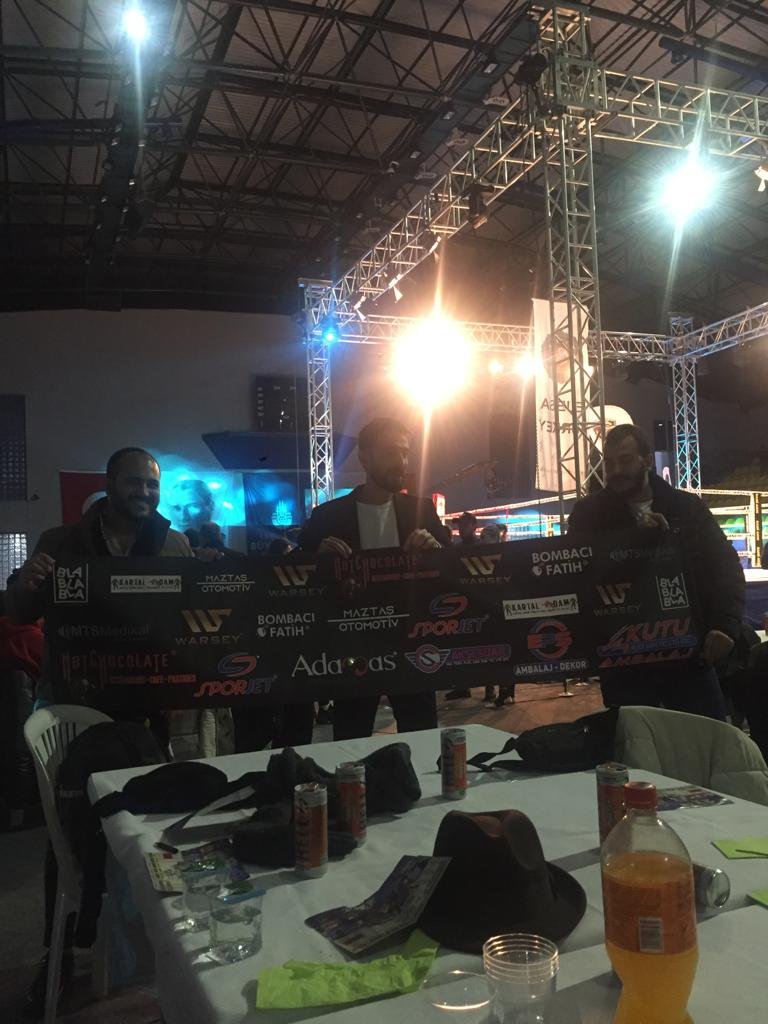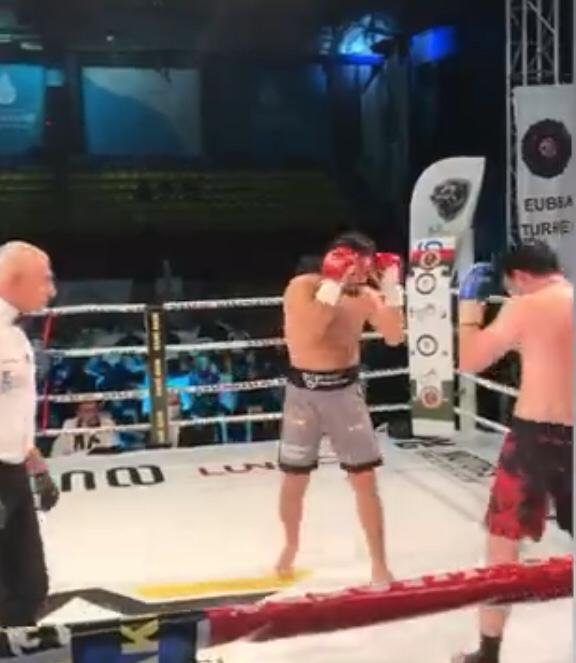 Thanks Sinan.
Teşekkürler Sinan.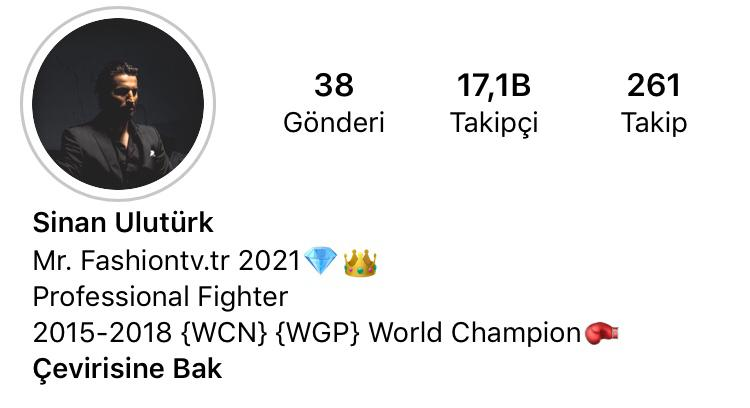 Source:Instagram
---
---