Benched because he's not fit?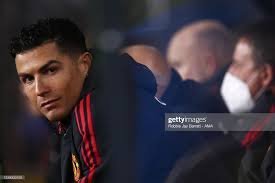 Licenseable
As Anthony Martial is injured, there is nothing that should make Eric Ten Hag to bench Christiano Ronaldo in that match, so as he played Erickson as fake 9, he gambled and he lost woefully because he played a midfielder at the attacking row and it's not that the attackers are not on the bench sitting down. I know he would have problem as he has foretold that he won't play Christiano Ronaldo on Sunday and he still didn't play him. The club have problem and the problem is not what ordinary discipline can do, he want to introduce just discipline when there are so much things that he have to get done before discipline.
Benching player that can fight for ball is not disciple, Christiano Ronaldo can join the midfielders if he didn't play to his taste at the front but what he is claiming is that Ronaldo is not fit to play and me I didn't believe in that, I believe in that because he already said Ronaldo can't have playing time in his time like he had playing time during the other coaches tenure and he would have problem with that if he loose the next match and still bench Christiano Ronaldo, Fans would ask him why he bench Christiano Ronaldo. Even Ralph Ragnick said he would bench Christiano Ronaldo when he first took the little time tenure work but he later addict with Ronaldo and continue using Ronaldo as main striker and he's the highest goal scorer if the club.
On Sunday, the only player that is new in the Manchester United squad is Lisandro Martinez, so there is no changes in the team, so I expected the same result as at last season, Ronaldo that can still give the opponent defenders tough time was benched, if he is not fit enough to play, then why did he introduce him in the second half. Although he didn't play anything when he came in but the fact that he didn't start him is something fans would talk about, they don't care if he win or not, fans aren't patience, they need quick result and that is what José Morinho gave them when he took the work, he bought good players, make changes and he won them Europa league.
Manchester United can't come back to their old glory this season and they are yet to get themselves so if Manchester United didn't will qualify for Top 4 this season, they can't make Ronaldo sign more contract if he still stay in this season because the transfer window is still open. Maybe he should have stay in Juventus or just go to Manchester City but he respect the fans, can those that are speaking shit against Christiano Ronaldo because he want to go take this kind of shits happening to him if they are in the same shoe that he is? Now if Manchester United didn't qualify for tip 4 next season, it would be a big slap for a world class footballer like him and he can't do more than himself.
---
---