Chelsea need players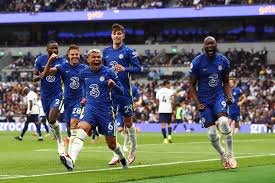 Licenseable
Chelsea really need players, only if they get players that they can meet up with top 4 in this new season as the top 6 clubs are not ready to stay behind, even Arsenal that we know they are always for business has got players, they are even ready to spend more, apart from the ones that they have spent so far, because they believe that if they give Arteta materials, he would definitely deliver what they want for them. Arsenal is they to compete, they are ready to reach second position and if Liverpool and Manchester give chance, they are ready to take the league.
Thomas Tuchel focus on getting defenders, of which he should know that it's not only defenders Chelsea need now. Chelsea need attackers and midfielders but Kai Havertz and Christian Pulisic can attack for them if they still didn't get good strikers but midfielders are still very much important if they don't want to keep loosing up to 4 goals against clubs like Arsenal, Liverpool, Manchester and Tottenham Hotspur. Even small clubs that are not among the top 6 in premier league would try to beat them if they didn't get midfielders because their midfielders are getting older and they didn't have much contracts left, most especially Jorginho at the midfield. Even Kanté is old now, he can't play like before again.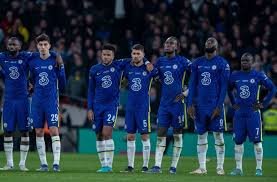 Licenseable
And Barcelona said they would do everything possible for them to get Marcos Alonso and Cesar Azplicueta and Chelsea have only succeeded in Kalidou kunibaly at their defense line and two more defenders are going after Antonio Rudiger and Christianssen has left on free transfer. If Chelsea didn't get more defenders, they would face the same problem that Liverpool faced last two seasons when their main defender (Virjk Van Dijk) went on long term injury, they qualified for top 4 with the help of Allyson Becker in the last minute, they wouldn't have qualify for Champions League in the following season but Becker saved them and that was why they are able to play in the final last season.
If Thomas Tuchel fail to make Chelsea qualify for Champions League next season, the ex sporting director and Peter Cech would be glad because they were not in good terms and the cause of the problem is Romero Lukaku that didn't meet up with what they expected and people would see it that they are right about Tuchel. But as I see Tuchel, he's not a coach that is good to his players. Kimpembé has worked with him and he's not ready to play with Thomas Tuchel, as it seems, none of the players that has played under him really want to play under him again and this may cause problem for Chelsea.
---
---