Concerning Griezzman
I don't know what Anthony Greizzman went to Barcelona for, to me, it's just part of the ways of wasting money by the ex Barcelona president (Joseph Maria Batomeo) because I didn't see anything special in what Griezzman played during his stay at Barcelona, he even said that the reason why he didn't play well at Barcelona is because Lionel Messi has been playing his place, he's not a striker, he is midfielder and he support strikers at times. So when another president and coach took over, they loaned him out back to where he come from which is Athletico Madrid, they loaned him out because Athletico Madrid aren't ready to pay the amount they want to sell him.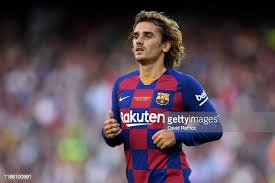 Licenseable
Barcelona Loaning Griezzman out back to Athletico Madrid isn't the news, the news is that Athletico Madrid don't want to pay the loan fee according to how it's in the loan deal between Barcelona and Athletico Madrid. The clause in the loan deal is that if Anthony Griezzman play 50 percent time of the overall matches that Athletico Madrid play, Athletico Madrid have to pay a certain amount of money but Athletico Madrid don't want that to happen. In the first year that Griezzman was loaned back Athletico Madrid, he played more than 50 percent, so the debt is still with Athletico Madrid, they are yet to pay Barcelona, so in the second year, Athletico Madrid had to bench Griezzman so that they won't pay the money.
Barcelona aren't happy about the attitude, so they are planning to drive Athletico Madrid to the court, knowing that they have to pay for the first year loan if they won't be paying for the second year loan because they already know that Athletico Madrid would use the trick for them throughout this year. Athletico Madrid don't play Anthony Griezzman from first half, they play him in the second half, when it's 61 minutes, they introduce him, so Barcelona aren't happy with the attitude and it's a lesson for them and the other clubs not to do that kind of deal again because once the club they loan their players out to find alternative, they would bench their player and that's not their fault.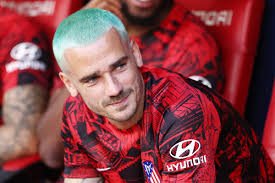 Licenseable
Imagine a whole Griezzman been benched at Athletico Madrid, the club that he used to be the number one at, the number 7, without Griezzman then, no Athletico Madrid, but he also because of money left Athletico Madrid to play for Barcelona and at the end, he had to go back to Athletico Madrid. If Athletico Madrid didn't love him, they wouldn't have accept him back but because they still need him and they never get his replacement. Joseph Maria Batomeo didn't only spoil Barcelona, he spoilt some player's career, the players that might be a king in the club they used to play for before he bought them to play for Barcelona.
---
---