He threaten to leave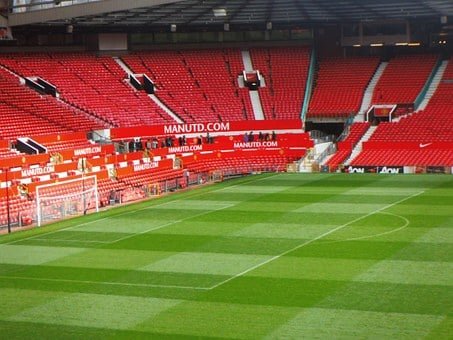 Pixabay
Christiano Ronaldo threaten Manchester United that he would leave the club if they didn't sign players, he said they didn't look serious in the market, they said they would sign Dawnin Nunez and Liverpool has hijack him from them, they are on Frankie Dejung since the end of the season and they are still yet to sign him. But Manchester United didn't qualify for Champions League, so they cannot go for footballers like those that plays champions League do, they should not be in hurry, because they are hurry made them go for Jadon Sancho last season and they ended to number 6.
Although Jadon Sancho didn't have enough playing time as expected, Ole Gunner Solskjear didn't introduce him very much, it was when things got out of hand for him he started introducing him, I can't say Sancho loose form, it think there's a problem that need to be fixed in Manchester United. It is not about the money that Manchester United would spend in order to buy players, it's about the debt that may later come up after they get the players if the players didn't perform as they expected and they are still in debt now.
Maybe Manchester United want some players to go first before they start buying players. Liverpool didn't buy too much players and they are really doing well, their hike signing of all time is Dawin Nunez that they just signed at the rate of 85 million pounds. If Manchester United want to buy all the players they need, they would spend at least 200 million pounds because they would buy wingers more midfielders because only Bruno Fernandez can't do it and they must buy defenders, so after buying, they would still pay their weekly dues with at least 5 years contract for each players they sign, so I didn't blame them as they paused on signing players.
It's not that Manchester United didn't have materials in the attacking row, they have Jadon Sancho, Christiano Ronaldo, Rashford, Anthony Martial has joined them now, it's just that only Christiano Ronaldo pick among them, so buying more players may cause debt for the club. Maybe Ronaldo threaten them so that they would buy players before good players got finished in the market, he don't know the debt it would cause them in future if they buy more players and Ronaldo isn't new to football, he know how it's hard for club that didn't qualify for Champions League face when it comes to buying players, if he never play in such clubs before, at least he hear news.
Although there is nothing bad in Ronaldo's complain, he is only encouraging them to buy players but If not that it's only Manchester United that have interest in Frankie Dejung, another club must have even complete the deal because Barcelona need money and they are ready to let him go. Manchester United to qualify for Top 4 next season may even be hard under the new coach because the clubs that qualified for top 4 aren't ready to loose their place. But if the new coach can make use of the materials in Manchester United and win something or qualify for Top 4, it would be fine, he won't be the first one to do that.
Thomas Tuchel met Chelsea in bad condition and he won Champions League for them and still made it to number 3 in the premier league table after Frank Lampard was sacked. It's not that Manchester United didn't have materials, coach to manage them is their problem. Coach like José Morinho can wake Anthony Matial up no matter how much he dropped form and they have good midfielders, the only place I think they have problem is their defence line, they really need to do changes there, maybe that is what they need to work on for now.
---
---