Mané et Lewandowski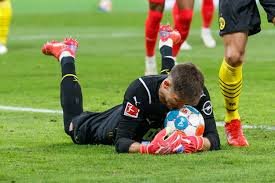 Licenseable
Now Bayern Munich hear Barcelona out concerning Lewandowski, and reason they just have time for Barcelona is because they have done the deal with with Sadio Mané that would replace Roberto Lewandowski and they have even shown Mané to the fans, he would play for Bayern Munich untill 2025 because he signed 3 years deal. But I am surprised at the amount that Bayern Munich demand from Barcelona to let Roberto Lewandowski join the club. They bought Sadio Mané at the amount that's not up to 40 million pounds and they are demanding 50 million Euro from Barcelona.
Roberto Lewandowski is 33 years of age and Sadio Mané is just 30 years of age, so reason why Roberto Lewandowski is hike in price more than Sadio Mané is what I don't know. They both have a year contract remaining in their clubs and they shouldn't be too cost because if they choose not to sign more years contract, their club loose, so it's better they just let them go and gain money from them. But if it's come to scoring ability, I think Roberto Lewandowski have that more than Sadio Mané, it's even very obvious, if a player can give his club like 30 or more goals in a season, such a player is a good one.
Almost the same way that Liverpool play is the way that Bayern Munich plays as well; the physical ball; counter attack that ball may not reach more than 2 people till it score, so I don't think Sadio Mané would have problem at Bayern Munich, he would surely score more goals there but I don't know if Roberto Lewandowski can quickly adapt or relate with Barcelona's play way because it's different, not a physical ball like Barcelona, it's Tikitaka style, but it may not really affect him, they may choose to work for him and he just be there scoring goals.
Maybe Barcelona didn't even need Lewandowski, they already have Emerick Aubameyang that is doing perfectly well for them at the center attack, although they may want to have extra center attacker or use formation 4-4-2 or bench Aubameyang for Lewandowski. Barcelona is in need of money now, so going for Lewandowski with such amount of money is not fair for them, if Bayern Munich didn't let Lewandowski go for the same amount they got Sadio Mané, then they should let Lewandowski be till he'll move for free.
---
---