More news concerning Ronaldo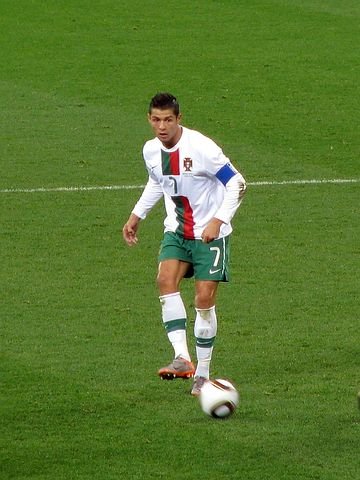 pixabay
After Christiano Ronaldo talked and leaked the inner secrets of Manchester United, Manchester United haa been finding the ways that they can use in order to end the contract between the club and Christiano Ronaldo and I am very sure that Christiano Ronaldo himself would have get ready for that, although Rumor has it that Ronaldo and his agent; George Mendez has been seeing Bayern Munich but Bayern Munich insisted that they didn't have any conversation with Ronaldo and his agent and that is what they are suppose to do because Ronaldo is still under the contract of Manchester United and Manchester United can sue them if they see them talking to their player because it's Manchester United that they should go and see directly, not Christiano Ronaldo.
Rumor still has it that Ronaldo and Bruno Fernandez aren't in good term now and another thing happened at Portugal training on Monday, where Christiano Ronaldo jacked Joan Cancelo's neck but when the news asked Joan Cancelo, Cancelo told them that nothing happened between them but we know something happened; maybe Joan Cancelo said shit to Ronaldo. Ronaldo is a regular player for Portugal, if they didn't play him at Manchester United, he would definitely play at Portugal and Joan Cancelo is a good defender as well, so I hope Portugal won't have problem since rumor has it that Ronaldo and Bruno Fernandez aren't in good term, then him and Joan Cancelo again.
Although Ronaldo is a boss that can't be scold by the coach but whatever it is that will happen in the tournament, it's the coach that would answer for it, so it's better for coach to get it settled now before it affect the team because two players; Bruno Fernandez (if it's true that they aren't in good terms) and Joan Cancelo are already against Christiano Ronaldo now but I don't think there is anything against Christiano Ronaldo and Joan Cancelo because one of their teammates said Ronaldo only hold Cancelo in a wrong place; the neck instead of the shoulder and that's what made Joan Cancelo shout at him, it's not that Ronaldo intentionally hold him in the neck and Joan Cancelo already told the news that there's nothing like quarrel between them.
Another news even said Ronaldo only want to make peace between Joan Cancelo and Joan Felix but Ronaldo hold Cancelo is a wrong place but because Ronaldo's news sells faster, that's why they are after him in order to write something about him. Every action in the training would turn news and quarrel is meant to happen between the players in the training but the coach would be the one to do the needful by making them unite
---
---