Utility and converted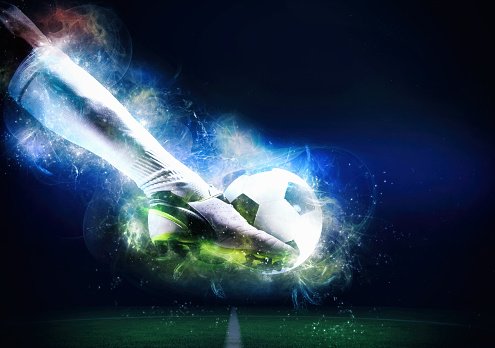 Pixabay
Some coaches are good in turning a player to an utility player, such player would be able to play in anywhere on the pitch but such players are so much rare, but players can be converted, and conversion is even easier than utility. There are many converted players, and to convert a player, you must be a good coach. Example of a converted player is Gerard Pique, he used to be a striker in Manchester United but when he reached Barcelona, he was sent to defense line and he do it perfectly. I don't even know who to call best player converser between Pep Guardiola and José Morinho because they are so good in converting players.
José Morinho converted Didier Drogba from left wing back to a striker and that is where he become a legend at Chelsea, if Drogba didn't play at attacker, he might have left Chelsea before Chelsea win the Champions League. Same thing goes with Gerard Pique, if Pique didn't play at the defensive line, he might have leave Barcelona, maybe his career would be like Alvaro Morata; the slim and talk striker. Drogba and Pique aren't utility player, they are just converted players, from defender to an attacker (Didier Drogba) and from striker to defender (Gerard Pique).
But some converted players later find it hard to keep playing in the wing that they are converted to while some would perfectly fit in the wing. Example of players that are converted and now struggling is Harry Maguire, he was a defensive midfielder before but he was converted to be a full defender and now he's struggling, he scores home goal and still injure his teammates, he can't just control himself and sending him back to defensive midfielder may be hard for him because he may not adapt again, but we never know what his career would be at Manchester United as new coach emerge now.
Bernardo Silver is an attacking midfielder but Pep Guardiola is playing him as defensive midfielder, Silver is an example of an utility player, he can also play as an attacking midfielder but there is no space for that at Manchester City. But the best Utility player I ever known is Seidu Keita, Joseph Guardiola even confirmed it, he said Keita stays wherever he command him to play and he plays perfectly there. He is, however, probably the greatest utility player in the history of the Premier League.
It is hard to think of a James Milner display that has ever fallen short of a 7 among ten showing, whether that be from a position on any of the wings, both central midfield or at his recent wing as an auxiliary left back winger at Liverpool
---
---