When UEFA did well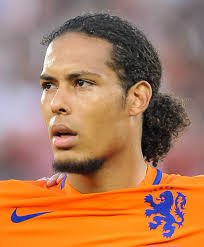 Licenseable
To me, the season that UEFA did well was when Van Dijk was given Men's best player of the year, that year was superb and I was surprised because ever since I have been watching football, attackers are the ones that give such awards to, even most awards is given to the attackers; forwards to be precise, but I was amazed as he was given and I was encouraged because my mentality was that if you didn't score goals, have as many as possible goals, you can't win UEFA's award, that is why Ronaldo and Messi always win, they were recognized because they always score goals.
Not only UEFA, even FIFA want goals, so far attackers are the ones that score goals, they prefer attackers more than midfielders and defenders. You wonder why I write that? when attackers drive ball towards the opponent box 18, defenders must not go with hard tackle because if he fall, it's a foul and it may lead to yellow card or red card for the defender. Before VAR was introduced, defenders suffered from referees, they give cards and award free kick on the tackles that didn't worth it, but now its somehow different and upon that, there are still referees that are crazy, they blows rubbish, good example is Paul Thierny that always blow rubbish against Arsenal, now he won't be officiating any Arsenal match again until he will retire.
If you still don't have any goal, been a midfielder or defender, FIFA or UEFA won't still recognise you. It is because Virjk Van Dijk is good in the defense and and still come out to score make them recognise him and appreciate his work by giving him awards; FIFA FIFpro world XI in 2020 and 2019, UEFA men's player of the year in 2019, PFA player of the year in 2019 and premier league player of the season in 2018. 2018, 2019, and 2020 are good year for Van Dijk in his football record, although he never relent, it's just that the injury that he encountered last season had so much effect on him, although he is still trying his best but not like 2018, 2019, 2020.
The Goal50 he won in 2019 was even amazing.
---
---