PhotoEdits @oscarps - Equilibrium situations
---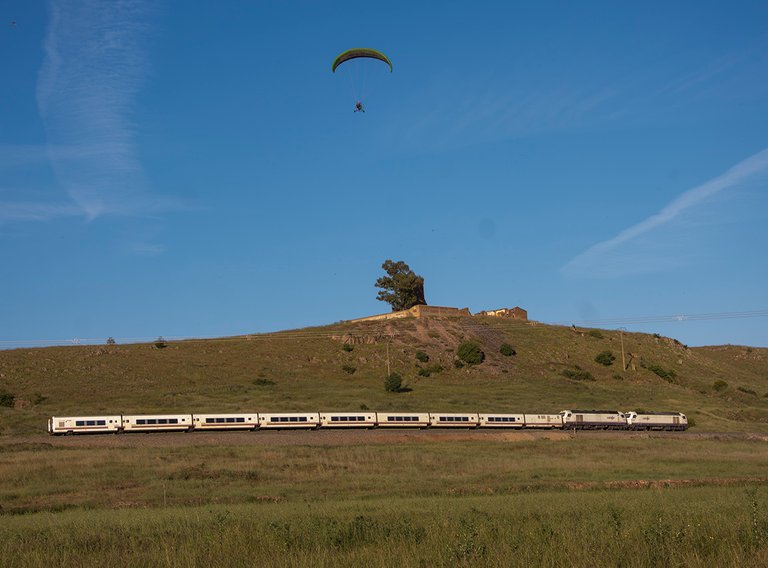 ---

---
Good day community

The trip began with the departure of a train from the interior to the north coast of the country. On this occasion the idea was to go to a sailing school where they had told me that they gave Wind Surf classes, a sensational sport with several components that add up to its practice. When I was in the car of that fast train I was excited because years ago I had practiced this sport and it had been a long time since I rode a board. I remembered my beginnings, when I learned to move and move in it and that tenacity to learn. At first it is like riding a bicycle, several attempts and falls, that memory was the one that was most present at the moment.
---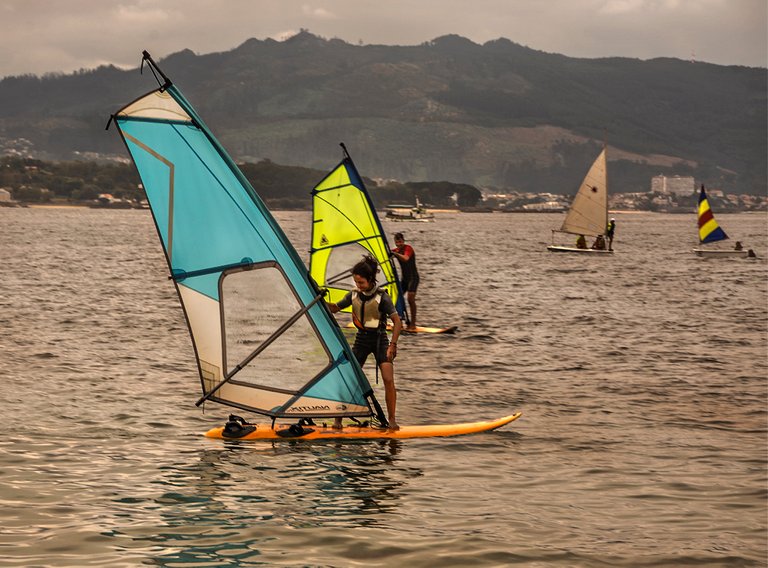 Arriving at the school area on Rodeira beach, located in Cangas de Morrazo, Pontevedra province in Spain, I began to see the first students who practiced staying on the board without losing their balance. I looked and saw that some were already quite advanced and others instead started in those first steps. When I started, for several days I fell constantly and the most complicated ones were for me to maintain my balance and, pulling the line, try to lift the sail and hold it. The trick was first to maintain that balance, which was the simplest part of this operation for me, then gradually pull the slipper and as the sail got rid of the water its weight was less. Also another issue was not to stand against the wind since when holding it the thrust of the wind would easily knock you down.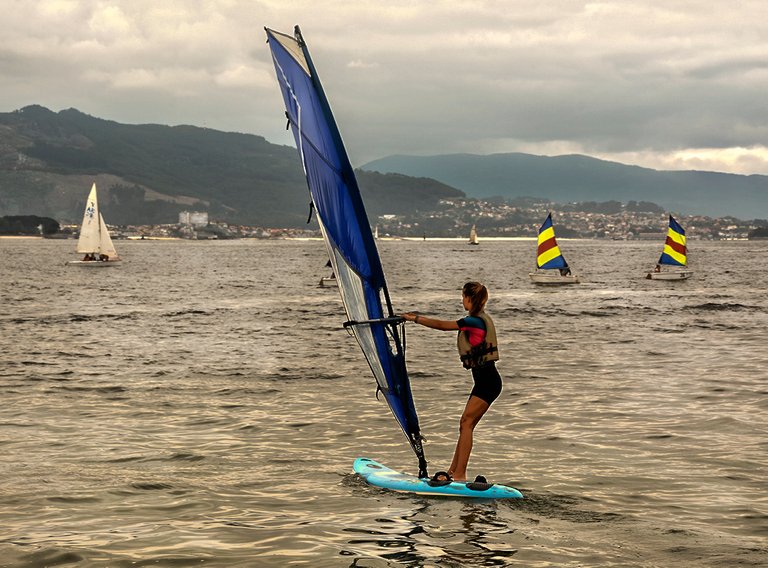 So little by little one is taking the direction of this sport until he begins to capture the wind, never against it and always moving in a zig-zag to catch it properly. The second issue that was also more difficult for me was these changes while maintaining the position on the board, the change of the orientation of the sail. This is where skill and speed come into play and the quicker you make that change the better. Once, after several days of practice, you begin to take the pulse of this, you begin to dominate the board, that's when you improve your position and capture that wind more and more, sometimes when the gusts are strong, the thrust itself of the candle added to the body weight makes you go in suspension moving at high speed above the surface of the water.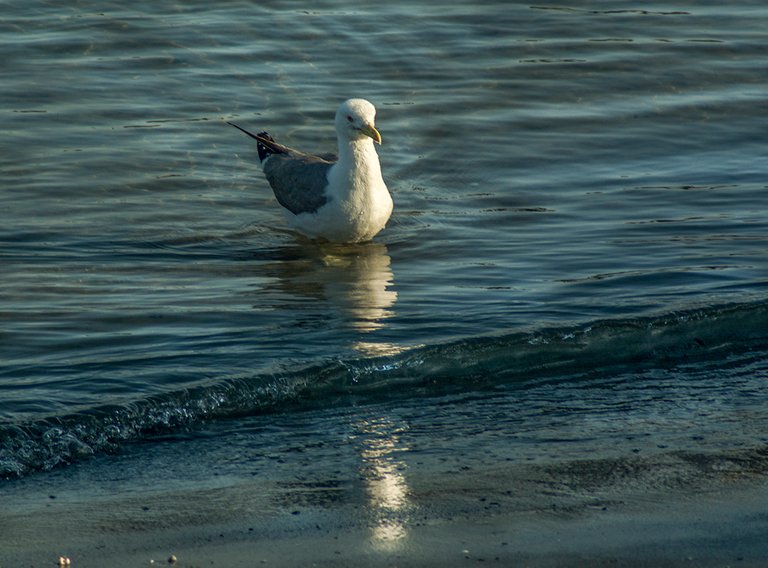 Later and relaxed, I only had to enjoy a beautiful day at the beach, although I am not much of lying down to sunbathe, the truth is that I prefer to be active doing some things, taking pictures, walking or moving towards areas of the sand that are complicated for access. on some beaches still in a semi-wild state, the few, that are still in this wonderful area of ​​the Atlantic coast of northern Spain, Galicia. Greetings friends.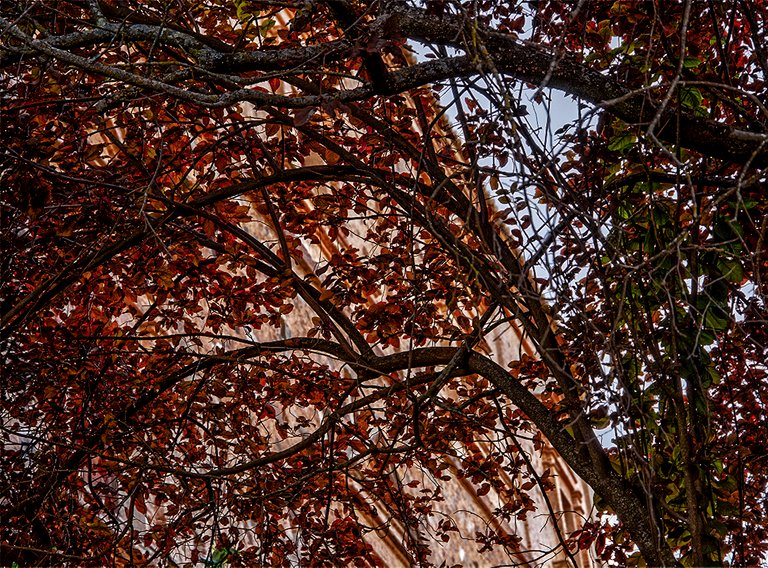 Spanish
---
@oscarps Cuestión de equilibrio.
El viaje inicio con la salida de un tren desde el interior a la costa del norte del país. En esta ocasión la idea era ir a una escuela de vela donde me habían comentado que daban clases de Wind Surf, un deporte sensacional con varios componentes que se suman en su práctica. Cuando estaba en el vagón de aquel rápido tren estaba emocionado ya que años atrás había practicado este deporte y hacía mucho tiempo que no me montaba en una tabla. Recordaba mis principios, cuando aprendí a moverme y a desplazarme en ella y aquella tenacidad por aprender. En un comienzo es como andar en bicicleta, varios intentos y caídas, ese recuerdo era el que tenía más presente en este momento.
Al llegar a la zona de la escuela en la playa de Rodeira, situada en Cangas de Morrazo, provincia de Pontevedra en España empecé a ver los primero alumnos que practicaban mantenerse en la tabla sin perder el equilibrio. Me fijaba y veía que algunos iban ya bastante adelantados y otros en cambio iniciaban en esos primeros pasos. Cuando yo empecé durante varios días me caía constantemente y los más complicado se me hacia mantener el equilibro y tirando del cabo intentar levantar la vela y sujetarla. El truco estaba primero en mantener ese equilibrio, que me resultaba lo más sencillo de esta operación, después ir tirando poco a poco del babo y en la medida que la vela se iba librando del agua su peso era menos. También otra cuestión era no ponerse en contra del viento ya que al sujetarla el empuje de este te derribaba fácilmente.
Así poco a poco uno le va tomando el rumbo a este deporte hasta conseguir empezar a capturar el viento, nunca en contra de él y siempre moviéndose en zig - zag para su captura adecuada. La segunda cuestión que se me hizo también más difícil era estos cambios manteniendo la posición en la tabla, el cambio de la orientación de la vela. Aquí es donde la habilidad y rapidez juegan bastante y cuanto más rápido se hace ese cambio mejor. Una vez que después de varios días de practica empieza uno a tomarle el pulso a esto, empieza a dominar la tabla, es cuando vas mejorando la posición y captando cada vez más ese viento, a veces cuando las rachas son fuertes la propia fuera de empuje de la vela sumado al peso corporal hace que vayas en suspensión moviéndote a gran velocidad por encima de la superficie del agua.
Ya mas tarde y relajado solo me quedaba disfrutar de un hermoso día de playa, aunque no soy de mucho tumbarme a tomar el sol la verdad prefiero estar activo haciendo algunas cosas, tomar imágenes, pasear o moverme hacia zonas de la arena complicadas para el acceso en algunas playas aun en estado semi salvaje , las pocas, que hay aun en esta maravillosa zona de la cornisa Atlántica del norte de España, Galicia. Un saludo amigos.

---
| | |
| --- | --- |
| Categoría | Phototalent |
| Ajustes | ISO-100 f/8 1/100s |
| Cámara | Nikon D7100 - Olympus E410 y Kodak Z |
| Lente | Nikkor or Olympus |
| Localización | Spain |
---

---


Image ©oscarps. All Rights Reserved.
Original content by @oscarps
---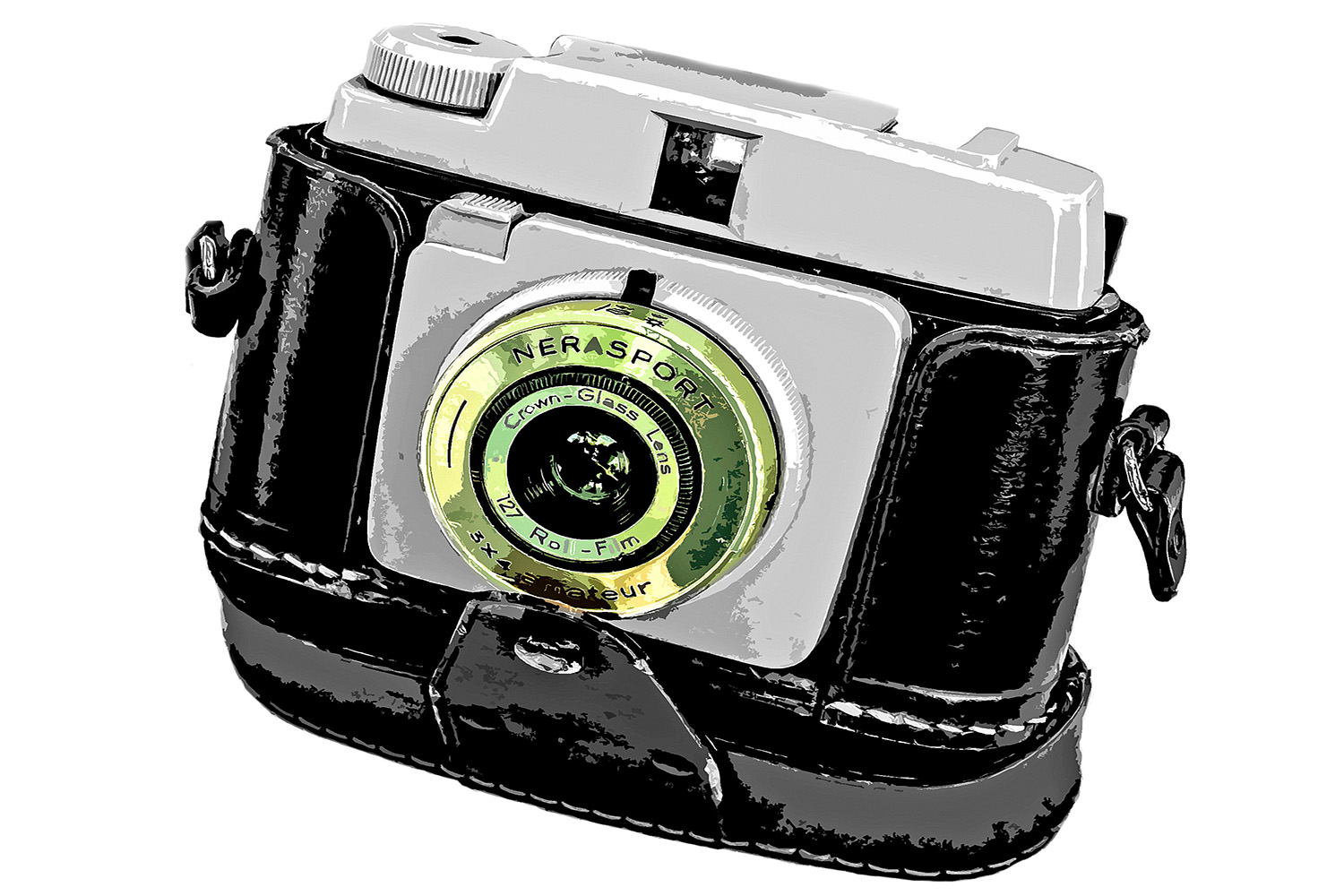 Photographic works made in RAW format.
Images edited and converted to JPG format with Photoshop CC by @oscarps
---
---