Las chicas del Barca aplastan al Madrid // The Barca girls crush Madrid[ES-EN]

Fuente

El FC Barcelona Femenil igualó la actuación de su homólogo varonil y aplastó al Real Madrid femenino en el Clásico de mujeres en este caso en Champions League y el lugar que albergó este partidazo fue en el Camp Nou con 91 553 aficionados.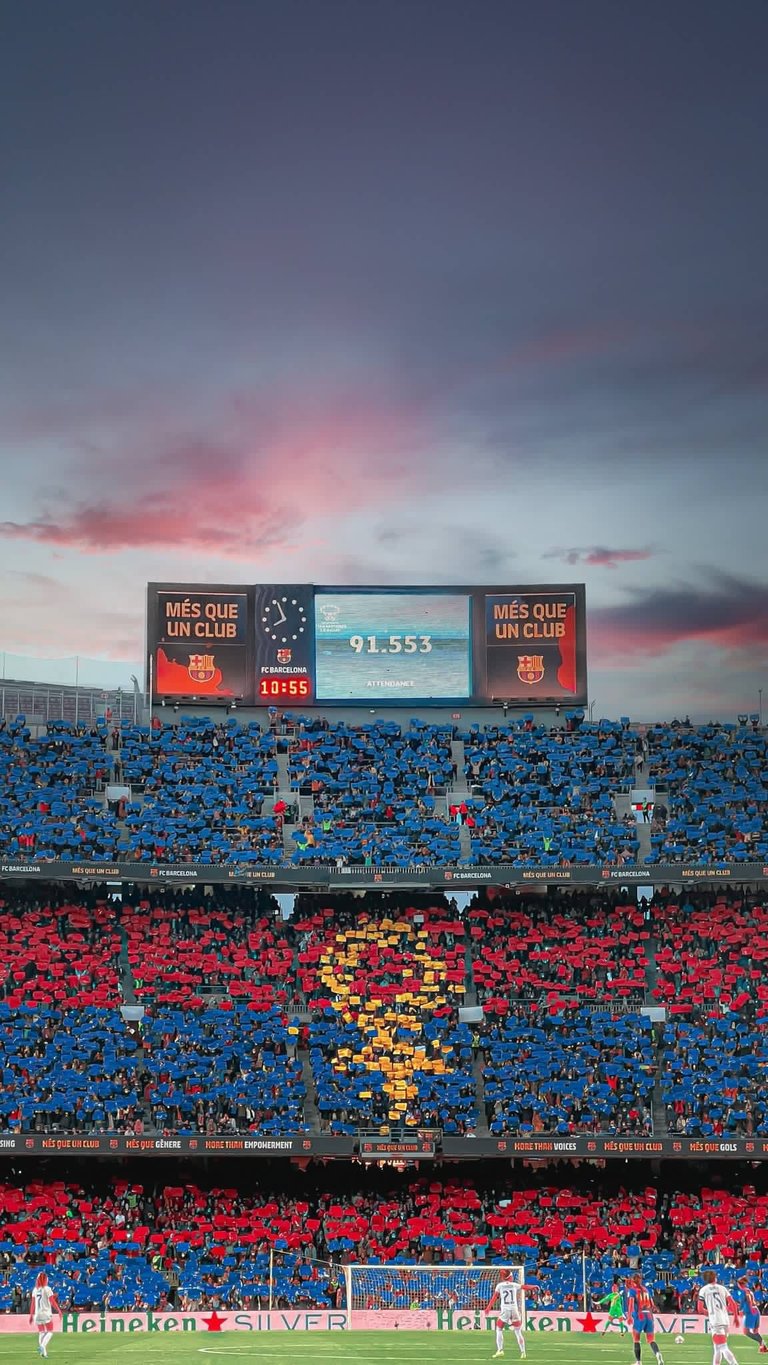 Se enfrentaban dos equipos con el propósito de alcanzar el pase a semifinales de la Champions League. Un partido qué comezón muy emocionante movido y se abrió el marcador con un gol de Mapi León, que adelantó a las azulgranas a penas en el minuto 8, las madridistas estuvieron perturbadas y sin reacción los minutos siguientes, pero 6 minutos después Olga Carmona disparó y el balón pega en el brazo de Paredes y es decretado el penal a favor de las blancas que la misma Carmona transforma en gol.La primera parte siguió con ocasiones para ambos equipos y mostrando un partido muy abierto aunque el Barcelona viene con ventaja de 3-1 en la ida jugada en Madrid.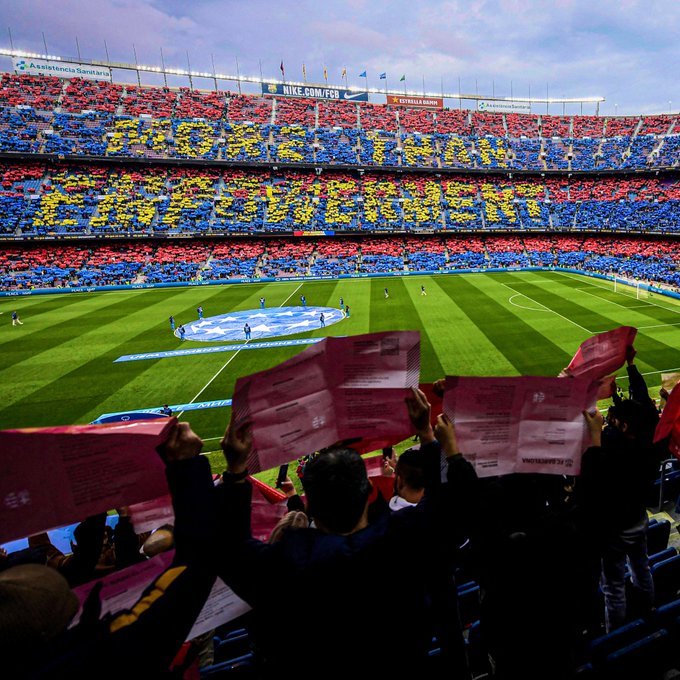 La segunda parte arrancó con un ambiente fantástico y la ovación a las chicas y su empoderamiento era constante en el Camp Nou con la ventaja global para las locales a pesar del empate momentáneo en el partido. El espectáculo se mantenía y rápidamente cuando corría el minuto 48 marcaba Zornoza para el Madrid y daba ventaja además esperanzas a las blancas al acercarse en el marcador global.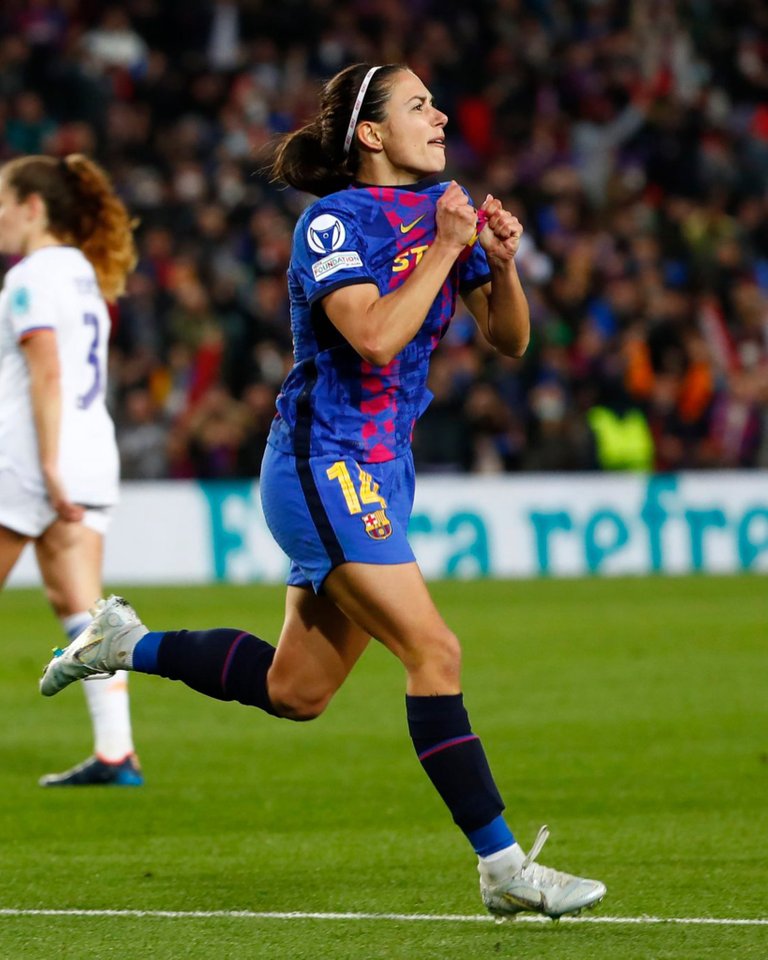 Pero las blaugranas no hicieron esperar a la afición por otra anotación y Aitana ponía el empate en el marcador al 53 y daba tranquilidad al Barca y mayor seguridad para obtener el pase a semis de Champions. El Barcelona de crecía y apenas 3 minutos después en el 55 daban vuelta al marcador con golazo de Pina que se coló en la escuadra y Misa la arquera merengue no alcanzó el balón.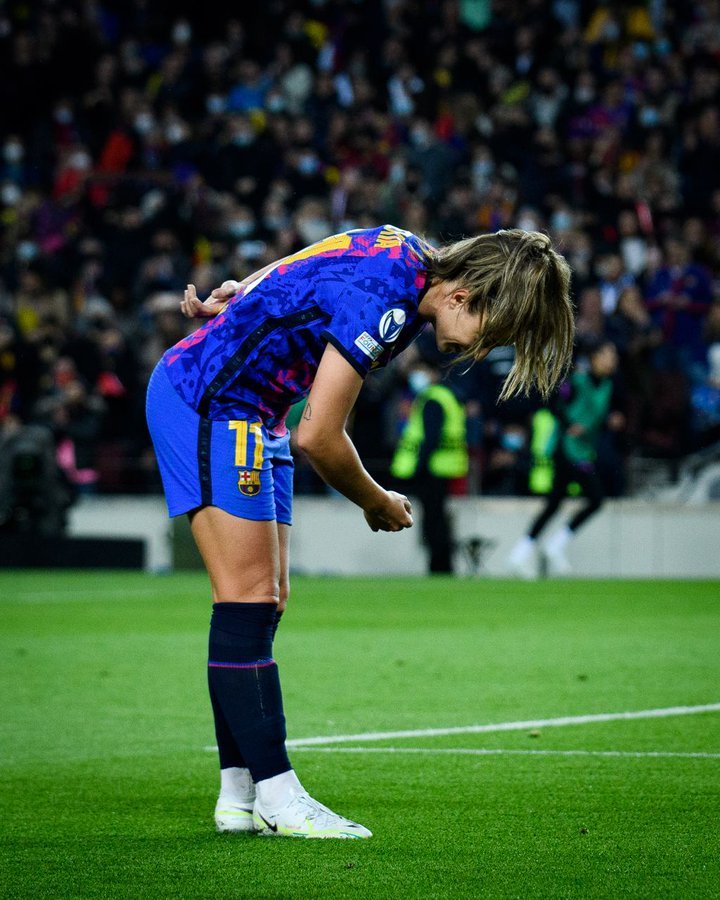 El Madrid no se decae e intenta seguir en el partido con buen posesión pero las de Barcelona se mantienen fuertes en defensa y respondieron con golazo de la mejor del Mundo Alexia, y ponía un 4-2 en el marcador. El Barca pisa el acelerador y en rumba el pase a semis pues llegó otro gol al marcador cuando Graham coló el balón entre las redes blancas.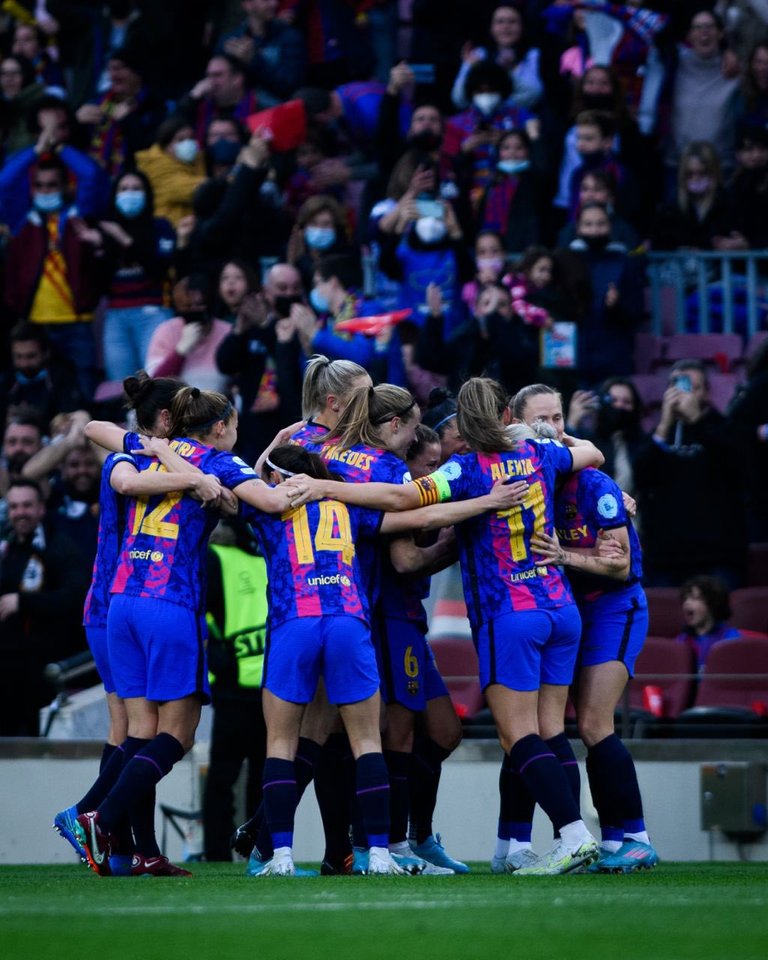 El juego siguió su rumbo lleno de emociones y oportunidades pero el marcador no se movió, el FC Barcelona selló su pase a Semifinales cómodamente con manito de goles después de estar debajo en el marcador por un momento en el partido, victoria histórica de del Barca que es sin duda una bestia de equipo y está haciendo historia de eso de hay duda, toman rumbo a repetir el título de la UEFA Champions League.
Quiero destacar además de la victoria de Barca, la gran presencia de aficionados en el estadio, una concurrencia que fue récord mundial para un juego de fútbol femenino en el Mundo, Aplausos a estas grandes jugadoras y es una grandiosa victoria para el fútbol femenino que fue quien ganó hoy.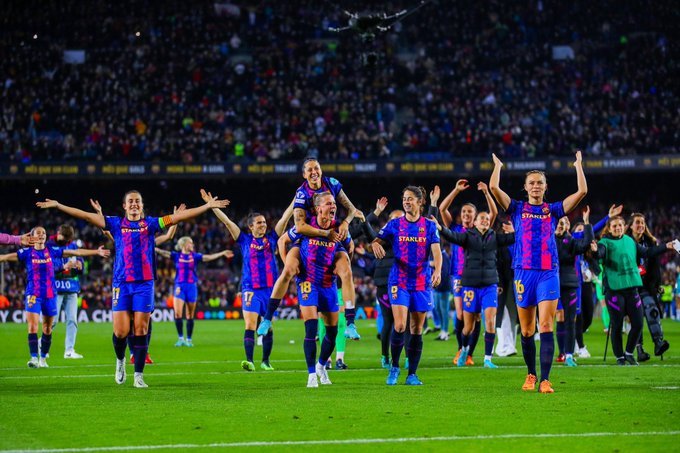 English version

Source

FC Barcelona Femenil matched the performance of her male counterpart and crushed the female Real Madrid in the Women's classic in this case in the Champions League and the place that hosted this great match was at the Camp Nou with 91,553 fans.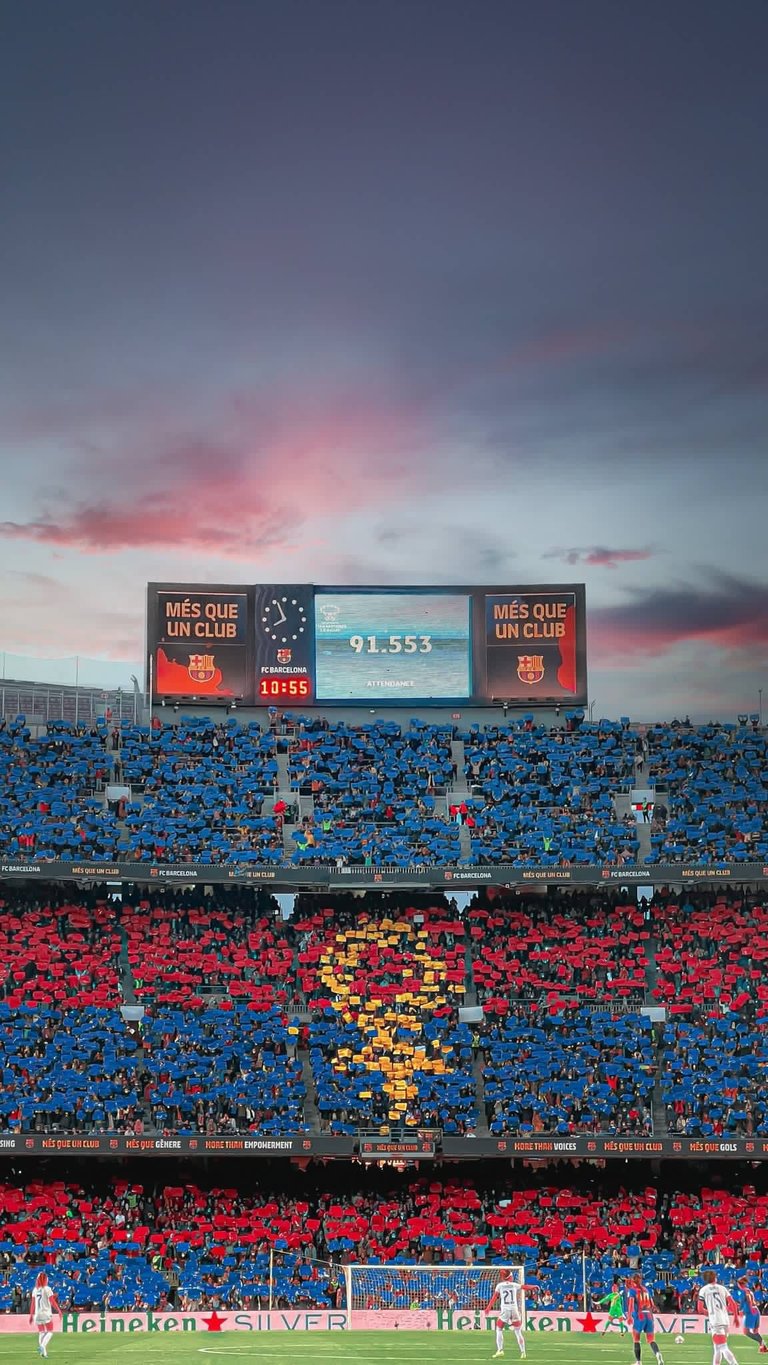 Two teams faced each other with the purpose of reaching the semifinals of the Champions League. A game that was very exciting and moved and the scoring was opened with a goal by Mapi León, who barely put the azulgranas ahead in the 8th minute, the madridistas were disturbed and without reaction for the following minutes, but 6 minutes later Olga Carmona shot and the ball hits Paredes' arm and the penalty is declared in favor of White, which Carmona herself transforms into a goal. The first half continued with chances for both teams and showing a very open match although Barcelona comes with a 3-1 lead in the first leg played in Madrid.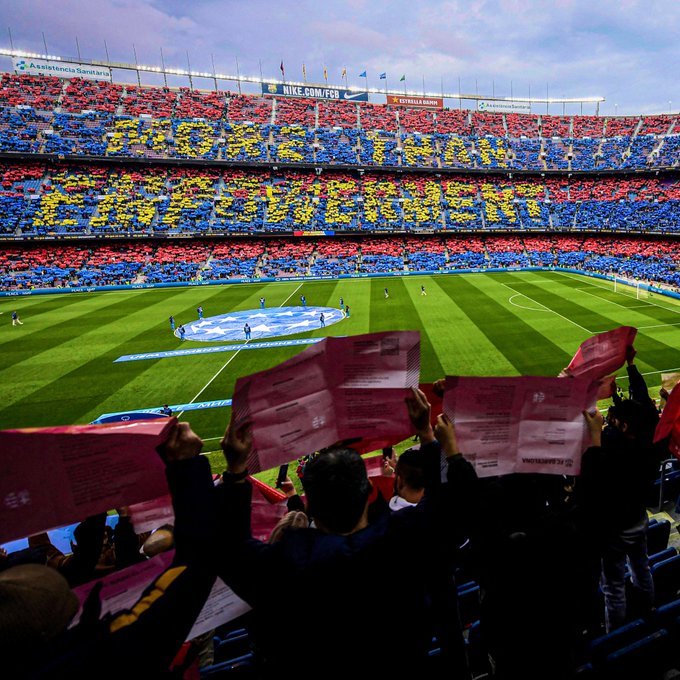 The second half started with a fantastic atmosphere and the applause for the girls and their empowerment was constant at the Camp Nou with the overall advantage for the locals despite the momentary tie in the match. The show continued and quickly when the 48th minute was running, Zornoza scored for Madrid and gave White an advantage as well as hope by approaching on the global scoreboard.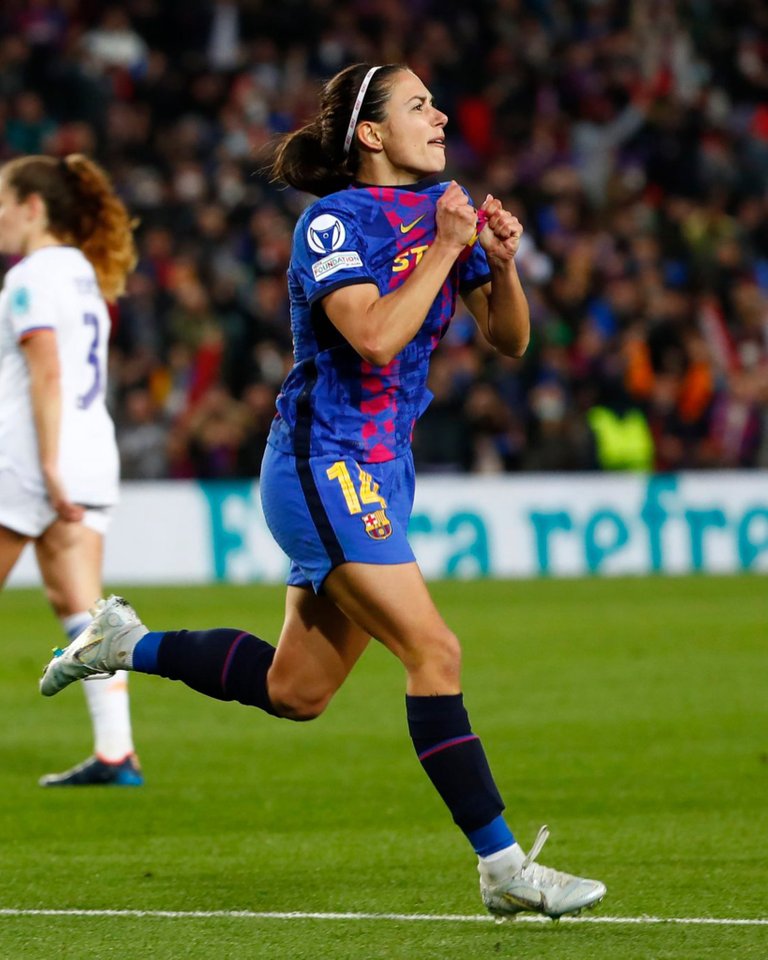 But the Blaugranas did not make the fans wait for another entry and Aitana put the tie on the scoreboard at 53 and gave Barca peace of mind and greater security to obtain a pass to the Champions League semi-finals. Barcelona grew and just 3 minutes later in minute 55 they turned the score around with a great goal from Pina that slipped into the top corner and Misa the merengue goalkeeper did not reach the ball.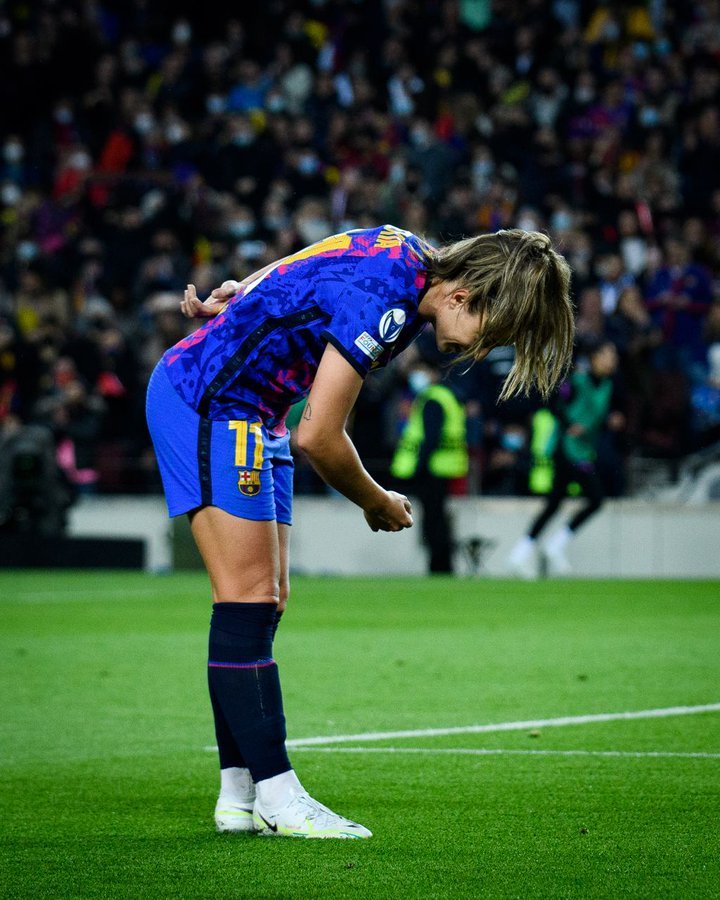 Madrid did not let up and tried to continue in the game with good possession but Barcelona's team remained strong in defense and responded with a goal from the best in the world Alexia, and put a 4-2 on the scoreboard. Barca stepped on the accelerator and the pass to the semis was on the way, as another goal came on the scoreboard when Graham slipped the ball between the white nets.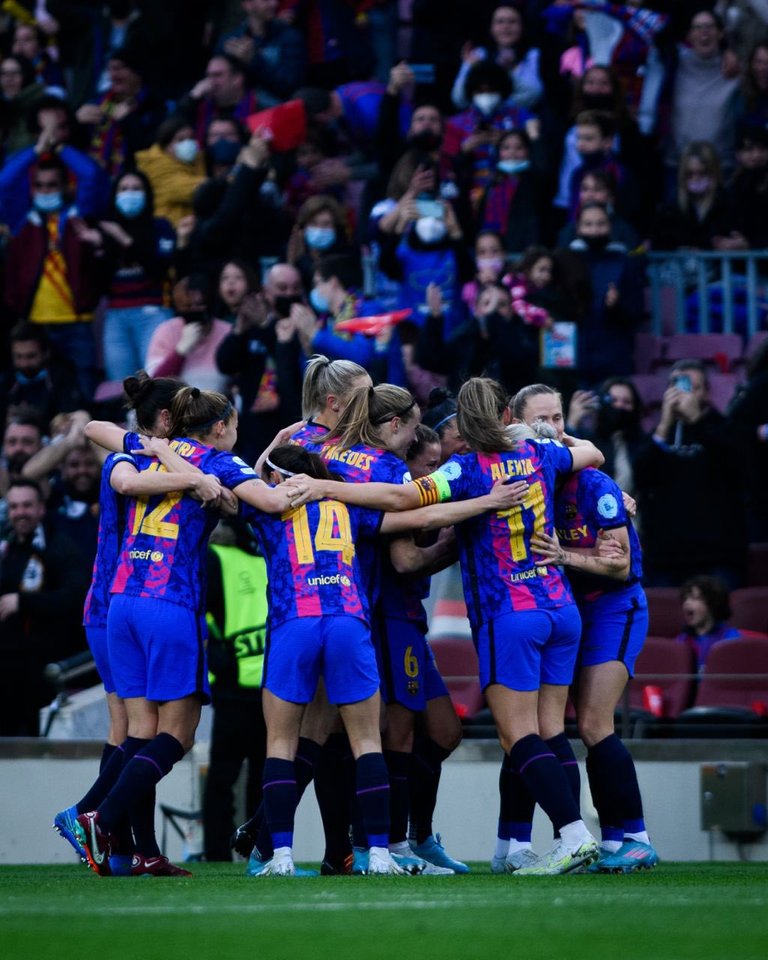 The game continued its course full of emotions and opportunities but the score did not move, FC Barcelona sealed its pass to the Semifinals comfortably with a handful of goals after being down on the scoreboard for a moment in the game, a historic victory for del Barca that It is without a doubt a beast of a team and it is making history of that, there is no doubt, they are heading to repeat the UEFA Champions League title.
In addition to Barca's victory, I want to highlight the great presence of fans in the stadium, a turnout that was a world record for a women's football game in the world. Applause to these great players and it is a great victory for women's football that was who won today.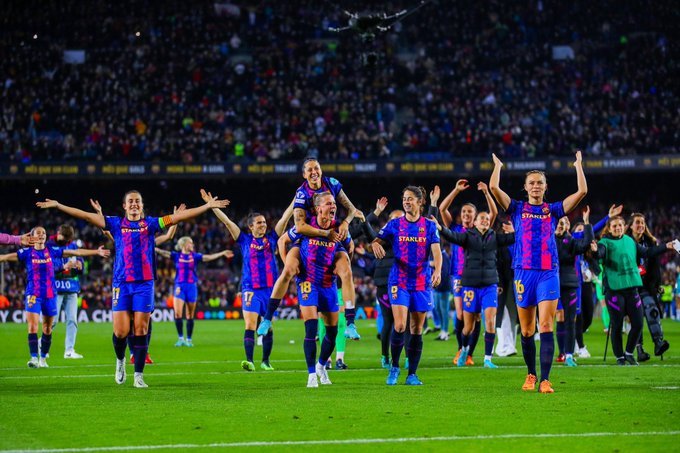 Ayuda para Traducción en Traductor Google |

Sígueme y contacto:
Twitter • Instagram •
Facebook

• Osmany Jesús Dueñas Jiménez •

Help Translation in Google Translate |
Follow me and contact:
Twitter • Instagram •
Facebook •
• Osmany Jesús Duenas Jiménez •


---
---