[ESP-ENG] Cardenales sera campeon//Cardinals will be champion.
Amigas y amigos, es como siempre un infinito placer poder compartir con ustedes a través de esta comunidad, dando las gracias por su apoyo en mis publicaciones recientes, en las cuales me he enfocado en analizar las posibilidades de los ocho equipos de la liga venezolana de béisbol profesional (LVBP) de estar en el round robin, y ya para cerrar este ciclo, toca el turno a los Cardenales de Lara que en su historia tiene 6 trofeos de campeones, ha estado en las últimas 5 finales ganando dos torneos en la 2018-2019 y 2019 2020 espero les guste y puedan ayudarme con sus comentarios, sugerencias y votos.
Friends, it is as always an infinite pleasure to share with you through this community, thanking you for your support in my recent publications, in which I have focused on analyzing the chances of the eight teams of the Venezuelan professional baseball league (LVBP) to be in the round robin, and now to close this cycle, it's the turn of the Cardenales de Lara that in its history has 6 championship trophies, has been in the last 5 finals winning two tournaments in the 2018-2019 and 2019 2020 I hope you like it and can help me with your comments, suggestions and votes.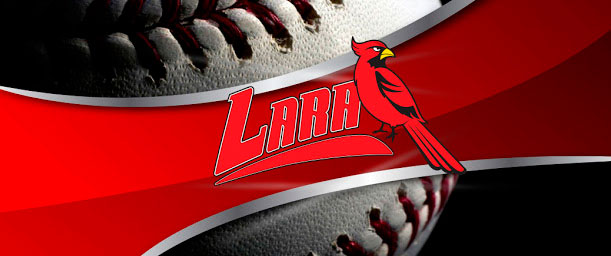 Fuente
---
Tener como manager del conjunto, al coach de banca de los Yankees de Nueva York, es un privilegio para cualquier equipo del Caribe y Cardenales de Lara goza de ese privilegio; al contar con un dirigente probado en el nivel más alto, Carlos Mendoza se convierte en el tercer dirigente en asumir el mando en los últimos años después de los logros de Jose Moreno en 2019 y Luis Ugueto en 2020 quienes ganaron el torneo, no es fácil estar en 5 finales continuas, ganar dos y apostar por más, eso es lo que ha hecho la gerencia de los pájaros rojos al elegir a Mendoza como su mandamás y este tiene de ayudantes a otras figuras disciplinadas y con experiencia como; Ramón Borrego coach de tercera base, Gerardo Casadiego instructor de pitcheo, Nelson Prada asistente de banco, Tomas Perez entrenador de la primera almohadilla, Selwyn Langaigne coach de bateo, Yonathan Sivira asistente de bateo, Oswald Peraza coach de bullpen y César Iztúris será el coach de control de calidad con este grupo de técnicos los crepusculares buscaran el titulo esta campaña.
Having the bench coach of the New York Yankees as manager of the team is a privilege for any team in the Caribbean and Cardenales de Lara enjoys that privilege; by having a proven manager at the highest level, Carlos Mendoza becomes the third manager to take command in recent years after the achievements of Jose Moreno in 2019 and Luis Ugueto in 2020 who won the tournament, it is not easy to be in 5 continuous finals, win two and bet on more, that is what the management of the red birds has done by choosing Mendoza as their commander and this has as assistants other disciplined and experienced figures such as; Ramon Borrego third base coach, Gerardo Casadiego pitching instructor, Nelson Prada bench assistant, Tomas Perez first pad coach, Selwyn Langaigne batting coach, Yonathan Sivira batting assistant, Oswald Peraza bullpen coach and Cesar Izturis will be the quality control coach with this group of technicians the Crepusculares will seek the title this season.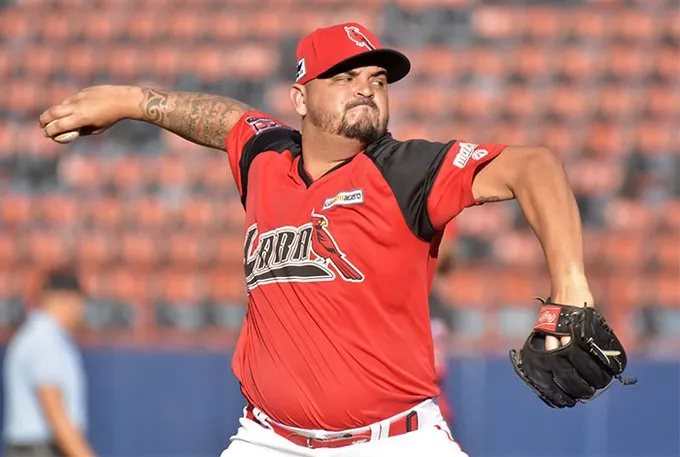 Fuente
---
Durante el receso de la temporada invernal, la gerencia crepuscular se movió muy bien en el mercado y logró la contratación de lanzadores con buenos números en distintas ligas del mundo, para reforzar el trabajo que el año pasado hicieron los pitcher de Cardenales, que fueron el equipo con la mejor efectividad colectiva en todo el torneo con 3,45.
Entre los brazos contratados resaltan peloteros que aún no han hecho su estreno en la liga como el lanzador derecho Pedro García, pertenece a los Rojos de Cincinnati, en ligas menores como abridor puso registro de nueve ganados y cinco perdidos (9-5) salvo un juego, propinó 75 ponches en 60.4 entradas de labor, es un brazo joven y sano; el conjunto larense recibió al pitcher Luis Madero quien pertenecía a los Navegantes del Magallanes pero nunca había actuado, es joven lanzador derecho cuenta con 24 años de edad, se estrenó este año en grandes ligas, en las menores dejó registro de 6-2 en doce juegos trabajo 7 como abridor, se espera que este desde el primer dia con el conjunto crepuscular, los otros dos brazos son el zurdo Yofrec Díaz quien se desempeña en el béisbol japonés, cuenta con una poderosa recta que ronda las 95-97 millas es uno de los mejores prospectos que tiene su organización y su desempeño más que todo será en labores de relevo, y el otro es Cruz Noriega quien milita en la sucursal clase A de los Kansas City Royals tiene una potente recta que puede combinar con envíos quebrados, es un abridor y ponchador nato.
La mayoría de estas nuevas adquisiciones se estarían integrando al club en noviembre, para reforzar las labores que pudieran tener los abridores como Williams Pérez quien debería ser fijo en la rotación de abridores, Raúl Rivero de quien se espera una gran campaña, Nestor Molina que el año pasado ganó dos encuentros dejó una buena efectividad y metió 18 ponches, Luis lugo zurdo quien está llamado a ser unos de los abridores después de un año de ausencia, a este grupo hay que sumarle otros nombres importantes dentro del club que se irán incorporando y poniendo a las órdenes del manager Carlos Mendoza, casos como el de Alejandro Requena que puede ser también relevista y el año pasado abrió en tres ocasiones y ganó un encuentro, Jackson Stephens es otro de los importados que pudiera darle profundidad al cuerpo de lanzadores, es un pitcher polifacético que ha jugado en MLB y puede ser utilizado como abridor, relevista y como cerrador.
During the recess of the winter season, the Crepuscular management moved very well in the market and managed to hire pitchers with good numbers in different leagues of the world, to reinforce the work done last year by the Cardinals pitchers, who were the team with the best collective effectiveness throughout the tournament with 3.45.
Among the contracted arms are players who have not yet made their league debut, such as right-handed pitcher Pedro García, who belongs to the Cincinnati Reds. In the minor leagues as a starter he posted a record of nine wins and five losses (9-5) except for one game, and struck out 75 times in 60. He is a young and healthy arm; The Lara team received pitcher Luis Madero who belonged to the Navegantes del Magallanes but had never pitched, he is a young right-handed pitcher, he is 24 years old, he made his debut this year in the big leagues, in the minors he registered 6-2 in twelve games, 7 as a starter, he is expected to be with the Crepuscular team from the first day of the season, The other two arms are the left-handed Yofrec Diaz who plays in Japanese baseball, has a powerful line that is around 95-97 miles and is one of the best prospects that his organization has and his performance will be mostly in relief work, and the other is Cruz Noriega who plays in the Class A branch of the Kansas City Royals has a powerful line that can be combined with broken pitches, he is a born starter and strikeout man.
Most of these new acquisitions would be joining the club in November, to reinforce the work of the starters such as Williams Perez who should be fixed in the starting rotation, Raul Rivero who is expected to have a great season, Nestor Molina who last year won two games and left 18 strikeouts, left-handed Luis Lugo who is called to be one of the starters after a year of absence, to this group we must add other important names within the club that will be incorporated and put under the orders of manager Carlos Mendoza, cases such as Alejandro Requena who can also be a reliever and last year opened three times and won a game, Jackson Stephens is another imported that could give depth to the pitching staff, is a versatile pitcher who has played in MLB and can be used as a starter, reliever and as a closer.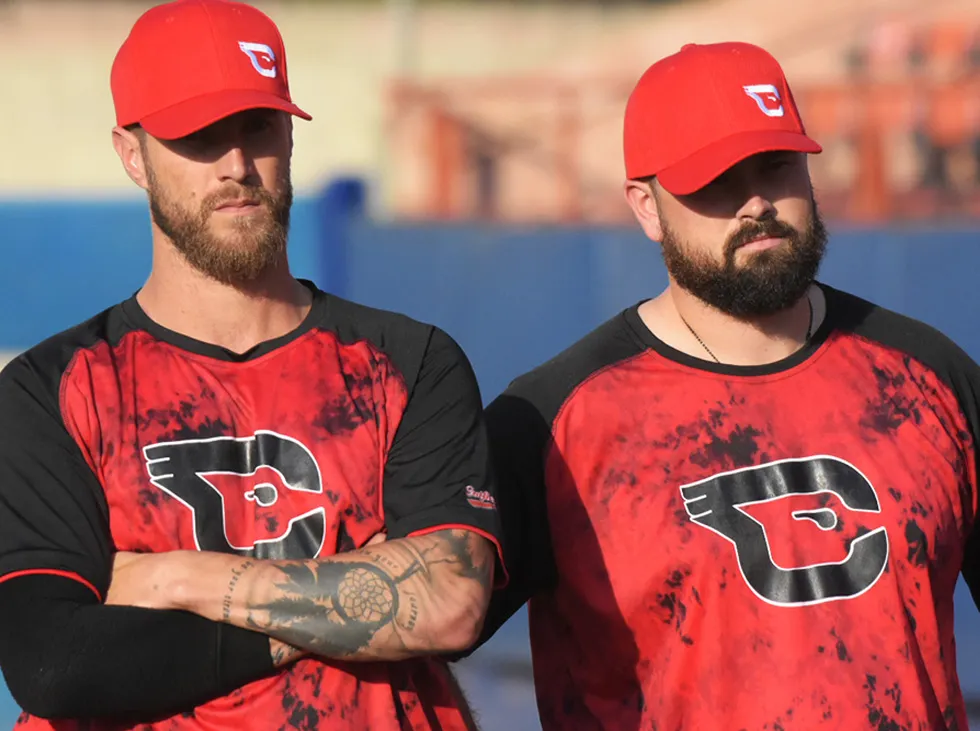 Fuente
---
El cuerpo de relevistas también luce sólido por parte Cardenales de Lara, quienes contarán esta campaña con Shane Greene quien se perfila como su cerrador, el estadounidense salvó 32 juegos en 2018 con Detroit y 23 más en 2019, cuenta con ocho años de experiencia en la gran carpa y posee una recta que hace estragos en los bateadores, Argenis Angulo otro brazo que se perfila para el relevo de cierre, y proteger ventajas en los últimos innings está llamado a ser el setups del equipo, el resto del bullpen lo conforman lanzadores de la calidad del experimentado, Jean Machí con 19 años en la liga y casi 40 años de edad, jugador que se crece en los momentos apremiantes, Luis Chirino otro brazo experimentado que va a su decimotercera temporada, es un relevista que puede tirar tres buenas entradas y posee buenos lanzamientos en su repertorio, el resto de los relevistas son bastante jóvenes como Fabian Gomez zurdo de 23 años, Luis Carrasco de (19), Brayan Perez (21), Hector Rodriguez (23), algunos ya han mostrado que pueden hacer un trabajo eficiente, pero el club espera mucho también de relevistas con un poco más de experiencia como Yapson gomez, Elvis Escobar y Vicente Campos, con estos lanzadores tanto abridores como relevistas el pitcheo de los pájaros rojo luce como el más completo entre todos los equipos y si logran concentrarse y hacer el trabajo serán intraficable.
The relief corps also looks solid by Cardenales de Lara, who will count this campaign with Shane Greene who is profiled as their closer, the American saved 32 games in 2018 with Detroit and 23 more in 2019, he has eight years of experience in the big top and has a straight that wreaks havoc on hitters, Argenis Angulo another arm that is profiled for the closing reliever, and protect advantages in the last innings is called to be the setups of the team, the rest of the bullpen is made up of pitchers of the quality of the experienced, Jean Machí with 19 years in the league and almost 40 years of age, player who grows in the pressing moments, Luis Chirino, another experienced arm going into his thirteenth season, is a reliever who can throw three good innings and has good pitches in his repertoire, the rest of the relievers are quite young like Fabian Gomez (23 years old), Luis Carrasco (19), Brayan Perez (21), Hector Rodriguez (23), some have already shown that they can do an efficient job, but the club also expects a lot from relievers with a little more experience like Yapson Gomez, Elvis Escobar and Vicente Campos, with these pitchers both starters and relievers the pitching of the Redbirds looks like the most complete among all the teams and if they can concentrate and do the job they will be unbeatable.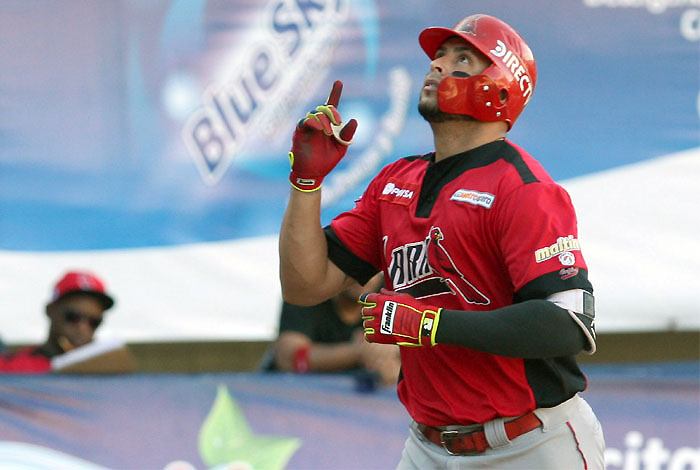 Fuente
---
La batería de este equipo es una de las más temidas, hay que lanzarles con mucho cuidado, en sus filas cuentan con Carlos Rivero que tiene más de 70 jonrones en once temporadas y de seguro estará desde los primeros días con el club, Yordanys Linares cubano que viene por tercera campaña seguida juega en los jardines, batea a la zurda, acumula en dos años .311 de average en 70 encuentros dio 83 hits, 14 dobles, 2 triples, 6 cuadrangulares, 45 impulsadas, 47 anotadas y 14 bases robadas, Gorkys Hernández jardinero de buena defensa y bateo oportuno, Alberto Callaspo un referente tanto por su guante como por su bate será parte de este comando que también tendrá entre sus filas a Osman Marval un primera base de buen promedio que batea a la zurda, Jose Tabata otro buen jardinero que batea muy bien en esta liga, Jecksson Flores, Jermaine Palacios, Pedro Castellanos, Yonathan Mendoza pueden ser oportunos, los larense harán debutar a peloteros que traen como referencia buenos números tanto ofensivos como defensivos, tal es el caso del catcher, Alí Sánchez joven de 24 años de edad que se graduó de grande liga, José Sibrian joven receptor que se perfila como un referente ofensivo y la posible incorporación a lo largo del torneo de los ligamayoristas, William Contreras de los Bravos de Atlanta, Ildemaro Vargas, Juniel Querecuto y el posible debut de Luisangel Acuña Jr. de concretarse todo esto, estaríamos hablando de un nuevo título para este equipo pues me parece que es el club con mayor profundidad en la ofensiva, el pitcheo, la defensa y cuentan con la inspiración de tener como manager al coach de banca del equipo con mayor éxito en MLB Los Yankees de New York Carlos Mendoza.
The battery of this team is one of the most feared, you have to throw them very carefully, in their ranks have Carlos Rivero who has more than 70 home runs in eleven seasons and surely will be from the early days with the club, Yordanys Linares Cuban who comes for the third straight season playing in the gardens, batting left-handed, accumulated in two years . He has a 311 average in 70 games with 83 hits, 14 doubles, 2 triples, 6 homers, 45 RBI, 47 runs scored and 14 stolen bases, Gorkys Hernandez outfielder of good defense and timely batting, Alberto Callaspo a reference both for his glove and his bat will be part of this command that will also have among its ranks Osman Marval a first baseman of good average who bats left-handed, Jose Tabata another good outfielder who bats very well in this league, Jecksson Flores, Jermaine Palacios, Pedro Castellanos, Yonathan Mendoza may be opportune, the Lara team will debut players that bring as a reference good offensive and defensive numbers, such is the case of catcher, Ali Sanchez, a 24 year old young man who graduated from big league, Jose Sibrian, a young catcher who is emerging as an offensive reference and the possible incorporation throughout the tournament of the major league players, William Contreras of the Atlanta Braves, Ildemaro Vargas, Juniel Querecuto and the possible debut of Luisangel Acuña Jr. If all this materializes, we would be talking about a new title for this team because it seems to me that it is the club with more depth in the offense, pitching, defense and they have the inspiration of having as manager the bench coach of the most successful team in MLB, the New York Yankees Carlos Mendoza.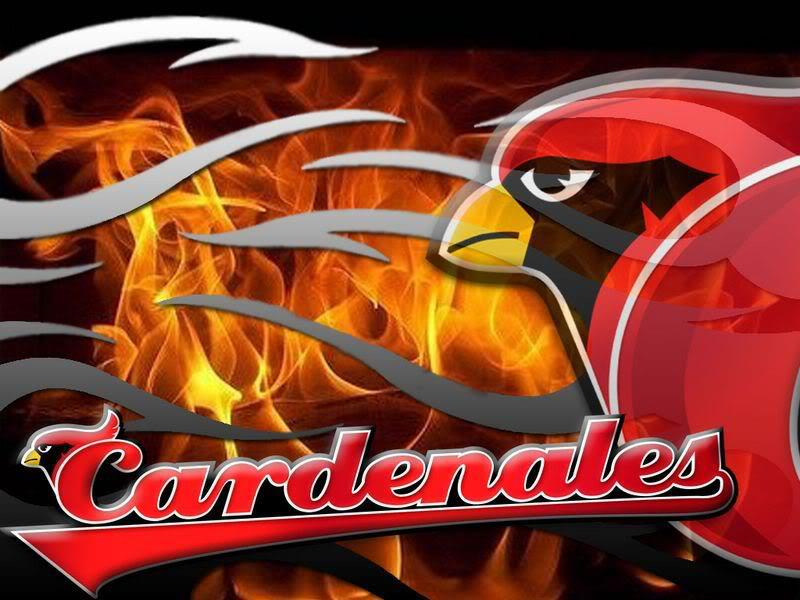 Fuente
---
Este Cardenales me recuerda aquel equipo a finales de los años 90 donde militaba Robert Perez, Giovanny Carrara, Luis Sojo, Miguel Cairo, Alex Delgado entre otros peloteros que ganaron dos campeonatos, era un conjunto entusiasta, unidos, lleno de figuras emblemáticas y así luce el Cardenales de Lara esta temporada, con un grupo de buenos peloteros en una mezcla de juventud y experiencia que se entienden a la perfección, por eso sin miedo a equivocarme yo digo que este va a estar en la final y hasta pudiera ganarla, en segundo lugar pudiera repetir Caribes si logra engranar todas sus piezas, y desde mi perspectiva los tres equipos que quedarían fuera del round robin son; Navegantes del Magallanes, Leones del Caracas, y Aguilas del Zulia mientras que Bravos de Margarita y Tiburones de La Guaira lucen con buenas expectativas por todo el arsenal que tienen para estar en la final, mientras que Tigres de Aragua solo llegará a la semifinal y alli se quedara estancado, con esto finalizo mi análisis con respecto a los ocho equipos de la LVBP, espero les guste y puedan darme sus votos y opiniones, les recuerdo que soy fanático del Magallanes, pero también soy realista saludos, exitos y bendiciones.
This Cardenales reminds me of that team in the late 90's where Robert Perez, Giovanny Carrara, Luis Sojo, Miguel Cairo, Alex Delgado among other players who won two championships, it was an enthusiastic team, united, full of emblematic figures and this is what Cardenales de Lara looks like this season, With a group of good players in a mixture of youth and experience that understand each other perfectly, so without fear of being wrong I say that this is going to be in the final and could even win it, in second place could repeat Caribes if it manages to mesh all its pieces, and from my perspective the three teams that would be out of the round robin are; Navegantes del Magallanes, Leones del Caracas, and Aguilas del Zulia while Bravos de Margarita and Tiburones de La Guaira look with good expectations for all the arsenal they have to be in the final, while Tigres de Aragua will only reach the semifinal and there will be stuck, with this I end my analysis regarding the eight teams of the LVBP, I hope you like it and can give me your votes and opinions, I remind you that I am a fan of Magallanes, but I am also realistic greetings, success and blessings.
---
---