"Desde la Zona Mixta (o no)", Aventuras Futboleras de un Reportero Acreditado [ESP/ENG]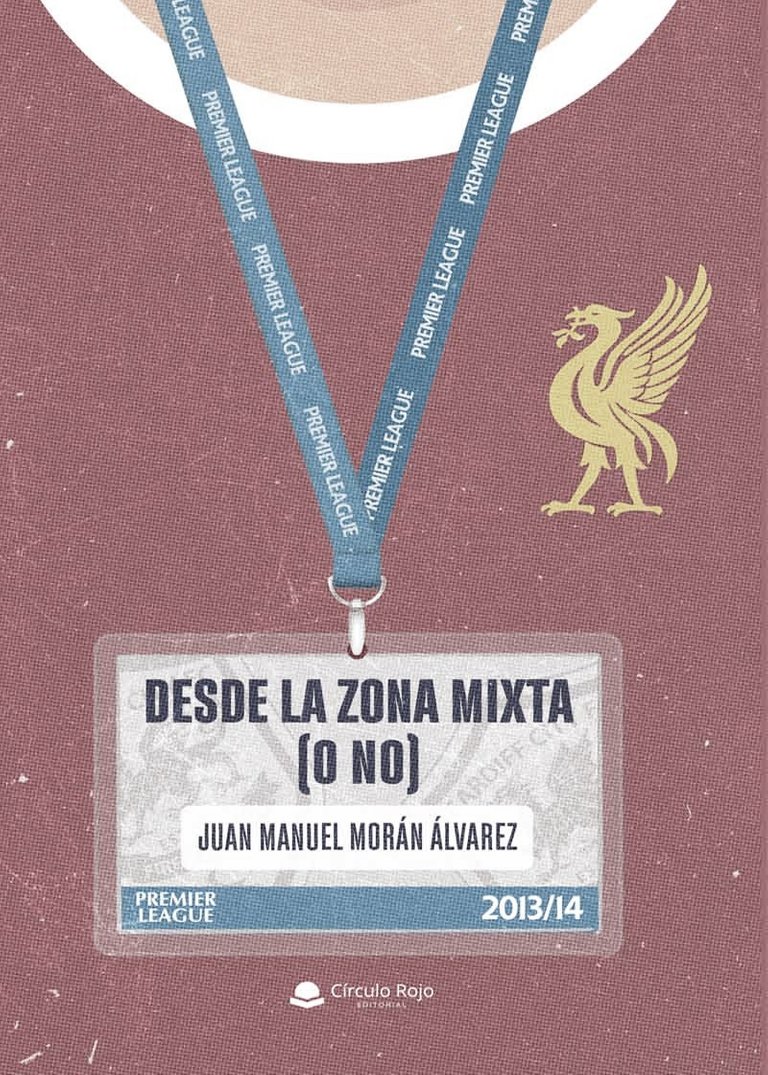 ---
La pelota es redonda y caprichosa, un libro por el contrario es rectangular como la superficie donde suele rodar nuestro amado balón; la vida está llena de paralelismos, y muchos de ellos llegan a ti como un balón inmejorable producto de un rebote fortuito tras un intento de pared que termina por ser un poquito largo. Así llegó "Desde la zona mixta (o no)" a mi vida, como un rebote fortuito tras la pared trazada entre Juan -el autor del libro- y mi primo Carlos.
The ball is round and capricious, a book on the other hand is rectangular like the surface where our beloved football usually rolls; life is full of similarities, and many of them come to you as an unbeatable ball, one of those that remain dead inside the area as a product of a fortuitous rebound after the attempted one-two that ends up being just a little bit long. That's how "Desde la zona mixta (o no)" came into my life, as a fortuitous rebound after the attempted one-two between Juan -the author of the book- and my cousin Carlos.
En la contraportada se lee la dedicatoria: "Para mi querido amigo Andújar, con cariño y afecto, y la incógnita de saber porque le puede interesar esta intrascendente obra – Juan". Andújar -no el destinatario de la dedicatoria, sino este humilde servidor- cogería el libro como quien coge un remate de volea, no sabía lo que me deparaba; en todo remate de volea hay dos opciones, o la empalas como Zizou en Hampden Park o la mandas al graderío. Mi volea personal con "Desde la zona mixta (o no)" ha sido un gol por toda la escuadra.
On the back cover we read the dedication: "To my dear friend Andújar, with care and affection, wondering why he might be interested in this inconsequential work - Juan". Andújar - not the recipient of the dedication, but this humble servant - would take the book like someone who takes a volley, not knowing what was in store for me; in every volley there are two options, either you hit it like Zizou at Hampden Park or you send it into the stands. My personal volley with " Desde la zona mixta (o no)" was a goal in the top corner.
Y los paralelismos empezaron a caer uno tras otro, como balones llovidos al área en busca del gol que abra la lata en un Liverpool vs Charlton Athletic de la FA Cup; con tan solo ver la portada del libro uno puede saltar a la conclusión, sin necesidad de revisar el VAR -que para la temporada 2013-14, marco temporal del desarrollo de este libro, no había visto la luz-, de que Juan amen de su trabajo periodístico, es un hincha de esos que nunca caminan solos, un incondicional del Liverpool; hecho que se constata pronto al comenzar con la lectura.
And the details began to fall one after the other, like balls rained into the box in search of the opening goal in a Liverpool vs Charlton Athletic game in the FA Cup; just by looking at the cover of the book one can jump to the conclusion, without needing to check the VAR - which for the 2013-14 season, the time frame of the development of this book, had not seen the light of day- that Juan, in addition to his journalistic work, is a fan of those who never walk alone, an unconditional Liverpool supporter; a fact that is soon evident when you start reading the book.
Llevo años ejerciendo de pseudo periodista (agrego el pseudo porque no me atrevo a robar el titulo de algo para lo que no he estudiado) con la misma pasión con la que celebro un gol por el simple hecho del gol mismo. Columnas, análisis y guiones que versan sobre futbol me han acompañado ya por mucho tiempo y siempre he soñado con hacer lo que Juan: ser un ente acreditado en un Estadio, estuve cerca de ello en la etapa en que colaboré con VAVEL España -aunque sin goce de sueldo alguno- pero las mil y una restricciones de esta pandémica época me lo impidieron.
I have been working for years as a pseudo-journalist (I add the "pseudo" because I dare not steal the title of something for which I have not studied) with the same passion with which I celebrate a goal for the simple fact of the goal itself. Columns, analyses and scripts about football have been with me for a long time and I have always dreamed of doing what Juan did: being an accredited entity in a stadium. I was close to it when I collaborated with VAVEL Spain -although without any salary- but the thousand and one restrictions of this pandemic era prevented me from doing so.
---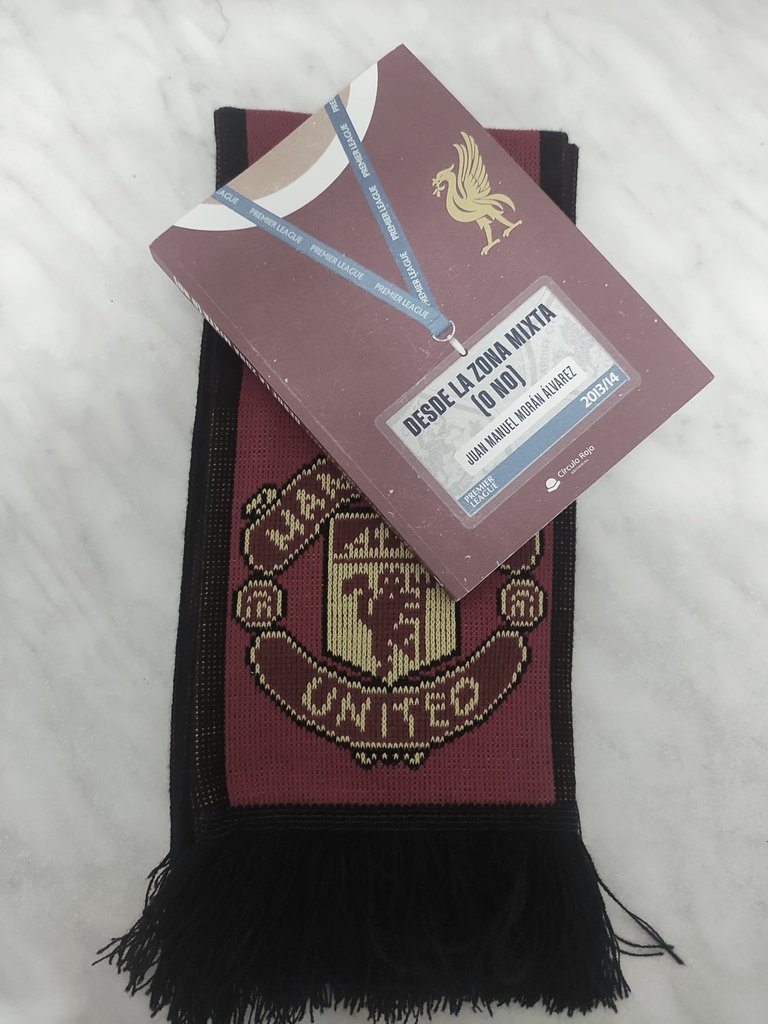 "Herejías de la pasión futbolera y las buenas lecturas"
"The Heresies of football passion and good readings"
---
Juan, en cada uno de los capítulos de su libro en el que hace gala de una humildad casi como la de Pepe Mel -que tiene su protagonismo en algún capitulo con su cortísima aventura inglesa- al dejar notas al pie de pagina invitando al lector a "No perder su tiempo con la intrascendencia de sus relatos –que de intrascendentes tienen poco-", regala la oportunidad de vivir, desde su perspectiva, los pormenores y las experiencias que arroja la labor periodística en los Estadios de la Premier League.
Juan, in each of the chapters of his book, in which he displays a humility almost like that of Pepe Mel - who has a starring role in some chapters with his very short English adventure - by leaving footnotes inviting the reader to "not waste time with the inconsequential nature of his stories - which are absolutely not inconsequential", gives the opportunity to experience, from his perspective, the details and experiences of journalistic work in the Premier League stadiums.
Comparto con Juan su amor por el futbol, el disfrute de la labor periodística (la mía un tanto apócrifa) y también el amor por la comida, que es igual o más protagonista que los nombres de Roberto Soldado, David de Gea, Luis Suarez o Gary Medel, en el libro, un reportero acreditado por Onda Cero y un "foodie" donde los haya, que bien podría haber reseñado la comida en las salas de prensa de cada Estadio que pisó.
I share with Juan his love for football, his enjoyment of journalistic work (mine is somewhat apocryphal) and also his love of food, which is equally or more important than the names of Roberto Soldado, David de Gea, Luis Suarez or Gary Medel, in the book, a reporter accredited by Onda Cero and a foodie if ever there was one, who could well have reviewed the food in the press rooms of every stadium he has visited.
Comparto también un extraño cariño por su Liverpool, que es suyo, no mío, así como él deja entrever una pequeña dosis de respeto por mi querido Manchester United para quien estuvo a punto de trabajar por azares del destino y caprichos de la pelota.
I also share a strange affection for his Liverpool, which is his, never mine, just as he has a small amount of respect for my beloved Manchester United for whom he almost worked for by the vagaries of fate and the fates of the ball.
Confesiones aparte, "Desde la zona mixta (o no)" ha representado 90 minutos de aventuras, anécdotas, amistades, acercamientos, y cientos de circunstancias que rodean a la pelota y a las personas como Juan -o como este otro Andújar, no el de la dedicatoria- que viven el fenómeno futbol al grado de que este forme, invariablemente, parte de su personalidad.
Confessions aside, "Desde la zona mixta (o no)" has represented 90 minutes of adventures, anecdotes, friendships, approaches, and hundreds of circumstances surrounding the ball and people like Juan - or like this other Andújar, not the one in the dedication- who live the football phenomenon to the extent that it invariably forms part of their personality.
Contrario a Carlos -el Andújar de la dedicatoria- yo no conozco a Juan Morán, pero tras leer su libro siento como si hubiera tomado un par de cervezas con el mientras dirimíamos opiniones sobre algún Liverpool vs Manchester United. El futbol siempre acerca, las historias alrededor del balón, acercan aún más.
Unlike Carlos -the Andújar of the dedication- I don't know Juan Morán, but after reading his book I feel as if I had had a couple of beers with him while discussing some Liverpool vs Manchester United. Football always brings us closer, stories around the ball do it even more.
---
---
Tras la herejía en mi segunda foto, dejo en este espacio uno de los himnos futboleros por excelencia, el You'll Never Walk Alone a todo pulmón desde Anfield:
After the heresy in my second picture, I leave in this space one of the football anthems par excellence, You'll Never Walk Alone at the top of the Anfield's lungs:
---
---
---