THE LONG-AWAITED TENTH // LA ANSIADA DÉCIMA [ENG/ESP]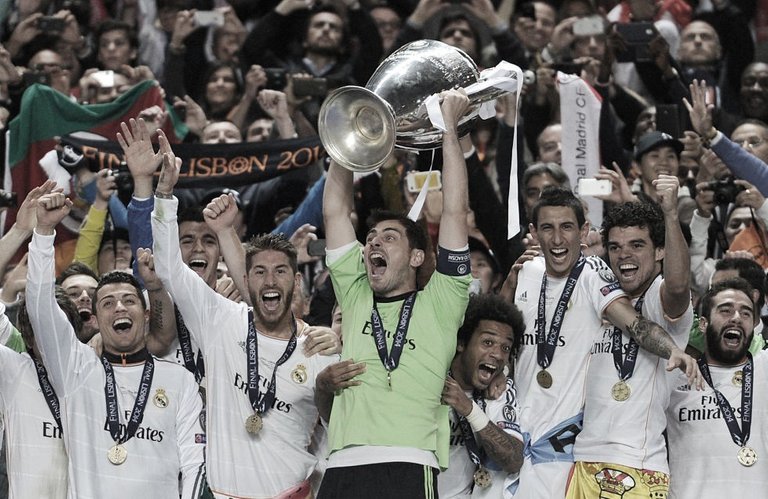 ---
"I've seen Ramos' goal in La Décima many times and it always gives me goosebumps. When we scored it, I knew we would win the Champions League". - Luka Modric, on Sergio Ramos' 93rd-minute goal in the Lisbon final.
"He visto el gol de Ramos en La Décima muchas veces y siempre se me pone la piel de gallina. Cuando lo marcamos supe que ganaríamos la Champions". – Luka Modric, sobre el gol de Sergio Ramos al minuto 93 en la final de Lisboa.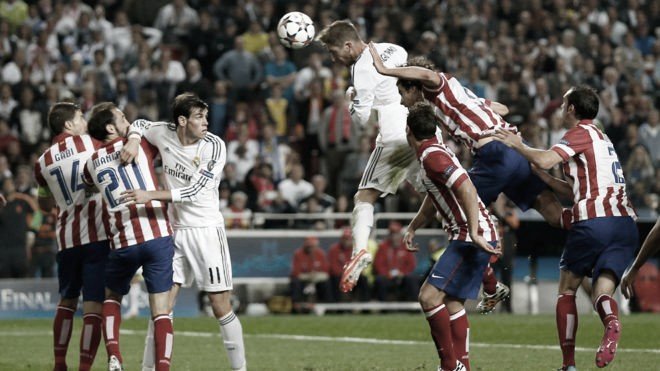 ---
The Estadio Da Luz in Lisbon witnessed a magical night, one of those that have earned Real Madrid the accolade of the best club of the 20th century. After 12 years of long waiting, the UEFA Champions League's most successful team was back in the final after a brilliant season.
El Estadio Da Luz en Lisboa fue testigo de una noche mágica, una de esas que han valido al Real Madrid para ser galardonado el mejor Club del Siglo XX. Tras 12 años de larga espera, el equipo más ganador de la UEFA Champions League volvía a plantarse en una final tras una temporada fulgurante.
12 long years had passed since a white magician stopped time with a dazzling volley in Glasgow that shook the football world; that genius of the ball who gave Real Madrid the glory of the ninth, was on the bench as the assistant to the coach Carlo Ancelotti. At Real Madrid, there is always a special reason to believe!
12 largos años habían pasado desde que un mago blanco detuvo el tiempo en una fulgurante volea en Glasgow que estremeció al mundo del futbol; aquel genio del balón que regalara al Real Madrid la gloria de la novena, se encontraba en el banquillo como asistente del entrenador, Carlo Ancelotti. ¡En el Real Madrid siempre hay motivos especiales para creer!
---
---
In that UEFA Champions League season, 2013-2014, Los Blancos were by far the best team. Real Madrid finished undefeated in the group stage and took out the two finalists from last year's edition; their display against Josep Guardiola's Bayern Munich in the semi-final will live long in the memory.
En aquella temporada de UEFA Champions League, 2013-2014, los blancos fueron el mejor equipo con diferencia. El Real Madrid terminó invicto en la fase de grupos y dio cuenta de los dos finalistas de la edición pasada; para el recuerdo quedará su exhibición ante el Bayern Múnich de Josep Guardiola en la semifinal.
It was the first time in the history of the Champions League that two teams from the same city had clashed in search of the continental title, and Atleti made Real Madrid suffer a lot, not because they were superior in the volume and development of the game, but because they took the lead in the 36th minute and, true to Simeone's philosophy, they were able to resist.
Era la primera ocasión en la historia de la Champions, en que dos equipos de una misma ciudad chocaban en busca del título continental, y el Atleti hizo sufrir de lo lindo al Real Madrid, no por haber sido superior en el volumen y el desarrollo del juego, sino porque al minuto 36 se adelantaron en el marcador y, fieles a la filosofía de Simeone, supieron resistir.
---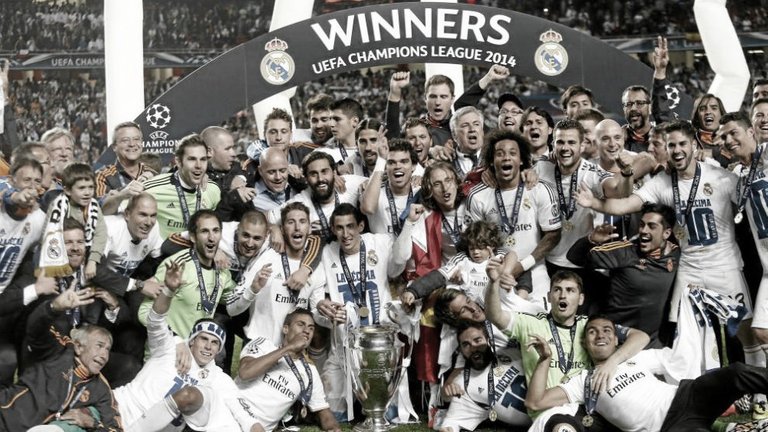 ---
The sensations and the better football belonged to Real Madrid, but Atleti found the door to the lead from a corner that was rebounded in, and Iker Casillas's awful exit provided the opportunity for Diego Godín to put Los Rojiblancos ahead. Atleti went into the break with the lead.
Las sensaciones y el mejor futbol eran del Real Madrid, pero el Atleti encontró la puerta a la ventaja en un córner que fue recentrado, la pésima salida de Iker Casillas brindó la oportunidad para que Diego Godín adelantara a los rojiblancos. El Atleti se fue con la ventaja al Descanso.
The second half was summed up in the tireless search for the equaliser for Real Madrid; the Whites insisted and kept on insisting without being able to achieve their goal, the drama grew as the clock was ticking down and with it the illusion of winning the longed-for tenth European Cup was also dissipating.
El segundo tiempo se resumió en la incansable búsqueda del gol de la igualada para el Real Madrid; los blancos insistían y seguían insistiendo sin poder alcanzar el objetivo, el drama crecía pues el reloj se consumía y con él se disipaba también la ilusión de conquistar la tan ansiada décima Copa de Europa.
---
Hoy se cumplen 8 años de este golazo#LaDecima pic.twitter.com/zfPGvoNz9R

— ®️aulista 🇪🇦 (@Roncerogallego) May 24, 2022
---
But in the 93rd minute, that white magic of UEFA Champions League nights was present, Sergio Ramos stopped the clock with a perfect finish - just as Zidane did with his volley in Glasgow 12 years ago - and made Thibaut Courtois' effort unsuccessful to equalise the score in the last minute, just as Atlético de Madrid were tasting the sweetness of their first Champions League title.
Pero al minuto 93' se hizo presente esa magia blanca de las noches de UEFA Champions League, Sergio Ramos detuvo el tiempo en un remate perfecto -como lo hiciera Zidane con su volea en Glasgow 12 años atrás- e hizo infructuosa la estirada de Thibaut Courtois para empatar el marcador en el último suspiro, cuando el Atlético de Madrid ya saboreaba las mieles de su primer Champions.
After getting the equaliser on the stroke of extra time, everyone - including Atleti - knew what was to come in extra time, a white gale hit the pitch at the Estadio Da Luz and Real Madrid ended up scoring three more goals, Bale on the 110th minute, Marcelo on the 118th minute and Cristiano on the 120th minute. 4-1, an absolutely agonising win with the sweetest of endings for Real Madrid.
Tras haber conseguido el empate sobre la bocina, todo el mundo -incluido el Atleti- sabía lo que vendría en la prórroga, un vendaval blanco azotó la cancha del Estadio Da Luz y el Real Madrid terminó anotando tres goles más, Bale al 110', Marcelo al 118' y Cristiano al 120'. 4-1, una goleada absolutamente sufrida con el más dulce de los finales para el conjunto blanco.
A crucial championship for Madrid, the title that opened the door to a new era of dominance in the European arena. Four UEFA Champions League titles in five years, the three subsequent ones with Zidane as coach; and now, on his return to the white house, Carlo Ancelotti can achieve a new European conquest with his beloved Real Madrid.
Un campeonato capital para el Madrid, el titulo que abrió la puerta a una nueva época de dominio en el feudo europeo. 4 títulos de UEFA Champions League en 5 años, los tres subsecuentes con Zidane como entrenador; y ahora, en su vuelta a la casa blanca, Carlo Ancelotti puede lograr una nueva conquista europea con su amado Real Madrid.
---
The actions of the final at Estadio Da Luz:
Las acciones de la final en el Estadio Da Luz:
✍🏼: Paco Andújar ⚽
---
---