EL CITY SE DESPIDE DE LA CARABAO CUP EN NEWCASTLE [es/en]
---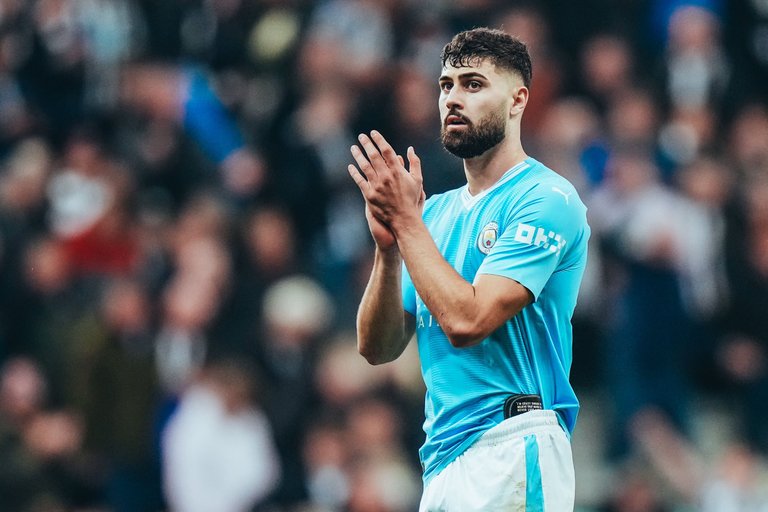 ---
---
Saludos hermanos FullDeportistas | Greetings FullDeportistas
---
El Manchester City ha sufrido otro revés en la Copa de la Liga. Después de ganar el torneo de manera consecutiva entre 2018 y 2021 en cuatro ocasiones, este año se les escapa nuevamente. El equipo del Newcastle, liderado por un gol de Alexander Isak, venció a los ganadores del Triplete con un marcador de 1-0, privándoles de la oportunidad de tener una temporada perfecta.
Manchester City have suffered another setback in the League Cup. After winning the tournament consecutively between 2018 and 2021 on four occasions, this year it eludes them again. The Newcastle team, led by a goal from Alexander Isak, defeated the Treble winners with a score of 1-0, depriving them of the chance to have a perfect season.
---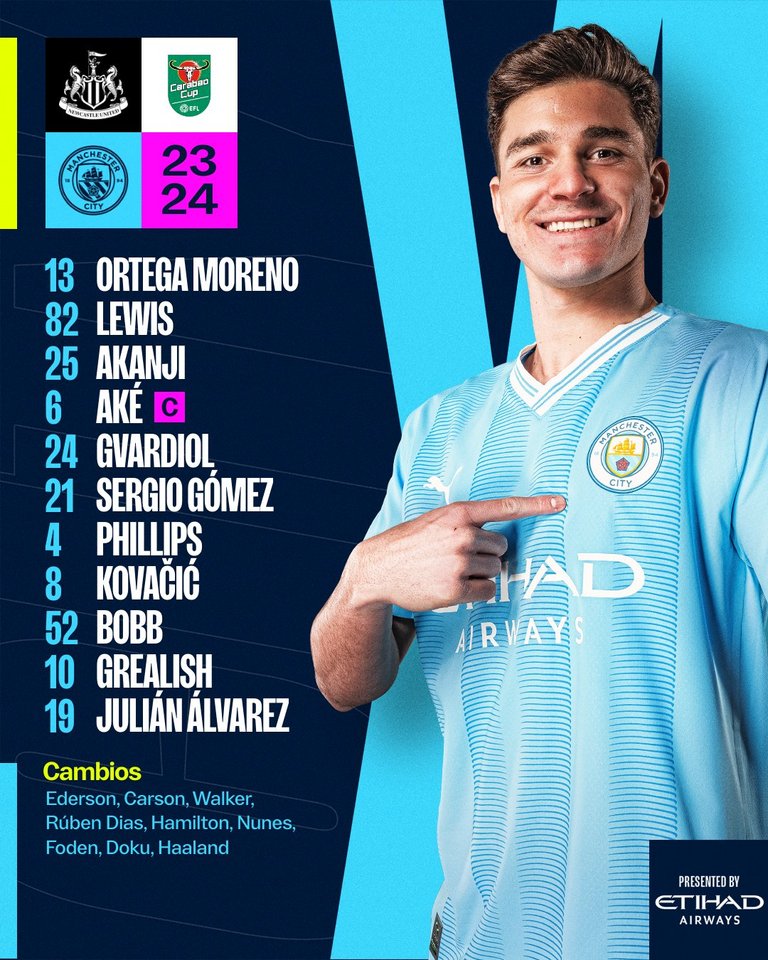 ---
Una vez más, el Manchester City se queda sin lograr el cuarteto doméstico, un honor que ningún equipo en la historia de Inglaterra ha conseguido. Después de su eliminación en los cuartos de final de la temporada pasada ante el Southampton, esta vez los 'citizens' sufrieron una derrota en su primer partido de la competición.
Once again, Manchester City missed out on the domestic quartet, an honor that no team in the history of England has ever achieved. After their elimination in last season's quarterfinals against Southampton, this time the 'citizens' suffered a defeat in their first game of the competition.
---
A pesar de contar con jugadores titulares como Julián Álvarez, Jack Grealish y Josko Gvardiol, el Manchester City no pudo superar al Newcastle en la Copa de la Liga. Sorprendentemente, Erling Haaland no jugó ni un minuto en el partido. El Newcastle, que fue finalista el año pasado, ve en esta competición su mejor oportunidad para poner fin a una sequía de títulos que lleva más de 50 años. Cabe destacar que las 'urracas' nunca han logrado ganar este torneo.
Despite having first-choice players such as Julian Alvarez, Jack Grealish and Josko Gvardiol, Manchester City were unable to overcome Newcastle in the League Cup. Surprisingly, Erling Haaland did not play a minute in the match. Newcastle, who were finalists last year, see this competition as their best chance to end a title drought that has lasted more than 50 years. It is worth noting that the 'Magpies' have never managed to win this tournament.
---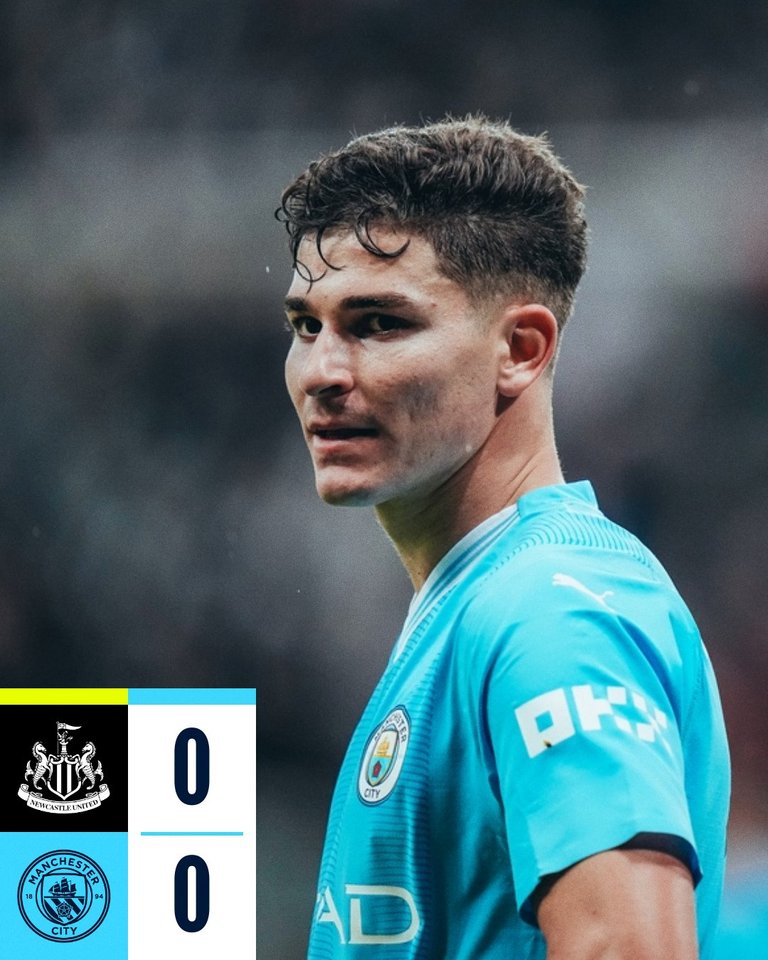 ---
El enfrentamiento no era el más favorable para el equipo de Guardiola, especialmente considerando la cantidad de jugadores lesionados que tienen en su plantilla. Aunque lograron recuperar a Kovacic para este partido, la enfermería sigue estando bastante llena. Fue en este contexto que Alexander Isak, aprovechando un gran desempeño de Joelinton, quien se deshizo de varios jugadores del Manchester City, empujó el balón al segundo palo para marcar el gol y dar la asistencia.
The clash was not the most favorable for Guardiola's team, especially considering the number of injured players they have in their squad. Although they managed to get Kovacic back for this match, the infirmary is still quite full. It was in this context that Alexander Isak, taking advantage of a great performance by Joelinton, who got rid of several Manchester City players, pushed the ball to the far post to score the goal and provide the assist.
---
La intervención de Stefan Ortega fue decisiva en un mano a mano con Isak, evitando que el marcador se moviera en la primera mitad del partido. Fue la única oportunidad clara que tuvieron los locales en el primer tiempo. Sin embargo, fue el propio Isak quien decidió el partido a favor del Newcastle después de los cincuenta minutos de juego. En una jugada complicada, un despeje impreciso de Rico Lewis propició que el sueco anotara en el segundo palo.
Stefan Ortega's intervention was decisive in a one-on-one with Isak, preventing the scoreboard from moving in the first half of the match. It was the only clear chance the home side had in the first half. However, it was Isak himself who decided the game in Newcastle's favor after fifty minutes of play. In a tricky move, an imprecise clearance by Rico Lewis led to the Swede scoring at the far post.
---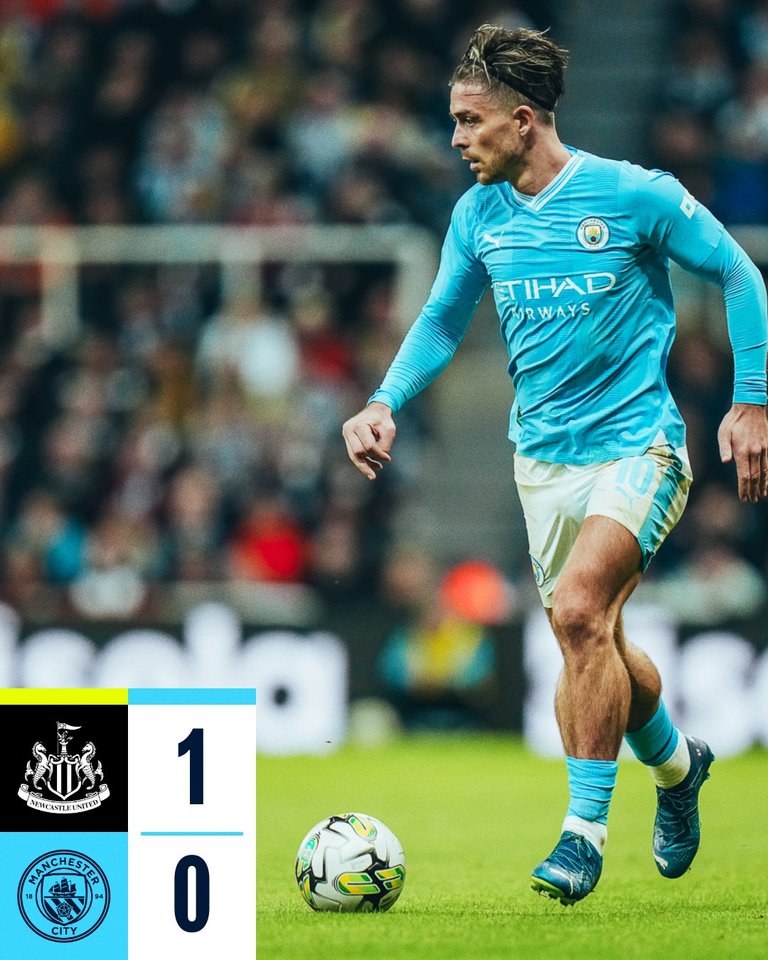 ---
Pep realizó cambios en el banquillo. La entrada de Matheus Nunes y Jérémy Doku aportó frescura al ataque, mostrando una sorprendente habilidad para encarar, desequilibrar y romper las líneas defensivas del equipo rival. A pesar de ello, las mejores oportunidades llegaron desde fuera del área con remates de Grealish, que fueron detenidos por el portero Pope, y de Lewis, que se desvió por muy poco sin dar opción al portero internacional inglés. Phil Foden, quien sustituyó a Julián en los minutos finales del partido, tampoco pudo encontrar el gol. El Manchester City buscó la igualada hasta el último segundo de los siete minutos añadidos, esperando llevar el partido a los penaltis.
Pep made changes on the bench. The introduction of Matheus Nunes and Jérémy Doku brought freshness to the attack, showing a surprising ability to face, unbalance and break the defensive lines of the opposing team. Despite this, the best chances came from outside the box with shots from Grealish, which were saved by goalkeeper Pope, and from Lewis, which went narrowly wide without giving the England international goalkeeper a chance. Phil Foden, who replaced Julian in the final minutes of the game, was also unable to find the net. Manchester City searched for an equalizer until the last second of the seven added minutes, hoping to take the game to penalties.
---
A pesar de los esfuerzos por lograr el empate, que estuvo cerca en un disparo de Rico Lewis en tiempo añadido, el Manchester City se despide del título en St James Park. Ya habían perdido la Community Shield en agosto, por lo que nuevamente no podrán completar una temporada perfecta.
Despite their efforts for an equalizer, which came close in a Rico Lewis shot in stoppage time, Manchester City bowed out of the title at St James Park. They had already lost the Community Shield in August, so again they will not be able to complete a perfect season.
---
---
El Manchester City buscará su séptima victoria consecutiva en la Premier League y su mejor inicio en la historia de la competición el próximo sábado en Wolverhampton. Este partido en el Molineux será seguido por una semana de Champions League, en la que el equipo de Pep Guardiola viajará a Alemania para enfrentarse al Leipzig. A su regreso, les espera un emocionante encuentro contra el Arsenal el domingo 8 de octubre, uno de los partidos destacados de la temporada en la Premier League.
Manchester City will be looking for their seventh consecutive Premier League win and their best start in the history of the competition next Saturday at Wolverhampton. This game at Molineux will be followed by a Champions League week, with Pep Guardiola's side traveling to Germany to face Leipzig. Upon their return, an exciting clash against Arsenal on Sunday, October 8 awaits them, one of the Premier League's standout games of the season.
---
---
---
Apoya este contenido:
Rebloguea el post 🔁
Comparte en las redes sociales #Web2 y gana $POSH 🔗
Comenta para debatir y ayudarme a crecer 💬
---

Traducción del Texto Cortesía Deepl
Banner Elaborado en Canva
---
Mi cuenta en Telegram
Mi cuenta en Twitter
---
Tuve el placer de participar como invitado en el canal @palabras1

No te pierdas la entrevista realizada a este FullDeportista.
---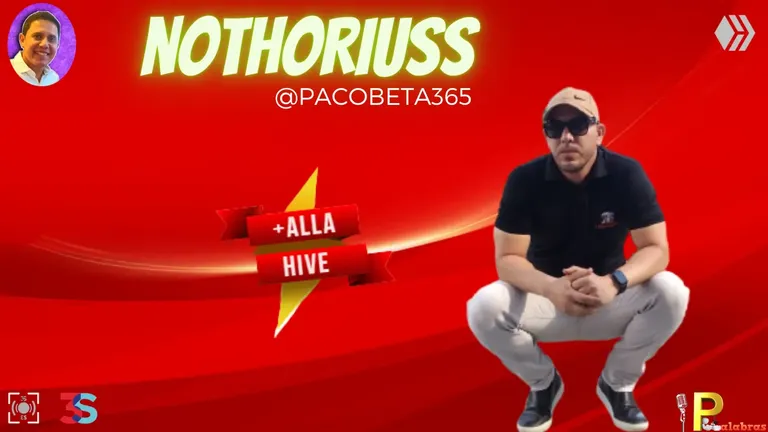 ---
---
---