JULIÁN ÁLVAREZ Y PHIL FODEN BRILLAN FRENTE AL NEW CASTLE UNITED [es/en]
---
El triunfo obtenido por el Manchester City sobre el Newcastle será recordado como uno de esos momentos memorables al final de una temporada, especialmente si el resultado final es el deseado. En un partido sumamente reñido, el City logró imponerse por un ajustado marcador de 1-0, gracias a una jugada magistral de Julián Álvarez durante la primera mitad. Esta genialidad fue determinante para inclinar la balanza a favor del equipo. Con esta victoria, el Manchester City ha comenzado su defensa del título de la Premier League de manera inmejorable, acumulando dos triunfos en dos partidos disputados. Este inicio exitoso demuestra la determinación y calidad del equipo, así como su firme intención de mantenerse en la cima de la competición. Los jugadores han exhibido un nivel de juego excepcional, dejando claro que están dispuestos a luchar con todas sus fuerzas para retener el trofeo.
Manchester City's win over Newcastle will be remembered as one of those memorable moments at the end of a season, especially if the final result is the desired one. In a hard-fought match, City managed to win by a narrow 1-0 scoreline, thanks to a masterful play by Julian Alvarez during the first half. This genius was decisive in tipping the scales in the team's favor. With this victory, Manchester City have made an excellent start to their Premier League title defense, accumulating two wins in two games played. This successful start demonstrates the determination and quality of the team, as well as their firm intention to remain at the top of the competition. The players have displayed an exceptional level of play, making it clear that they are ready to fight with all their might to retain the trophy.
https://twitter.com/ManCityES/status/1692959704744382908?s=20


Fuente/Sourse
---
El Newcastle llegó al Etihad Stadium como el líder de la Premier League tras una victoria contundente por 5-1 sobre el Aston Villa en el primer partido de la temporada. Tan solo tres días después de ganar la Supercopa de Europa contra el Sevilla, los campeones del Triplete regresaron a casa para enfrentarse a un rival de alto nivel en la Liga de Campeones, que los puso a prueba hasta el último segundo. A pesar de encontrarse en pleno mes de agosto y sin apenas tiempo para descansar, los jugadores dieron lo mejor de sí mismos para resistir y asegurar tres puntos valiosos, demostrando una vez más su determinación y habilidad competitiva que han demostrado año tras año.
Newcastle arrived at the Etihad Stadium as the Premier League leaders after an emphatic 5-1 victory over Aston Villa in the opening game of the season. Just three days after winning the European Super Cup against Sevilla, the Triple Trophy winners returned home to face a high-level Champions League opponent that tested them to the last second. Despite being in the middle of August and with hardly any time to rest, the players gave their best to resist and secure three valuable points, demonstrating once again their determination and competitive ability that they have shown year after year.
https://twitter.com/ManCityES/status/1692960018243481862?s=20


Fuente/Sourse
---
Durante la primera mitad del partido, el Manchester City ejerció un control absoluto del juego, pero tuvo dificultades para encontrar el arco defendido por Nick Pope, ya que el Newcastle se mostró muy sólido en defensa. Sin embargo, Julián Álvarez no desperdició una de las escasas oportunidades que el rival concedió. Con solo dos segundos para pensar, el jugador argentino controló el balón, levantó la cabeza y lanzó un potente disparo imparable hacia la esquina del arco, dejando sin opciones al portero del Newcastle. Este fue el primer gol de la temporada para Álvarez, quien se encuentra en su segunda temporada en el fútbol inglés.
During the first half of the match, Manchester City exerted complete control of the game, but struggled to find the goal defended by Nick Pope, as Newcastle were very solid in defense. However, Julian Alvarez did not waste one of the few chances the opposition conceded. With only two seconds to think, the Argentine player controlled the ball, lifted his head and launched an unstoppable powerful shot into the corner of the net, leaving the Newcastle goalkeeper with no options. This was the first goal of the season for Alvarez, who is in his second season in English soccer.
https://twitter.com/ManCityES/status/1692975435976478742?s=20


Fuente/Sourse
---
Con el transcurso de los minutos en la segunda mitad, los visitantes lograron arrebatar el control absoluto del partido al Manchester City, algo poco común para el equipo local. Erling Haaland tuvo varias oportunidades para marcar su primer gol en casa. Antes del descanso, en su primer intento, el noruego cruzó demasiado el balón frente al portero Pope. En el segundo tiempo, Haaland tuvo dos oportunidades en un lapso de apenas un par de minutos. En la primera ocasión, nuevamente su disparo se desvió. En la segunda, el portero inglés realizó una sólida intervención desviando el balón con el pie.
As the minutes ticked away in the second half, the visitors managed to wrest complete control of the game from Manchester City, a rare occurrence for the home side. Erling Haaland had several chances to score his first goal at home. Before halftime, on his first attempt, the Norwegian crossed the ball too far in front of goalkeeper Pope. In the second half, Haaland had two chances in a span of just a couple of minutes. On the first occasion, again his shot was deflected wide. On the second, the English goalkeeper made a solid save, deflecting the ball with his foot.
https://twitter.com/ManCityES/status/1692980438707376585?s=20


Fuente/Sourse
---
A pesar de no tener el control del partido, el Newcastle no logró generar oportunidades claras frente a Ederson. Harvey Barnes, uno de los goleadores en la primera jornada, intentó desde lejos, pero Ederson respondió de manera segura en la única ocasión en la que fue requerido, y esto ocurrió cuando ya se habían disputado setenta minutos del encuentro. Al finalizar el partido, Pep Guardiola convocó a sus jugadores para dar una vuelta de honor en el estadio y agradecer el apoyo de la afición, tanto en ese partido como siempre.
Despite not being in control of the game, Newcastle failed to generate clear chances in front of Ederson. Harvey Barnes, one of the scorers on the opening day, tried from distance, but Ederson responded safely on the only occasion he was called upon, and this occurred seventy minutes into the match. At the end of the match, Pep Guardiola called his players for a lap of honor in the stadium and thanked the fans for their support, both in that match and always.
https://twitter.com/ManCityES/status/1692983639561150716?s=20


Fuente/Sourse
---
Julián Álvarez se ha convertido en una figura destacada dentro del Manchester City dirigido por Pep Guardiola. El entrenador tomó la decisión de darle descanso al jugador en el partido de la Supercopa de Europa contra el Sevilla, consciente de que el calendario había programado muy cerca el enfrentamiento contra el Newcastle en la segunda jornada de la Premier League. Por lo tanto, Guardiola optó por reservar a Álvarez para que pudiera comenzar el partido contra el equipo inglés.
Julian Alvarez has become a prominent figure in the Manchester City team led by Pep Guardiola. The coach made the decision to rest the player in the European Super Cup match against Sevilla, aware that the calendar had scheduled the clash against Newcastle in the second round of the Premier League very close. Therefore, Guardiola opted to reserve Alvarez so that he could start the match against the English side.
https://twitter.com/ManCityES/status/1692986624974422299?s=20


Fuente/Sourse
---
Después de transcurrir apenas media hora del partido, el joven jugador recibió un pase preciso de Phil Foden dentro del área del portero Nick Pope y lo superó con un disparo cruzado a media altura. La velocidad con la que ejecutó su golpeo dejó al guardameta sin opciones, a pesar de su intento desesperado por detenerlo: se lanzó con determinación extendiendo la palma de su mano derecha, pero solo logró rozar ligeramente el balón, que finalmente se alojó en el fondo de las redes para deleite de los aficionados presentes en el Etihad Stadium.
Barely half an hour into the match, the young player received a precise pass from Phil Foden inside goalkeeper Nick Pope's area and beat him with a cross-shot from half-height. The speed with which he struck his shot left the goalkeeper with no options, despite his desperate attempt to stop it: he threw himself with determination, extending the palm of his right hand, but only managed to graze the ball slightly, which finally found its way into the back of the net to the delight of the fans present at the Etihad Stadium.
https://twitter.com/ManCityES/status/1692987967726399992?s=20


Fuente/Sourse
---
De esta manera, el campeón del mundo en Catar ha abierto su cuenta goleadora en esta nueva temporada. En la campaña anterior, logró anotar 17 goles y brindar 4 asistencias. Sin embargo, su mejor registro se remonta a su temporada 20-21 con River Plate, donde marcó 26 goles y repartió 16 asistencias a sus compañeros. Es importante destacar que alcanzó estas cifras impresionantes a la temprana edad de 21 años. Ahora, con 24 años, se espera que desate su versión definitiva en esta etapa de su carrera en la élite del fútbol inglés.
In this way, the World Cup winner in Qatar has opened his goalscoring account in this new season. In the previous campaign, he managed to score 17 goals and provide 4 assists. However, his best record dates back to his 20-21 season with River Plate, where he scored 26 goals and provided 16 assists to his teammates. It is important to note that he reached these impressive figures at the young age of 21. Now 24, he is expected to unleash his definitive version at this stage of his career in the elite of English soccer.
https://twitter.com/ManCityES/status/1692999269991542926?s=20


Fuente/Sourse
---
El compañero de equipo de Julián Álvarez, Phil Foden, tuvo la oportunidad de comenzar el partido de la Supercopa de Europa contra el Sevilla, lo que indica que su nombre figura en la lista de posibles cambios que Pep Guardiola considera para la segunda mitad. Si Álvarez y Foden logran establecer una buena conexión este año, la irrupción de Cole Palmer será suficiente para mantener el apoyo de los jóvenes en el Manchester City. Con la ausencia de Riyad Mahrez, el club ha depositado su confianza en el joven canterano como la principal opción para jugar por la banda derecha y poner a prueba a los porteros rivales.
Julian Alvarez's teammate Phil Foden was given the opportunity to start the European Super Cup match against Sevilla, indicating that his name is on the list of possible changes Pep Guardiola considers for the second half. If Alvarez and Foden can establish a good connection this year, Cole Palmer's breakthrough will be enough to keep the youth support at Manchester City. With the absence of Riyad Mahrez, the club has placed its faith in the young academy player as the main option to play on the right flank and test opposing goalkeepers.
---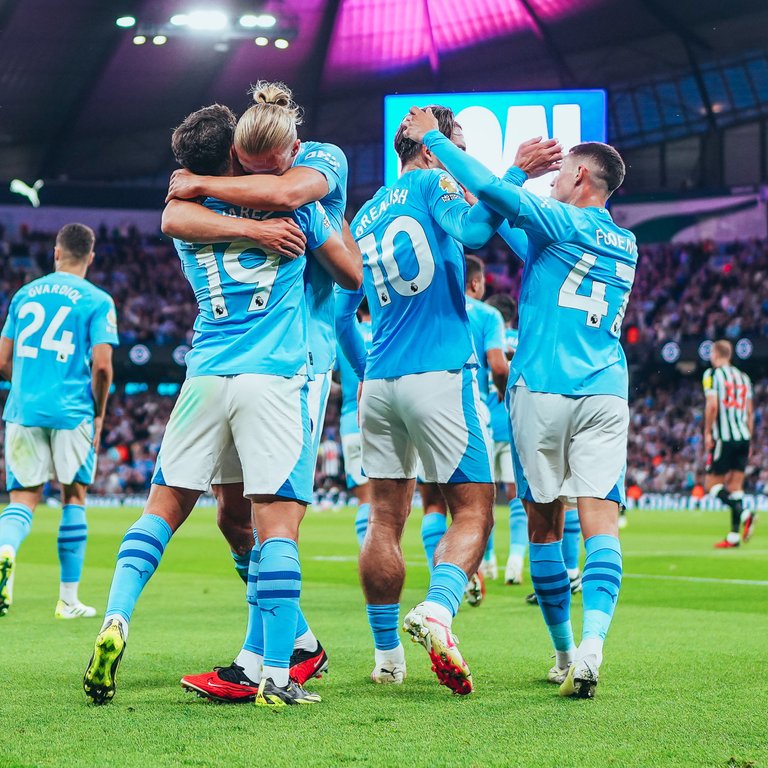 ---
---
---
Apoya este contenido:
Rebloguea el post 🔁
Comparte en las redes sociales #Web2 y gana $POSH 🔗
Comenta para debatir y ayudarme a crecer 💬
---

Traducción del Texto Cortesía Deepl
Banner Elaborado en Canva
---
Mi cuenta en Telegram
Mi cuenta en Twitter
---
Tuve el placer de participar como invitado en el canal @palabras1

No te pierdas la entrevista realizada a este FullDeportista.
---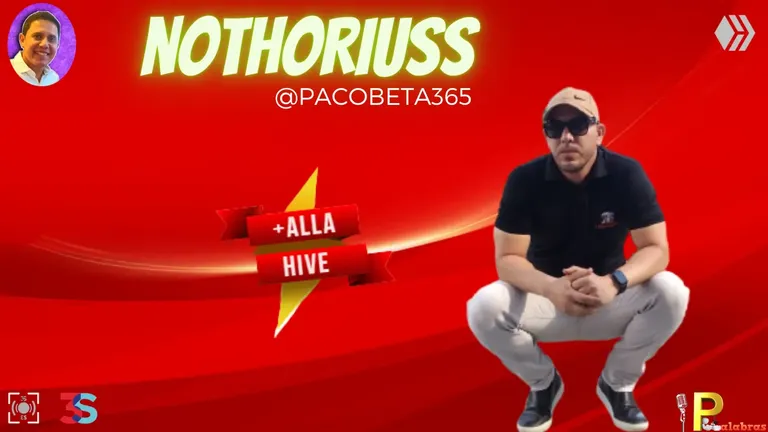 ---
---
---