SUPERCAMPEONES DE EUROPA [es/en]

---
El Sevilla luchó con valentía, pero finalmente el Manchester City se coronó como campeón de la Supercopa de Europa en una emocionante tanda de penaltis. El equipo dirigido por Pep Guardiola logró su primer título de la temporada, aunque no sin pasar por momentos de angustia. La casta y coraje del conjunto sevillano fueron admirables, pero al final fueron los penales y la eficacia del equipo 'citizen' los que determinaron al ganador.
Sevilla fought valiantly, but in the end Manchester City were crowned champions of the European Super Cup in a thrilling penalty shootout. The team coached by Pep Guardiola won its first title of the season, although not without moments of anguish. The courage of the Sevillian team was admirable, but in the end it was the penalties and the efficiency of the 'citizen' team that determined the winner.
https://twitter.com/ManCityES/status/1691865780864905667?s=20


Fuente/Sourse
---
El cuadro inglés tuvo un comienzo complicado, con numerosas pérdidas de balón en defensa y en el centro del campo, algo que no pasó desapercibido para el Sevilla. El equipo dirigido por Mendilibar salió con una intensidad superior y presionó arriba en la salida del balón del Manchester City. Con el paso del tiempo, las oportunidades fueron llegando en un estadio Georgios Karaiskakis lleno hasta los topes. Sin embargo, no se puede subestimar al City, que poco a poco se fue metiendo en el partido y puso a prueba a Bono, quien una vez más fue decisivo para su equipo.
The English side had a difficult start, with numerous turnovers in defense and in midfield, something that did not go unnoticed by Sevilla. The team managed by Mendilibar came out with a higher intensity and pressed high on Manchester City's ball. As time went on, the chances came and went in a packed Georgios Karaiskakis Stadium. However, City could not be underestimated as they gradually got into the game and tested Bono, who was once again decisive for his team.
https://twitter.com/ManCityES/status/1691869253362749832?s=20


Fuente/Sourse
---
Sin embargo, como suele ocurrir en el fútbol, justo cuando el Manchester City estaba en su mejor momento, el Sevilla logró dar el primer golpe. En el minuto 25, Acuña, sin apenas espacio, envió un centro preciso desde la izquierda que encontró la cabeza de En-Nesyri. El delantero marroquí se elevó entre dos defensores rivales y conectó un potente cabezazo que se estrelló en el poste de Ederson para poner el marcador 0-1. El City estaba teniendo dificultades para generar peligro, algo poco común en el equipo de Pep. Sin embargo, en los últimos minutos de la primera mitad, los 'citizens' tuvieron la oportunidad de darle la vuelta al partido con dos acciones prácticamente idénticas. Primero fue Haaland, quien no logró llegar al pase al segundo palo de Foden. Luego, Palmer, quien no pudo alcanzar el centro con efecto de Grealish.
However, as is often the case in soccer, just when Manchester City were at their best, Sevilla managed to strike the first blow. In the 25th minute, Acuña, with hardly any space, sent in a pinpoint cross from the left that found the head of En-Nesyri. The Moroccan striker rose between two rival defenders and connected with a powerful header that hit Ederson's post to make the score 0-1. City were finding it difficult to generate danger, a rare occurrence for Pep's side. However, in the last minutes of the first half, the 'citizens' had the opportunity to turn the game around with two practically identical actions. First it was Haaland, who failed to reach Foden's pass to the far post. Then it was Palmer, who failed to reach Grealish's cross.
https://twitter.com/ManCityES/status/1691870773739127273?s=20


Fuente/Sourse
---
Como era de esperar, el Manchester City salió en la segunda mitad con la intención de dominar el juego. Sin embargo, su afán por buscar el empate rápidamente pudo pasarle factura. El equipo de Guardiola dejó espacios atrás y el Sevilla, aprovechando los contraataques, tuvo la oportunidad de ser letal. Sin embargo, la suerte dejó de sonreírle a En-Nesyri, quien desperdició dos jugadas que podrían haber sido cruciales en el desarrollo del partido. La primera de ellas ocurrió en el minuto 50, en un mano a mano con Ederson. El delantero disparó al centro y el portero brasileño pudo despejar el peligro. La segunda oportunidad llegó apenas 3 minutos después, con el mismo desenlace. En-Nesyri se enfrentó a Aké, quien le fue cerrando el espacio y su disparo golpeó en el lateral de la red.
As expected, Manchester City came out in the second half with the intention of dominating the game. However, their eagerness to find an equalizer could quickly take its toll. Guardiola's team left spaces at the back and Sevilla, taking advantage of counterattacks, had the opportunity to be lethal. However, luck stopped smiling on En-Nesyri, who wasted two plays that could have been crucial in the development of the match. The first of these occurred in the 50th minute, in a one-on-one with Ederson. The striker shot to the center and the Brazilian goalkeeper was able to clear the danger. The second chance came just 3 minutes later, with the same outcome. En-Nesyri took on Aké, who was closing down his space and his shot hit the side of the net.
https://twitter.com/ManCityES/status/1691892418876969375?s=20


Fuente/Sourse
---
El Manchester City se dio cuenta de su error y comenzó a atacar la portería del Sevilla. Como resultado de esa insistencia y de las oportunidades que su rival había perdonado, los 'sky blues' lograron igualar el partido en el minuto 63. Rodrigo envió un centro al segundo palo y Palmer, quien se elevó por encima de su marcador, cabeceó de manera perfecta para poner el marcador 1-1. En-Nesyri tuvo otra oportunidad mano a mano, pero una vez más falló. Intentó pasar el balón por debajo de las piernas de Ederson, pero el portero brasileño volvió a despejar el peligro.
Manchester City realized their mistake and began to attack Sevilla's goal. As a result of that insistence and the chances that their rival had missed, the 'sky blues' managed to equalize the match in the 63rd minute. Rodrigo sent a cross to the far post and Palmer, who rose above his marker, headed perfectly to make the score 1-1. En-Nesyri had another one-on-one opportunity, but once again missed. He tried to pass the ball under Ederson's legs, but the Brazilian goalkeeper again cleared the danger.
https://twitter.com/ManCityES/status/1691899327013171335?s=20


Fuente/Sourse
---
Fue en este momento cuando el Manchester City inició un verdadero asedio a la portería de Bono. Palmer puso a prueba al portero marroquí, quien voló para despejar el disparo del jugador de la cantera. Poco después, Bono mostró reflejos rápidos al enviar lejos el balón después de un toque en Gudelj. Los últimos minutos del partido fueron caóticos, como era de esperar en una final con un título en juego. El Sevilla intentó fortalecerse con balones al área, aprovechando su fortaleza en el juego aéreo. Por su parte, el Manchester City buscó agotar todas sus opciones frente a una defensa sevillana que se mostró muy sólida.
It was at this point that Manchester City began a real siege on Bono's goal. Palmer tested the Moroccan goalkeeper, who flew to clear the home-grown player's shot. Shortly after, Bono showed quick reflexes to send the ball wide after a touch on Gudelj. The final minutes of the match were chaotic, as was to be expected in a final with a title at stake. Sevilla tried to fortify themselves with balls into the box, taking advantage of their strength in the air. For their part, Manchester City sought to exhaust all their options against a Sevillian defense that was very solid.
https://twitter.com/ManCityES/status/1691913271757160483?s=20


Fuente/Sourse
---
Los 90 minutos llegaron a su fin y, en esta ocasión, no hubo tiempo extra, por lo que el ganador se decidiría desde el punto de penal. Fue una tanda de penales realmente perfecta para el Manchester City. Anotaron los 5 lanzamientos, mientras que el Sevilla, después de convertir los primeros 4 goles, dejó toda la responsabilidad en los pies de Gudelj en el quinto lanzamiento. El serbio disparó con fuerza, pero la pelota golpeó en el travesaño.
The 90 minutes came to an end and, on this occasion, there was no extra time, so the winner would be decided from the penalty spot. It was a truly perfect penalty shootout for Manchester City. They scored all 5 kicks, while Sevilla, after converting the first 4 goals, left all the responsibility at the feet of Gudelj for the fifth kick. The Serbian shot powerfully, but the ball hit the crossbar.
https://twitter.com/ManCityES/status/1691917029580914700?s=20


Fuente/Sourse
---
Con astucia y dedicación, el Manchester City se coronó como campeón de la Supercopa de Europa en un desafiante y digno enfrentamiento contra el Sevilla. Pep Guardiola y su equipo dejaron su marca en el estadio griego y consiguieron el primer título del año. Los 'citizens' superaron todos los obstáculos que su rival les presentó en el camino y derribaron la barrera para alcanzar la gloria. La Supercopa de Europa representa el primer título del City en la temporada 2023/24 y el decimoquinto título de Pep Guardiola en Manchester.
With cunning and dedication, Manchester City were crowned champions of the European Super Cup in a challenging and worthy clash against Sevilla. Pep Guardiola and his team left their mark in the Greek stadium and won the first title of the year. The 'citizens' overcame all the obstacles their opponents threw in their way and broke down the barrier to glory. The European Super Cup represents City's first title in the 2023/24 season and Pep Guardiola's fifteenth title in Manchester.
https://twitter.com/ManCityES/status/1691922181280702528?s=20


Fuente/Sourse
---
Además, este título se suma a los logros europeos anteriores del club, como la Liga de Campeones ganada el pasado mes de junio y la Recopa de Europa de 1970. Es el tercer título europeo en la historia del club. Este título se suma al Triplete conseguido la temporada pasada, que incluyó la Champions League, la Premier League y la FA Cup. Además, el Manchester City tiene la posibilidad de ganar otro título antes de que termine el año: la Copa Mundial de Clubes de la FIFA, que se jugará en Arabia Saudita en diciembre.
Moreover, this title adds to the club's previous European achievements, such as the Champions League won last June and the European Cup Winners' Cup in 1970. It is the third European title in the club's history. This title adds to the Treble achieved last season, which included the Champions League, Premier League and FA Cup. In addition, Manchester City has the chance to win another title before the end of the year: the FIFA Club World Cup, which will be played in Saudi Arabia in December.
https://twitter.com/ManCityES/status/1691931066955596034?s=20


Fuente/Sourse
---
La Premier League volverá el sábado 19 de agosto con el primer partido de la temporada 2023/24 en el Etihad Stadium, donde el Manchester City se enfrentará al Newcastle United. El equipo dirigido por Eddie Howe terminó en cuarta posición la temporada pasada, asegurando así su lugar en la Liga de Campeones. Los Magpies tuvieron un impresionante comienzo de temporada el fin de semana pasado, con una victoria por 5-1 sobre el Aston Villa en St James' Park. Por su parte, el City también comenzó la temporada con una victoria, derrotando al Burnley por 0-3 en Turf Moor. El partido se jugará en Manchester a las 20:00, hora del Reino Unido.
The Premier League will return on Saturday, August 19 with the first match of the 2023/24 season at the Etihad Stadium, where Manchester City will face Newcastle United. The team managed by Eddie Howe finished fourth last season, securing their place in the Champions League. The Magpies had an impressive start to the season last weekend, with a 5-1 win over Aston Villa at St James' Park. For their part, City also started the season with a win, defeating Burnley 0-3 at Turf Moor. The match will be played in Manchester at 20:00 UK time.
https://twitter.com/ManCityES/status/1692090344156831854?s=20


Fuente/Sourse
---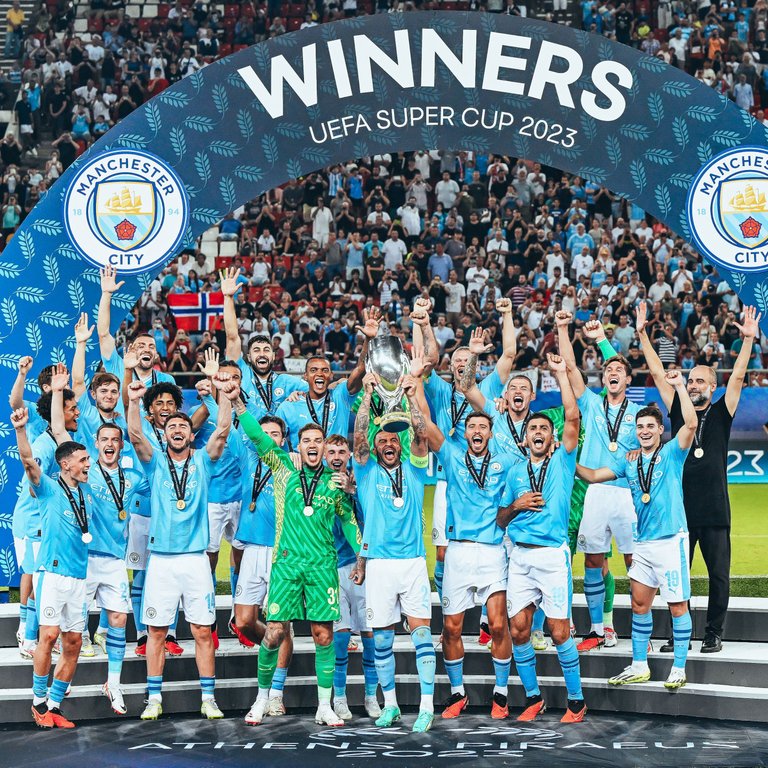 ---
---
---
Apoya este contenido:
Rebloguea el post 🔁
Comparte en las redes sociales #Web2 y gana $POSH 🔗
Comenta para debatir y ayudarme a crecer 💬
---

Traducción del Texto Cortesía Deepl
Banner Elaborado en Canva
---
Mi cuenta en Telegram
Mi cuenta en Twitter
---
Tuve el placer de participar como invitado en el canal @palabras1

No te pierdas la entrevista realizada a este FullDeportista.
---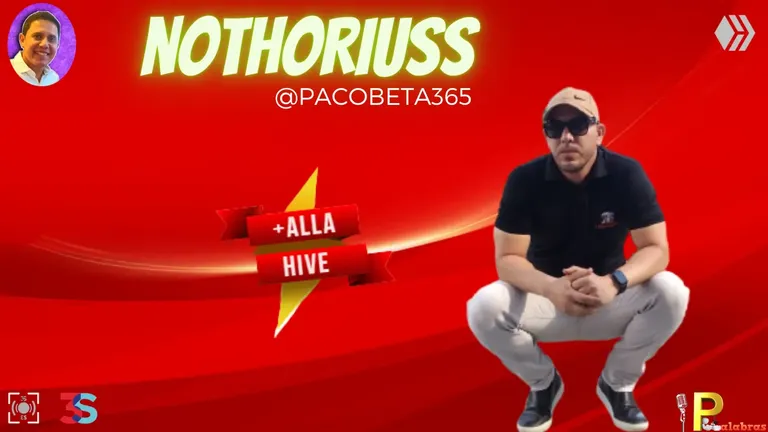 ---
---
---