El Taladro - CARRERA RURAL BIKE - 50 KM - ¡Emoción desde adentro con la GoPro!. (Eng/Esp Subtitled)
---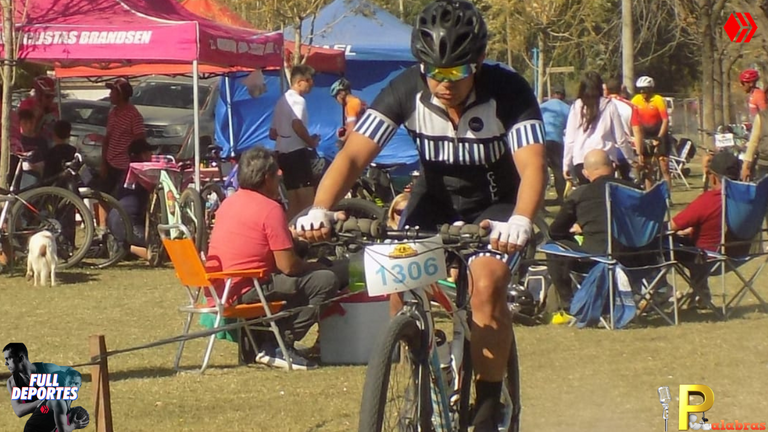 CICLISMO - EL TALADRO - 50 KM Rural
Hola amigos de esta bonita comunidad de Full Deportes en HIVE – 3SPEAK.
---
Unas de las razones, por la que siempre recomiendo realizar cualquier tipo de deportes, es conocer personas, pero más aún, conocerse a sí mismo. En el ciclismo compartimos con equipos (Team), pero arriba de la bicicleta, estás SOLO contigo mismo, y eso, es algo muy recomendable.
Paraje El Taladro - 50 km MTB Rural (Mountain bike).
¡Espero lo disfruten!
BIENVENIDOS.
One of the reasons why I always recommend doing any kind of sport is to get to know people, but even more so, to get to know yourself. In cycling we share with teams (Team), but on the bike, you are ALONE with yourself, and that is something highly recommended. 

Paraje El Taladro - 50 km MTB Rural (Mountain bike).

I hope you enjoy it!

WELCOME.

---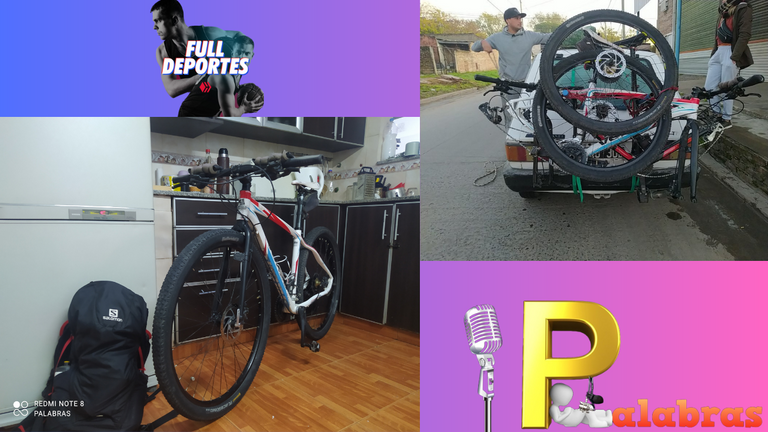 Desde el día anterior, preparamos la bicicleta y la mochila (chequeado muchas veces, para garantizar que nada falte), con todo lo necesario para la ocasión y gracias a la invitación del amigo Brain, que siempre me hace la segunda, vamos en su automóvil.
From the day before, we prepared the bike and the backpack (checked many times, to ensure that nothing is missing), with everything necessary for the occasion and thanks to the invitation of our friend Brain, who always makes me the second one, we go in his car.

---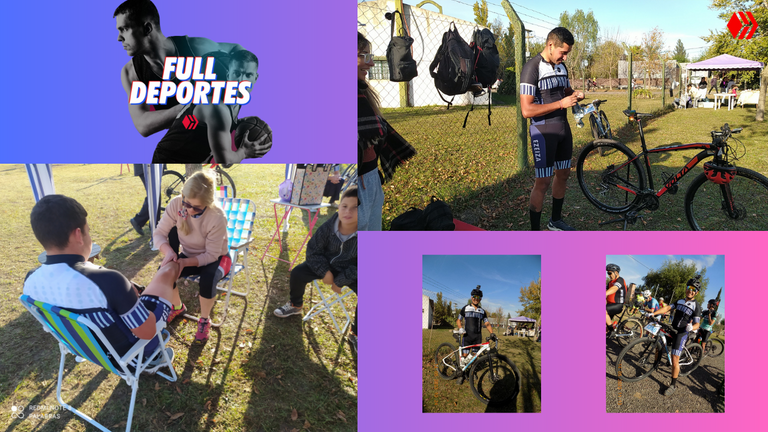 ---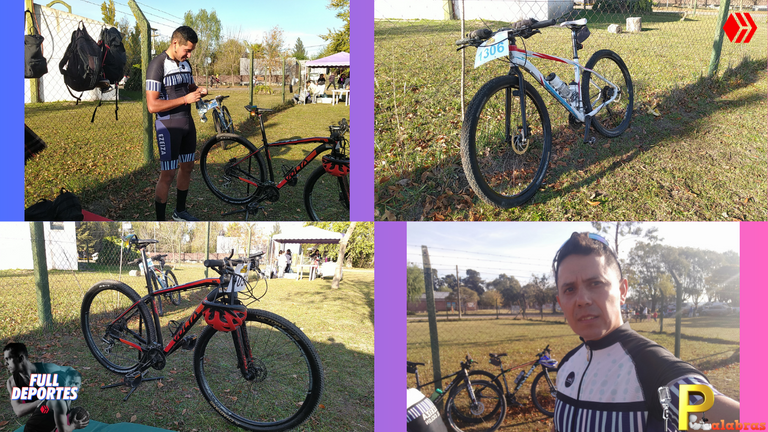 ---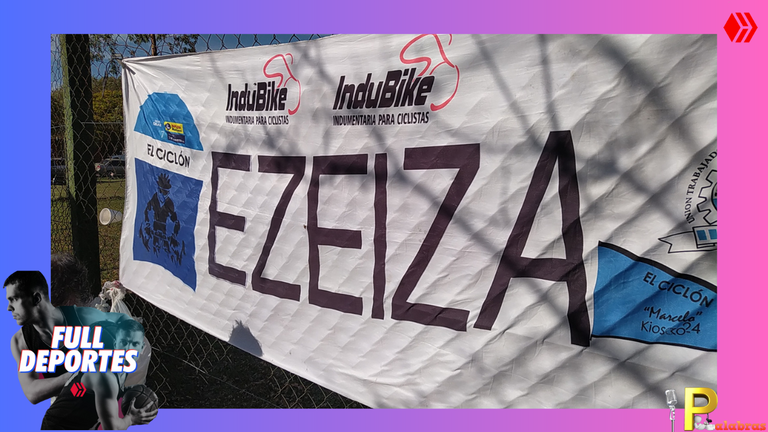 Llegamos al lugar, colocamos nuestra bandera de EL CICLÓN de EZEIZA, para hacernos ver y que todo el equipo sepa donde estamos. Armamos nuestras bicicletas, verificamos que estén aceitadas, centradas, con frenos, etc. También llegan los mates, masajes y todo el folklore que conlleva tal evento.
We arrive at the place, we put up our EL CICLÓN de EZEIZA flag, so that we can be seen and the whole team knows where we are. We set up our bikes, check that they are oiled, centred, with brakes, etc. We also get the mates, massages and all the folklore that comes with such an event.

---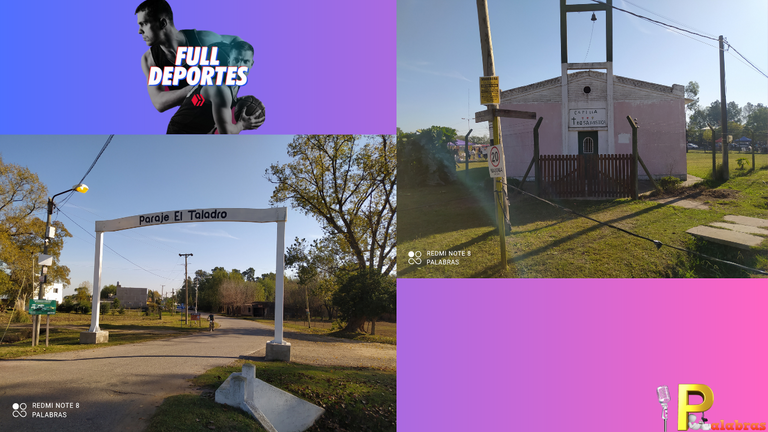 Recorrimos el lugar (donde ya estuvimos), para entrar en calor y ver el terreno en que condiciones se encontraba. Factor muy importante, para definir la cantidad de aire que ponemos a nuestras bicicletas.
We toured the place (where we had already been), to warm up and see the terrain in what conditions it was in. A very important factor in defining the amount of air we put on our bikes.

---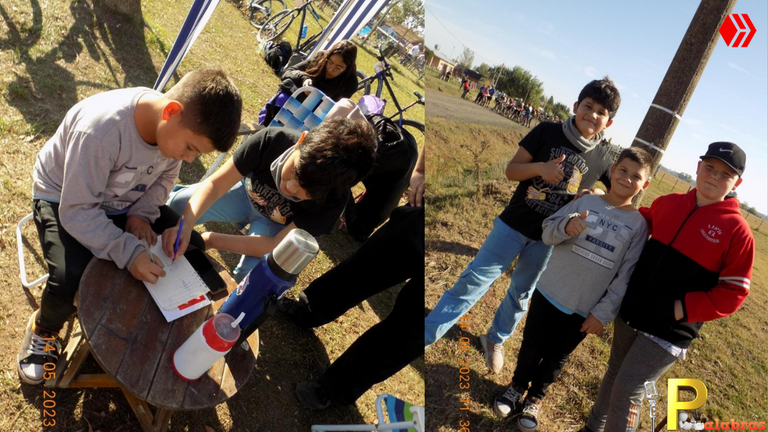 Me encanta poder ir con la familia y más aún con Don Juan, mi hijo menor. Siento que disfruta mucho verme competir y ojalá este sembrando semillas fértiles en su corazoncito y despertar la PASIÓN en él.
I love being able to go with the family and even more so with Don Juan, my youngest son. I feel that he really enjoys watching me compete and hopefully I am sowing fertile seeds in his little heart and awakening the PASSION in him.

---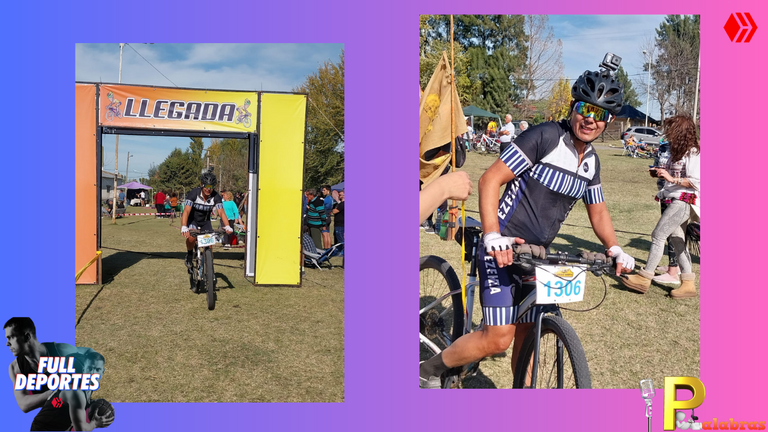 Llegada feliz, por concluir la carrera y ver mis avances en la misma. Un poco frustrado porque mi GoPro, se descargó muy rápido y pude grabar poco, pero todo es aprendizaje.
Happy arrival, to finish the race and see my progress in it. A little frustrated because my GoPro downloaded very quickly and I could record little, but everything is learning.

---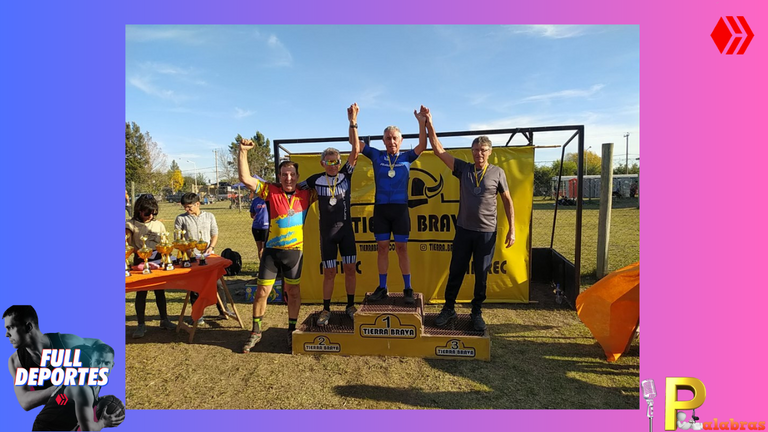 Varios del equipo, hicieron podio, pero quiero poner el podio del amigo, el Whass, que con su 66 años, mantiene un nivel superlativo. ¡Admiración!
Several of the team, made podium, but I want to put the podium of the friend, the Whass, who with his 66 years, maintains a superlative level. Admiration!

---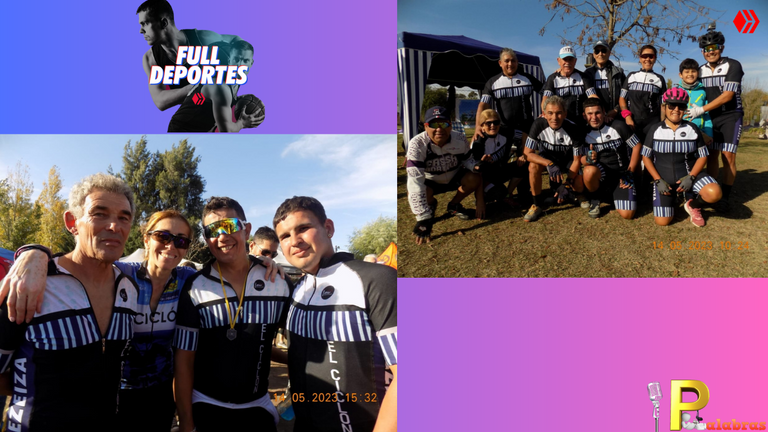 Realizar lo que nos apasiona y hacerlo con personas maravillosas, es mucho mejor. Los momentos vividos con los amigos y familia, creo que es todo lo que nos llevamos.
Gracias por llegar hasta aquí, os invito a realizar actividad física.
Sigamos creciendo juntos.
¡Saludos!
Doing what we are passionate about and doing it with wonderful people is even better. The moments spent with friends and family, I think that's all we take with us.

Thank you for coming this far, I invite you to be physically active.

Let's keep growing together.

Best regards!

---
PALABRAS.
Créditos a los logos de @hive @threespeak y @fulldeportes.
Créditos a Romina, Genaro y Brain por cederme fotos y videos registrados por ellos en el evento y no siendo publicado en ningún lugar.
Grabo los videos con mi celular Xaomi Note 8 y mi GoPro Hero.
"Introducción musical: 100% creación propia libre de todo copyright".
Música e imágenes sin copyright extraídas de Pixabay Link / Link
Realizo el subtitulado a través de YouTube y VLC media player
Limpio las fotos con remove
El editor de video que utilizo es el CupCut
Edito las fotos con Canva
Mi idioma nativo no es el inglés, es por eso que uso: deepl translator
---
WORDS.
Credits to @hive @threespeak and @fulldeportes logos.
Credits to Romina, Genaro and Brain for giving me photos and videos recorded by them at the event and not being published anywhere.
I record the videos with my Xaomi Note 8 mobile phone and my GoPro Hero.
"Music introduction: 100% own creation free of any copyright".
Copyright free music and images taken from Pixabay Link / Link
I do the subtitling via YouTube and VLC media player
I clean the photos with remove.
The video editor I use is CupCut
I edit the photos with Canva
My native language is not English, that's why I use: deepl translator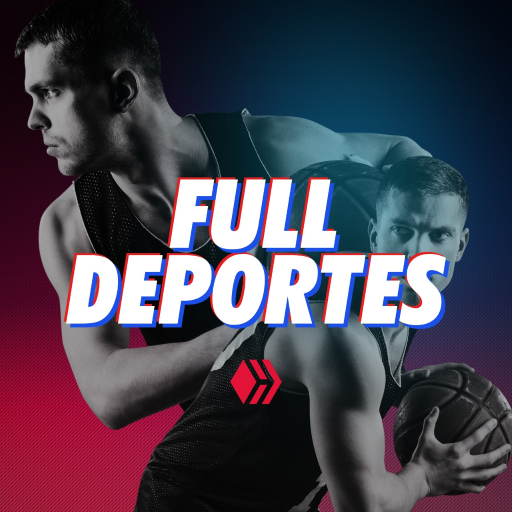 Fuente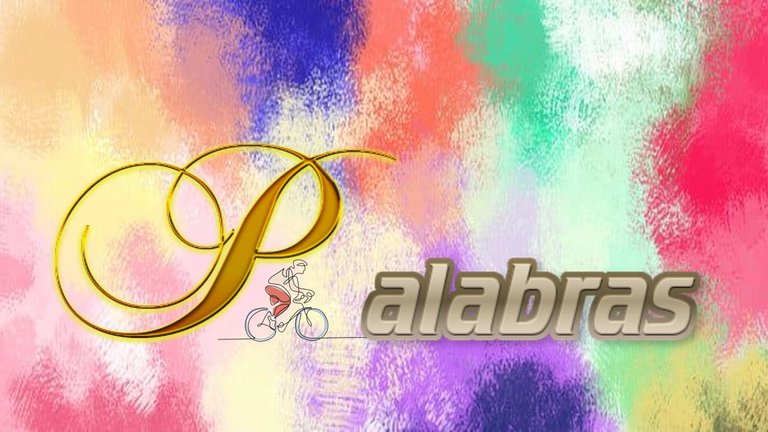 INSTAGRAM
TWITTER
YOUTUBE
---
▶️ 3Speak
---
---