Mi Diario Actifit: 18 enero 2023 // My Actifit Report Card: January 18 2023
Hola, querido hiver.
El tiempo está como una regadera. En lo que llevamos de día, contando que ahora es mediodía, he visto desde nubes oscuras que hasta un sol brillante. Se acompañan de un viento helado que deja la temperatura en poco más de cero grados. Esto es el invierno, la búsqueda de un foco de calor que nos acaricie los huesos y nos recargue la energía que perdemos hasta por las orejas.
Tengo la fortuna de que mi sala de estar se orienta hacia el sur, por lo que todas las mañanas (si las nubes no lo impiden) disfruto de un rato de sol cuyo calor aumenta a través de los cristales de las ventanas. Lo hago coincidir con la toma de mi café y la curación de contenidos, mientras de fondo suena la televisión. Un rato que he bautizado como relax productivo. Representa para mí los mejores minutos del día.
Cita estoica del día
Pasemos, pues, este corto instante de la vida conforme a nuestra naturaleza; sometámonos voluntariamente a nuestra destrucción como la aceituna madura que, al caer, parece que bendice la tierra que la ha producido y da gracias al árbol que la ha llevado.
Marco Aurelio.
Mi reflexión
¿Vivo conforme a mi naturaleza? Puedo afirmar que ahora sí. El sometimiento a las reglas de la sociedad y la familia apenas dejan margen para la expresión verdadera. Incluso tras independizarme del hogar en el que crecí continué dirigiendo mis esfuerzos al cumplimiento de normas y convenciones que me parecen cada día más absurdas.
Ejerciendo mi actual libertad, aprovecho los paseos cotidianos para observar las flores, las plantas, los animales. Puedo extasiarme durante minutos fijándome en la belleza de sus movimientos, los colores, las grietas y arrugas, su velocidad, la cadencia de los pasos.
Sé que necesito de esos momentos para que mi mente se vacíe de la constante rumiación. Gracias a ellos regresa a mi alma la alegría de la vida y crean instantes mágicos como el que ahora siento utilizando ese material para mi escritura.
Bitácora del día
En la mañana he realizado mis labores domésticas, curación de contenidos y un rato en el ordenador.
En la tarde, después de un rato de descanso tras la comida, he regresado al ordenador. He organizado tokens, respondido comentarios y he hecho un poco de limpieza en mi archivo fotográfico. Quiero organizarlo bien usando los metadatos para no tener que revisar un montón de fotos cada vez que busco alguna en concreto. La tarde ha terminado con el paseo de mi perrito.
---
Gracias por estar ahí.
---
---
ENGLISH VERSION
---
---
Hi, dear hiver.
Hello, dear winter.
The weather is like a watering can. So far this day, counting that it is now midday, I have seen everything from dark clouds to bright sunshine. They are accompanied by a freezing wind that leaves the temperature at just above zero degrees. This is winter, the search for a source of warmth that caresses our bones and recharges the energy we lose through our ears.
I am fortunate that my living room faces south, so every morning (if the clouds don't prevent it) I enjoy a bit of sunshine whose heat rises through the window panes. I make it coincide with drinking my coffee and curating content, while the television plays in the background. A time I have christened productive relaxation. For me it represents the best minutes of the day.
Stoic quote of the day
Let us spend, then, this short moment of life according to our nature; let us voluntarily submit to our destruction like the ripe olive which, when it falls, seems to bless the earth that produced it and gives thanks to the tree that bore it.
Marcus Aurelius.
My reflection
Do I live according to my nature? I can affirm that I do now. Submission to the rules of society and family leave little room for true expression. Even after I became independent from the home in which I grew up, I continued to direct my efforts towards compliance with rules and conventions that seem to me more and more absurd every day.
Exercising my current freedom, I take advantage of my daily walks to observe the flowers, the plants, the animals. I can be enraptured for minutes by the beauty of their movements, the colours, the cracks and wrinkles, their speed, the cadence of their steps.
I know I need these moments to empty my mind of the constant rumination. Thanks to them the joy of life returns to my soul and they create magical moments like the one I now feel using this material for my writing.
Log of the day
In the morning I did my housework, content curation and some time on the computer.
In the afternoon, after a little break after lunch, I returned to the computer. I organised tokens, replied to comments and did a bit of tidying up in my photo archive. I want to organise it well using the metadata so I don't have to go through a lot of photos every time I look for a particular one. The afternoon ended with a walk with my little dog.
---
Thanks for being here.
Translated with free version of www.DeepL.com/Translator
---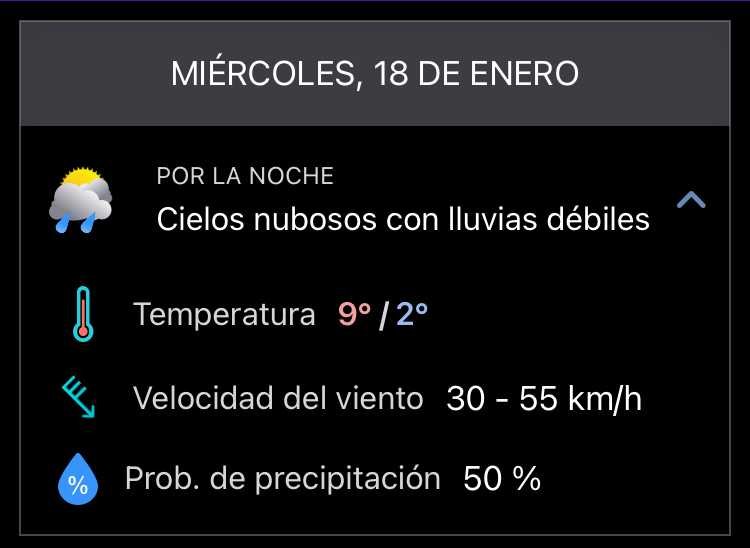 This report was published via Actifit app (Android | iOS). Check out the original version here on actifit.io




18/01/2023

5104

Daily Activity,House Chores,Moving Around Office,Walking
---
---