Mi Diario Actifit: 27 enero 2023 // My Actifit Report Card: January 27 2023
Hola, querido hiver.
He comenzado con la limpieza que te comentaba hace un par de días. Los primeros damnificados han sido mis libros. He ido a donde más me duele. Siendo capaz de deshacerme de volúmenes que me han acompañado media vida podré enfrentarme después a lo que sea.
No he eliminado todos, no sufras. Me gusta tener un par de estanterías con mis lecturas preferidas. También me he quedado con los que estaban firmados por sus autores. No obstante, he seleccionado para quitar como tres cuartas partes del total. Lo considero todo un logro.
Mi intención de cara al futuro es evitar los libros en papel siempre que me sea posible. Tenía un montón de novelas que no releería jamás ocupando sitio, pasándoles el plumero una y otra vez, recolocándolas en cada limpieza general. ¿Para qué? Para nada. Lo mismo aplica para manuales de consulta de hace más de veinte años. Continentes de teorías caducas. ¿Me explicas la utilidad de un manual de PowerPoint 2003? Salvo para calzar algún mueble no se me ocurre ninguna.
Puede que te parezca una tontería, pero me siento más ligera. Como si me hubiera liberado de una carga. Y me gusta. Seguiré informando.
Cita estoica del día
Hay tres tópicos en los que ha de ejercitarse el que haya de ser bueno y honrado: el relativo a los deseos y los rechazos, para que ni se vea frustrado en sus deseos ni vaya a caer en lo que aborrece; el relativo a los impulsos y repulsiones y, sencillamente, al deber, para que actúe en orden, con buen sentido, sin descuido; el tercero es el relativo a la infalibilidad y a la prudencia y, en general, el relativo a los asentimientos.
Epicteto.
Mi reflexión
De entre los tres aspectos que menciona el autor de la cita, el más importante es el primero. Cuando deseas algo se desencadena dentro de ti una necesidad de satisfacerlo. Dicho deseo puede ser algo realmente necesario para la vida, como la sed que nos sugiere que necesitamos beber agua. Pero si observamos con detenimiento nuestros pensamientos diarios encontraremos infinidad de deseos que son momentáneos y superfluos.
Una de las cosas que más he observado al dejar de fumar es justo este aspecto que estudio hoy. Era una forma de satisfacer mis deseos, daba igual que fueran buenos o malos. Al inhalar la nicotina calmaba esa necesidad irreal. Una vez pasadas las primeras semanas en las que el enganche es físico solo queda el mental. Lo dominé controlando el deseo en cada ocasión que se me presentaba.
Otro ejemplo de la importancia del control de los deseos son las compras. Cuando me dan ganas de comprar alguna cosa retraso el momento de la adquisición tanto como es posible. Este simple gesto hace que solo termine comprando aquello que necesito de verdad. No es infalible, aún caigo con caprichos. Sobre todo en alimentación. Pero las compras compulsivas has disminuido una barbaridad.
Esto aplica igualmente para las personas que me rodean. Mientras aspiras a cambiarles lo único que logras son conflictos y frustraciones. Una vez comencé a aceptar a cada quién tal como es y mantenerme cerca o alejarme en función de cómo me influía, sin juzgarles, experimenté paz. Somos responsables de nuestros actos, sí, mas no de los actos de los demás cuando son adultos. No cargues con mochilas ajenas, eres mucho más libre de lo que piensas y tienes derecho a que te respeten, seas como quiera que seas.
Bitácora del día
Rutina matutina: paseo con el perrito, selección de los libros para deshacerme y curación de contenidos.
Por la tarde: lectura y organización de fotografías en el ordenador.
---
Gracias por estar ahí.
---
---
ENGLISH VERSION
---
---
Hi, dear hiver.
I have started the cleaning I mentioned a couple of days ago. The first victims have been my books. I have gone where it hurts the most. Being able to get rid of volumes that have accompanied me half my life I will be able to deal with anything afterwards.
I haven't got rid of them all, don't suffer. I like to keep a couple of shelves of my favourite reads. I've also kept the ones that were signed by their authors. However, I have selected to remove about three quarters of the total. I consider it quite an achievement.
My intention for the future is to avoid paper books whenever possible. I had a pile of novels that I would never reread taking up space, dustering them over and over again, repositioning them at every general cleaning. What for? For nothing. The same applies to reference manuals more than twenty years old. Can you explain to me the usefulness of a PowerPoint 2003 manual? I can't think of any, except to wedge a piece of furniture.
It may seem silly to you, but I feel lighter. As if I've been relieved of a burden. And I like it. I'll keep on reporting.
Stoic quote of the day
There are three topics in which he who is to be good and honest must exercise himself: the one concerning desires and refusals, so that he may neither be frustrated in his desires nor fall into what he abhors; the one concerning impulses and repulsions and simply duty, so that he may act in order, with good sense, without carelessness; the third is the one concerning infallibility and prudence and, in general, the one concerning assent.
Epictetus.
My reflection
Among the three aspects mentioned by the author of the quotation, the most important is the first one. When you desire something, it triggers a need within you to satisfy it. Such a desire can be something really necessary for life, like thirst that suggests we need to drink water. But if we look closely at our daily thoughts we will find an infinite number of desires that are momentary and superfluous.
One of the things I have noticed most in giving up smoking is just this aspect that I am studying today. It was a way of satisfying my desires, whether they were good or bad. Inhaling the nicotine calmed that unreal need. Once the first few weeks were over, when the hook was physical, the only thing left was the mental one. I mastered it by controlling the desire every time I had the chance.
Another example of the importance of desire control is shopping. When I feel like buying something, I delay the moment of purchase as long as possible. This simple gesture means that I only end up buying what I really need. It is not infallible, I still fall into whims. Especially when it comes to food. But compulsive shopping has decreased dramatically.
This applies equally to the people around me. As long as you aspire to change them, all you achieve is conflict and frustration. Once I started to accept everyone as they are and to stay close or stay away depending on how they influenced me, without judging them, I experienced peace. We are responsible for our own actions, yes, but not for the actions of others as adults. Don't carry other people's backpacks, you are much freer than you think and you have the right to be respected, however you are.
Log of the day
Morning routine: walk with the puppy, selection of books to get rid of and content curation.
Afternoon: reading and organising photos on the computer.
---
Thanks for being here.
Translated with free version of www.DeepL.com/Translator
---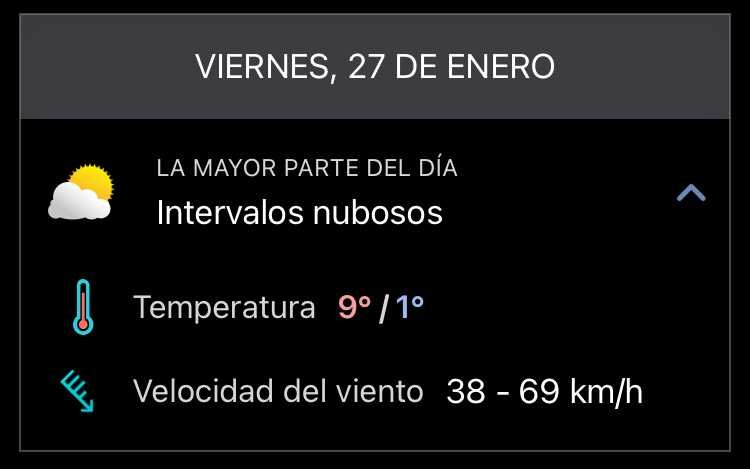 This report was published via Actifit app (Android | iOS). Check out the original version here on actifit.io




27/01/2023

5078

Daily Activity,House Chores,Moving Around Office,Walking
---
---