Introductory post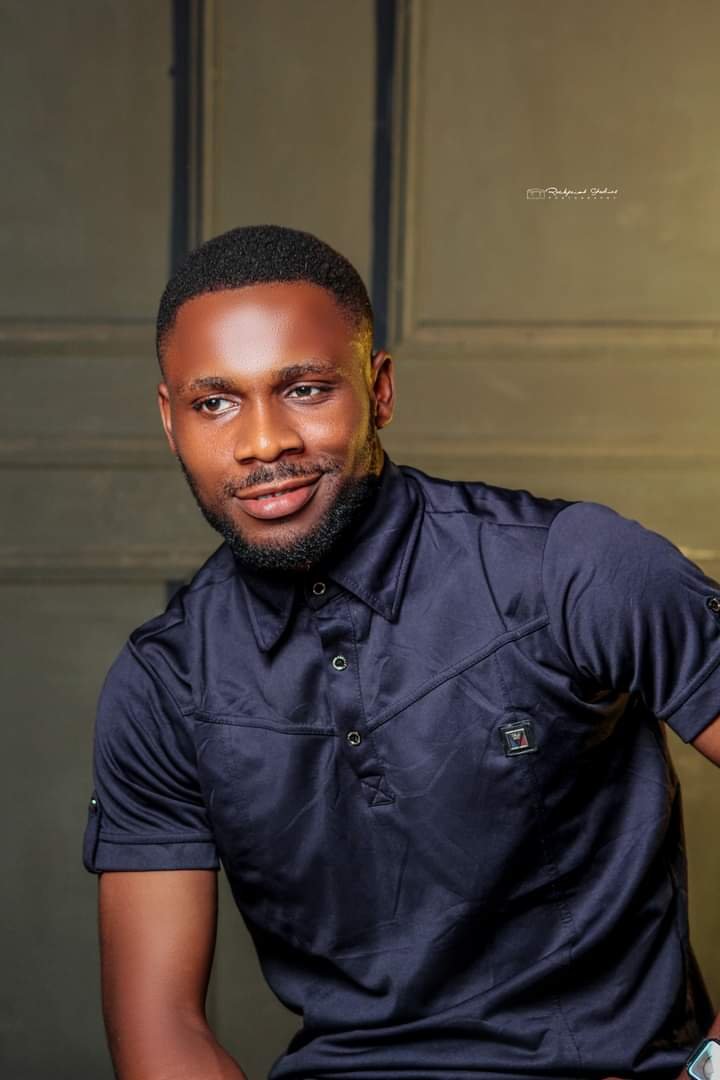 I am pamella souter ezeh born > 8th March 1993(29) and I hail from a place called abua Odual in rivers state of Nigeria which is in africa, although I joined hive last year being 2021 I have been yet to make this post so you all get to know and identify with me,my sincere apology for the delay in not doing this since I joined until now.
I joined hive through a friend Samuel oluwadare @samostically who introduced the platform to me and the possibilities in store therein, I decided I would give it a shot by registering which I did obviously...I would say the platform is quite complex atleast for those of us who are new to it, so it took me time to get my way around it although I am still getting to learn all I need and would also like your support too on maximising this platform.
I am a chess player,tutor and a professional one at that, I have played chess for about 8 years now, 5 years of which I spent playing just for fun and the later 3 years I have spent playing professionally and also teaching, I am a rated player having a 2025 rating in rapids with my fide ID 8512124 thereby ranking 56 in nigeria and about 22,275 in the world.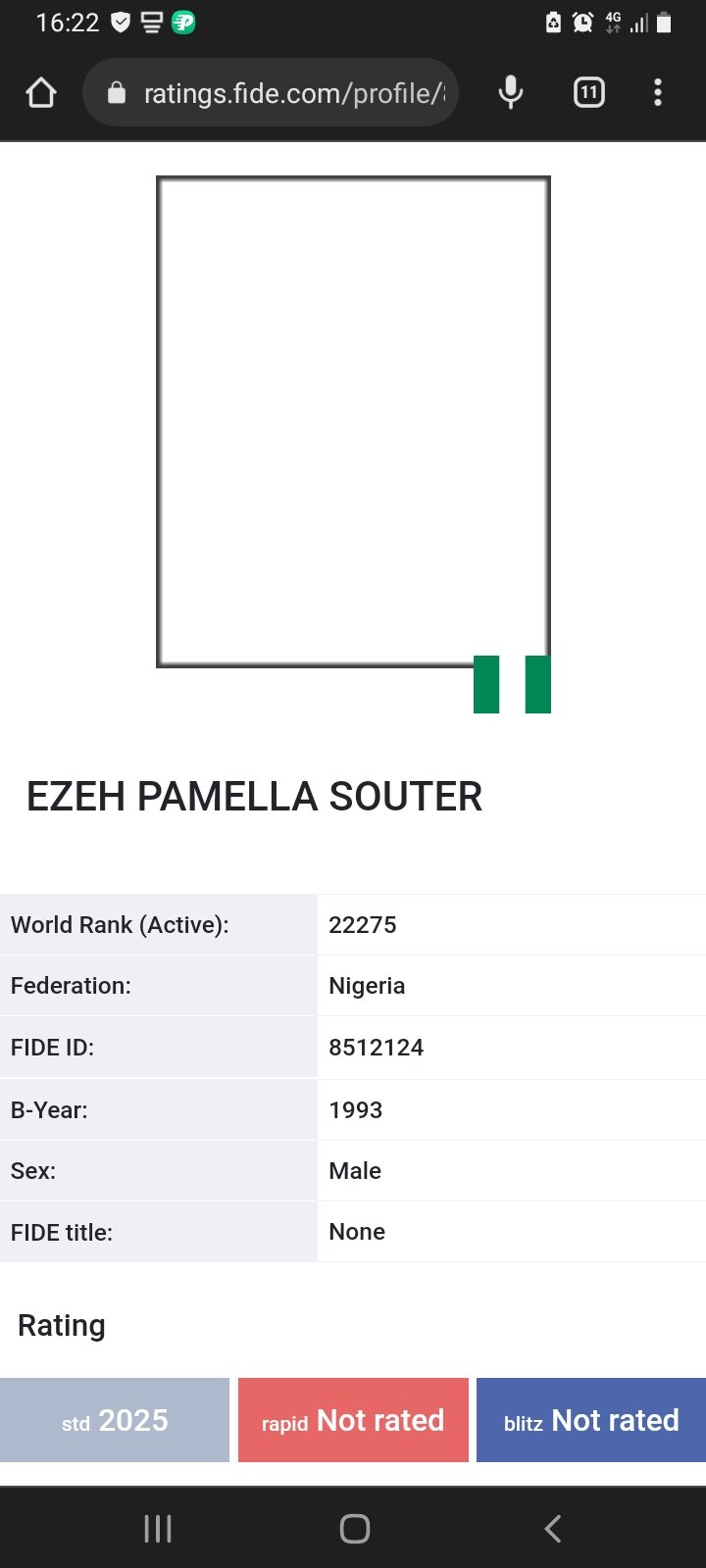 my profile on fide
I have taught chess in schools too for about 2 years and I enjoyed it because there is this excitement I get from doing what I love, I did it with passion and that passion made me attractive to those I taught because there was no bored moments in every section.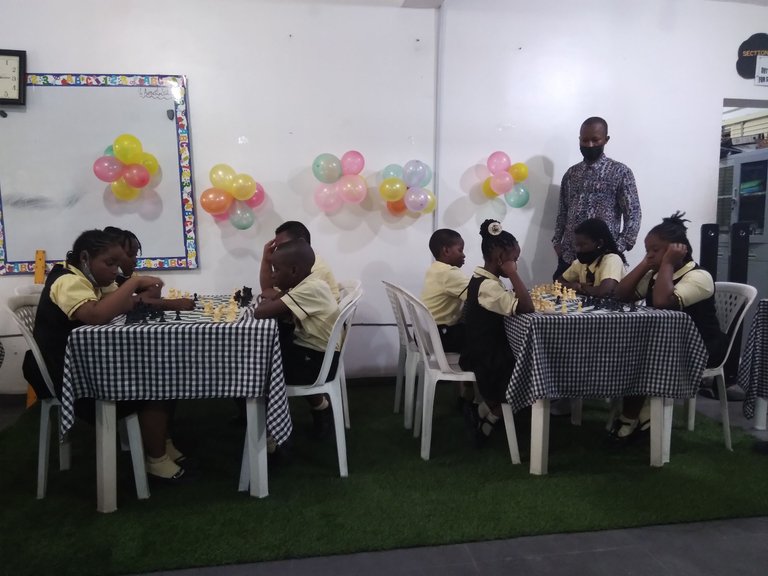 chess in schools as an instructor
I play chess both over the board(OTB) and online (lichess; pamboy27). Since I joined the hive platform I have also played in several online tournaments on the platform like hive chess, chess brothers, barron blunder, pizza chess etc but I have been most active on hives chess where I have been opportune to win prizes severally. I must say the tournaments here on the platform has been very tough having lots of strong players which their strengths has also given me a burden to improve on my game.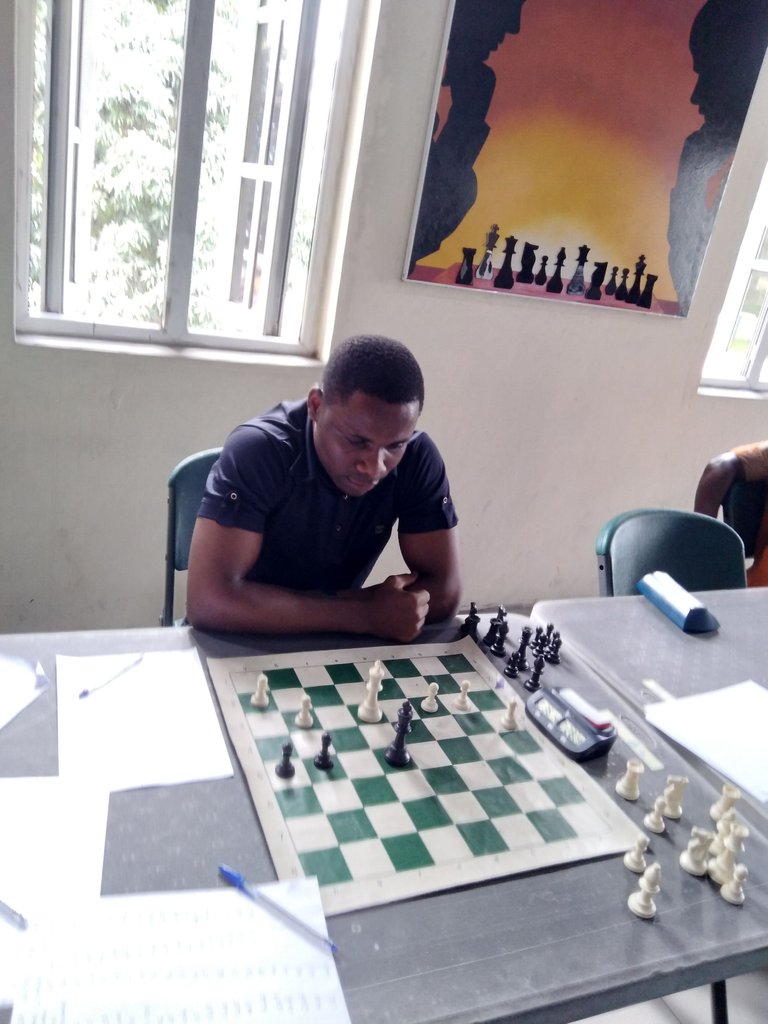 me at the CPAN league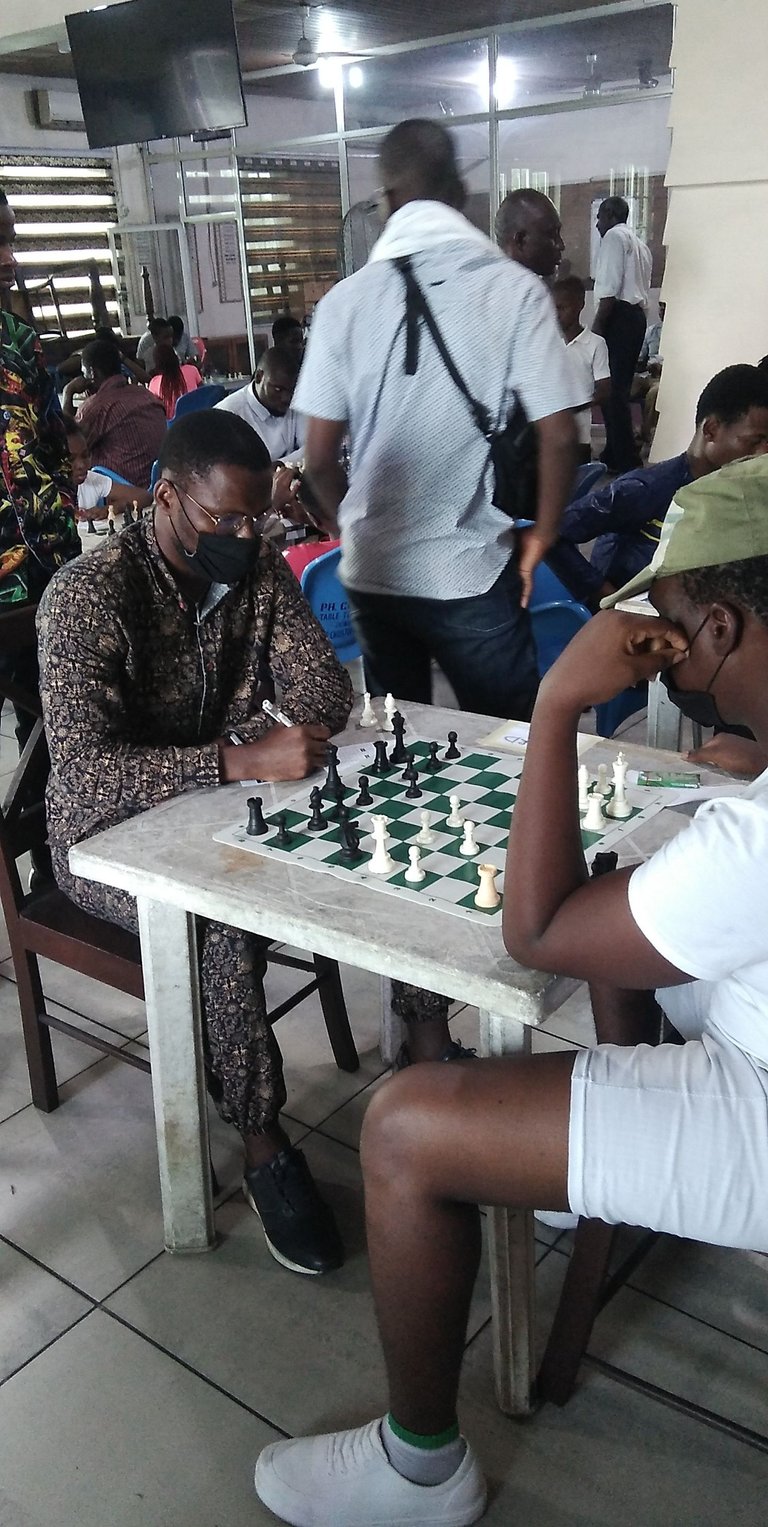 me on the left at the NAPHTALI OPENS where is got my official rating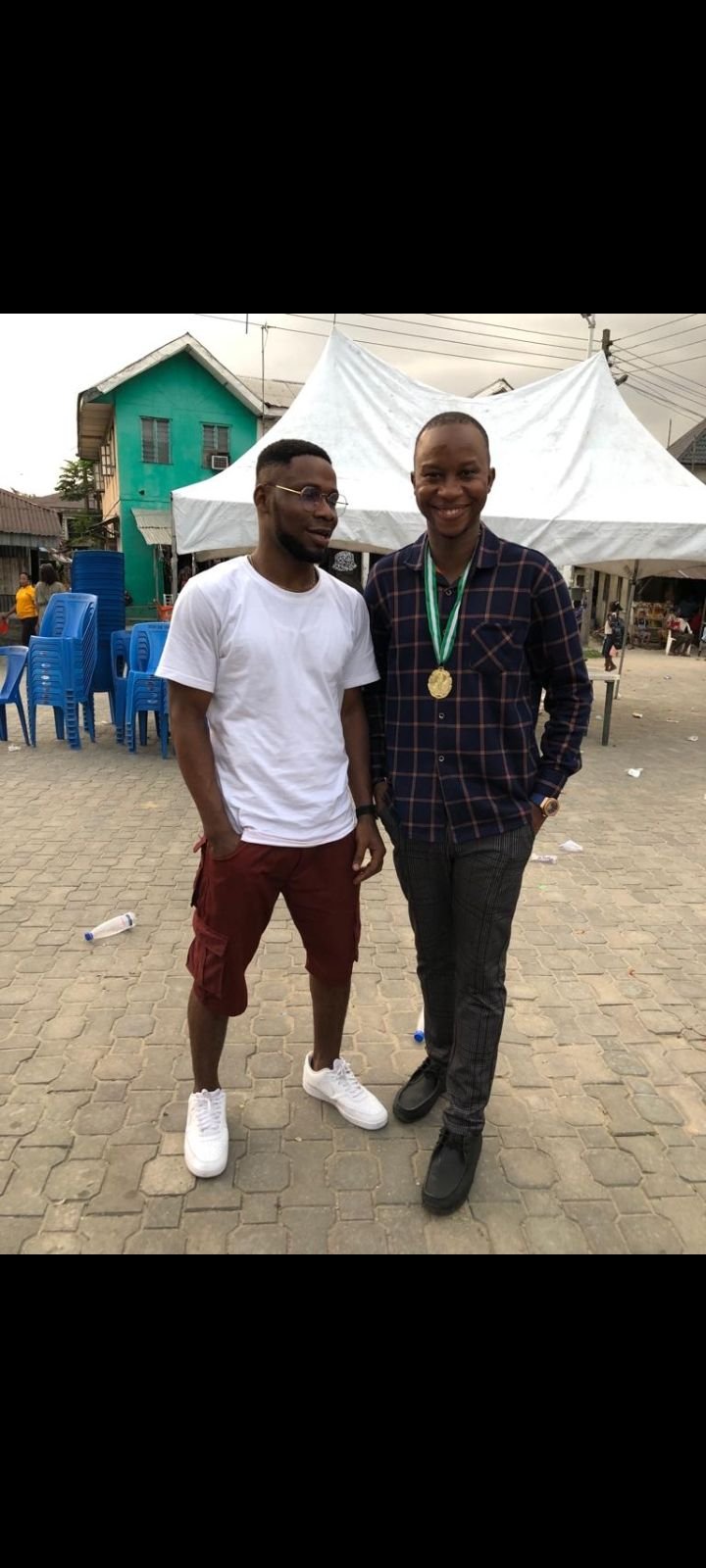 I and a friend abimbola osunfuyu after a tournament
About my education, I successfully went through the 6-3-3 system which include 6 years of primary education and then the 3 years of junior and 3 years of senior secondary school where I then finally attained my WAEC(2013), I got admitted into the university(2014) where I studied plant science and biotechnology but eventually dropped of the programme due to some challenges at that time and I want to go back all the things being equal. While in school I got to meet new friends one of which was Samuel who introduced me here finally, I and Samuel have played chess alot of times and even met in OTB tournaments.
I was introduced to the game of chess by a cousin sepode at a tender age but didn't take it seriously untill 2014 when i started improving on it...my cousin's immediate family all knew how to play the game and that got me intrigued and I vowed I must learn it and I am glad I did.
Before chess I loved football and infact it was my hobby, I played at a local level with the expectations that some day I would be a professional player who would be recognised by the world but so much for that espectation as I am now a professional chess player instead, Although I still play football for the fun of it and as a means of regular exercise in the evening's almost daily to ensure I keep my body fit as well as my mental health.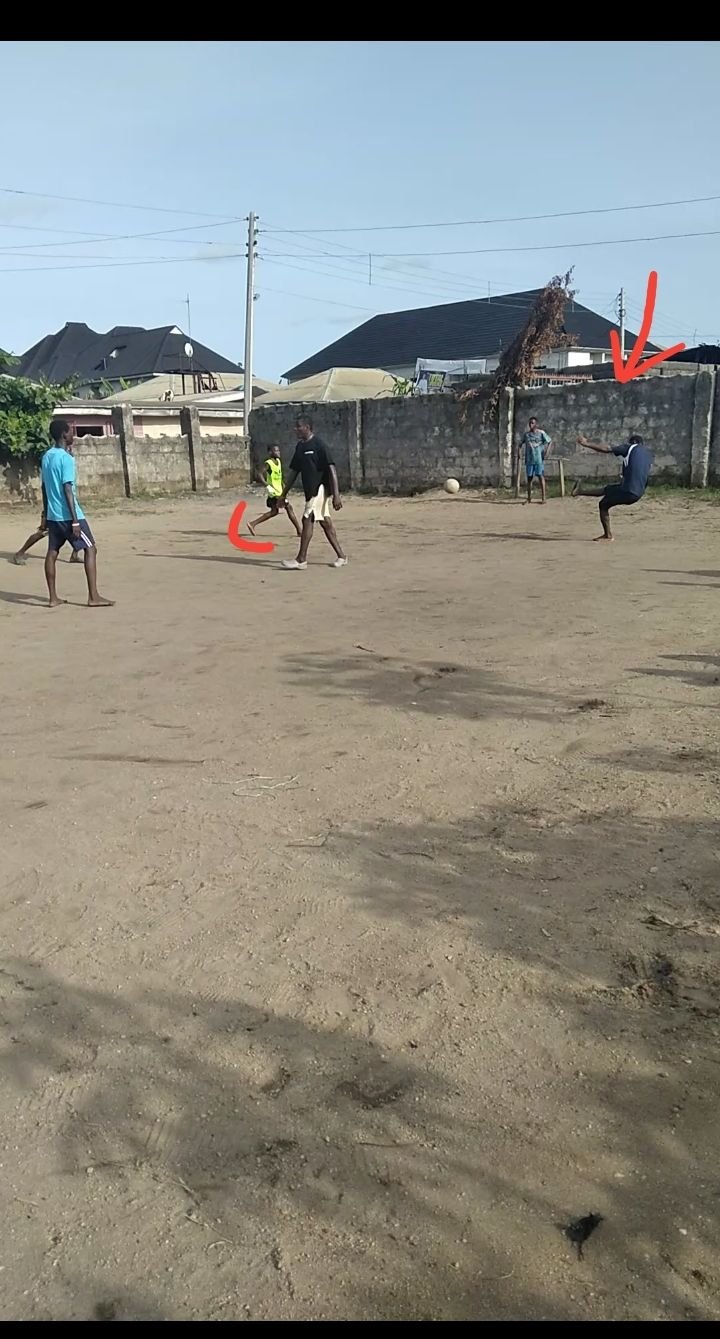 spot me giving a deadly pass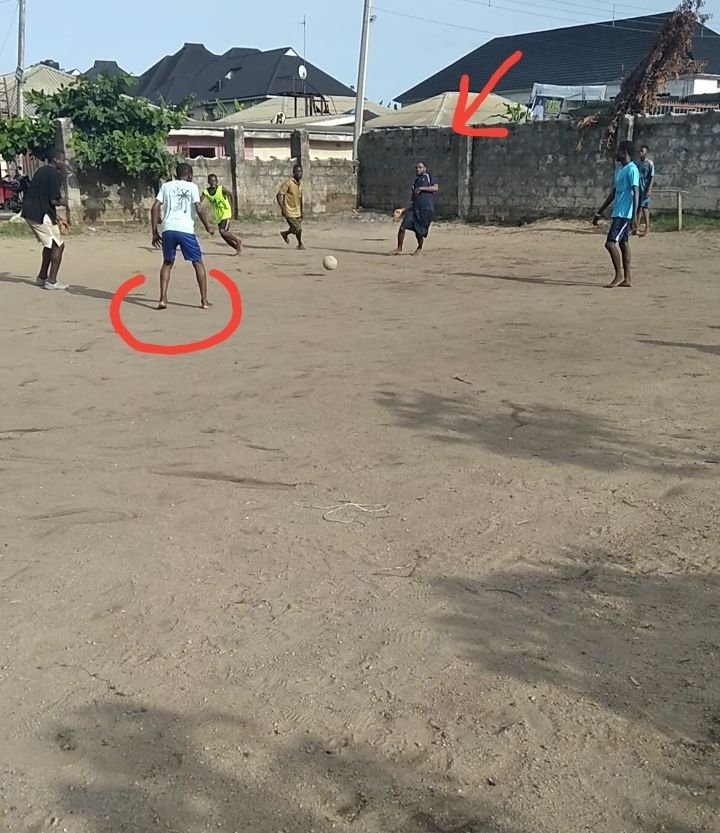 spot me giving another dangerous pass
I once won a gold medal in a local tournament played at my local government sponsored by a company, my team won the trophy as well as a grand price of 1.2million naira in the Nigerian currency and that has been my last football tournament played, what I play now is the mocking post where each team has just 4 players on the field..I figured this is less stressful, fun and quite injury free be that as it may.
I joined the hive platform to fully be a part of the community thus finding possible ways I can learn, teach, impact and improve on the community in the best way I can with your support...I hope with time I would get to know most of us especially on the chess community...
I want to specially thank Samuel known @samostically for inviting me to hive and also @stayoutoftherz who has been relentless in organising the hive chess tournament , its been a work load having to compile the standings, setting up the tournaments and distribution of prizes yet he has been up to the task which is highly commendable, I also want to thankthe chess brothers league and all of those who have been participating in these tournaments making it tough and interesting.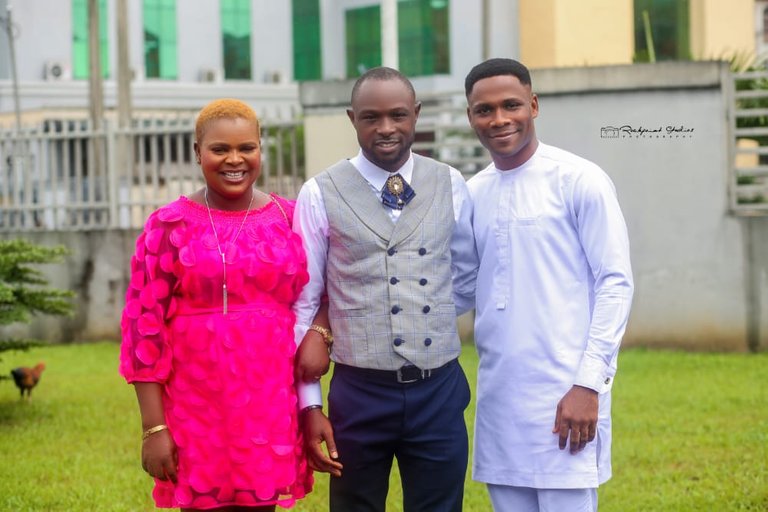 I and family
---
---