Come and see the mountains.

We don't have a TV, so friends invited us to a restaurant to watch a rugby game.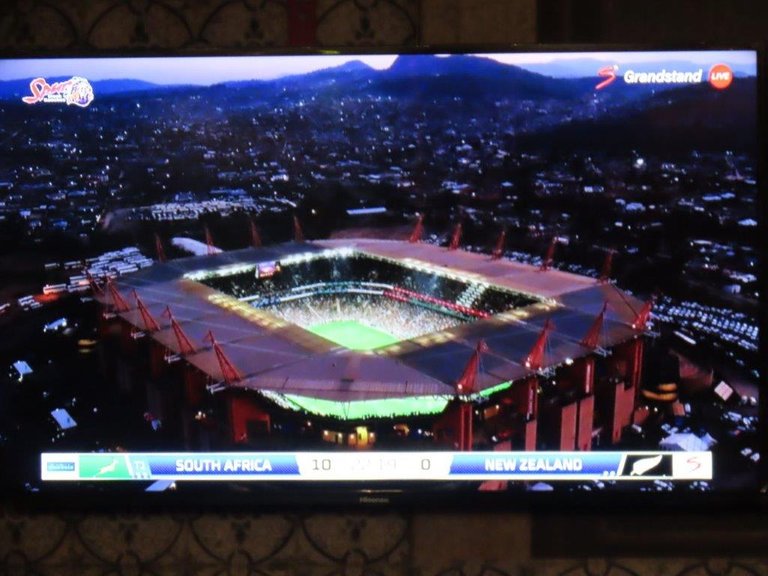 I was way more interested in the view of the mountains from the restaurant.
The Springbok rugby team from South Africa was playing the All Black rugby team from New Zealand and the place was crowded with rugby fans. Very uncomfortable amid the noise so I spent most of the time outside on a balcony to get some mountain shots.
Although I could not get a wide view of the mountain range, I took some lovely close up shots.
Come and see.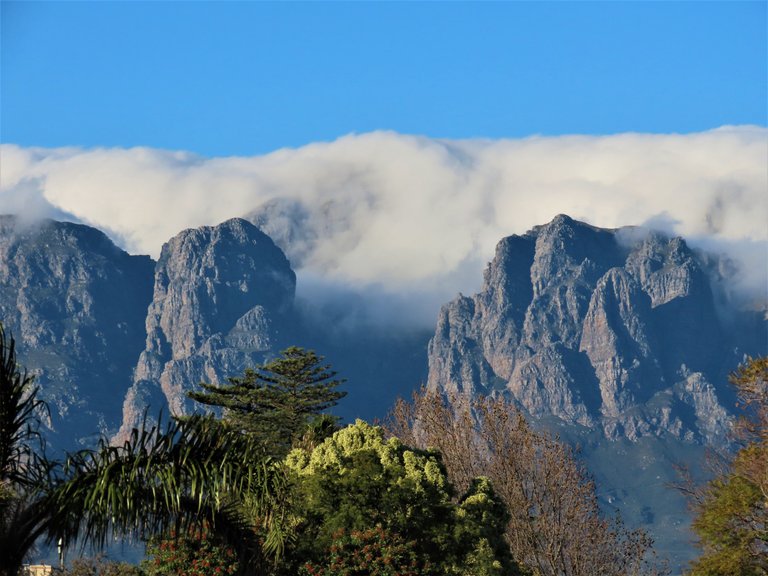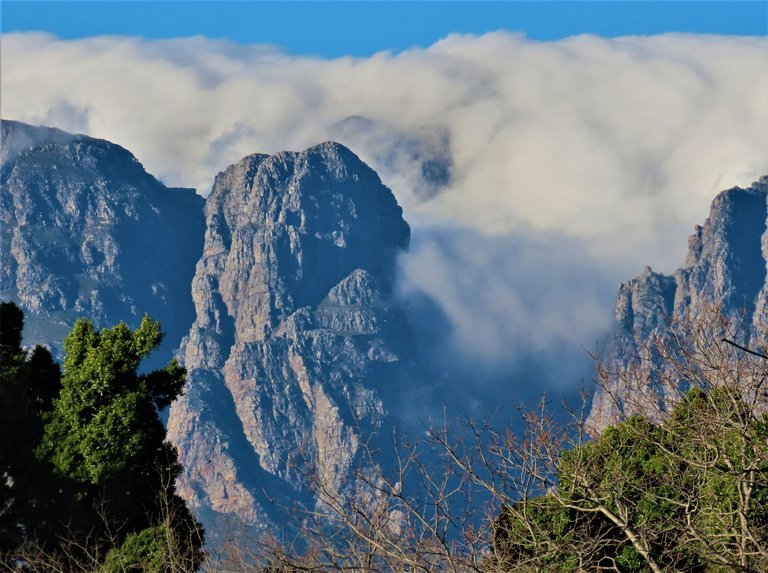 Okay I also took a few shots of the game to show the rugby lovers.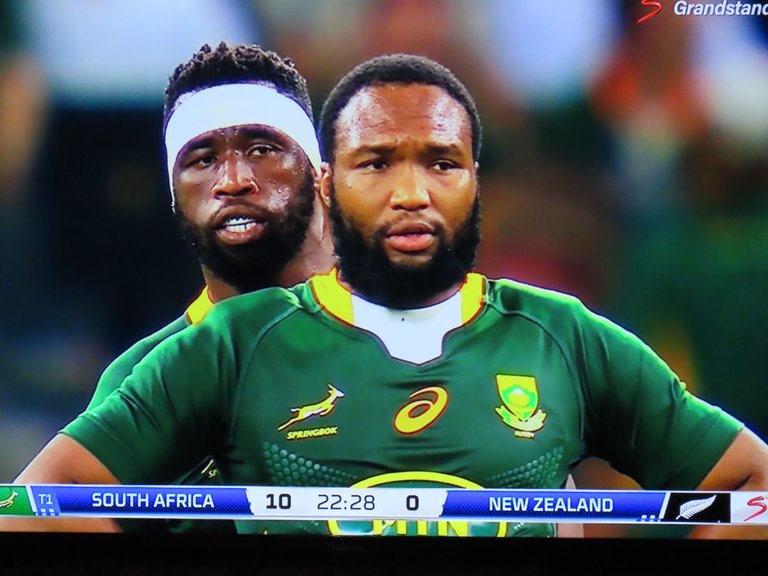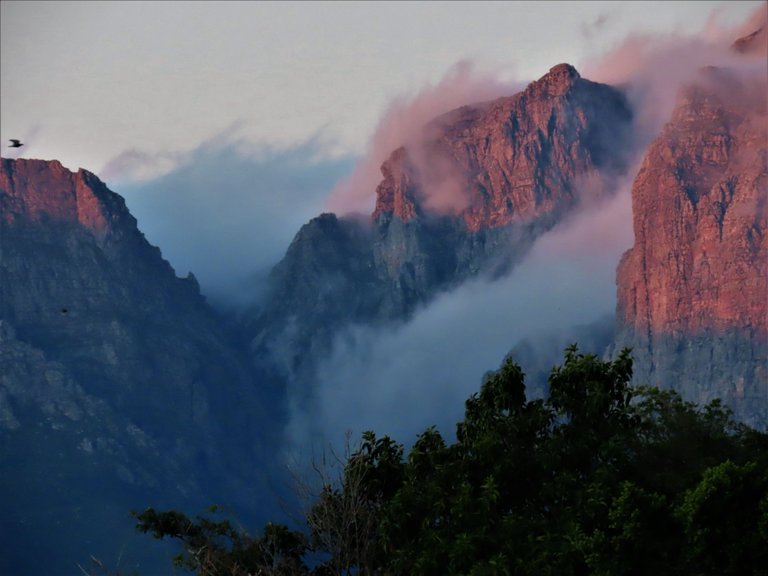 I know that South Africa won the game by something to something, but I will see the final score somewhere today, as we had to leave before the game was over.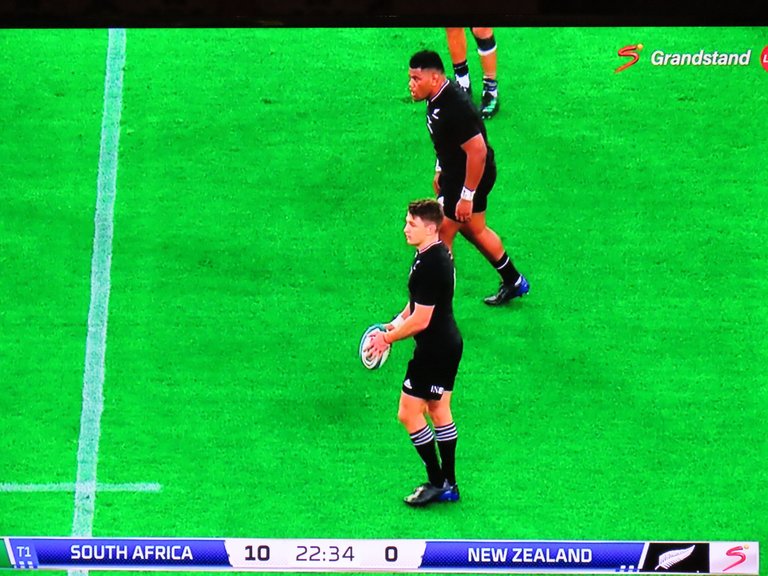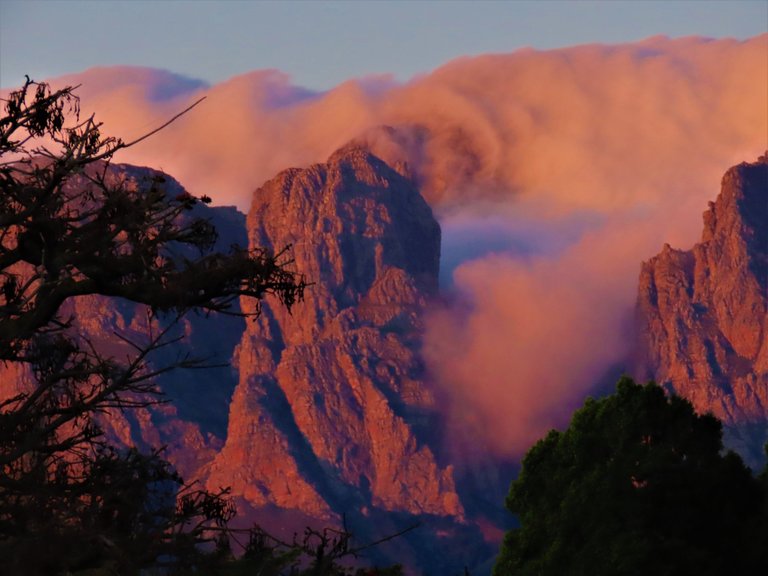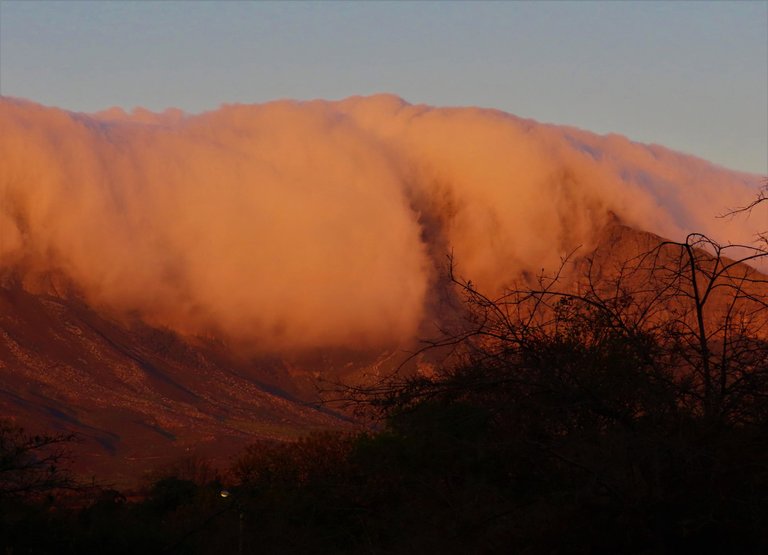 The game was played in the late afternoon and I placed the mountain photos in the order of the time that I took them. Ever so gradually getting darker with the sunset colors appearing. I used to play rugby at school and for a short while after I left school, I also participated in the athletic events and boxed for 12 years, but as I started what they call the maturing process in age, other interests became more dominant.
So today nature plays a much more dominant role in my life and I simply cannot get enough of it.
The beauty and serenity of nature is a song that strokes my soul and the sea nearby has a calming song of it's own. It has so much to teach us and I know that I will never learn all of it's secrets, but whatever I learn is a certain blessing, as it affects my life in calming measures.
We all have only this one life and the most important lesson in my own life is that nature teaches me to lead it calmly and kindly in all that I do and say.
So there you are and I hope that you have enjoyed the photos.
And That's All Friends.
Photos by Zac Smith-All Rights Reserved.
Camera: Canon Powershot SX70HS Bridge camera.
Thank you kindly for supporting a post on behalf of @papilloncharity
---
---