Some fun at the beach. Part 3. Final

So what do you think the boys were doing?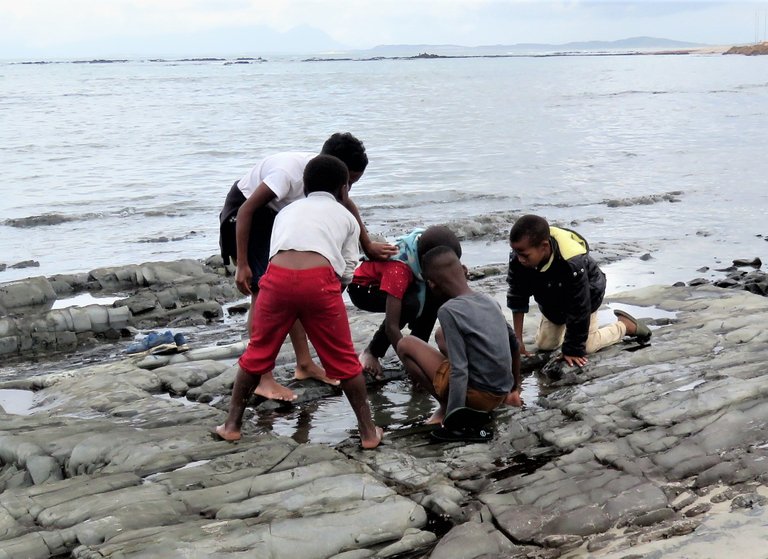 Today I will show you the final part of the photos that I took during our stroll on the beach.
A great thank you to all for supporting parts 1 and 2.
If you haven't seen it then have a look here.
I hope that you will also enjoy this one as it is about life and death.
The boys in the photo above were catching fish by hand, so that they can sell the fish to the fishermen for bait. An informal small business venture.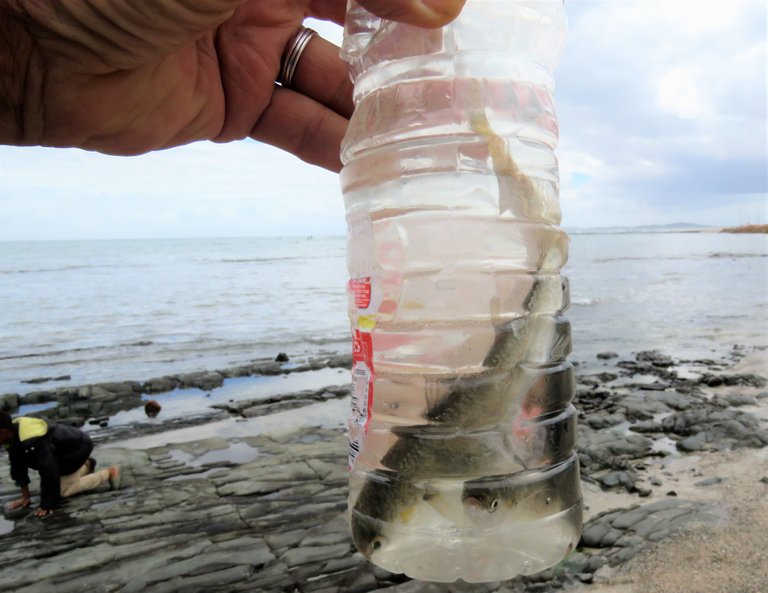 Here was a guy that was doing a more traditional way of fishing.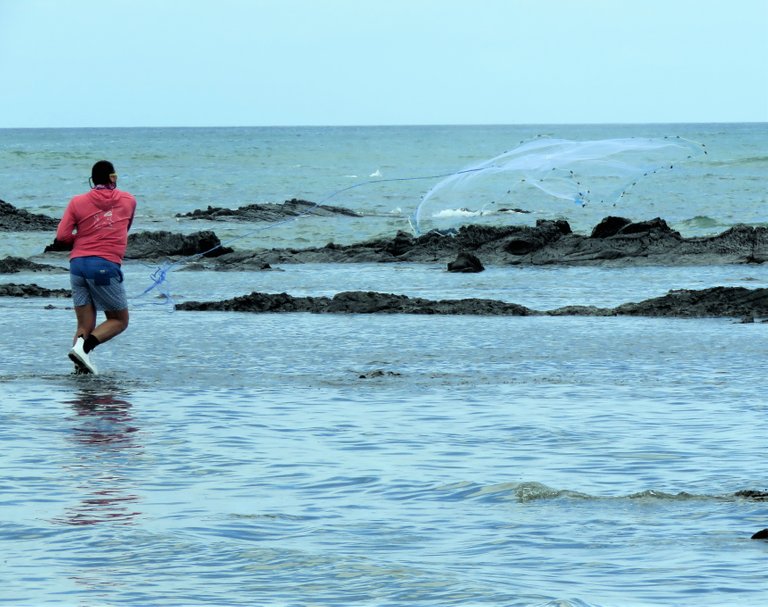 And this is what he was catching, bait for his fishing rod later.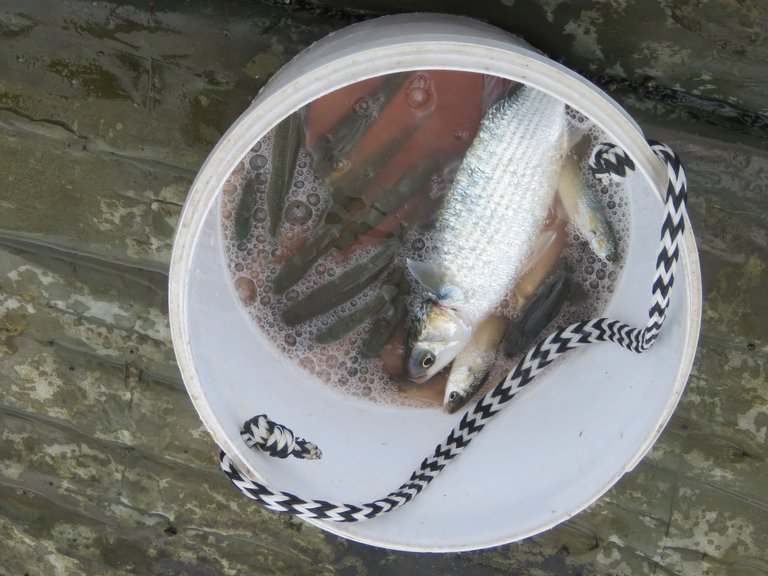 Now this was a sad sight, as this is what they call a Silky Shark and they are on the endangered list.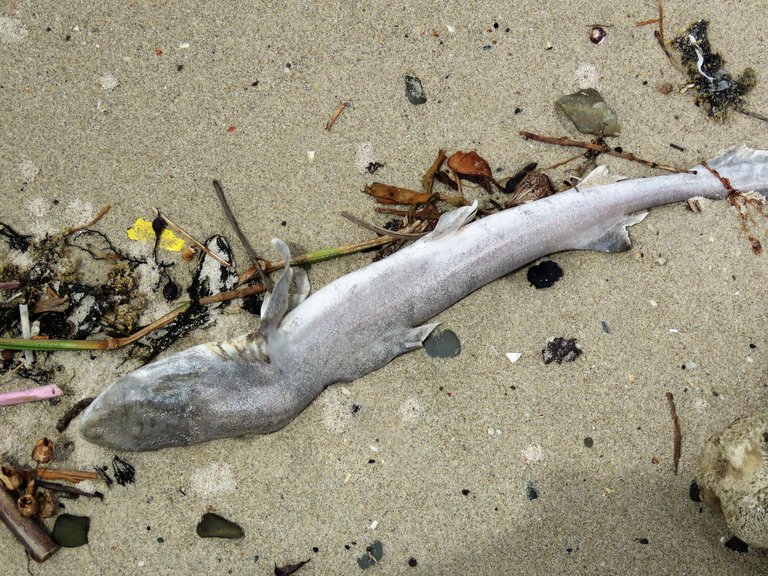 This little guy did not make it in the storms, as there are very sharp rocks here underwater and the waves smashed him against the rocks.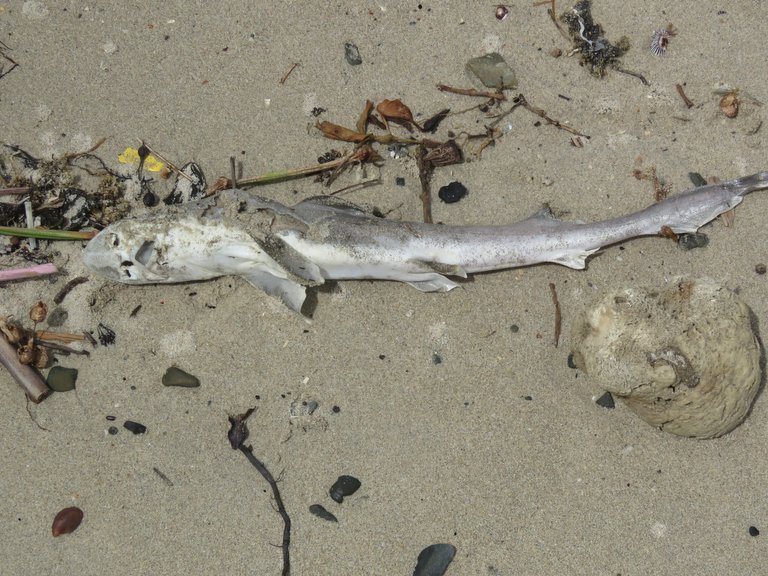 That face of the shark almost looks human doesn't it?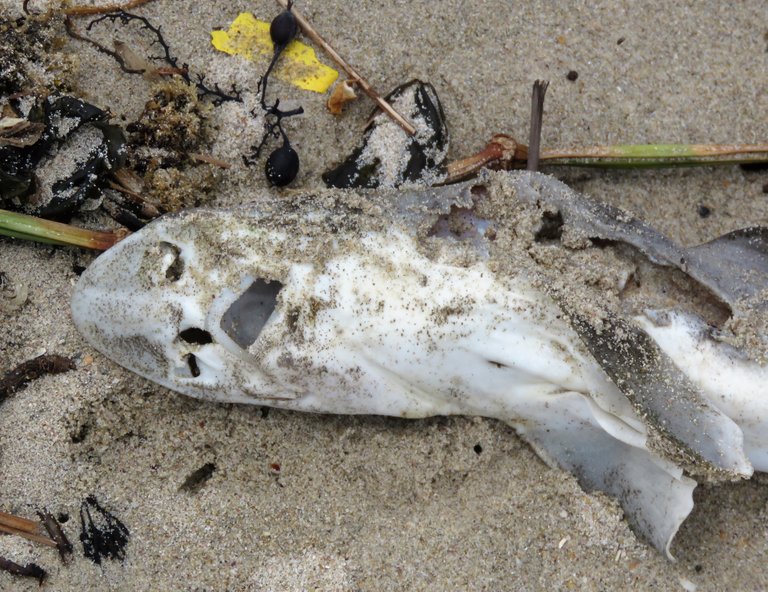 The fishermen go out very deep here during low tide and that guy was standing on the last rocky outcrop in the sea. His mate was on his way to join him, but I don't know on what he was going to stand.
You can see that all of the fishermen were wearing thick rubber boots, as they are well aware of the sharp rocks that sunk many ships along the coastline.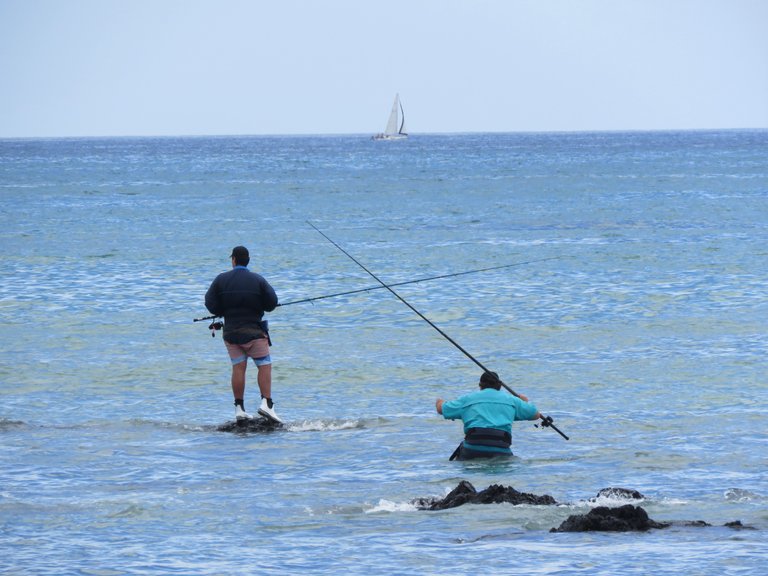 So a guy was running on the water past a boat here in the deep waters.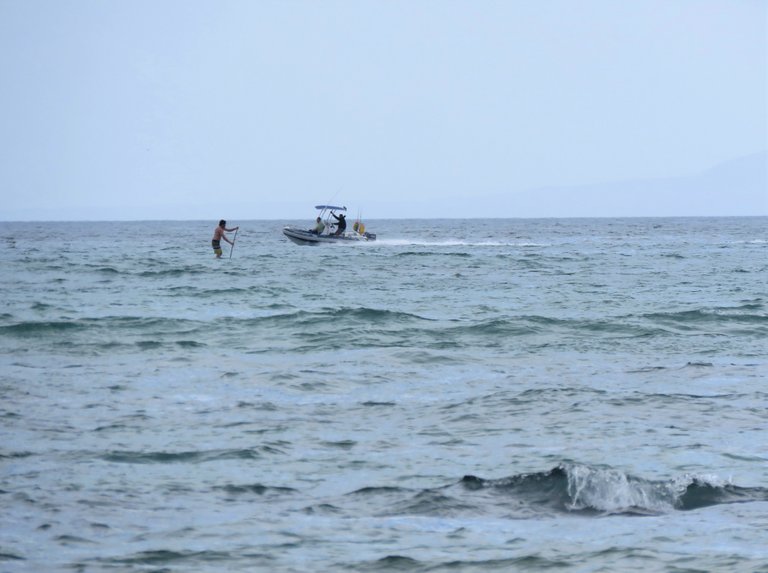 Not really running as he was on a paddle board :)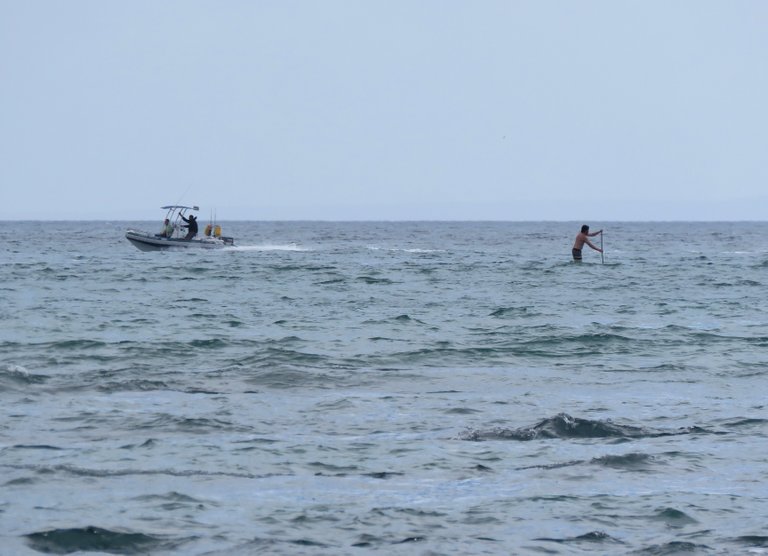 And that's it folks, the 3 part series is now completed and I still have many photos of other sights, but I will post them some other time. The sea is filled with wonders and I am always happy to see local children doing their thing on the rocks, as they all become great fishermen when they grow up with a vast knowledge about the ocean.
To spend an entire lifetime at the sea must be fabulous, as it is a totally different way of life.
With my second post today, I will revert back to my other loves, which are nature and the mountains.
And That's All Friends!
Photos by Zac Smith-All Rights Reserved.
Camera: Canon Powershot ZX60HS Bridge camera.
Thank you kindly for supporting a post on behalf of @papilloncharity
---
---