[Esp/Eng] Philippe Coutinho: En busca de la redención / Philippe Coutinho: In search of redemption
Para ser un futbolista de alto rendimiento se necesita al más que talento, pues hemos visto otros tantos jugadores, es más claro ejemplo fue Ronaldinho, que a pesar de que es posiblemente el más talentoso de la historia de este deporte, pero por su estilo de vida, con varias locuras y excesos, pudo mantenerse en su nivel óptimo por muchos años.
To be a high-performance footballer you need more than talent, as we have seen so many other players, a clearer example was Ronaldinho, who although he is possibly the most talented in the history of this sport, but because of his style of Life, with various follies and excesses, was able to remain at its optimum level for many years.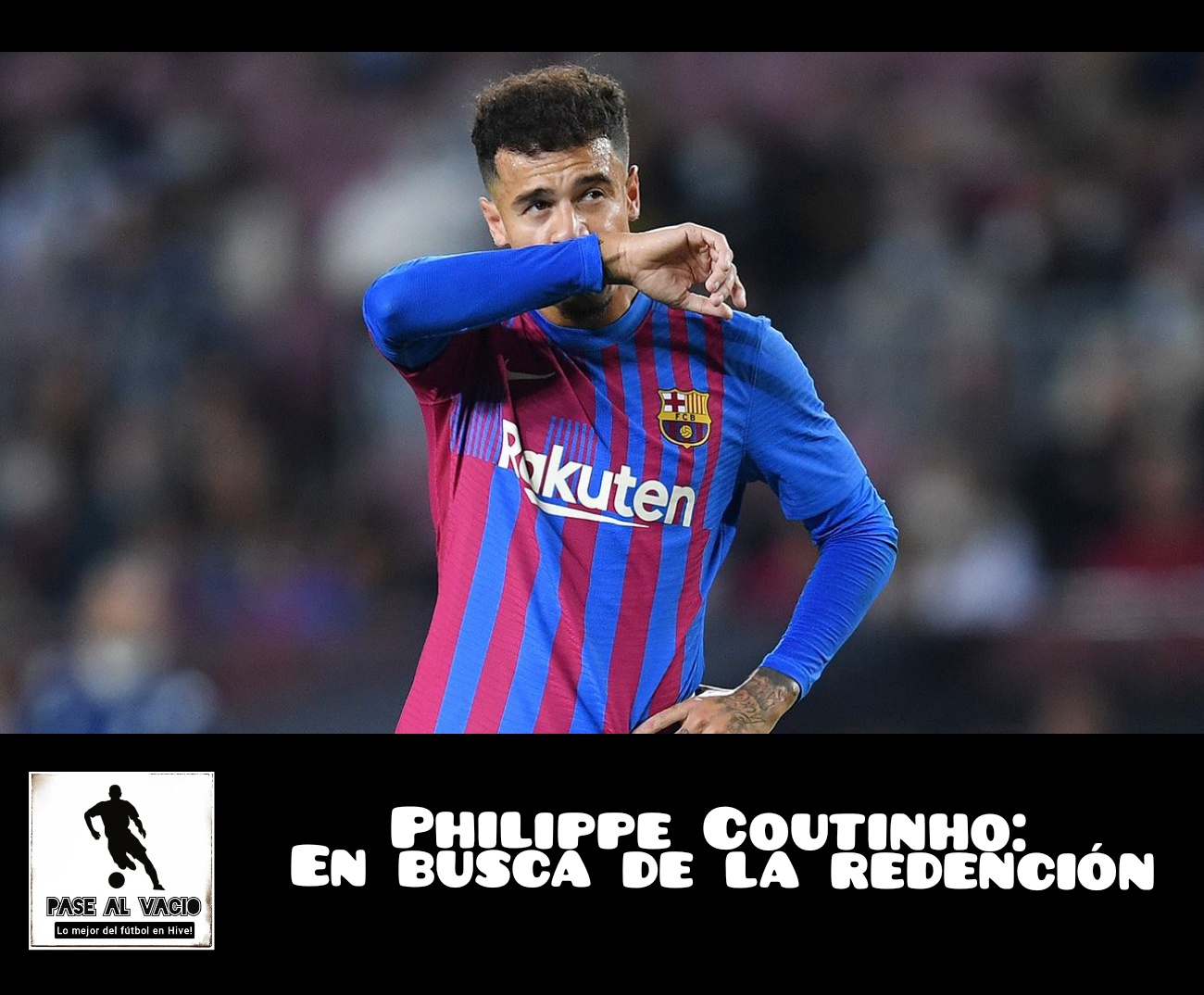 Fuente
Hay otros que necesitaron mucho trabajo, y un poco de suerte, para poder llegar al máximo nivel, ejemplo como N'Golo Kante o Jamie Vardy son de los más destacados en los últimos años, pues de jugar en categorías casi que amateur, comandaron un equipo para alzarse con la Premier League, a pesar de que nadie daba un centavo por ellos, claro, excluyendo los aficionados más apasionados de su club.
There are others who needed a lot of work, and a bit of luck, to be able to reach the highest level, such as N'Golo Kante or Jamie Vardy are among the most prominent in recent years, because from playing in almost amateur categories, they commanded a team to win the Premier League, despite the fact that nobody gave a penny for them, of course, excluding the most passionate fans of their club.
Pensando en estos casos de éxito previo, y viendo desde afuera que lleva un estilo de vida muy sano y que al parecer está trabajando para volver a su mejor nivel, tenemos el caso muy raro de Philippe Coutinho, que llegó siendo uno de los mejores futbolista de las Premier League al Barcelona, y después de una media temporada donde mostró muchas ganas y destellos de su talento, se apago en los años venideros, siendo considerado hoy en día como el peor fichaje de la historia del club azulgrana, tanto por el dinero que se pagó por él, como por su rendimiento.
Thinking about these previous success stories, and seeing from the outside that he leads a very healthy lifestyle and that he seems to be working to return to his best level, we have the very rare case of Philippe Coutinho, who arrived as one of the best footballers from the Premier League to Barcelona, and after a half season where he showed great enthusiasm and flashes of his talent, he faded in the coming years, being considered today as the worst signing in the history of the Barça club, both for the money that was paid for him, as for his performance.
Todo esto ha puesto mucha presión sobre el brasileño, que poco a poco ha visto como su nivel bajó de forma preocupante, siendo uno de sus principales problemas su capacidad de adaptación, pues a pesar de que llegó al Camp Nou con la idea de jugar en el medio campo como un interior o tal vez un poco más adelantado, y así ser el reveló de Andrés Iniesta, lo cierto es que lo han posicionado casi exclusivamente en el extremo izquierdo, primordialmente por la poca planificación del área deportiva y por el exceso de mediocampista que habían en su tiempo en el equipo.
All this has put a lot of pressure on the Brazilian, who little by little has seen his level drop in a worrying way, one of his main problems being his ability to adapt, because despite the fact that he arrived at the Camp Nou with the idea of playing in the midfield as an interior or perhaps a little more advanced, and thus to be the one revealed by Andrés Iniesta, the truth is that they have positioned him almost exclusively on the extreme left, mainly due to the little planning of the sports area and the excess of midfielder who had in his time in the team.
Su competencia con el francés Ousmane Dembélé, el segundo fichaje más costoso del Barcelona, tampoco le vino bien, pues no consiguió la regularidad que hubiera deseado, alternando titularidades con él cuando estuvo disponible, y luego su salida al Bayern Munich fue buena, ganando algo de confianza y siendo un jugador de recambio importante para que el equipo Flick consiguiera el triplete. Pero cuando volví a Barça, se lesionó de gravedad, apagando de nuevo al brasileño.
His competition with Frenchman Ousmane Dembélé, Barcelona's second most expensive signing, did not suit him either, as he did not achieve the regularity he would have wanted, alternating starts with him when he was available, and then his departure to Bayern Munich was good, winning something trustworthy and being an important replacement player for the Flick team to get the treble. But when I returned to Barça, he was seriously injured, turning the Brazilian off again.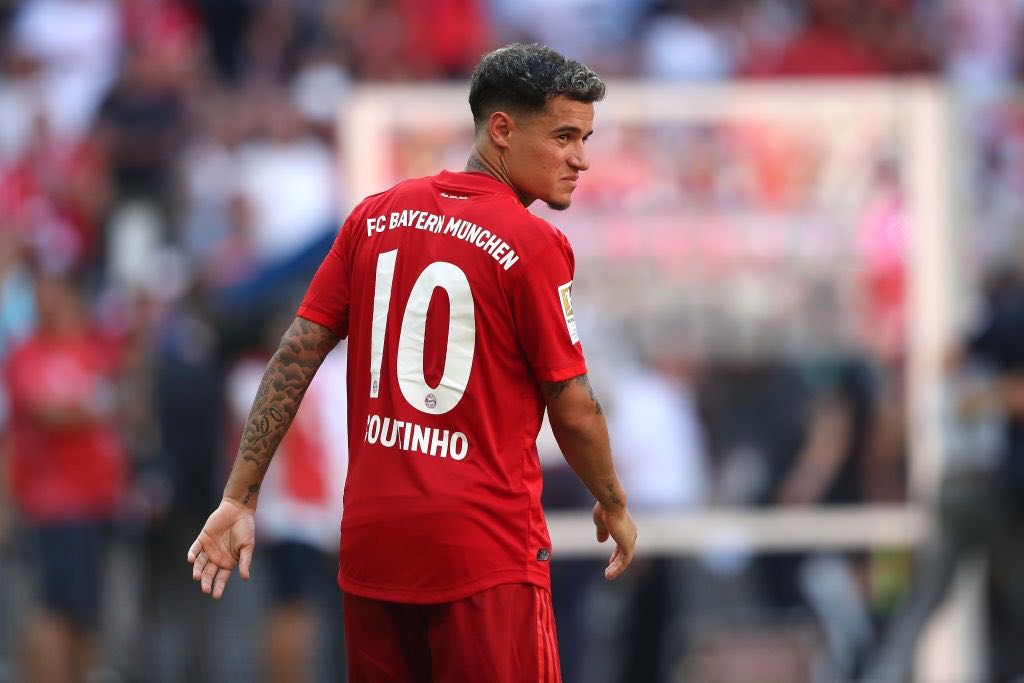 Fuente
Ahora con Xavi en el equipo, Coutinho tiene una nueva oportunidad para conseguir su mejor nivel, pero su actitud no ha sido la correcta desde que volvió de su lesión, teniendo un altercado con la dirección técnica interina, por lo que ahora está buscando ayuda psicológica profesional para volver a recuperar sensaciones.
Now with Xavi in the team, Coutinho has a new opportunity to achieve his best level, but his attitude has not been correct since he returned from his injury, having an altercation with the interim technical direction, so he is now seeking psychological help professional to regain sensations.
Este factor es poco discutido en un mundo donde se vive más por tus condiciones físicas y calidad con el balón, por lo que denota un verdadero interés en el brasileño en volver a sentirse un importante en el panorama futbolístico.
This factor is little discussed in a world where people live more because of their physical conditions and quality with the ball, so it denotes a real interest in the Brazilian in once again feeling an important player on the football scene.
Y para el que no crea que este aspecto es igual de importante, en el terreno de juego los futbolistas están en una continua toma de decisiones, ¿Retengo un poco el balón, la pasé hacia adelante, me voy del defensa o intento un pase al vació? Una decisión errónea puede hundir a un jugador en el partido, mientras que una acertada puede enaltecer su confianza, por lo que termina siendo igual de indispensable tener un jugador confiado sobre el césped, que pueda tomar una decisión algo arriesgada cuando se tengan opciones, ya que la única forma de ganar aquí, es marcando goles.
And for those who do not believe that this aspect is just as important, on the pitch the footballers are constantly making decisions, do I hold the ball a little, pass it forward, leave the defense or try a pass to the empty? A wrong decision can sink a player in the game, while a correct one can enhance their confidence, so it ends up being just as essential to have a confident player on the pitch, who can make a somewhat risky decision when they have options. that the only way to win here is by scoring goals.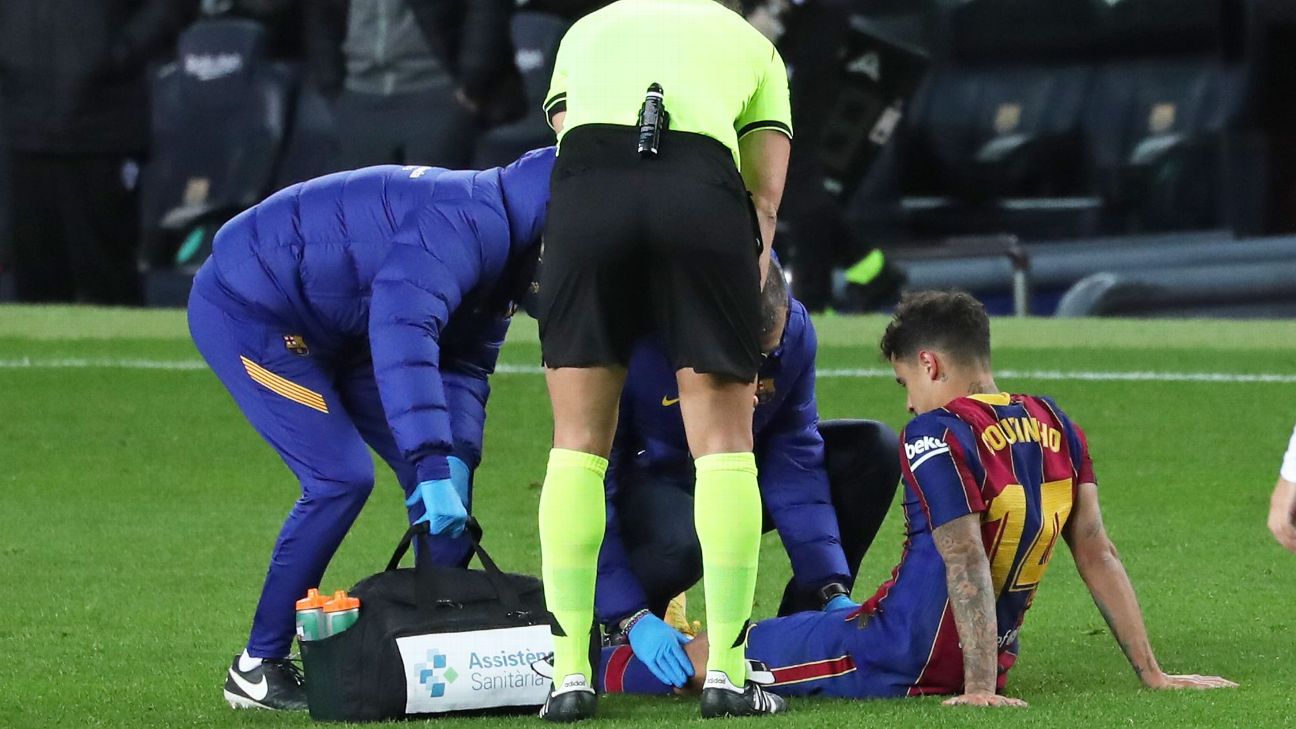 Fuente
El brasileño está en busca de su rendición, quiere callar todas las críticas que rodean a su persona y que el Camp Nou vitoree su nombre otra vez, y así ganar enteros para acudir a la cita de Qatar 2022, donde podría luchar por cumplir el sueño de cualquier futbolista, alzar el trofeo con la verdeamarela. El talento esta presente y Xavi Hernández parece que quiere apostar por él, ahora solo debemos sentarnos a esperar si se volverá una leyenda del club, o tendrá que buscar un nuevo destino, que lo hago volver a ser considerado uno de los mejores jugadores del mundo.
The Brazilian is in search of his surrender, he wants to silence all the criticism that surrounds him and for the Camp Nou to shout his name again, and thus win integers to attend the Qatar 2022 appointment, where he could fight to fulfill the dream of any footballer, raise the trophy with the verdeamarela. The talent is present and Xavi Hernández seems to want to bet on him, now we just have to sit and wait if he will become a club legend, or will have to find a new destination, which makes him once again considered one of the best players in the world.
---

Cualquier tema que estén interesados que toque en mi blog será bienvenido y trataré de dar lo mejor de mi, muchas gracias!
Any topic that you are interested in that I touch on my blog will be welcome and I will try to do my best, thank you very much!
---
---