ENG-TR ||INTERNAL WORLD OF TENNIS ||Tenisin İÇ DÜNYASI
Hello Dear Friends,
This is my first post in the Actifit community. First of all, I would like to greet all my friends here with my most sincere and sincere feelings. How are you? I hope everyone is well. I would like to state that I am very happy to write in this community.
Merhaba Sevgili Arkadaşlar,
Bu benim Actifit topluluğundaki ilk yazımdır. Öncelikle burada bulunan tüm arkadaşları en içten ve samimi duygularımla selamlıyorum. Nasılsınız? Umarım herkes iyidir. Bu toplulukta yazı yazmaktan dolayı çok mutlu olduğumu belirtmek isterim.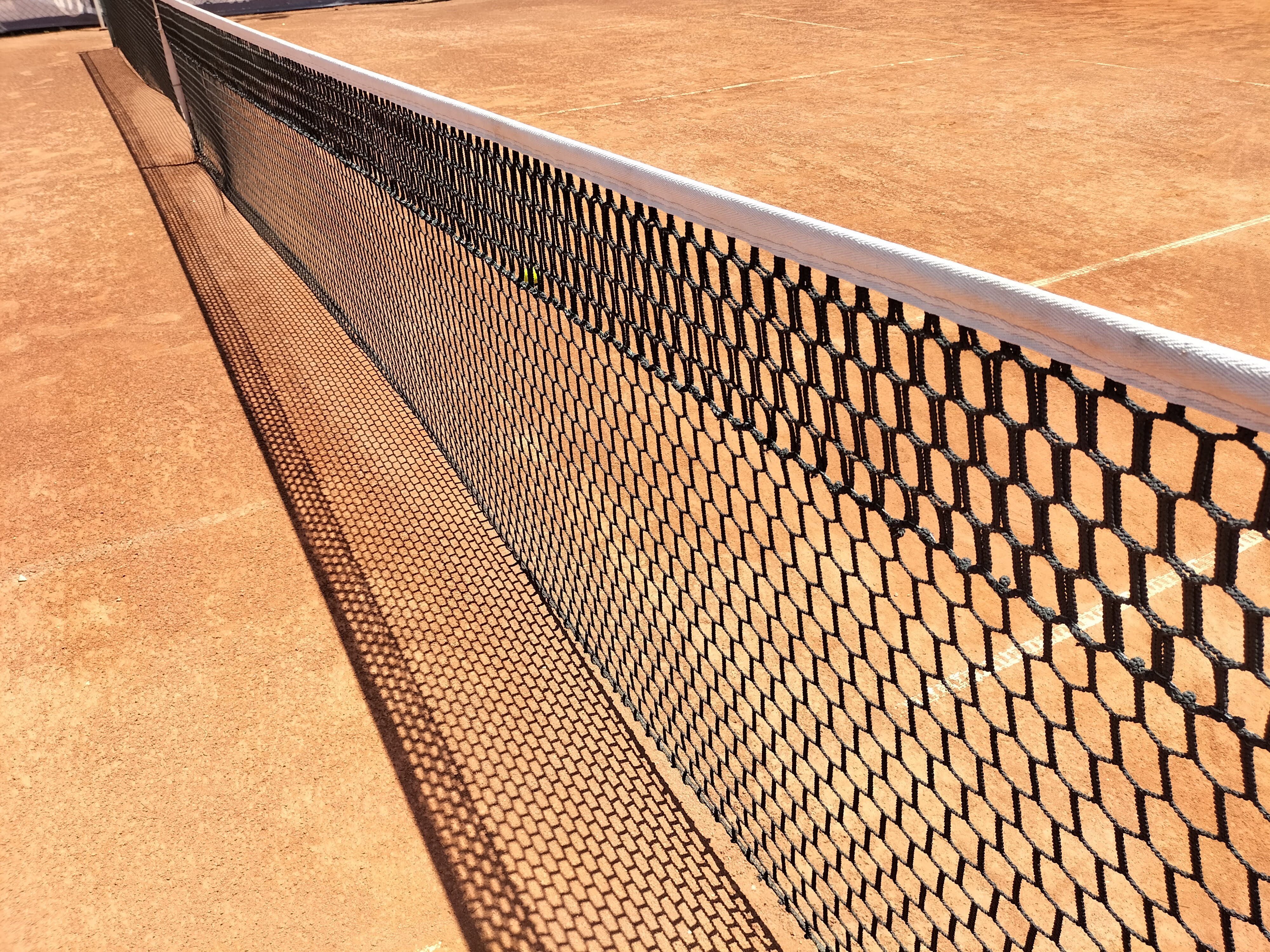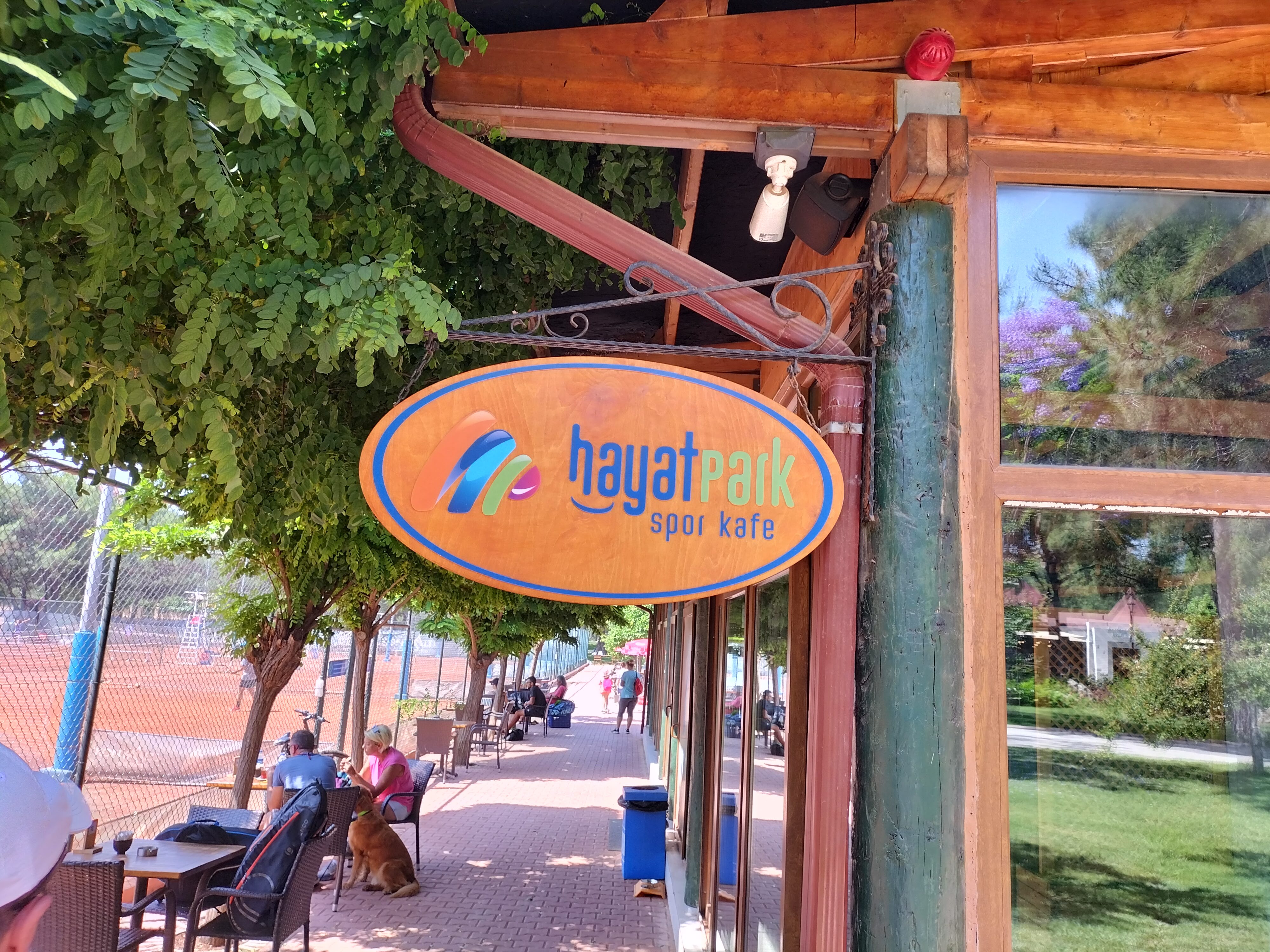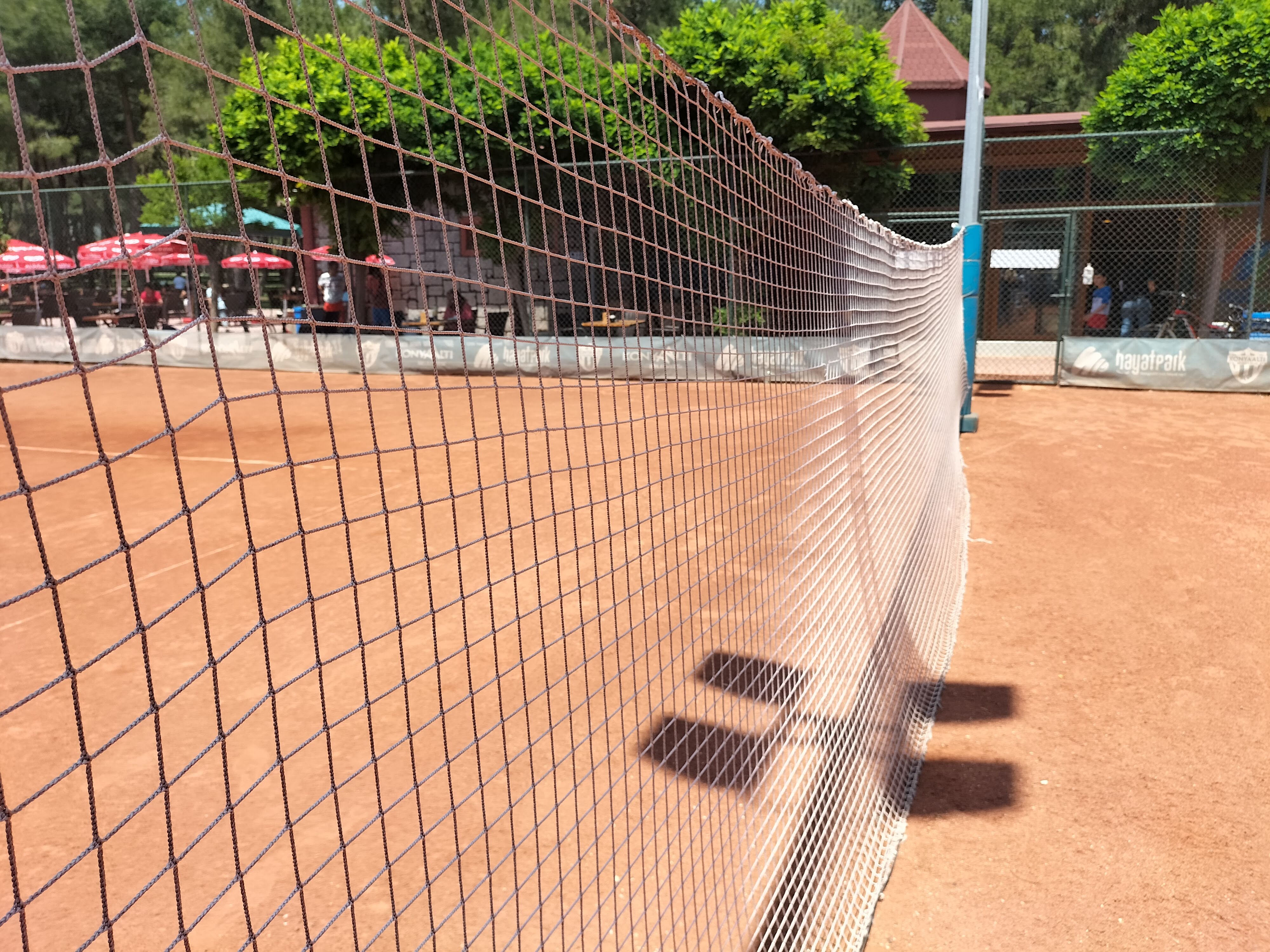 I usually spend the weekends playing a tennis match with my best friend Burak. This week, we rented the tennis court for two hours between 12:00 and 14:00 on Saturday. The price of the two-hour tennis court is 80 TL, that is, about 8 Hive.
Hafta sonları genelde en yakın arkadaşım olan Burak ile birlikte Tenis maçı oynayarak geçiririm. Bu hafta da yine Cumartesi günü saat 12.00 ve 14.00 saatleri arasında iki saatlik tenis kortunu kiraladık. İki Saatlik tenis kortunun fiyatı 80 TL yani yaklaşık 8 Hive civarındadır.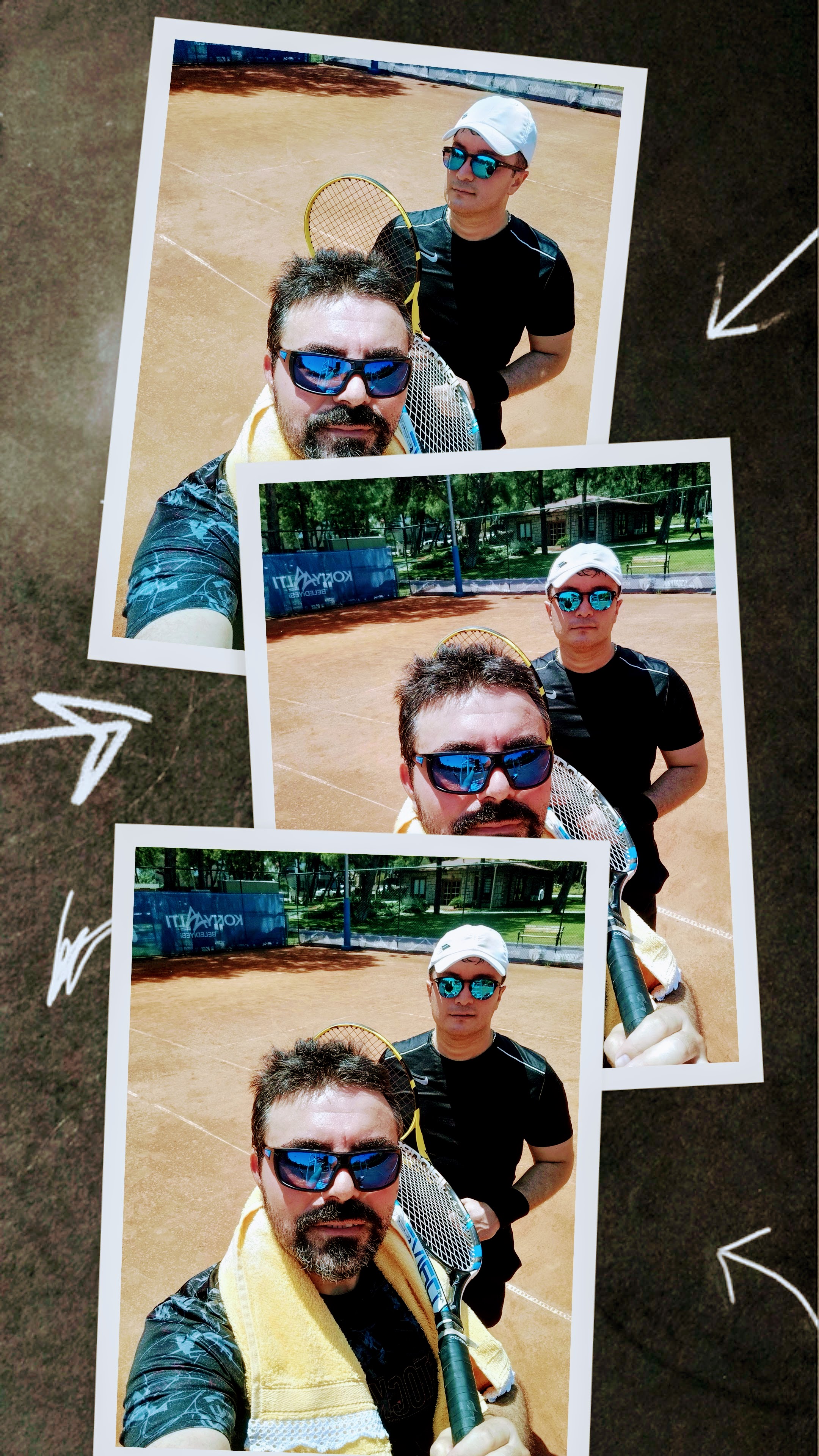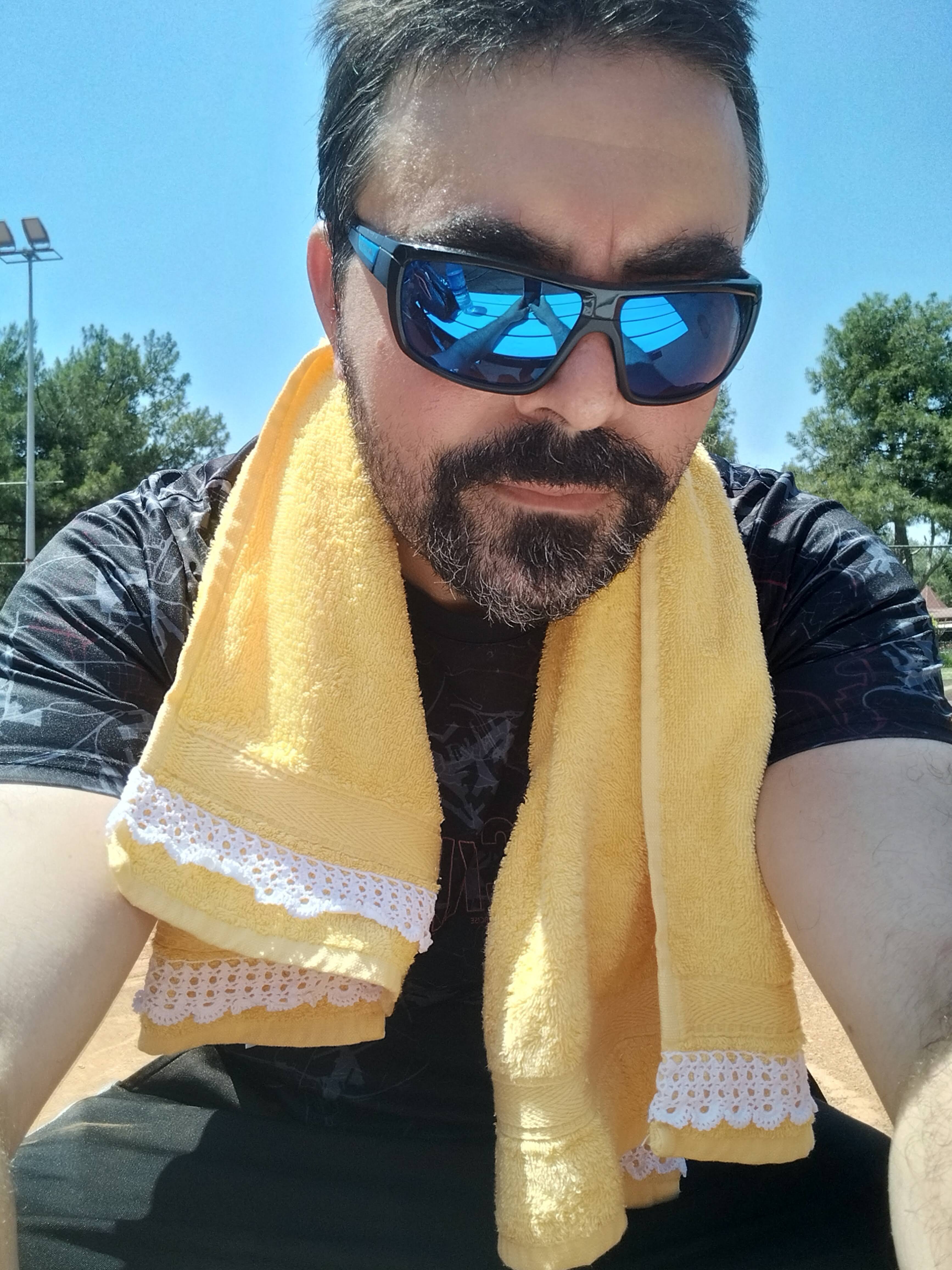 In order to play tennis, we need to call Hayat Park management 2 days in advance. Since there was a very high demand, we called early in the morning and made our reservation. When he arrived on Saturday, at 11.20, I talked to my friend Burak on the phone and asked him when he would be leaving. He said it would be out in 10 minutes. I said I would leave immediately after I made my preparations.
Tenis oynamak için Hayat Park işletmesini 2 gün öncesinden aramamız gerekiyor. Çok yoğun bir talep olduğu için sabah erkenden arayıp rezervasyonumuzu yaptırdık. Cumartesi günü geldiğinde saat 11.20' de Burak arkadaşımla telefonla görüşerek ne zaman çıkacağını sordum. O da 10 dakikaya çıkacağını söyledi. Bende hazırlıklarımı yaptıktan sonra hemen çıkacağımı söyledim.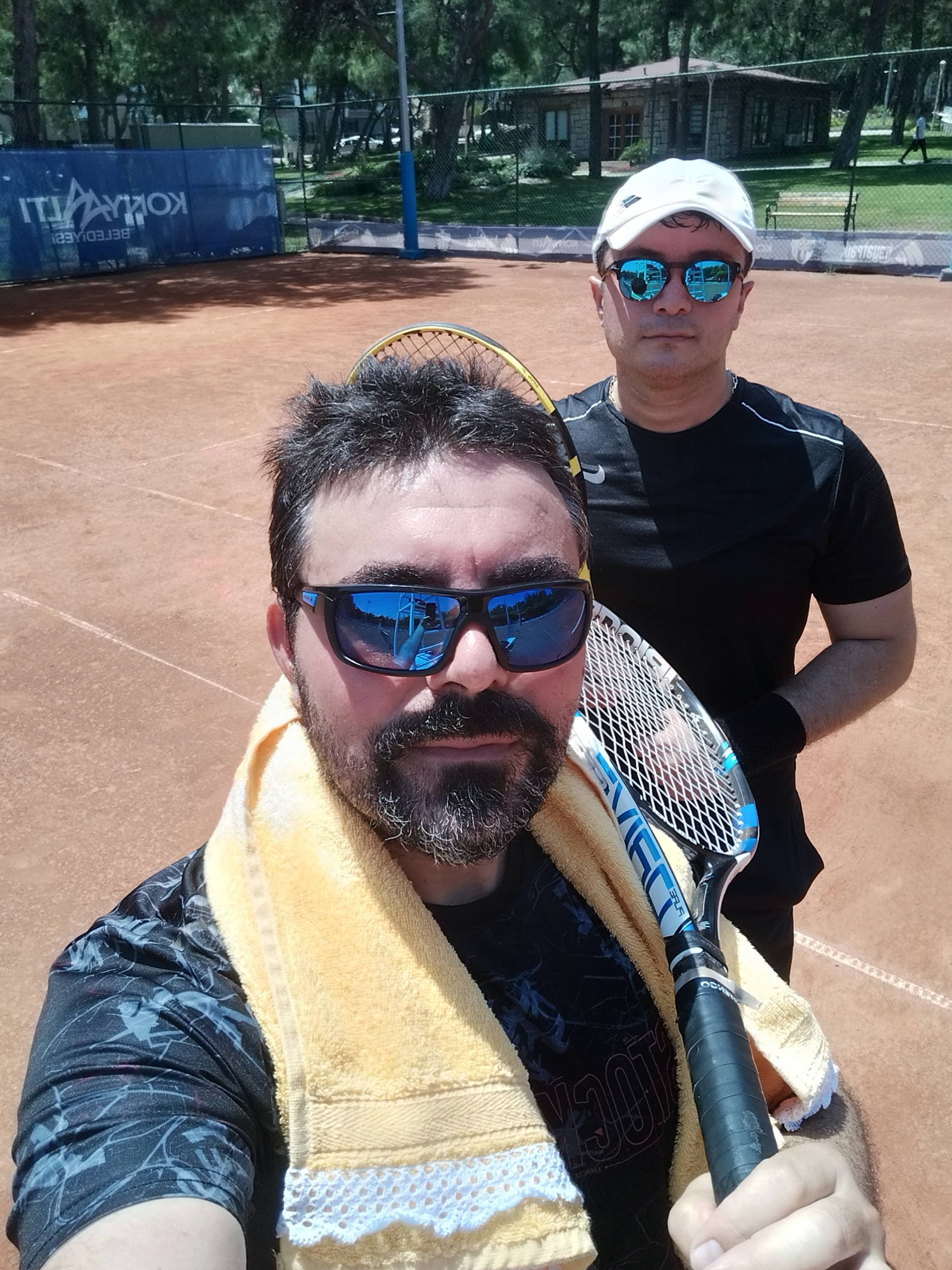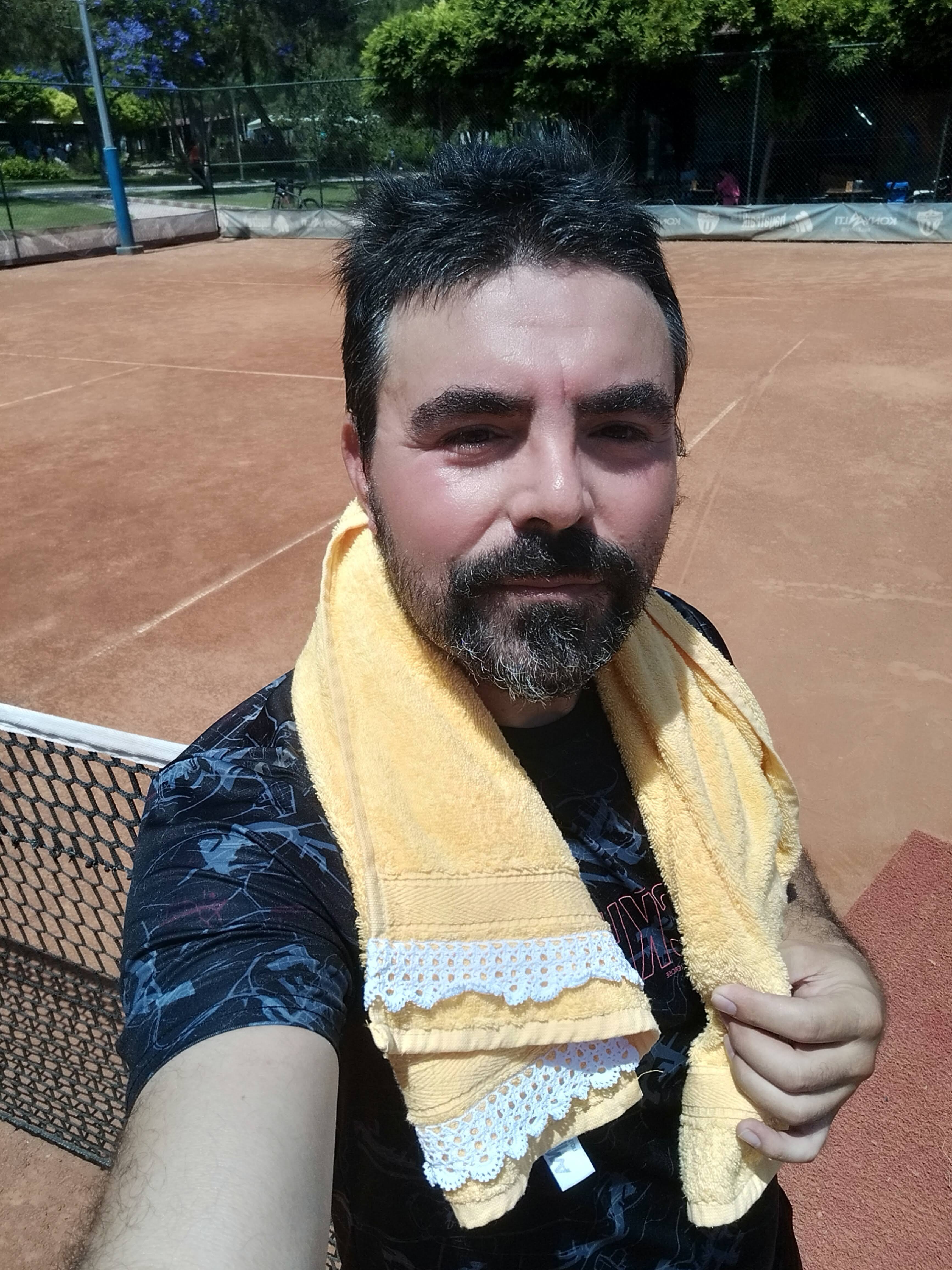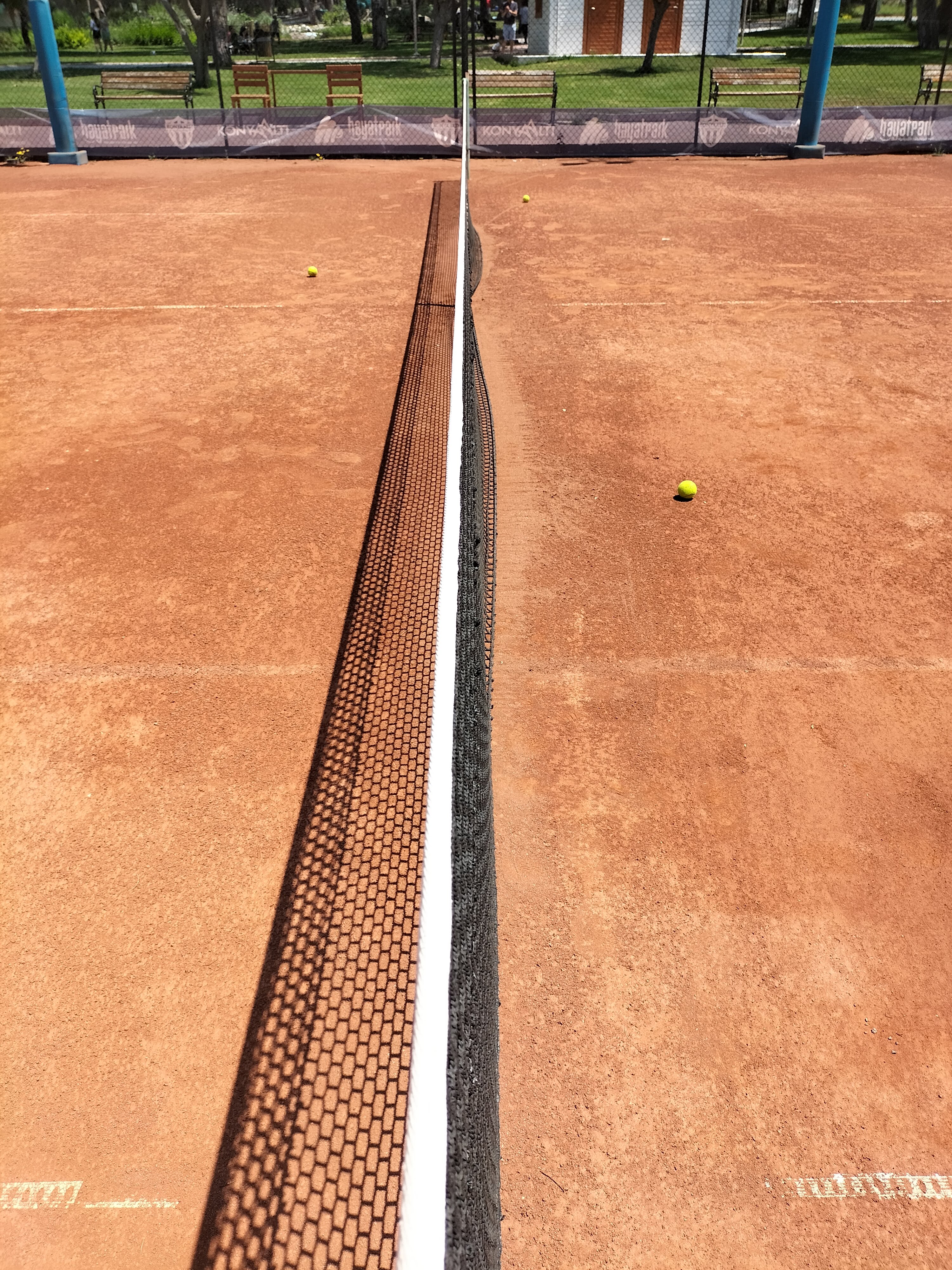 We tried to warm up a little by jogging at a light pace in Hayat Park 10 minutes before the training hour. On the court we rented, he was teaching tennis to a teacher and a young student who had just started playing tennis. After their time was up, we entered the field. Before starting the tennis match, we tried to warm up by throwing the balls with our rackets in the middle of the court.
Antrenman saatine 10 dakika kala Hayat Parkın içinde hafif tempoda koşarak biraz ısınmaya çalıştık. Kiraladığımız kortta tenis ders veren bir hoca ve tenise yeni başlamış küçük bir öğrencisine ders veriyordu. Onların süreleri dolduktan sonra, biz sahaya girdik. Tenis maçına başlamadan önce kortun orta sahasında raketlerimizle topları karşılıklı atarak ısınmaya çalıştık.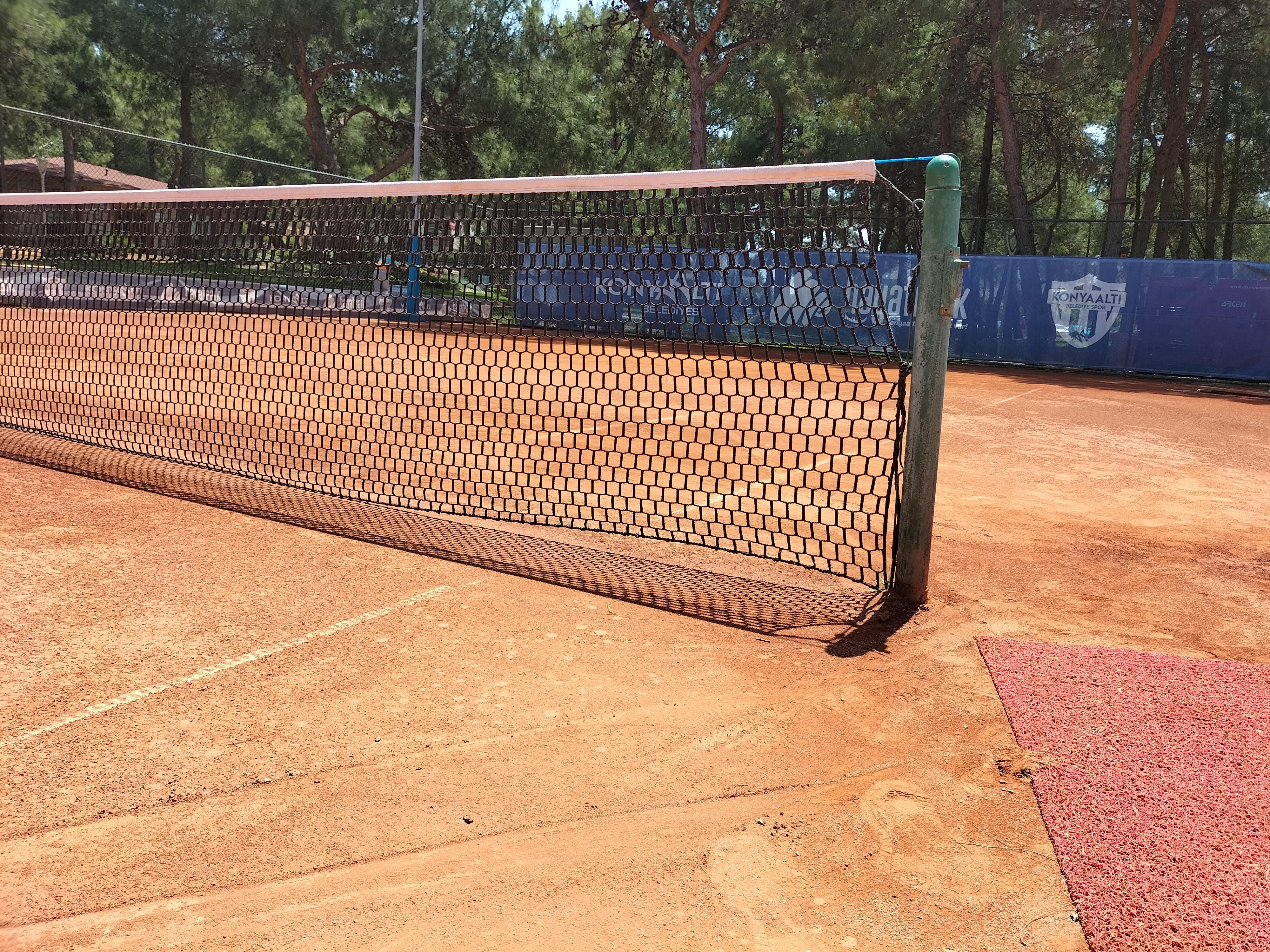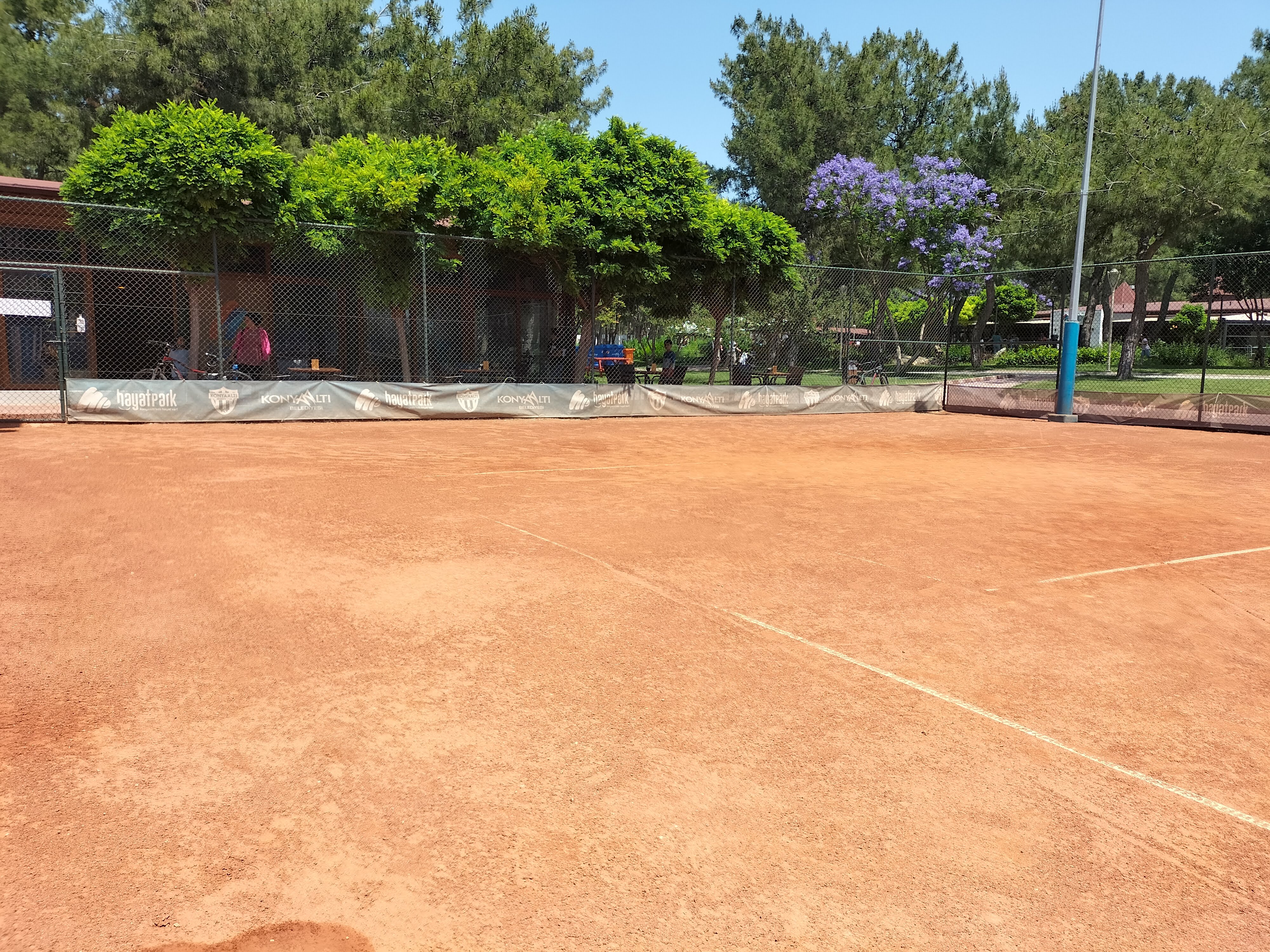 Tennis can be played with two people facing each other, or it can be played with four people in groups of two. There are different types of tennis courts.
Tenis karşılıklı iki kişi oynanabileceği gibi, ikişerli grup halinde dört kişiyle de oynanır. Tenis kortlarının farklı farklı çeşitleri vardır.
Hard Tennis Courts ( Hard court )
In these courts, which consist of a set of asphalt and concrete mixtures, paint and coating are applied to cover the outer surface and to obtain a flat bumper, making the floor suitable for playing ball. They are generally made in the parks established by the Municipality, in the businesses and in the sports halls of the schools. Because it is a hard ground, the tennis ball bounces higher on this surface. The ball moves faster. The tennis player consumes more energy on these floors.
Sert Tenis Kortları ( Hard court )
Bir takım asfalt ve beton karışımlarından meydana gelen bu kortlarda, dış yüzeyini kapatmak ve düz bir tampon elde etmek için boya ve kaplama yapılarak zemin top oynamaya elverişli hale getirilir. Genelde Belediyenin kurmuş oldukları parklarda, işletmelerde ve okulların spor salonlarına yapılırlar. Sert bir zemin olduğu için tenis topu bu yüzeyde daha yükseğe zıplar. Top daha hızlı hareket eder. Bu zeminlerde tenis oyuncusu daha fazla enerji tüketmektedir.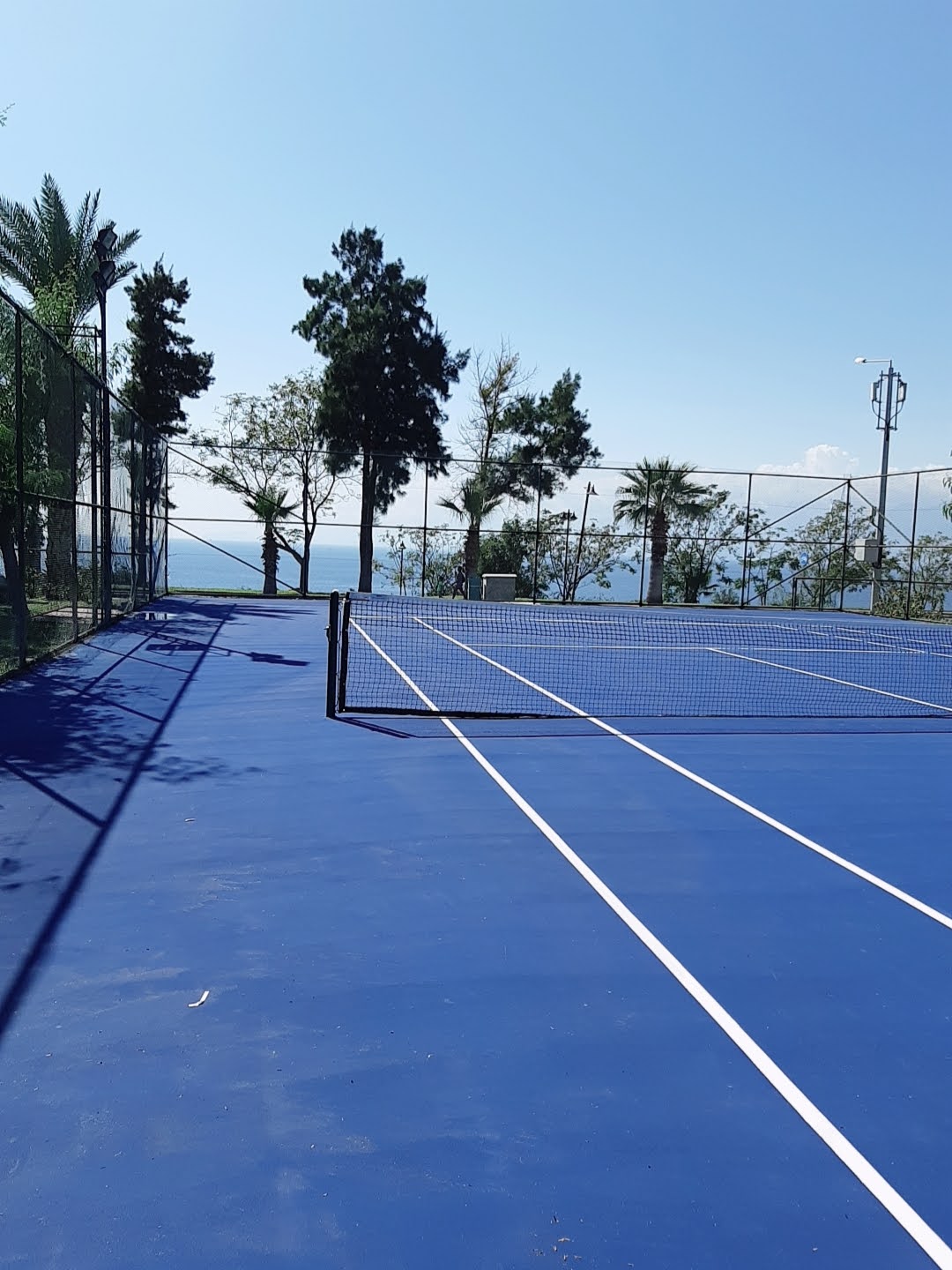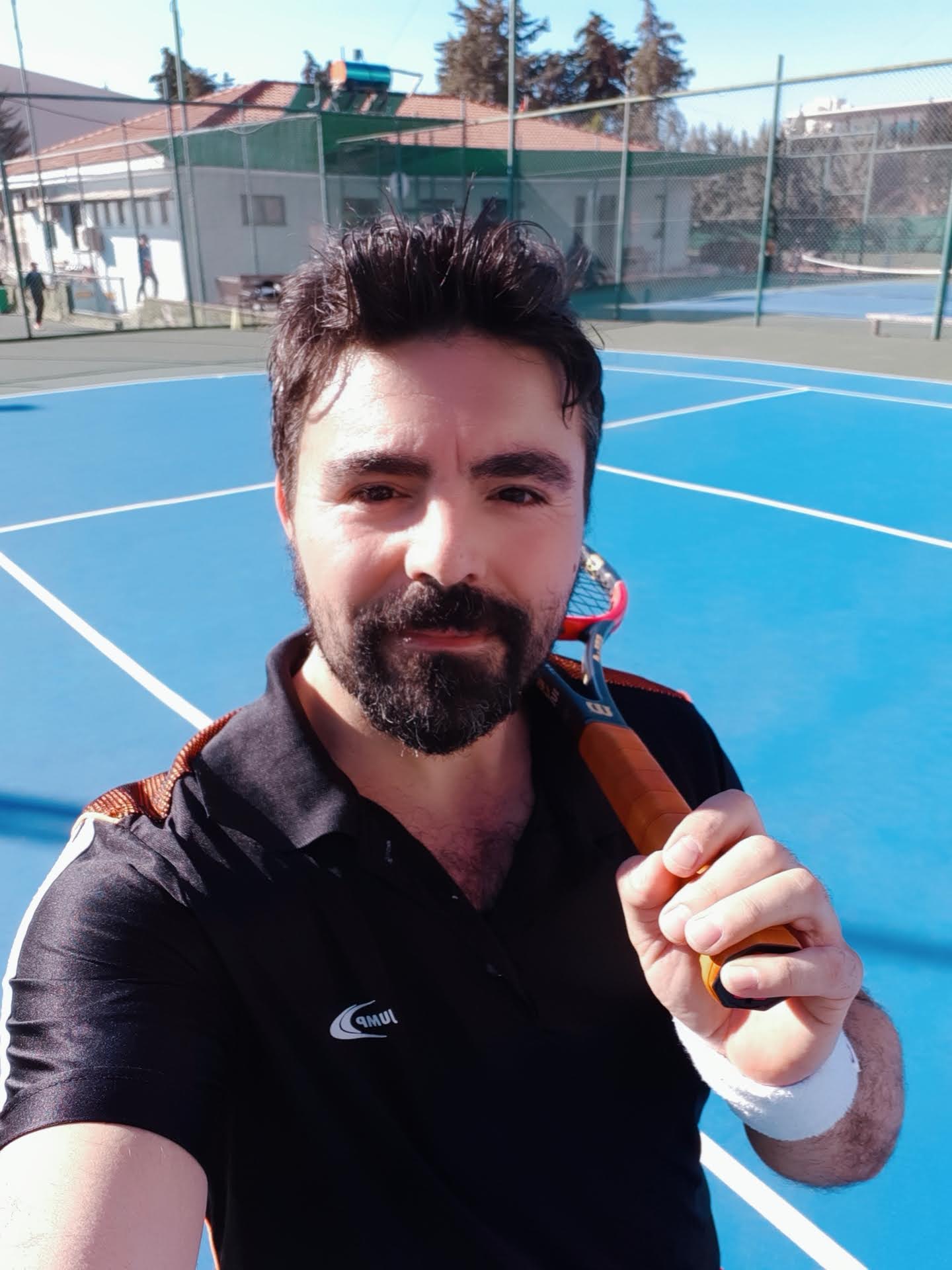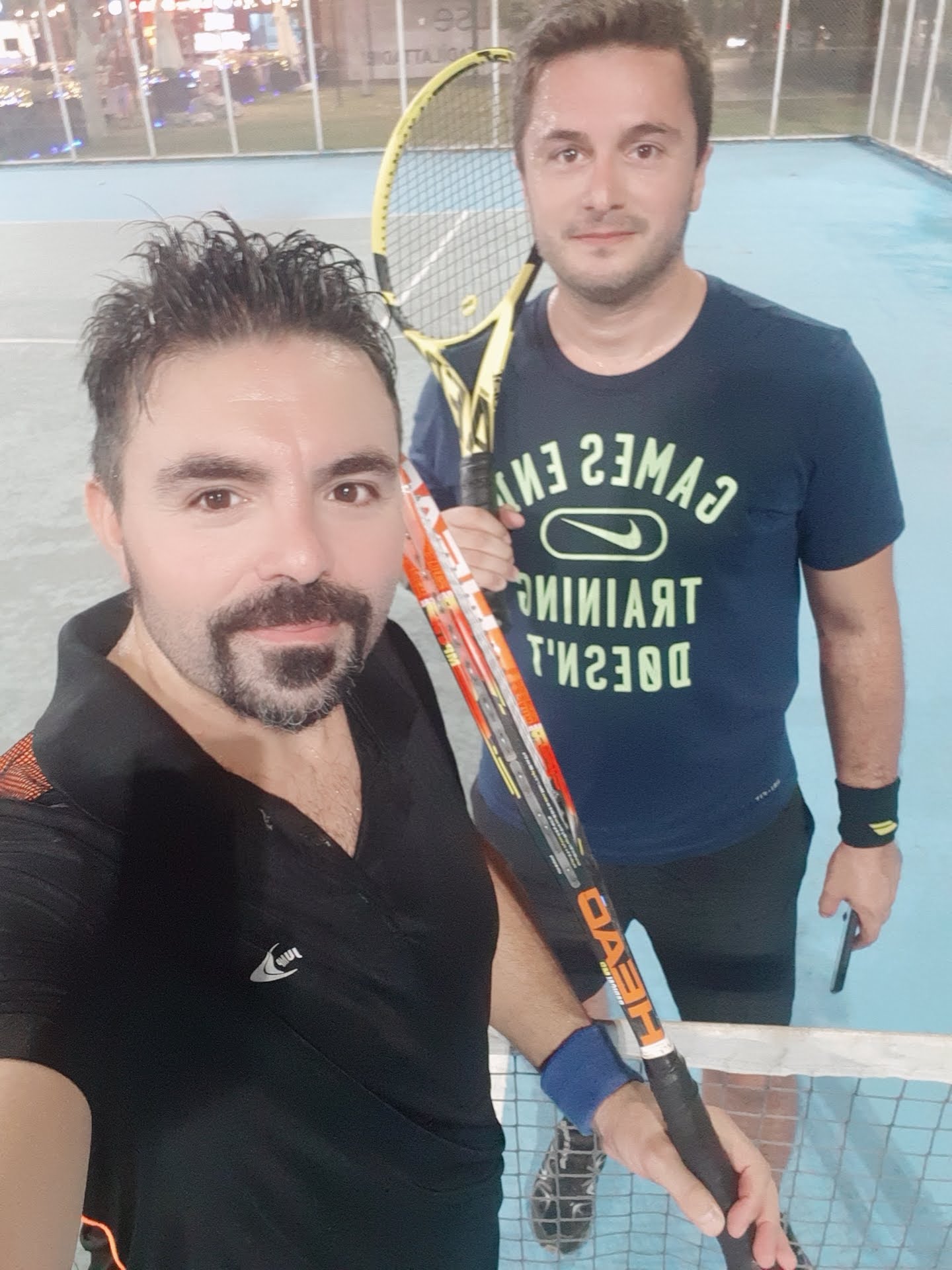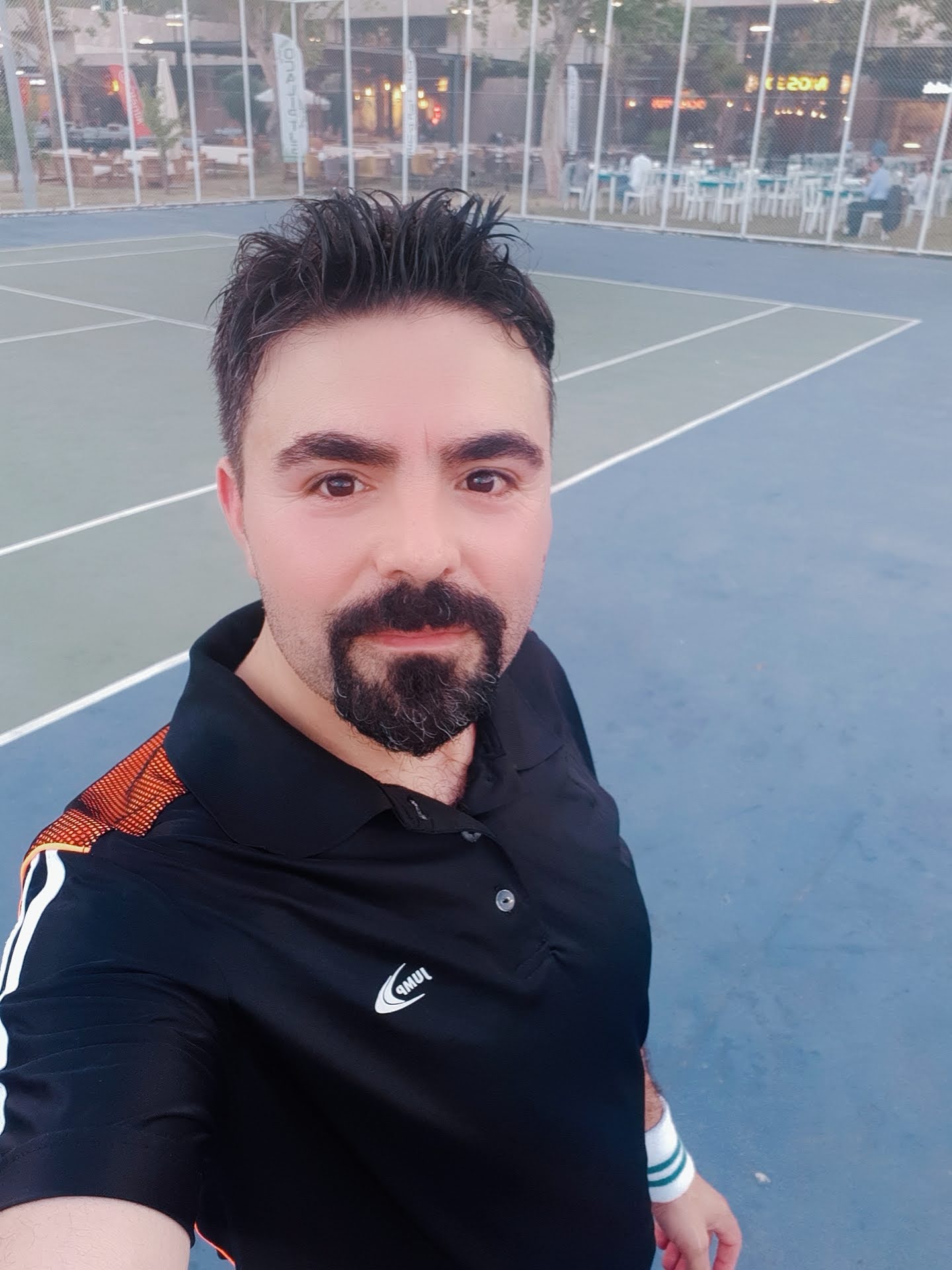 Clay Tennis Courts
It is a clay court that resembles a red color. In terms of their soft and textured surfaces, they are the courts where tennis balls move the slowest. It is fun and enjoyable to play. You can find the chance to show your special skills more actively on these courts. It is also the best in terms of health compared to other courts. Clay courts can also conserve their energy. You try to catch the balls by sliding in between. I can also say that it is a defensive court. Clay court competitions held between the world's leading tennis players have witnessed many contentious moments. Especially Roger Federer and Rafael Nadal played their most competitive matches on clay courts. We cannot ignore Rafael Nadal's success on clay courts. As someone who has won the championship 13 times in total, he is one of the indispensable athletes of clay courts.
Toprak Tenis Kortları
Kırmızı rengini andıran bir toprak korttur. Yumuşak ve dokulu yüzeyleri bakımından tenis toplarının en yavaş hareket ettiği kortlardır. Oynaması eğlenceli ve keyiflidir. Bu kortlarda kendi özel yeteneklerinizi daha aktif bir şekilde gösterme şansını bulabilirsiniz. Sağlık açısından da diğer kortlara göre en iyisidir. Toprak kortlar da enerjisini koruyabilir. Aralarda kayarak toplara yetişmeye çalışırsınız. Savunma ağırlıklı bir kort olduğunu da söyleyebilirim. Dünyanın önde gelen en iyi tenisçiler arasında yapılan toprak kort müsabakaları çok çekişmeleri anlara sahne olmuştur. Özellikle Roger Federer ve Rafael Nadal en çekişmeli maçlarını toprak kortta sergilemişlerdir. Rafael Nadal'ın toprak kortlardaki başarısının da göz ardı edemeyiz. Toplam da 13 kez şampiyonluğa ulaşmış biri olarak, kendisi toprak kortların vazgeçilmez sporcularındandır.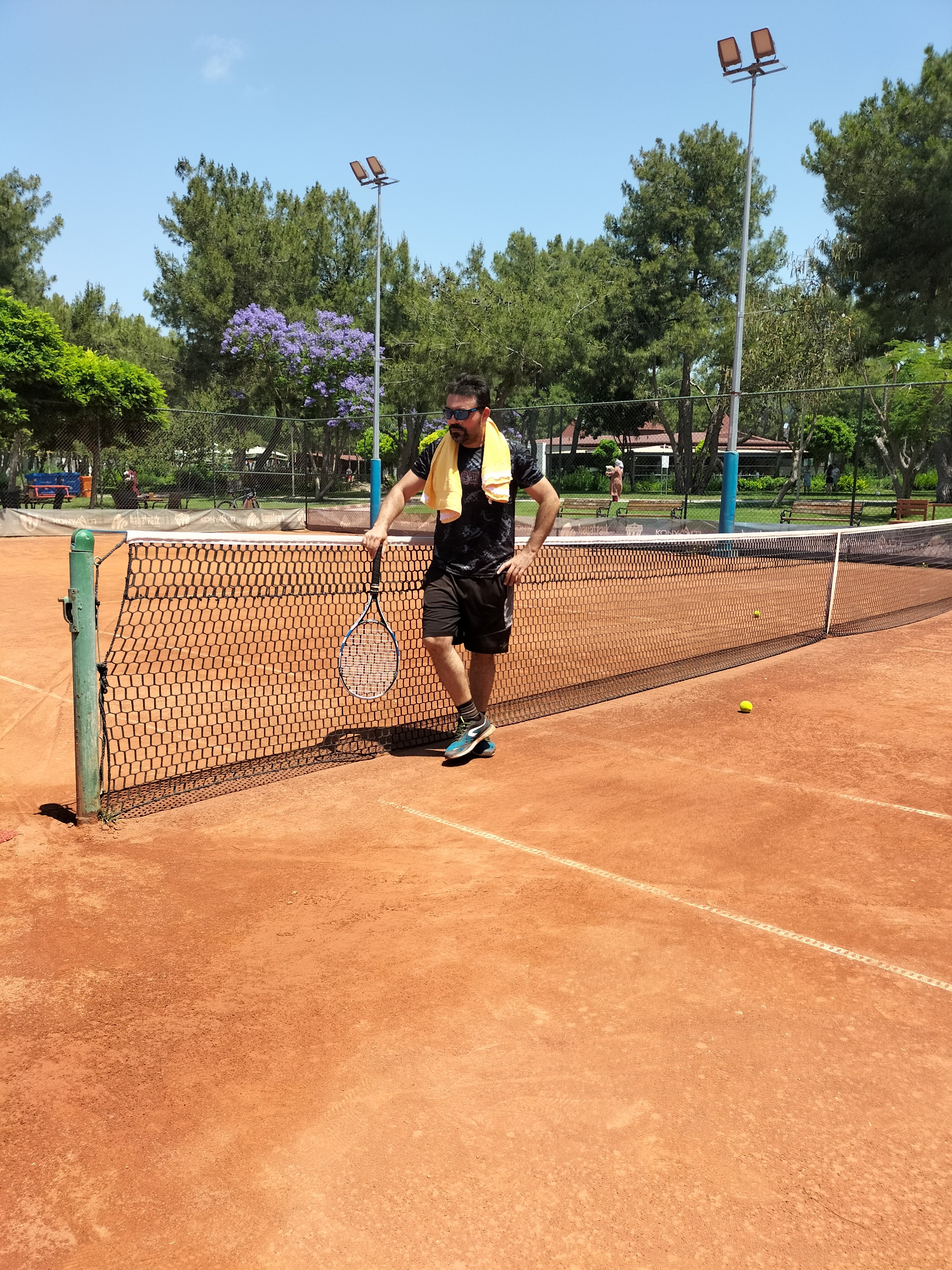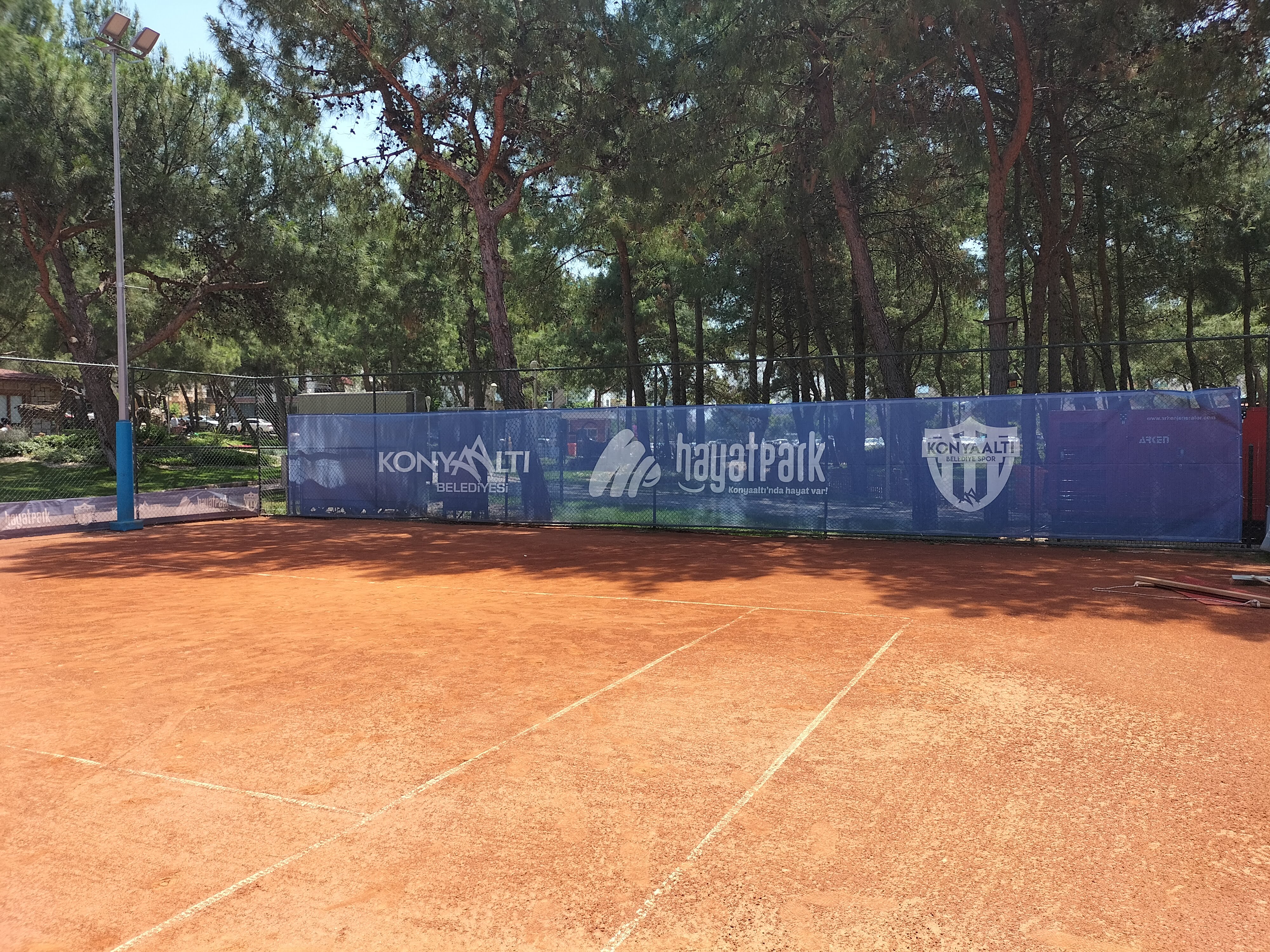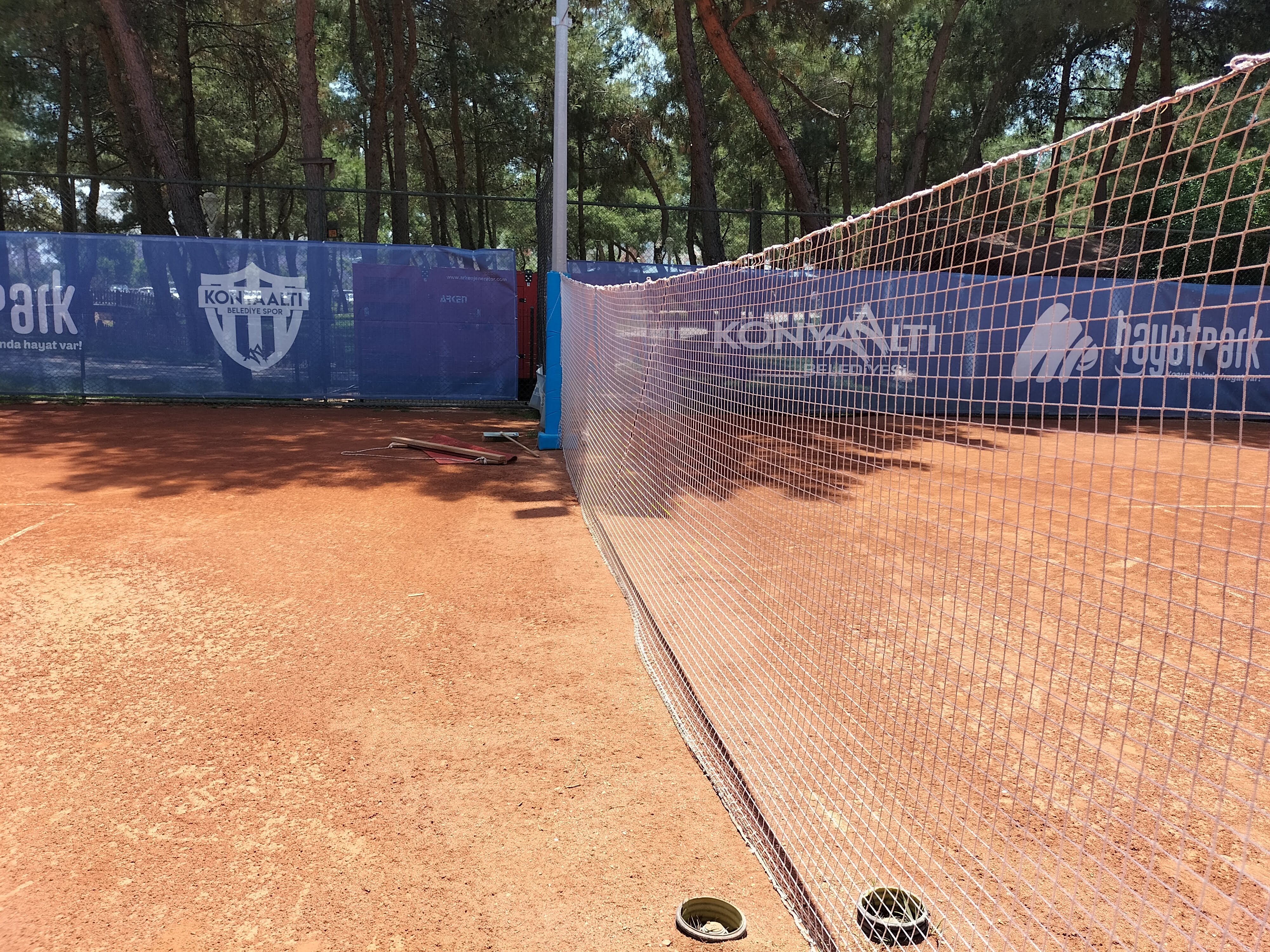 Grass Tennis Courts
These courts, which were very common in the past, are no longer used. It is not a preferred court because it is very expensive to maintain and cost. Balls do not bounce very much on grass surfaces either. We see that there are short rallies in the matches played on these courts. In these courts, where service is very important, Grand Slam Tournaments were played on these courts long ago. But now it's only played at Wimbledon tournaments.
Çim Tenis Kortları
Eskiden çok fazla yaygın olan bu kortlar, artık kullanılmamaya başlandı. Bakımı ve maliyeti çok masraflı olduğu için tercih edilen bir kort değildir. Çim yüzeylerde de toplar çok fazla zıplamazlar. Bu kortlarda yapılan maçlarda kısa kısa rallilerin olduğunu görürüz. Servisin çok önemli olduğu bu kortlarda, Grand Slam Turnuvaları çok eskiden bu kortlarda oynanırdı. Ama şimdi sadece Wimbledon turnuvalarında oynanıyor.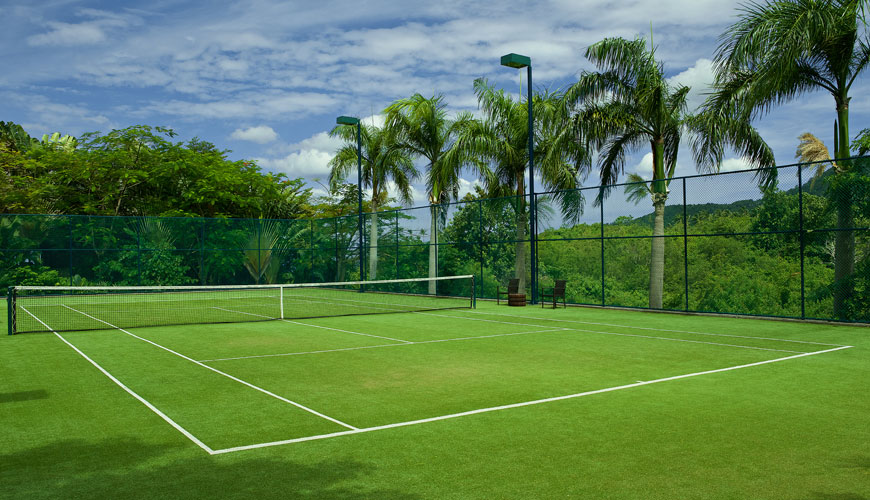 Kaynak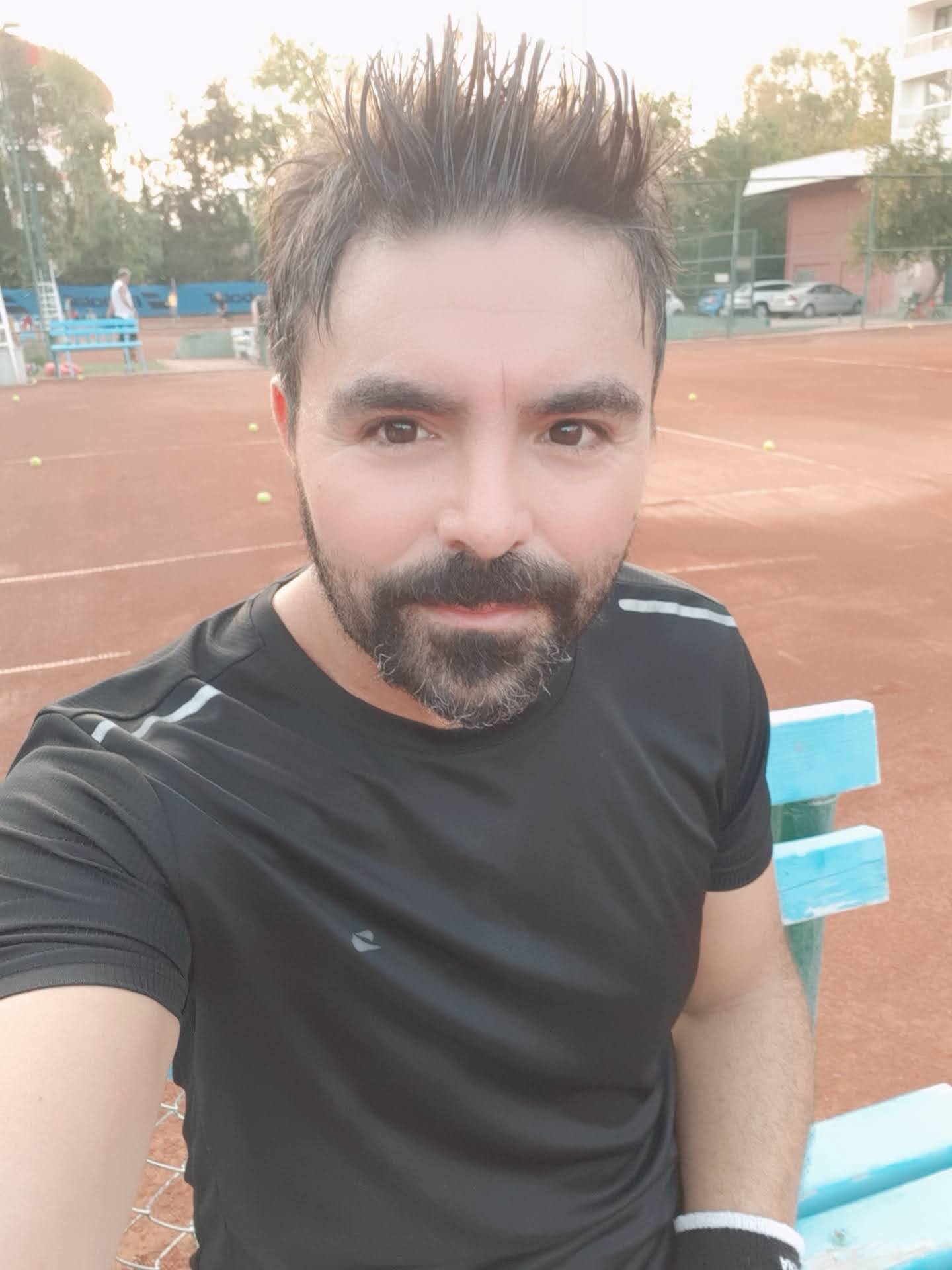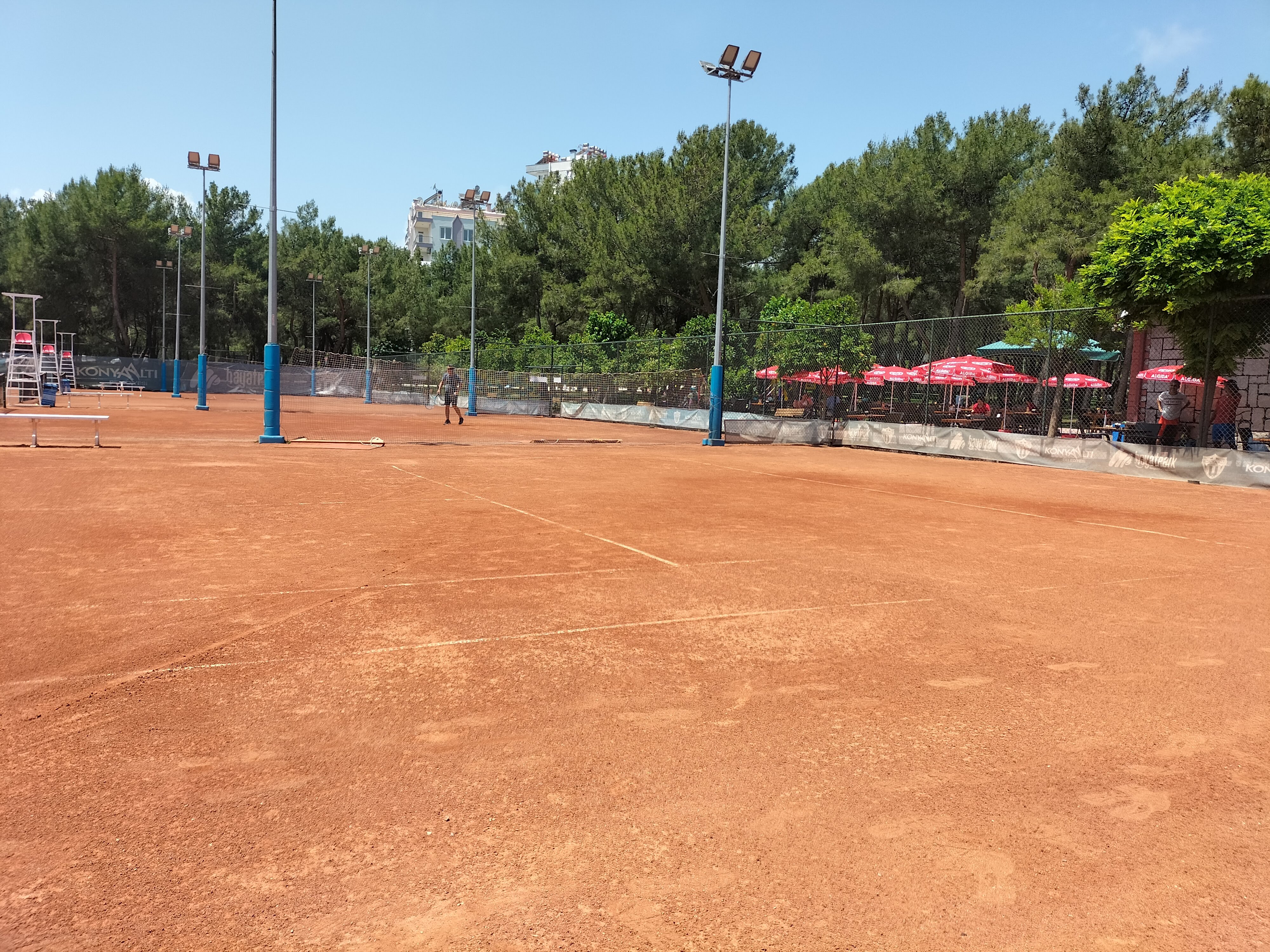 Among these courts, we preferred to play on clay courts. We thought it was the best court for us, both in terms of health and in terms of demonstrating our abilities more easily. I have been playing tennis professionally for eight years. Although my friend Burak started late, he improved himself very well. He gained experience by participating in leagues and tournaments. Our matches are also very competitive. At the end of the two matches, I won both sets with 6-4 and 7-5 scores and defeated my friend. But I was very happy to see that he was constantly improving in every match.
Biz bu kortlar arasında toprak kortta oynamayı tercih ettik. Hem sağlık açısından hem de kendi yeteneklerimizi daha kolay sergilememiz açısından bizim için en iyi kort olduğunu düşündük. Ben sekiz yıldır profesyonel olarak tenis oynuyorum. Burak arkadaşım geç başlamış olmasına rağmen kendini çok iyi geliştirdi. Liglere ve turnuvalara katılarak deneyim elde etti. Bizim maçlarımız da çok çekişmeli geçiyor. İki süren maç sonunda 6-4 ve 7-5 skorlarla iki seti de alarak arkadaşımı yenmiştim. Ama her maçımızda kendisinin sürekli geliştiğini görmek beni çok mutlu ediyordu.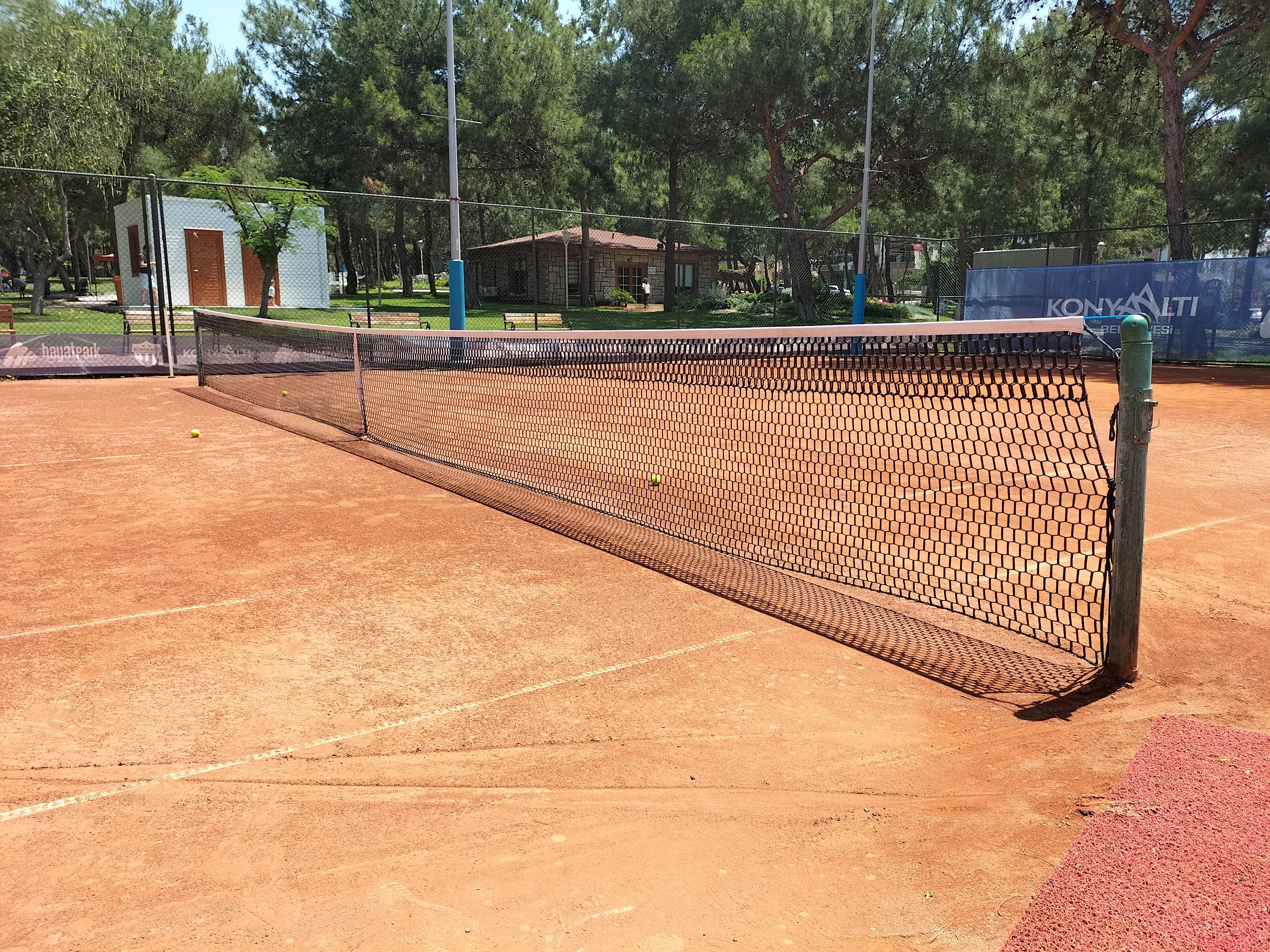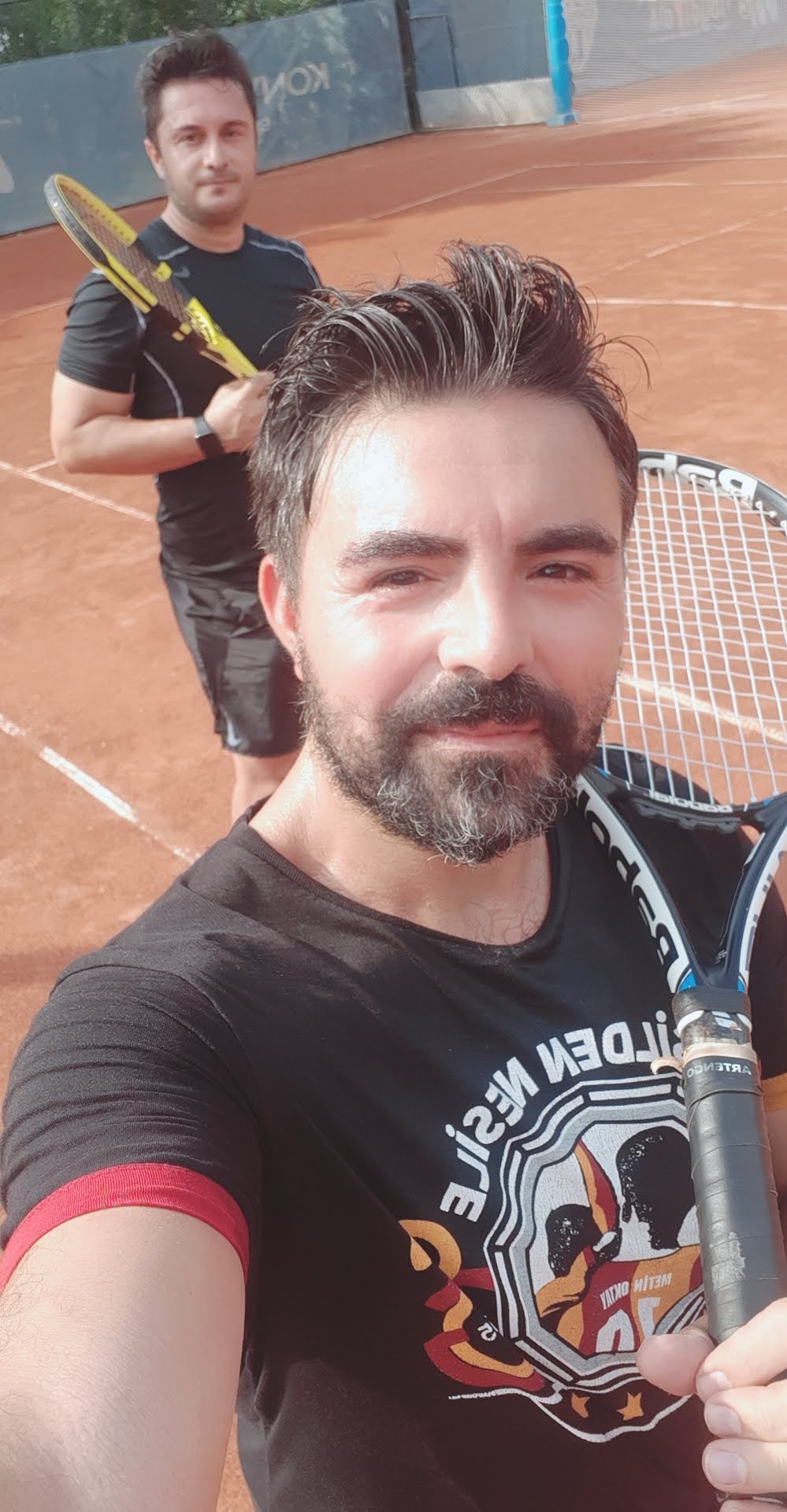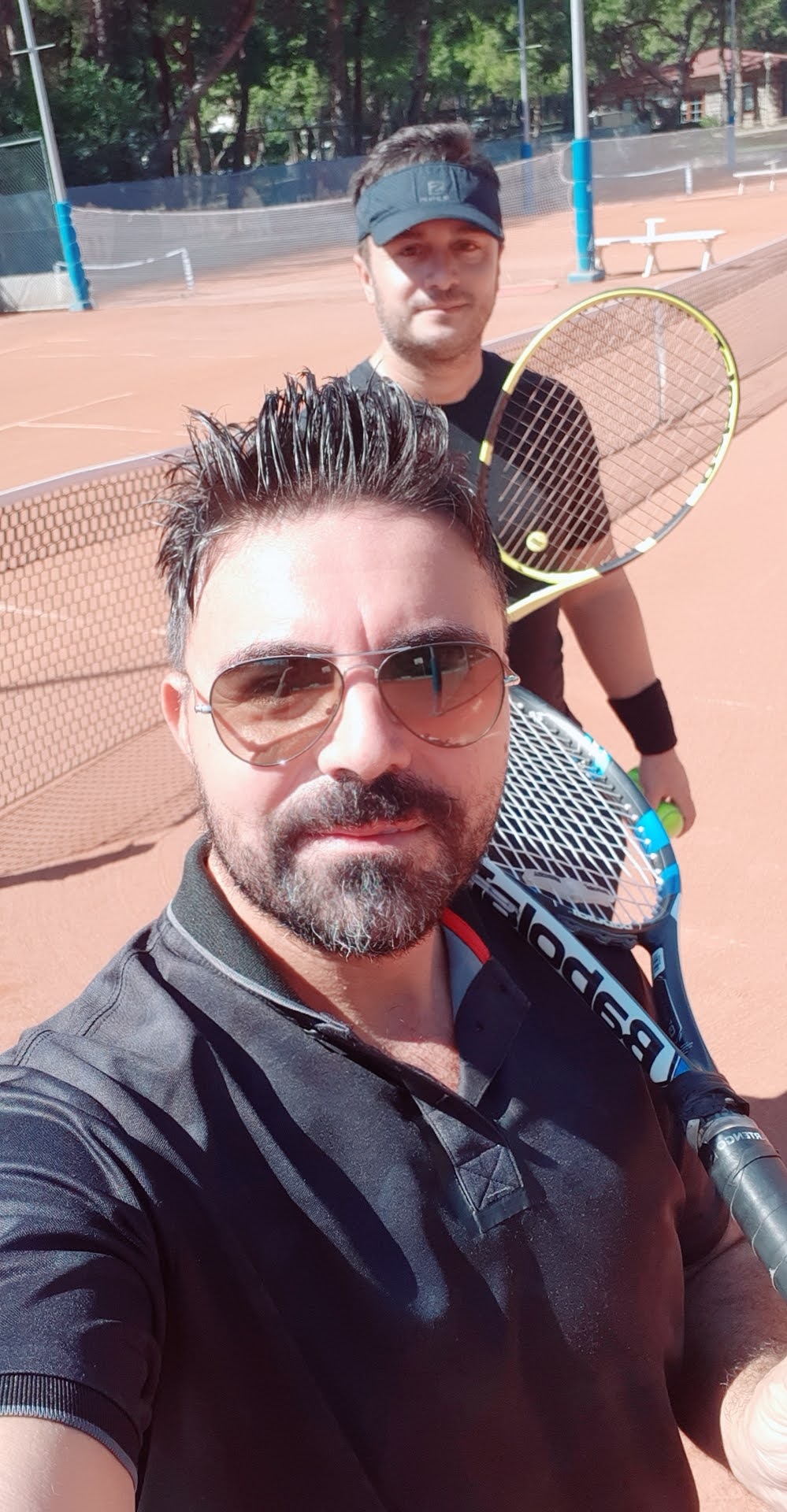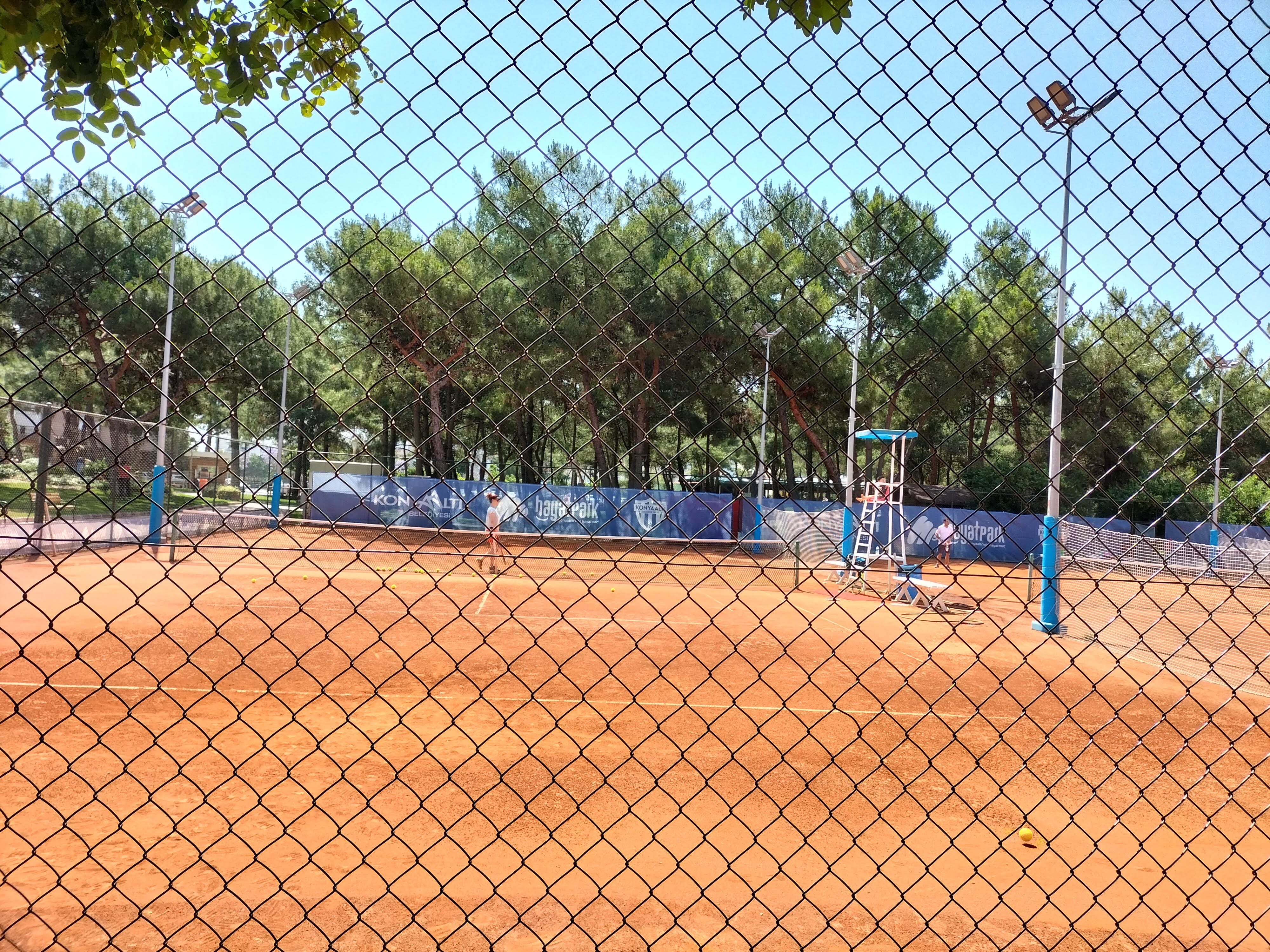 Dear Friends, I tried to give you brief information about tennis and the tennis match I played with my friend every week. I hope you are not bored. Thank you very much in advance for reading my article. Take care of yourselves. Stay with Sports and Love...
Sevgili Arkadaşlar bugün sizlere Her hafta arkadaşımla oynamış olduğum tenis maçından ve tenisle ilgili kısa bilgiler vermeye çalıştım. Umarım sıkılmadınız. Yazımı okuduğunuz için şimdiden çok teşekkür ederim. Kendinize iyi bakın. Sporla ve Sevgiyle Kalın...
---
---