2021 SEC Football Predictions - Week 7

I'm late to get this post up since I had to go pick mom up this morning. Now that I'm home I'm really looking forward to a few games today. Of course I'm excited about the Kentucky/Georgia game but there are games all day that are going to be fun to watch.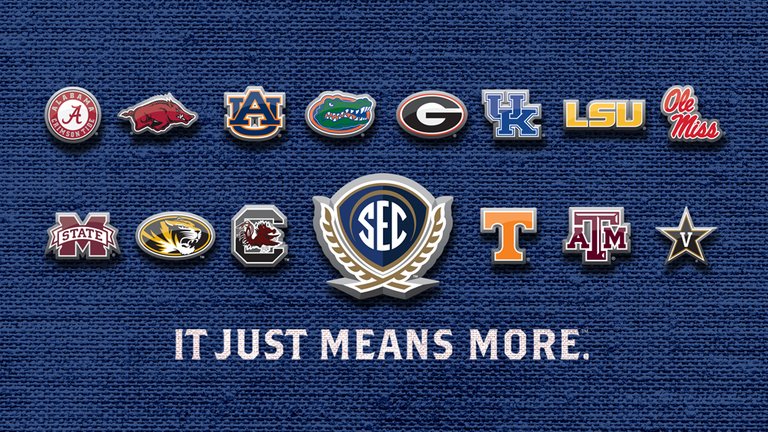 Auburn at #17 Arkansas
Noon ET | Fayetteville, AR | CBS
While Arkansas is ranked on national polling, Auburn is a bit higher in the SEC West due to the limited games thus far. To make the challenge for Arkansas a bit heavier, Auburn has been dominate in their past meetings with the Razerbacks. I think this game is a must win for Arkansas since it's at home in Fayetteville to justify their national polling rank.
Prediction | Auburn 24 – Arkansas 28
---
#20 Florida at LSU
Noon ET | Baton Rouge, LA | ESPN
I don't think this should be the biggest of challenges for Florida. Sure they're heading into Death Valley but with Kayshon Boutte being out for the season it'll be a much easier situation than they would have been up against before last week's injury.
Prediction | Florida 35 – LSU 21
---
#21 Texas A&M at Missouri
Noon ET | Columbia, MO | SEC Network
I think I can speak for everyone when I say the Aggies shocked us all last week when they beat Alabama at home. This week they'll be travelling to face off against Missouri. If they keep the same level of offense as they had against Bama then they'll be a challenge for Missouri to keep up with.
Prediction | Texas A&M 42 – Missouri 21
---
#11 Kentucky at #1 Georgia
3:30pm ET | Athens, GA | CBS
I want so bad to say I believe my Cats are going to head into Athens and show the world they're the ones in charge now. I really, really want to say and believe that, I just don't. That's not to say I don't believe in my Cats but Georgia is really, really good and they'll have the home fanbase to cheer them on. I just hope Kentucky comes in with the mindset they can do this and makes this one fun to watch. Let's go Cats!
Prediction | Kentucky 17 – Georgia 24
---
Vanderbilt at South Carolina
4:00pm ET | Columbia, SC | SEC Network
South Carolina will be welcoming an offense that is much less powerful than the other Tennesssee team they faced off against last week. I think the Gamecocks' defense will get a much needed relief when they take the field.
Prediction | Vanderbilt 7 – South Carolina 35
---
#5 Alabama at Mississippi State
7:00pm ET | Starkville, MS | ESPN
I may have already said it but I was so excited to watch A&M show that Alabama could be defeated last week. This week Mississippi State will get the chance to host Alabama in hopes of repeating that feat. I still think Alabama is vulnerable here but it's going to take a lot of effort on Mississippi State's part to make that a reality.
Prediction | Alabama 28 – Mississippi State 24
---
#13 Ole Miss at Tennessee
7:30pm ET | Knoxville, TN | SEC Network
This might be the best game of the day if you're a fan of offense. Both teams are firing on all cylinders when it comes to production and I don't anticipate this week to be a huge change of pace.
Prediction | Ole Miss 45 – Tennessee 42
---
---