Belgium wins in Germany 2-3!
First win since 1954!
Belgium won tonight against Germany in Köln, with 2-3! The first win against Germany since 1954 and the first win away against Germany since 1910. That is more than 100 years ago!
What an upset by Domenico Tedesco, the new coach of the Belgian Red Devils. With an extremely changed team. No more Hazard, Alderweireld, Witsel, but young names like Faes, Theate, Lavia and Onana!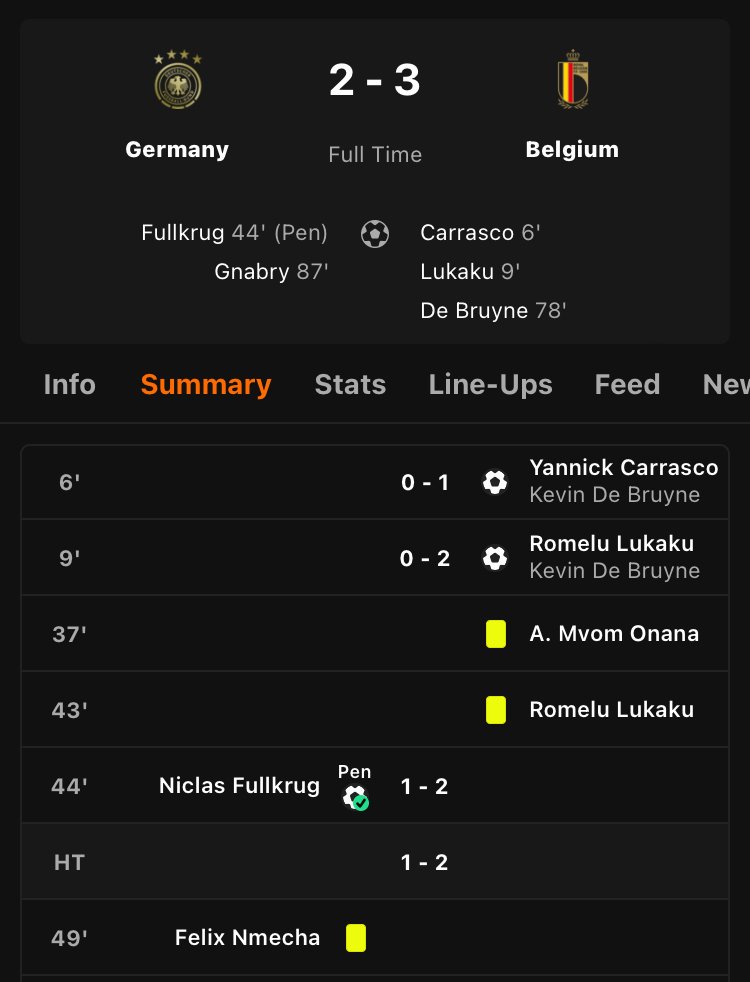 But they did it, after the 0-3 win in Sweden, Belgium now took the the scalp of Germany! Who would have said that after the scandalous exit in the first round of the World Cup in Qatar!
It looks like the future is bright!
Sincerely,
Pele23
---
---