My prediction for the round of 16 at Euro 2020

8 tough calls
So, we are at the stage of the last 16 at Euro 2020. Some surprising teams made it through, and some very big fixtures are already part of the schedule. Like England versus Germany and Belgium versus Portugal.
These are the fixtures for the 1/8 finals: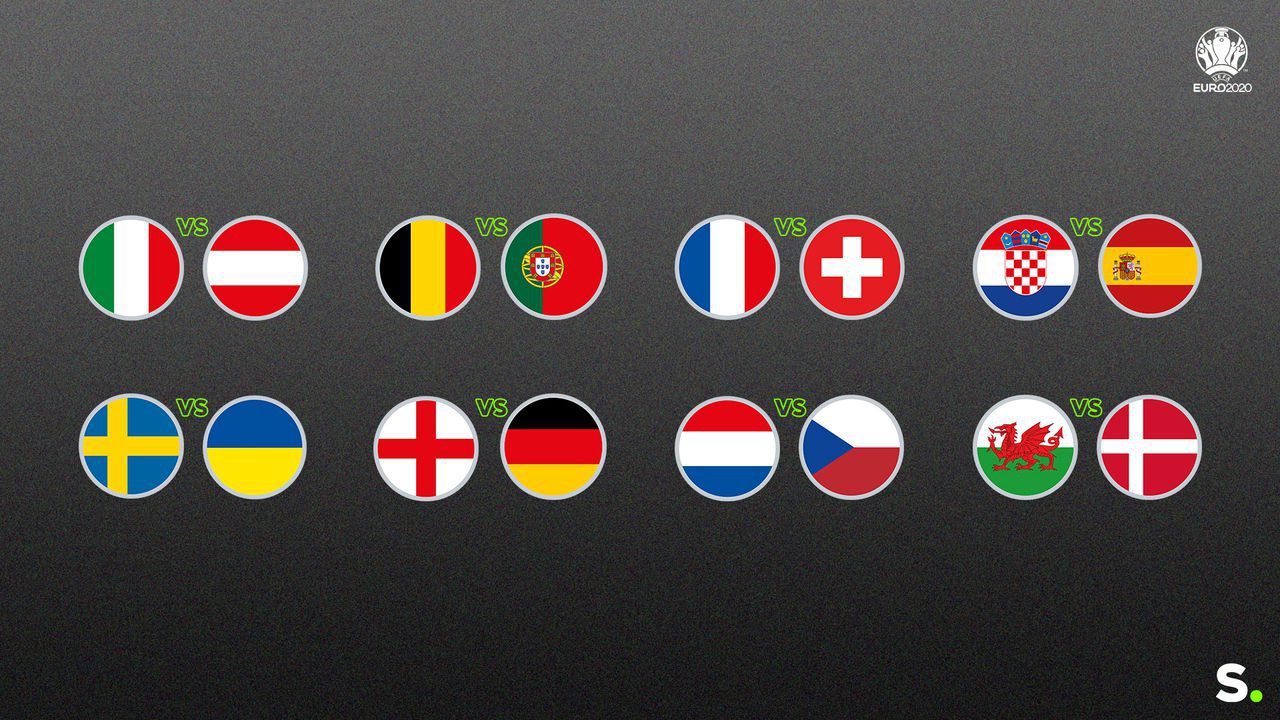 Image Sporza.be
Some very tough calls, but in my opinion, these teams will advance:
Italy
Belgium
France
Croatia
Sweden
Germany
The Netherlands
Denmark
I know, the English fans could lynch me know, but I really believe Germany will beat England. Never underestimate those Germans. I put Belgium as winner against Portugal out of chauvinism, but it will be a hard game. And I do believe Spain will be surprised by Croatia. Spain has a very hard time to score these days, and Croatia, well they have Modric!
Looking forward to next games!
Sincerely,
Pele23
---
---