Pogacar is 5 minutes in front, there come the doping allegations...
The toll of history
Cycling has a very bad name when it comes to doping. History has taught us that loads of cyclists and some very big names have been doped. Names like Lance Armstrong, Jan Ullrich, Ricardo Ricco, Richard Virenque, Michael Rasmussen, ... I could have named hundreds more. They all got caught with doping, either EPO, blood doping, growth hormone, or something else.
This has led to an enormous control mechanism that has been installed by UCI, every rider gets tested, sometimes daily. Especially the winners. Very little doping cases are a fact these days, but there is also another big evolution. The pace of the race is higher than ever. The wattage the riders push is bigger than ever, ... So should we be thinking of a new form of doping? Or is it because the training methods are better than before, the diet of the riders is better and the screening of the riders is better?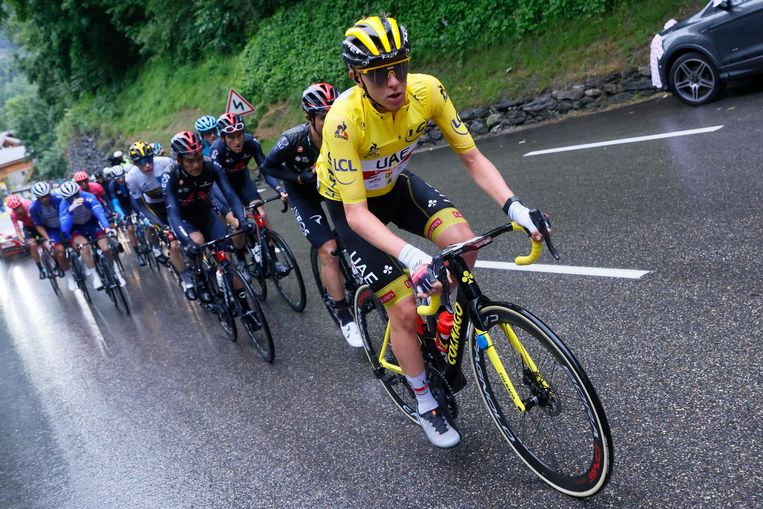 Image AFP
I have no clue, I wouldn't put my hands in the fire for any of the riders, but I do believe that the peleton is cleaner than it used to be. I am also sure that the professionalism has created better riders that years ago.
So is Pogacar clean? I don't know. But it is a fact that he did not come out of nowhere, he was already a prodigy a few years ago, with a third place in the Vuelta in 2019, the win in the Tour last year, and this year is one big demonstration of his capabilities.
Time will tell, that's for sure!
Sincerely,
Pele23
---
---