Ronny O'Sullivan, snooker's best ever!
The Rocket
This place doesn't always have to be about football or American football. That's why I wanted to dedicate a post to the GOAT of snooker. Ronny "The Rocket" O'Sullivan. On Monday he won his seventh World Championship, a record he has to share with Scotsman, Stephen Hendry. But when we look a bit deeper, Ronny is clearly the best of all time, and he is not done yet!
7 World titles
7 UK Championships
7 Masters titles
21 Triple Crown victories
1150 centuries
And last, but not least: 15 televised maximum breaks
It is undisputable, he is the Greatest Of All Time, and he will stick around for a few more years, so we haven't seen the last of him yet!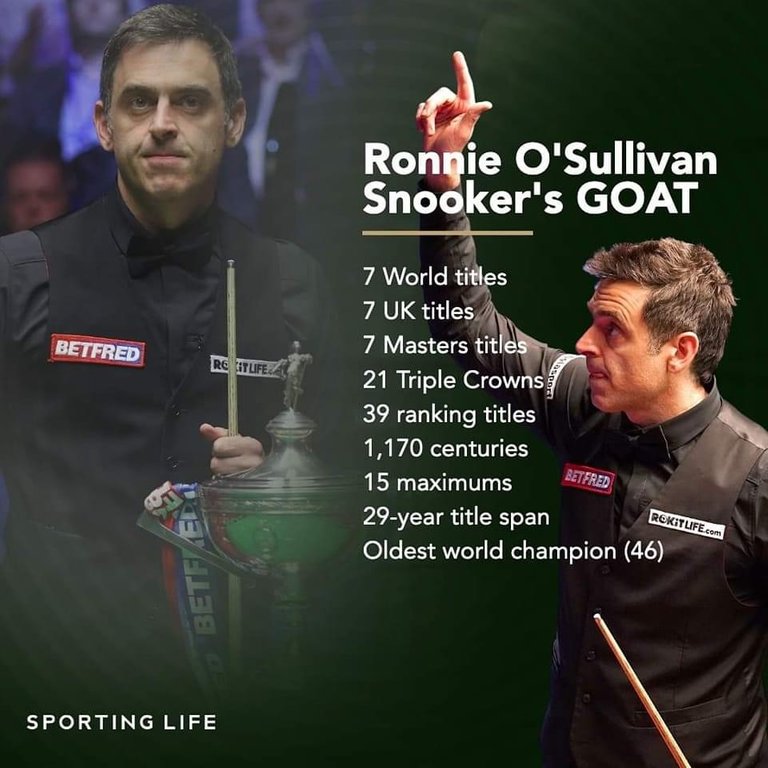 He is one the players love to see play snooker, attacking, fast, with a touch of genius every now and then!
Hail Ronny!
Sincerely,
Pele23
---
---