Starting the Wim Hof Method for various reasons!
Science proves him right
They call him the Iceman because of his extreme records he has made in extremely cold conditions. For instance staying more than 80 minutes in freezing cold water, with a smile. Running a half marathon barefoot above the Arctic Circle. Etc…
His method claims to cure or at least lower the symptoms of various health problems like Diabetes, Fybromyalgia, Anxiety, Depression, …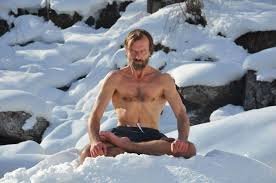 And overall health and physical condition should improve with this method.
It involves three pillars, breathing exercises, cold showers or baths and last but not least dedication!
I will keep you informed about my progress.
Sincerely,
Pele23
---
---