Not Too High, But Still Challenging Enough .:. #MyHiveGoals October 3rd, 2021
When I have created my 2021 goals back in January, I have tried to not push some crazy ones that I can't reach... I have calculated how much I should earn every day, and multiply with the number of days in a year... It sounds like easily reachable goals as they are realistic and achievable, but still, there is a big variable in the formula... We can't know what will happen in the future, there is some work to be done...
Luckily for me, I have stick to HIVE like glue and doing the work during the year, accumulating tokens that I believe in... So, 3 months before the end of the year, I'm very close to hitting them all (except DCity that I stopped playing)...
It's the first week of October, two monthly goals are already in GREEN, and others are on the good path to be colored... :) I will not raise any of the goals until the end of the year, so it could happen that very soon I have some of them at 100%!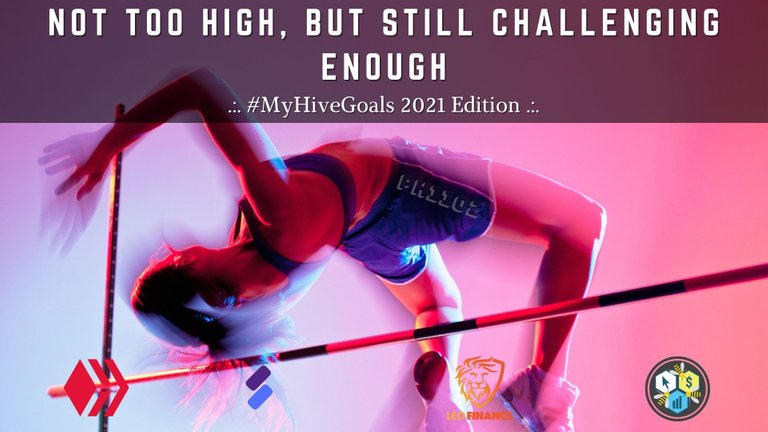 Created in Canva.com
In one of my previous posts, I have spoiled the beans by saying that my next year's goal will be reaching ORCA rank, which is around 50K HivePower if I remember well... After taking a second look, it would mean that I should power up almost 2K HIVE per month, which is maybe too high number for me... But, I will try to do it!
Until then, I will try to accumulate as much possible HP and make it easier next year... :)

Let's go back to the present and make a recap of current monthly goals... It's the first week of October, or to be more exact, only 3 days so not a great image to see...
My Hive Power is doing awesome! I have passed the magical 25K HP number with my HivePUD power up and that itself is an awesome accomplishment... The primary goal that I have set in January was to hit 25K, so in some way, I have reached that goal! In the meantime, I have bumped up that goal to 26K to keep myself motivated...
At the moment, I'm at 96.30% of the yearly goal, so maybe it will happen a bit before the end of the year... Maybe next month? :)

I was thinking a lot about raising the bar for my LEO Power goal to 14, or 15K, but I didn't do it... It is one of the goals that has been already in the green... In my opinion, it's very undervalued at the moment, and I'm picking up some of them from the market, too... I need a bit over 300 LEO tokens to power up and reach my yearly goal and I'm sure that I will do it...

The CTP Power goal was the only one that stayed in RED at the end of September, so it is RED in October too... This goal was probably the biggest bite that I have created and it will be hardest to achieve... 200K tokens is a lot and I need around 13K to collect until the end of the year... It's true that the token price isn't that big, but I like to do it my way... Accumulating with content creation and curation...
The SPORTS POWER goal is still going very well... There have been some changes in the curation pool if I understood it right and I think it will show on the author and curation rewards... They will probably be smaller, so accumulating them will be a bit harder... Lucky for me, I have collected a great number of tokens early, so I should reach this yearly goal... The monthly goal is already reached, so no worries about that!

GAMING GOALS
The RISING STAR goal is similar to the SPORTS POWER, but it wasn't like that in the beginning... When I have created these goals, I had only 189 cards in the game and my goal was to collect 2000 (later raised to 2.5K cards) cards... Obviously, I had a plan for how to reach that, but I was also consistent in playing the game... So, the monthly goal is already reached and I hope that the yearly goal will be reached too... Maybe in late November, or even earlier... We will see... And what about the next year? Maybe 10K cards?

In the end, I would like to make an update of my current numbers (October 3rd, 2021) on #MyHiveGoals: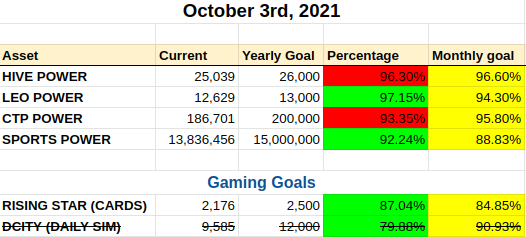 Join us in this awesome #MyHiveGoals and let's grow together! You can find the original post about the challenge by @robwillmann here.
Thank you for your time,
~ph~

The link to my initial 2021 Goals Edition is here...
These are my initial goals for 2021 on January 15th, 2021, and this #MyHiveGoals Challenge:
HIVE POWER - 20,000 / 25,000    80.00%  needed monthly grow 1.66%
LEO POWER     - 8,000 / 12,000  66.00%  needed monthly grow 2.83%
CTP POWER - 150,000 / 200,000   75.00%  needed monthly grow 2.08%
SPORTS POWER   - 5M / 15M       33.33%  needed monthly grow 5.55%

Gaming Goals:
RISING STAR (CARDS) - 189 / 2,000    9.45%  needed monthly grow 7.54%
DCITY (DAILY SIM) - 5,488/ 12,000   45.73%  needed monthly grow 4.52%   (base Income - before taxes) - goal dropped 06.06.2021.

The revised goals - May 16th, July 4th, 2021:
HIVE POWER - 26,000
LEO POWER - 13,000
RISING STAR (CARDS) - 2,500


If you want to support my witness, you can do it by voting for @ph1102.ctp here https://tribaldex.com/witnesses, or just scan the QR code down below...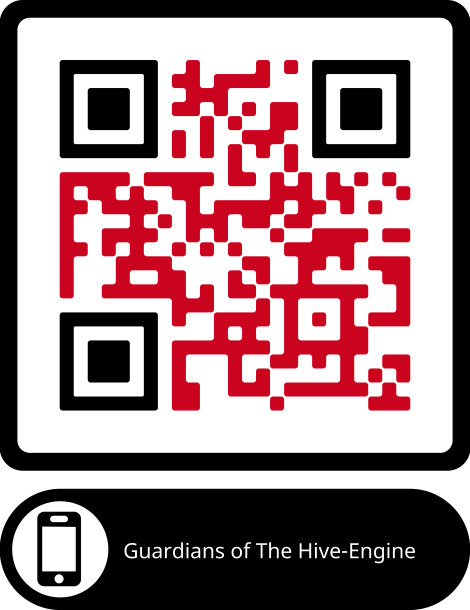 Don't forget to follow, reblog, and browse my Hivepage to stay connected with all the great stuff!
You can also find me on LEO Finance .:. Twitter .:. LBRY
---
---