The Power of Visualization! .:. #MyHiveGoals October 24th, 2021
The idea at the beginning of the year was to create 4-5 goals and focus on reaching them... Later on, when I hit some of the goals, the idea was to sell tokens that are over the goal and use them to push other goals... Like a spillover strategy, but with one small mistake that I didn't count on... I can't sell tokens that I was accumulating all the way, especially if they are one of my favorites...
Exactly that happened when I hit the LEO POWER goal... As a matter of fact, the opposite thing happened... lol... I have staked even more LEO tokens during the last week! So, without adding a new goal, I'm just building up my stake further... Will see you at the beginning of the next year which will be the next goal!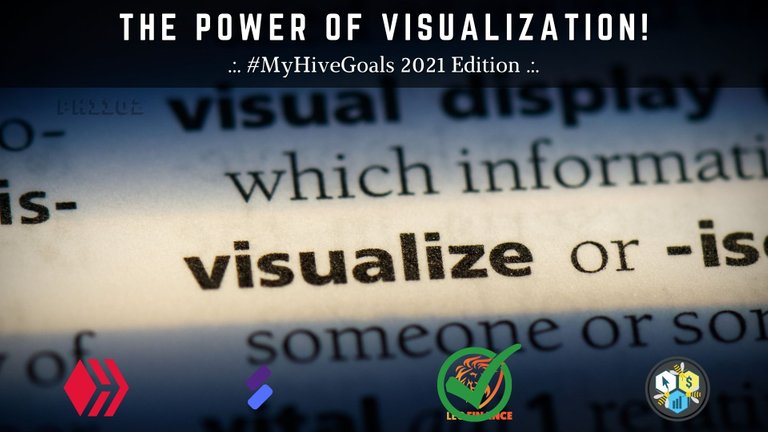 Created in Canva.com
Let's break down all goals and see how they look this week...

I have mentioned a couple of times my "secret" plan to reach the ORCA rank next year and you are probably questioning why am I that boring with that? Well, in some way, I'm trying to "visualize" that goal and focus myself on it... I have done something similar in the past and it works! Just imagine a goal and focus on it... think about it... make strategies how to reach it... and you will get there! I have added 53 HIVE to my stake and will continue adding more... Also, I plan to do a crazy power-up on the next HivePUD, so stay tuned!

As I have already mentioned, the LEO Power goal is reached, but I will continue adding LEO to the pot... :) This week, I have added 218 LEO to my stake and if I continue like that until the end of the year, I could get to 15K LEO Power! But, I don't want to stress about it if that doesn't happen...

My CTP Power goal is moving slowly forward, but I should push a bit more... This week I have published more posts than the week before, so when those rewards come in, it will be a bit better situation... Also, there are rumors that the new CTPSB Power Up Challenge is coming! That should help with my motivation and focus!
The SPORTS POWER goal is dangerously closing to its end! I need a bit more than a half-million tokens to reach my 15M SPORTS Power goal! During the last week I have powered up around 226K tokens, so maybe I will reach my goal by the end of November! That would be awesome!

GAMING GOALS
Usually, I would add around 50 cards to my RISING STAR goal during one week... The last week I have added 120 cards to this goal!!! How's that? Well, I was determined to get the Scary Mary NFT and I have opened more packs (to be more exact, 36 in a week... lol...)! And not just that, I have found over a dozen of seasonal instrument cards by doing the Halloween mission... I'm very close to blending those animated NFTs!

In the end, I would like to make an update of my current numbers (October 24th, 2021) on #MyHiveGoals: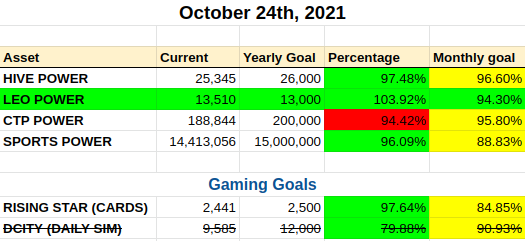 Join us in this awesome #MyHiveGoals and let's grow together! You can find the original post about the challenge by @robwillmann here.
Thank you for your time,
~ph~

The link to my initial 2021 Goals Edition is here...
These are my initial goals for 2021 on January 15th, 2021, and this #MyHiveGoals Challenge:
HIVE POWER - 20,000 / 25,000    80.00%  needed monthly grow 1.66%
LEO POWER     - 8,000 / 12,000  66.00%  needed monthly grow 2.83%
CTP POWER - 150,000 / 200,000   75.00%  needed monthly grow 2.08%
SPORTS POWER   - 5M / 15M       33.33%  needed monthly grow 5.55%

Gaming Goals:
RISING STAR (CARDS) - 189 / 2,000    9.45%  needed monthly grow 7.54%
DCITY (DAILY SIM) - 5,488/ 12,000   45.73%  needed monthly grow 4.52%   (base Income - before taxes) - goal dropped 06.06.2021.

The revised goals - May 16th, July 4th, 2021:
HIVE POWER - 26,000
LEO POWER - 13,000
RISING STAR (CARDS) - 2,500


If you want to support my witness, you can do it by voting for @ph1102.ctp here https://tribaldex.com/witnesses, or just scan the QR code down below...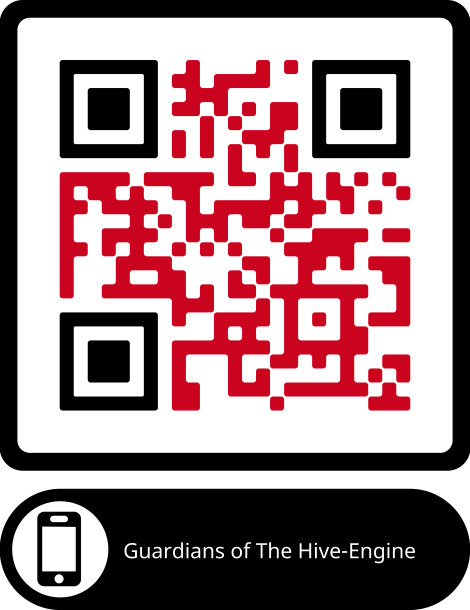 Don't forget to follow, reblog, and browse my Hivepage to stay connected with all the great stuff!
You can also find me on LEO Finance .:. Twitter .:. LBRY
---
---