The Right Balance .:. #MyHiveGoals September 12th, 2021
A couple of days ago I saw an interesting post about cashing out HIVE (and some other tokens) and about trying to find the "right balance" between staked and liquid tokens... As HIVE price was up, many people decided to cash out some profits, which is totally OK...
On the other side, if you want to grow your account and make some profits at the same time, you have to create some goals, and decide what are your priorities... It's not impossible to do, but you have to find for yourself that "perfect ratio"...
For some Hive-Engine tokens, it's not enough to stake 50% and cash out the other half... If you want to keep the pace, that ratio can be a lot more in the favor of staking... I remember the time when my upvote in the CTP tokens were almost 50 tokens, and today is half of that... And I didn't cash out more than 10% (or even less)...
So, create your goals, try to stick to them, and don't be ashamed to take some profits! The easiest way to stay focused and motivated is to create this kind of #MyHiveGoals posts!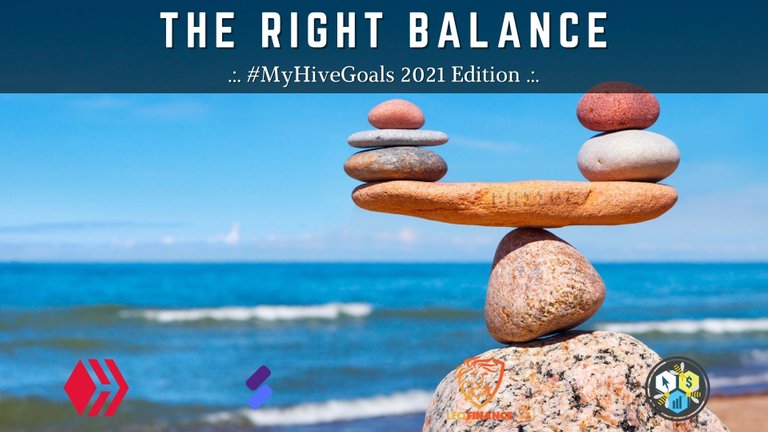 Created in Canva.com

The past week I have added 96 Hive Power to my account and I'm very close to my monthly goal... It is still in red, but very close... Just a reminder... I didn't power up any of this 96 Hive... They are all from my author and curation rewards as I usually accumulate liquid HIVE (or HBD) and power up at HivePUD! It's more fun! :)

Speaking of that balance from the beginning of this post... When you get author and curation rewards for creating and curating content in the LeoFinance tribe, all your tokens are liquid and you have to "manually" power up... That can be a trap as you are tempted to cash out/exchange some tokens... :) But, there are many good things down the pipe for this tribe and I don't plan to withdraw any, so I have added another 157 LEO tokens to my LEO Power!

The CTP Power goal doesn't go as I thought it will and there are many factors why... Some of them are out of my reach and I can't influence them, but I will try to reach my goals anyway... It looks the price is constantly going down and I hope that that will change soon... 662 CTP tokens are staked during the last 7 days, so still moving forward... ;)
The SPORTS POWER goal is doing well as always... Despite hitting my monthly goal, I have decided to push over the limits... I think that token is undervalued and the price is way too low, so there is no sense in selling them... So, I have added another 64K tokens to my stake...

GAMING GOALS
Again, the story of balancing is present in the RISING STAR game... To maximize your earnings, you have to control your EGO and balance your FANS and SKILL... I have already written about it last time and will not repeat myself... In a nutshell, I have started with regular music lessons every day and that cost me potential STARBITS profits... I had an idea to do 3 openings per week (3x12 packs), but that will have to wait a bit... :) Anyways, my RISING STAR goal is the only one this week that has been colored to green! Monthly goal reached!

In the end, I would like to make an update of my current numbers (September 12th, 2021) on #MyHiveGoals: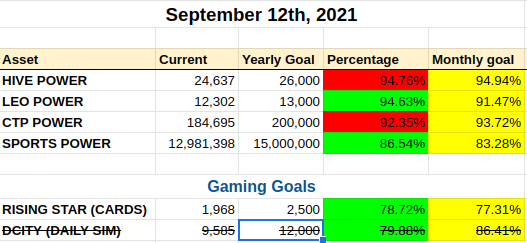 Join us in this awesome #MyHiveGoals and let's grow together! You can find the original post about the challenge by @robwillmann here.
Thank you for your time,
~ph~

The link to my initial 2021 Goals Edition is here...
These are my initial goals for 2021 on January 15th, 2021, and this #MyHiveGoals Challenge:
HIVE POWER - 20,000 / 25,000    80.00%  needed monthly grow 1.66%
LEO POWER     - 8,000 / 12,000  66.00%  needed monthly grow 2.83%
CTP POWER - 150,000 / 200,000   75.00%  needed monthly grow 2.08%
SPORTS POWER   - 5M / 15M       33.33%  needed monthly grow 5.55%

Gaming Goals:
RISING STAR (CARDS) - 189 / 2,000    9.45%  needed monthly grow 7.54%
DCITY (DAILY SIM) - 5,488/ 12,000   45.73%  needed monthly grow 4.52%   (base Income - before taxes) - goal dropped 06.06.2021.

The revised goals - May 16th, July 4th, 2021:
HIVE POWER - 26,000
LEO POWER - 13,000
RISING STAR (CARDS) - 2,500


If you want to support my witness, you can do it by voting for @ph1102.ctp here https://tribaldex.com/witnesses, or just scan the QR code down below...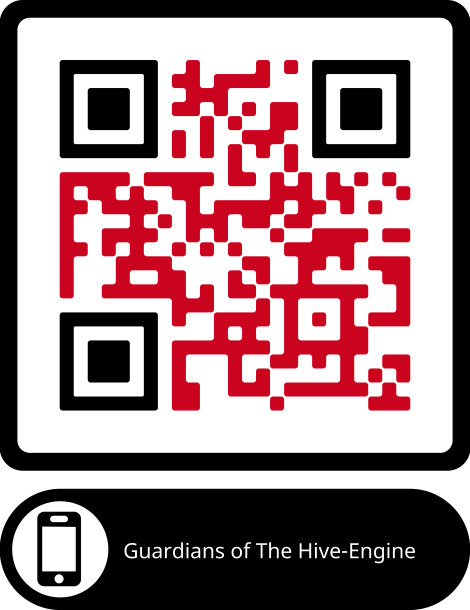 Don't forget to follow, reblog, and browse my Hivepage to stay connected with all the great stuff!
You can also find me on LEO Finance .:. Twitter .:. LBRY
---
---