Yearly SPORTS Token Goal Reached! .:. #MyHiveGoals November 14th, 2021
15 Million SPORTS tokens! That's 10 million more than at the beginning of this year when I created these #MyHiveGoals for 2021! That's 3 times more than at the start! If someone said to me in 2020 that I will accumulate 15M tokens I wouldn't believe it... But, here we are...
A couple of purchases of SPORTS tokens when its price was very very low, continuous posting of Actifit reports, and curating great posts in the SPORTS tribe made this goal achievable...
In my last reports, @hirohurl asked me what do I see in SPORTS tokens as their value was dropping... Well, the sports niche, in general, has so much potential, but it looks that the time isn't right at the moment... At least, not for sportstalksocial.com, but seeing how @patrickulrich is doing all that he can to make it work, it's just a matter of time when it will start to go up!
Don't forget that inflation of tribe tokens is usually lower and lower how time passes by and those who accumulate at the beginning are always in an outstanding position later... Also, I would like to thank @uyobong for sharing his posts about the SPORTS tokens when they were at the bottom... His belief made mi think about all these things and trigger my move to go for it!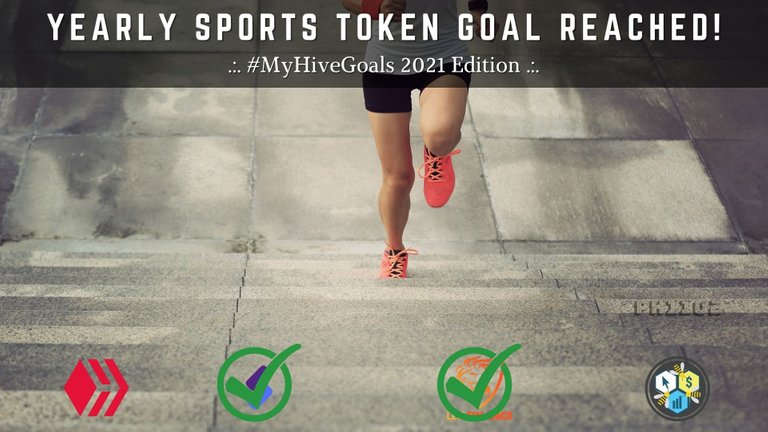 Created in Canva.com
Let's break down all goals and see how they look this week...

After doing that crazy 1K HIVE Power up, I had to chill a bit down with my HIVE Power goal... It would be great to power up 1K every week, but it's impossible at the moment... :) So, during the past week, I have accumulated 97 HP... It's not that huge number, but it's better than nothing... ;) Maybe next #HivePUD I will do another 1K power up?

Regarding the LEO Power goal, I can't add anything more... It is reached and I'm slowly changing my priorities regarding LEO tokens... No, I will not abandon the LEO Finance community as I will dive even more to finance topics, Defi projects, staking, investments, etc... So, I will not sell my LEO tokens but rather buy more! The only difference is that I will probably invest them into Defi projects like CUBDefi, where I did provide liquidity last week... And I hope that CUBDefi will come to Polygon soon as I will go heavily there with my LEO tokens!

Similar to LEO, I don't have too much to say about my CTP Power goal... As the CTPSB challenge is coming in December, I will not power up too many CTP tokens during November... I want to power up as many tokens as possible when the challenge starts, so, until then, I will only accumulate liquid tokens and don't expect to fill my monthly goal... This will stay in red in November, for sure...
As I said at the beginning, the yearly SPORTS POWER goal is reached and I will probably continue with accumulating tokens as I think that they are heavily undervalued...

GAMING GOALS
My RISING STAR didn't stay in RED for a long time... lol... I was stubborn to blend all 3 animated cards from the Halloween special mission and I did it in the end... How? Well, I was opening 3 times 12 packs per week for the last 3-4 weeks and that's why I have collected that many cards in total... Also, I have found 6-7 Scary Mary cards and bought the rest that I needed for blending...
The same goes for "Halloween" instruments... I was doing the special missions 24/7 and found enough of them to blend the animated cards... Also, I have sold some of them to be able to buy Scary Mary cards... So, it was a perfect mix that helped me to get to these 2686 cards in total!

In the end, I would like to make an update of my current numbers (November 14th, 2021) on #MyHiveGoals: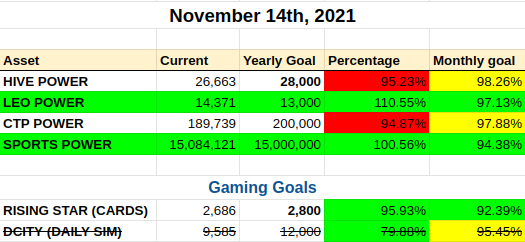 Join us in this awesome #MyHiveGoals and let's grow together! You can find the original post about the challenge by @robwillmann here.
Thank you for your time,
~ph~

The link to my initial 2021 Goals Edition is here...
These are my initial goals for 2021 on January 15th, 2021, and this #MyHiveGoals Challenge:
HIVE POWER - 20,000 / 25,000    80.00%  needed monthly grow 1.66%
LEO POWER     - 8,000 / 12,000  66.00%  needed monthly grow 2.83%
CTP POWER - 150,000 / 200,000   75.00%  needed monthly grow 2.08%
SPORTS POWER   - 5M / 15M       33.33%  needed monthly grow 5.55%

Gaming Goals:
RISING STAR (CARDS) - 189 / 2,000    9.45%  needed monthly grow 7.54%
DCITY (DAILY SIM) - 5,488/ 12,000   45.73%  needed monthly grow 4.52%   (base Income - before taxes) - goal dropped 06.06.2021.

The revised goals - May 16th, July 4th, November 7th 2021:
HIVE POWER - 26,000 --> 28,000 (2nd revision)
LEO POWER - 13,000
RISING STAR (CARDS) - 2,500 --> 2,800 (2nd revision)


If you want to support my witness, you can do it by voting for @ph1102.ctp here https://tribaldex.com/witnesses, or just scan the QR code down below...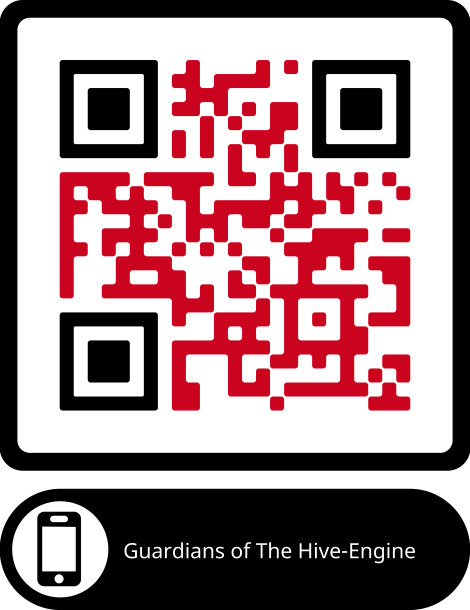 Don't forget to follow, reblog, and browse my Hivepage to stay connected with all the great stuff!
You can also find me on LEO Finance .:. Twitter .:. LBRY
---
---