How my hometown club BK Opava made history (again)

Hey there my Hive friends and followers!
I´m yet to write the promised update post where I will explain all the things happening in my life these days, the big changes that have just started and the reasons why I haven´t been very active here on Hive lately but before I get to working on that post (hopefully next week), I will share something with you today that actually is one of those things that have been keeping me busy lately.
If you remember this post that I wrote last year, you know that I have been a huge and passionate fan of my Czech hometown basketball club BK Opava. I have been actively supporting this club for more than 25 years. You may also remember that the Czech basketball scene has been very unusual (and pathetic to be honest) because there was one team, BK Nymburk, that was totally dominating (maybe "terrorizing" would be a more appropriate term) the Czech Basketball League and the Czech Basketball Cup for almost two decades.
Usually having a budget greater than the budgets of most of the other professional Czech basketball clubs combined, BK Nymburk was the reigning Czech Basketball Champion since the 2003 - 2004 season until, well, this year! I used the past tense because it´s already clear that they will not defend the title this year as our boys from BK Opava just beat them in the semi-finals! How cool is that?! Last year, we stole the Czech Basketball Cup from them by beating them in the one-game final but this year, we pulled off even a more formidable feat by actually eliminating Nymburk from the league play-offs! It´s such a gigantic milestone not only for our club but for the entire Czech Basketball League because literally everyone was already fed up with Nymburk and their dominance and I´m so proud and happy that it was my hometown club who managed to stand up to the bullies and beat them 4:3 in what turned out to be an epic and extremely thrilling semi-final series.
---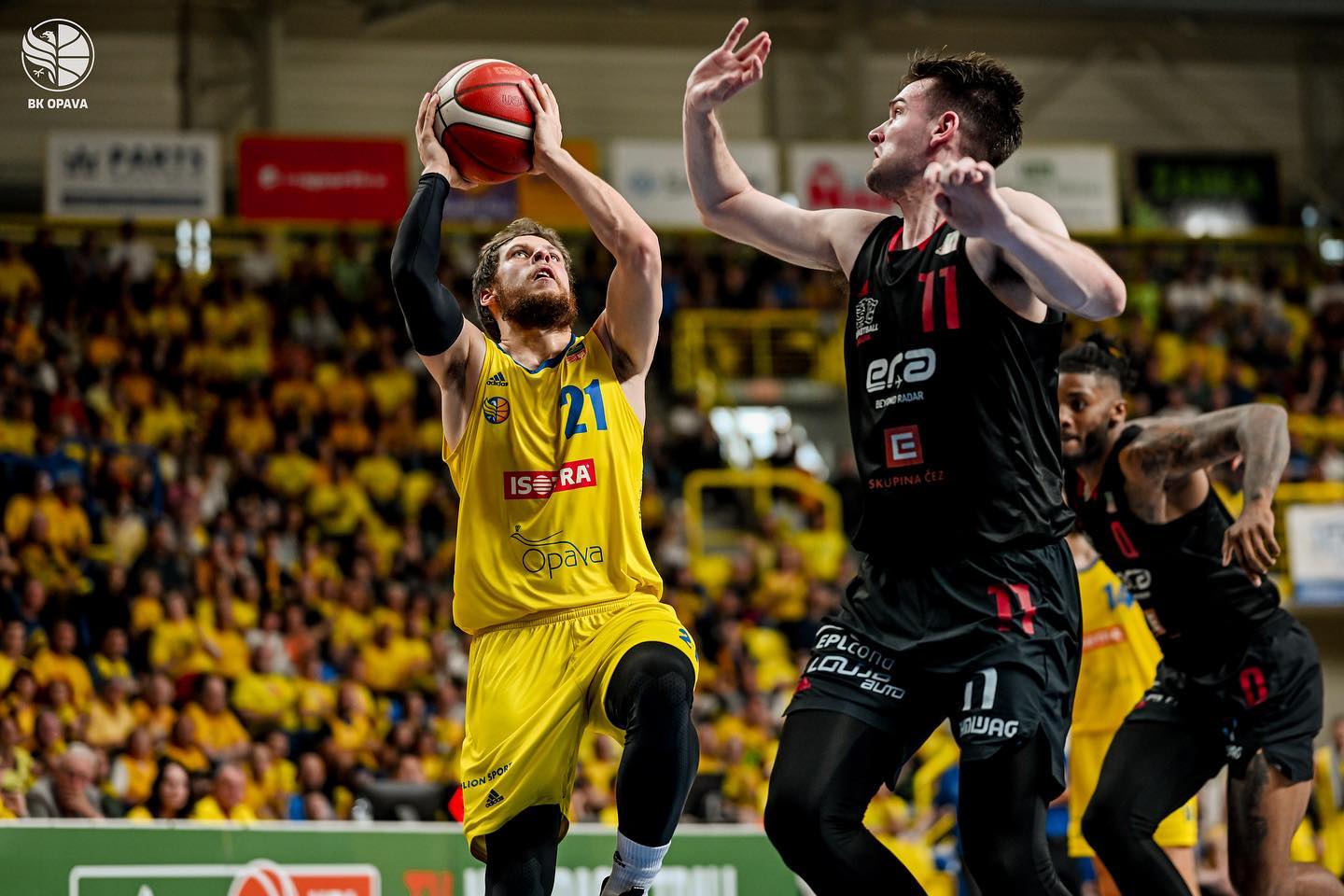 Image source: official BK Opava Facebook profile
---
I was lucky enough to attend some of those games and cheer my butt off while supporting our boys. The games that I couldn´t attend personally for some reason, I watched online of course. What actually makes Nymburk even more unpopular in my country is the fact that they don´t even have a real fan base. The town is very small and those living there simply aren´t interested in basketball so very often, Nymburk home games were attended by just some two hundred people. In the play-offs, the numbers of fans in the Nymburk´s arena slightly increased but they were far from selling out the full capacity, even though it´s just 1,000 people. On the other hand, our 3,000 basketball arena in Opava was totally full and shaking with the deafening cheering and fan chorales by the home crowd. The atmosphere at those games was absolutely amazing. Here is a few little samples :) (reels from the official BK Opava Facebook profile, make sure to turn the sound on!)
---
https://www.facebook.com/reel/2623914247758119/?s=fb_shorts_tab&stack_idx=0
https://www.facebook.com/reel/221328657305997/?s=fb_shorts_tab&stack_idx=0
https://www.facebook.com/reel/959079812202552/?s=fb_shorts_tab&stack_idx=0
---
Now, after beating Nymburk and advancing to the finals, we will face BK Decin, a tough opponent with great players and a very loyal and noisy fan base too so the upcoming games will be super attractive and I cannot wait to be out in the stands again, rooting for our boys ;) I will let you know if we make it all the way to become the new Czech Basketball Champions. Wish us luck!
---
Czech / Česky:
Článek je o české basketbalové lize, tak se sluší přidat aspoň pár vět i v češtině. Mám pocit, že moc basketbalových fandů tady v #cesky nemáme, ale možná i vy, kteří basket nesledujete, víte, že existuje nějaký Nymburk, který české basketbalové scéně neohroženě vládne už skoro dvacet let. Asi nemá smysl tady rozebírat, proč tomu tak je a hlavně už to ani není aktuální, protože BK Opava - klub, kterému fandím už víc než čtvrt století - letos konečně tuto nymburskou "krutovládu" ukončil :) V semifinále jsme nymburského hegemona porazili 4:3 na zápasy a teď nás čeká finálová série s Děčínem. Ať už to finále dopadne jakkoliv, tak jedno velké vítězství už se zrodilo - je jisté, že Nymburk letos další titul nepřidá, což 99,99% české basketbalové veřejnosti a všechny české basketbalové kluby (kromě Nymburka samozřejmě :D) přivítaly s velkým nadšením ;)
(ty přiložené reels zachycují atmosféru na zápasech v opavské hale, byl to slušný hukot)
---
---
---
This post was created by me for the Hive blockchain exclusively. All rights reserved.
---
---
---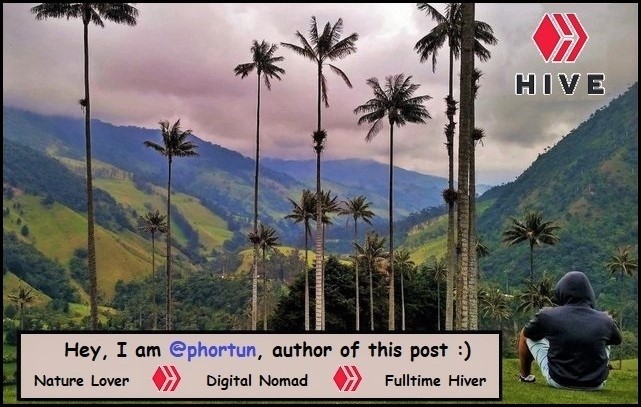 ---
Thank you for visiting my blog. If you like posts about Nature, Traveling, Photography, Animals, Ecology, Crypto, Sport, Fitness and discovering secrets and beauties of the World, feel free to follow me as these are the topics I mostly write about. Have a wonderful day and keep on hiving, guys! :)
---
---