Quest Rewards Of Splinterlands Game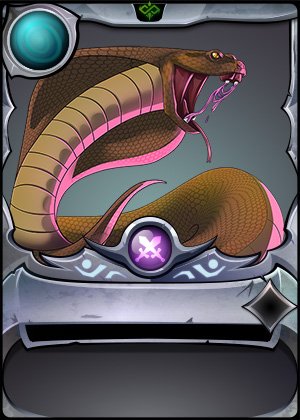 Hello, dear fellows of the Hive community! I am again here to share my today's splinterlands quest rewards with you. I received 3 rewards of chest today.
URAEUS
Lore
There is a famous circus camp in the Smoldering Forest of the Burning Lands called The Sirk. It has the boldest daredevils, the most agile acrobats and the most distinguished freaks anywhere in the Splinterlands. These performers are especially well known for their daring games with the most dangerous creatures in the world. They hold staring contests with sabrecats and shut themselves into small boxes with rabid Maglarian wolverines. When it comes to snakes, these daredevils have one rule: Don't mess with a Uraeus.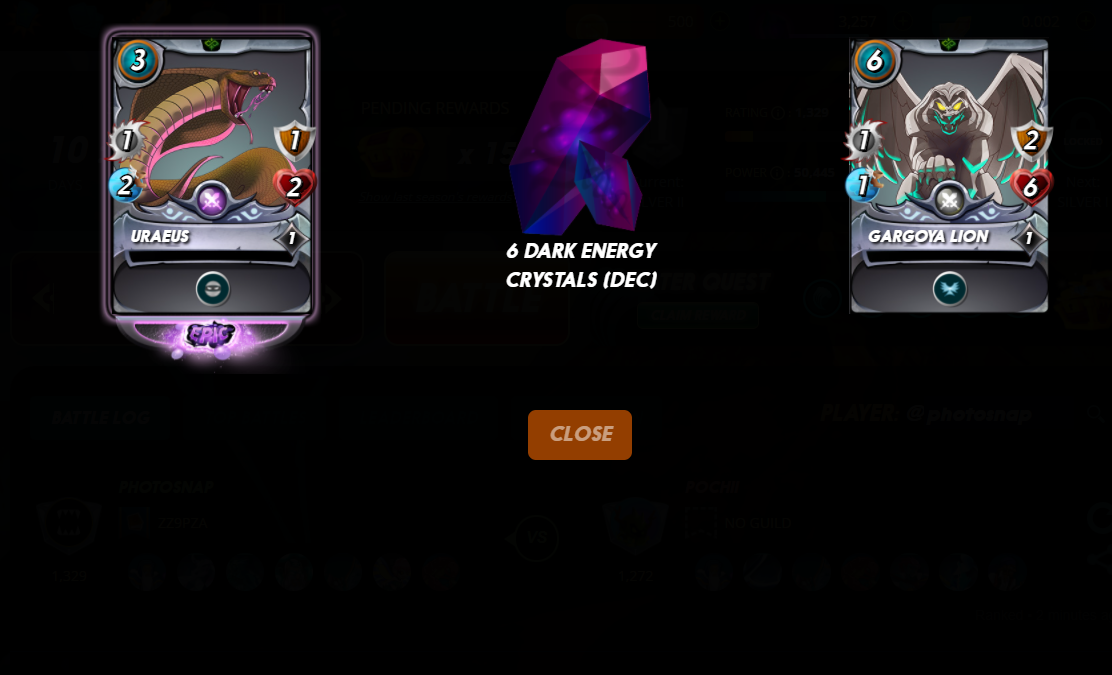 1 Epic Card URAEUS
6 Dark Energy Crystals
1 Common Card GARGOYA LION
In my today's quest rewards you can see, in the three loot chests, I got one common card GARGOYA LION from the neutral splinter, one epic card URAEUS also from a neutral splinter, and 6 dark energy crystals play to earn in-game tokens.

Splinterlands Affiliate Program
If You want to play Splinterlands you can play it for free. To earn rewards you will be needed to buy a Spellbook that costs 10$. Below is my referral link if you are interested.
https://splinterlands.com?ref=photosnap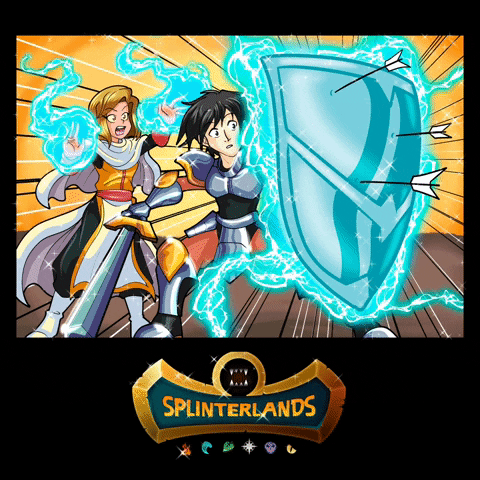 ---
---