03-24-23 Afternoon Ride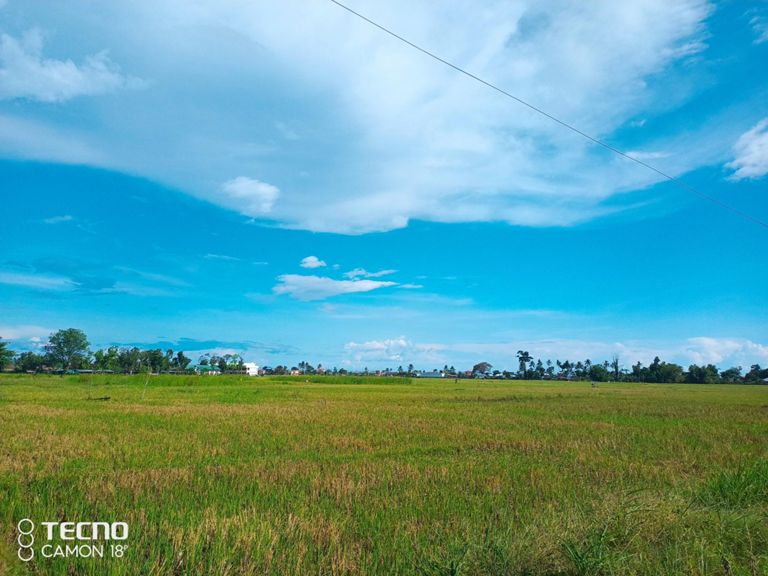 pinkhub just finished a 43.92km ride, that lasted for 304 minutes.
This ride helped pinkhub burn 1489.6 calories.
---
Description from Strava:
Hello everyone and good evening ☺️
I went for a supposedly short ride to Don Gil Argao earlier since the afternoon was quite fine. I arrived there wet coz it was hot 🥵 luckily I was prepared and got my pink long sleeves for my ride which kept my arms safe from the blazing sun. Overall I had a fun ride this afternoon till evening 😅. People here thinks that I'll get that beach bod soon coz I'm working so hard with my bike 🫣 but what they don't know is that I eat as much as I burn or maybe more so getting rid of these fats is just a fleeting dream that will never come true 😂 Anyways guys this is all for me today. Till tomorrow! Cheers! 😎
---
If you would like to check out this activity on strava you can see it here:
https://www.strava.com/activities/8768735263
About the Athlete: I'm an avid walker and I walk to improve my health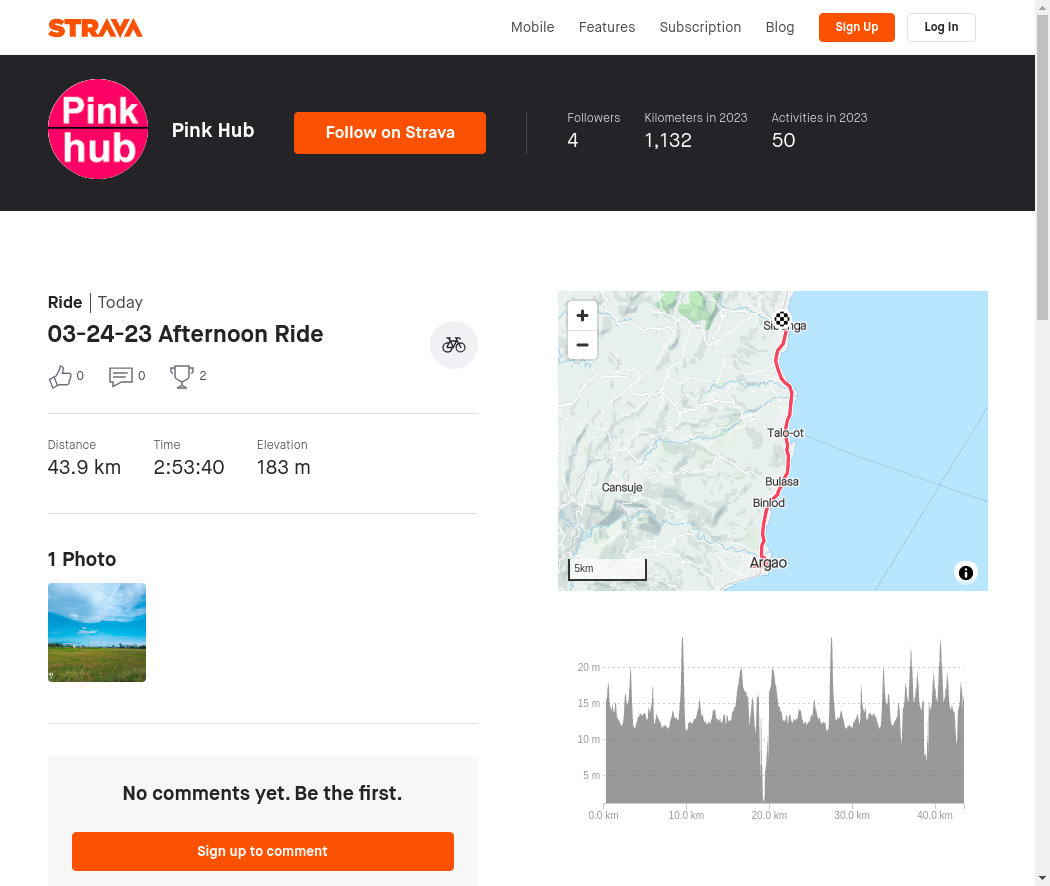 This is an automated post by @strava2hive and is currently in BETA.
---
---