One With Nature: An Afternoon Walk In The Mountains
Hello everyone! Today I wanted my day to be different. Don't get me wrong I love my daily routine of walking in our wharf, park and our town. The place that I had my afternoon walk today is still part of our town but on the mountainous part.
I wanted my day to be refreshing and what better way to do it than to walk in nature. I really love being near trees and no people around me.
When I was young I used to go on walks like these when I'm sad, stressed out and lonely. Although I am not feeling those things right now I felt like I needed to get one with nature today.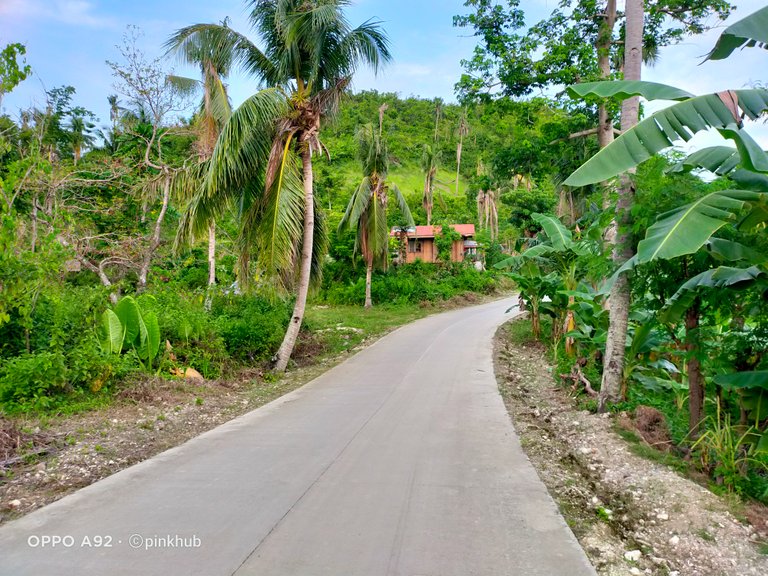 It was a tough walk as I'm used to the plains right now. Still when you are enjoying what you are doing, you won't really get tired that much right? I had to catch my breath a couple of times even though I'm just leisurely walking.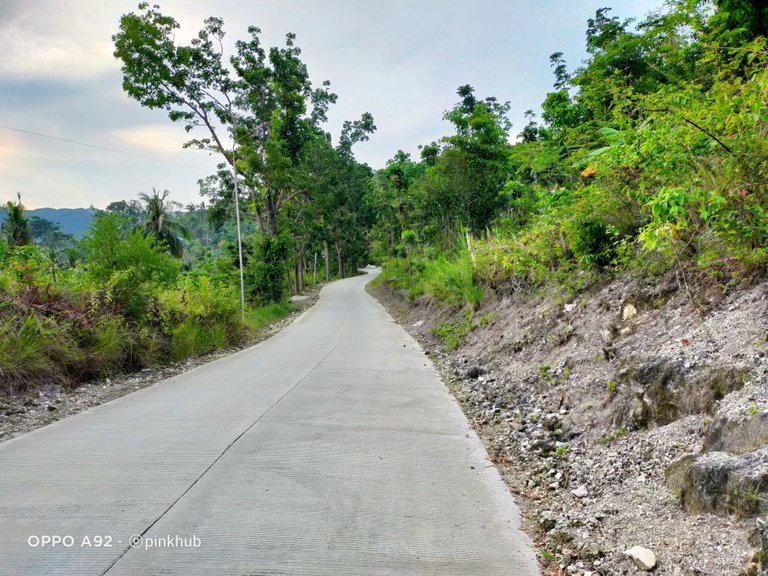 I'm just shocked to see that the road here is much better than our roads on the plains lol. I feels like we have been cheated seeing how rough our roads down there is compared to the roads in the mountainside.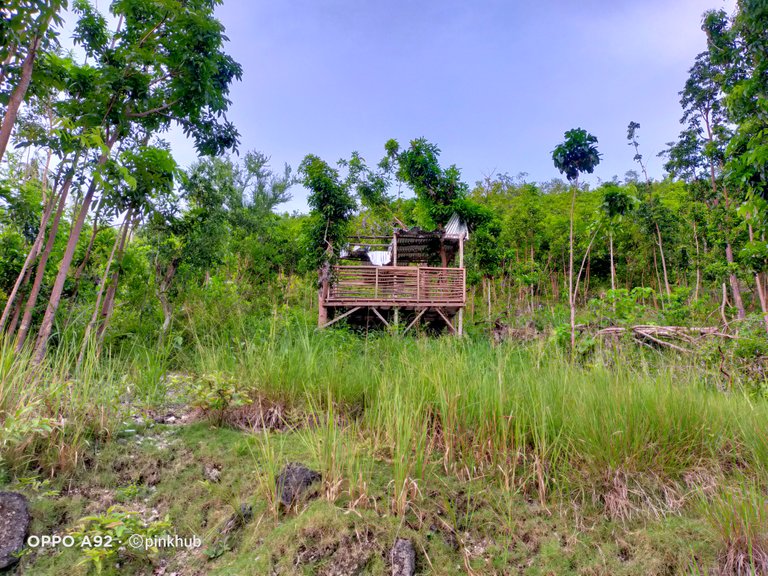 As I was walking beside the road I found this abandoned hut. It looked to me that this was made as a place to chill out. It probably got destroyed last December of 2021 when we got hit by a Super Typhoon.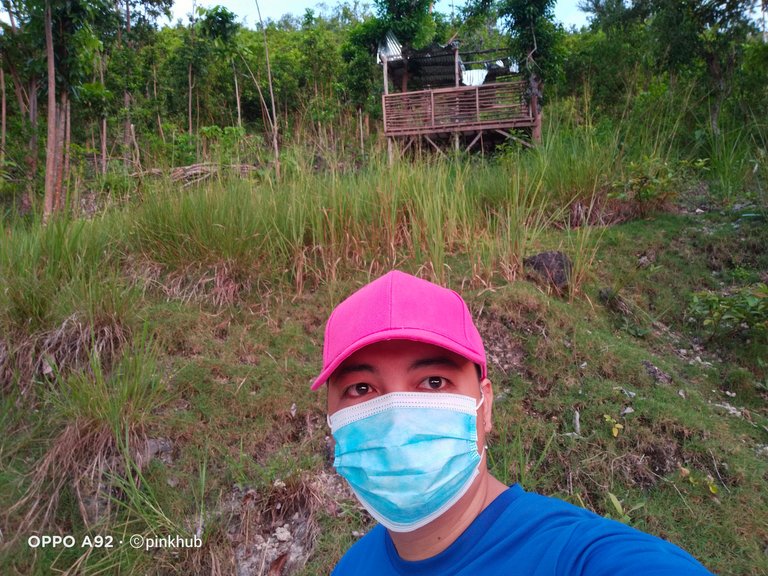 It was well built in my opinion seeing it has a tin roof instead of a more traditional roof made from coconut leaves. I'm just sad that they left it here. It has already been 6 months since the calamity and they didn't even bother to fix it.
I've already reached my destination for today. There was still a path up but I didn't pursue it anymore as I have already walked far enough and it might be night time by the time I arrive home.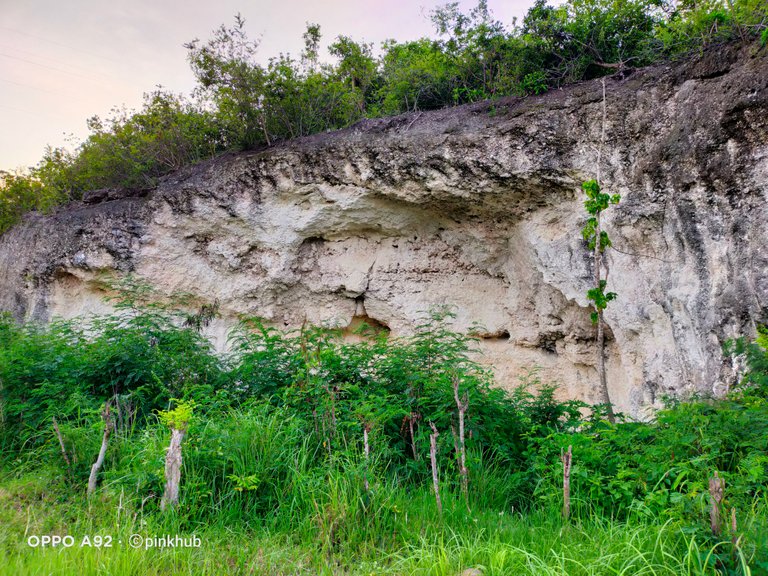 I saw this cave like structure as I went up but decided to take a picture on it on the way down. Sadly when I look in the photo it doesn't seem to resemble on but rest assure it is. It's just the rock formation is white so it doesn't look like a cave.
I wanted to go in to have a much clear photo of it but the bushes is keeping me away. I don't want to venture in the bushes as there might be snakes in there and no one will be able to help me in this situation nor I can call anyone as there was no cellular signal up there.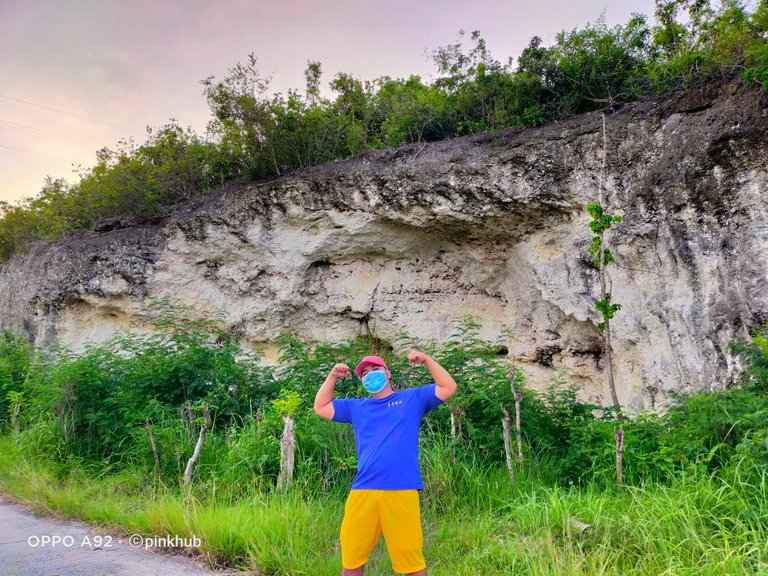 A little muscle pose from yours truly featuring a huge belly.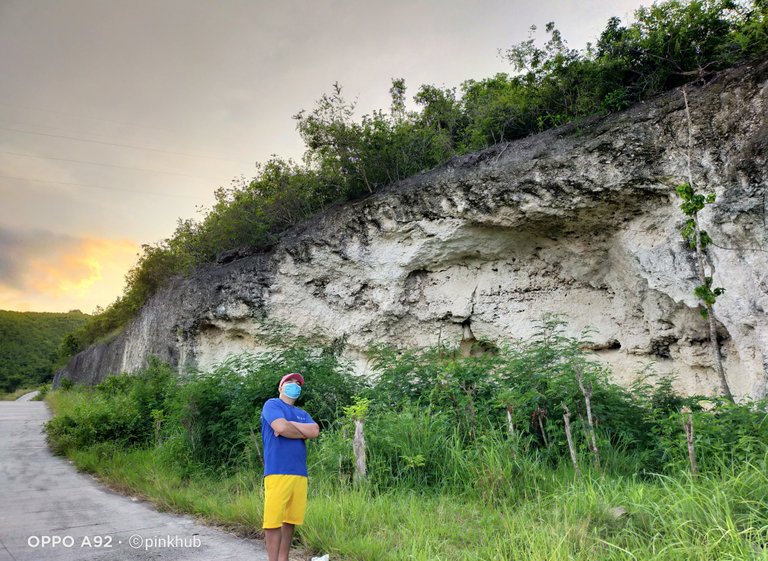 I didn't really expect the sun set to be caught in the photo right here as I was just using my tripod to take a photo of myself.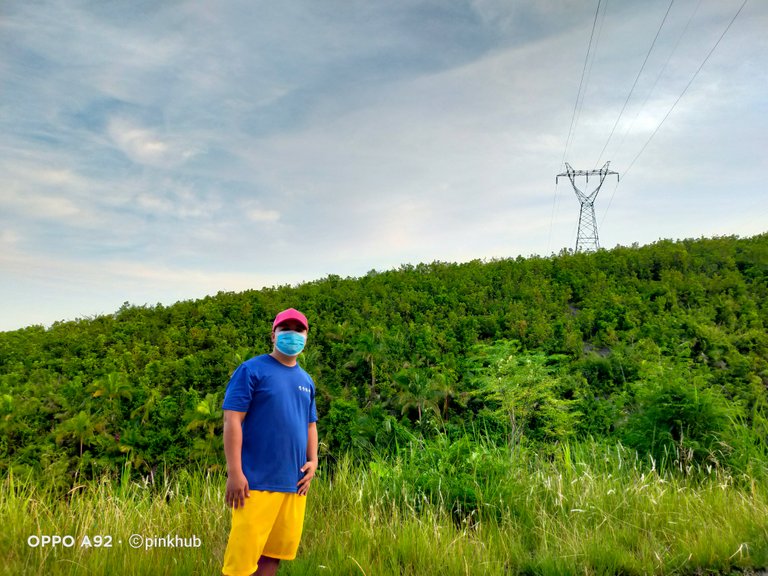 Facing the other side of that cave like structure is a lush mountain of bushes. I say bushes coz there are no trees in that mountain as the mountain itself is mostly made of rocks and so trees couldn't really grow in these parts. If there were trees they would have most likely been wiped out during the Super Typhoon.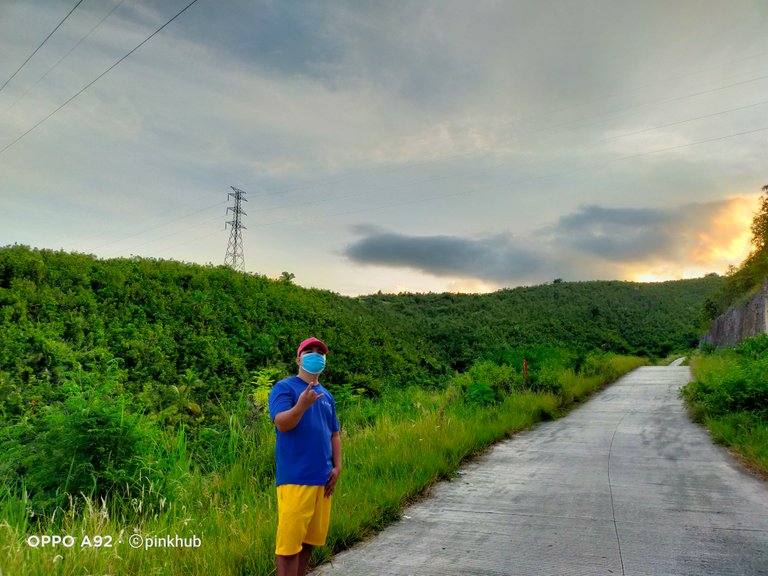 And that concludes my afternoon leisure walk with nature. I hope you guys like my photos especially this last one which for me is really good. Ehem the model is handsome what can I say right?
Hopefully I can come back here in the future and go up some more. There might be some interesting things up there and hopefully I wonderful view.
This report was published via Actifit app (Android | iOS). Check out the original version here on actifit.io




03/06/2022

11669

---
---