A Wonderful Twilight Cloud Formation and A Ride To Argao (Again)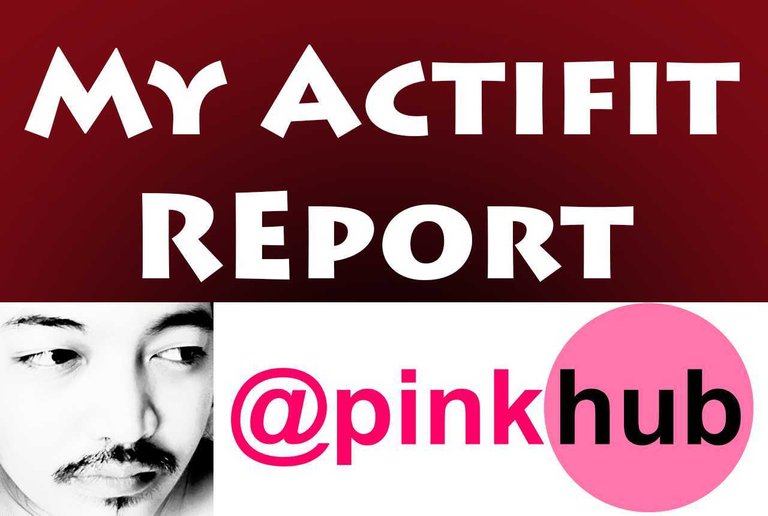 Hello everyone 😁 how was your day today? I am back once again to report on my actifit activity today yay 😁
---
Morning Walk
---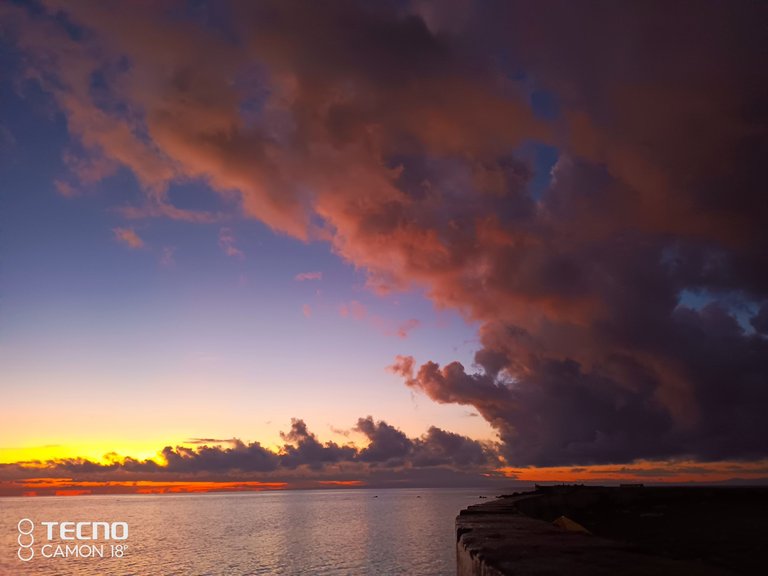 During my early morning walk today I've witnessed yet another breathtaking twilight 😍 it's not like your usual twilight with a clear sky with red, orange or even yellow colors. This time it's the cloud formation that made it breathtaking. I mean just look at that! Man I wish I owned a much wider field of view to capture everything that my eyes could see. I tried my best to get the best shot possible but the picture above is the best I've got. It still portrays the scene that I wanted to show off but I'm just sad that the clouds was cut off and the image looks too tight for my taste.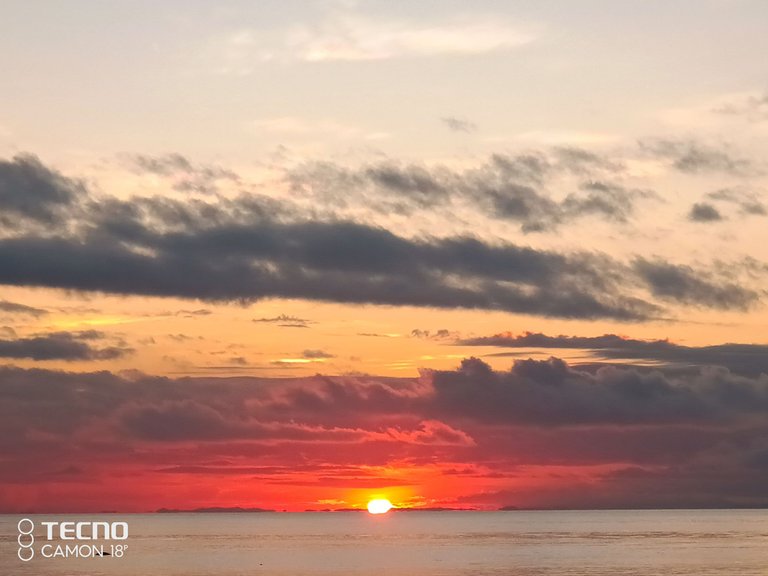 A few minutes later the sun is rising up beautifully into the horizon. It really is quite satisfying to see the run rise every time. I don't get tired seeing the same sun rise every single day coz I love it. It feels like magic when something small pops up in to the horizon and then starts to get bigger and bigger until you see the full blown sun up in the sky 😍
With the sun rising up in the sky end up my morning walk 😁
---
Afternoon Ride
---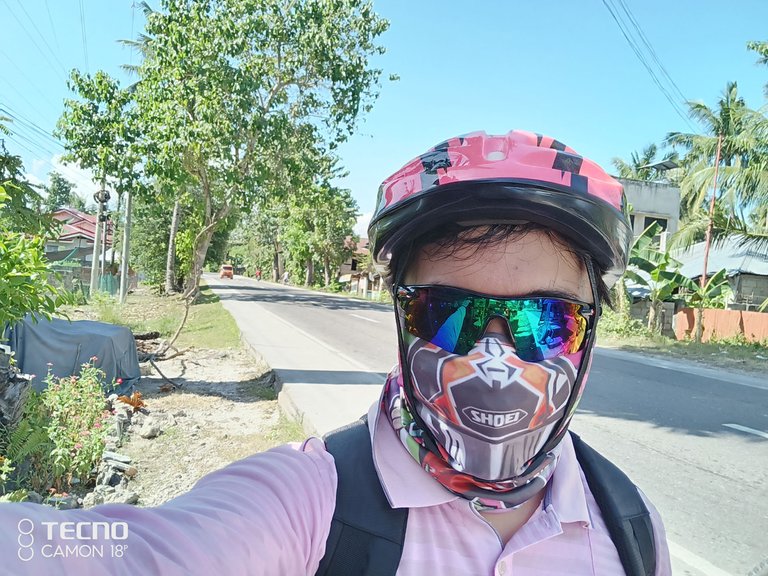 In the afternoon I had a lot of free time so I went on for a very long ride 😊 I decided to go to Argao yet again 😁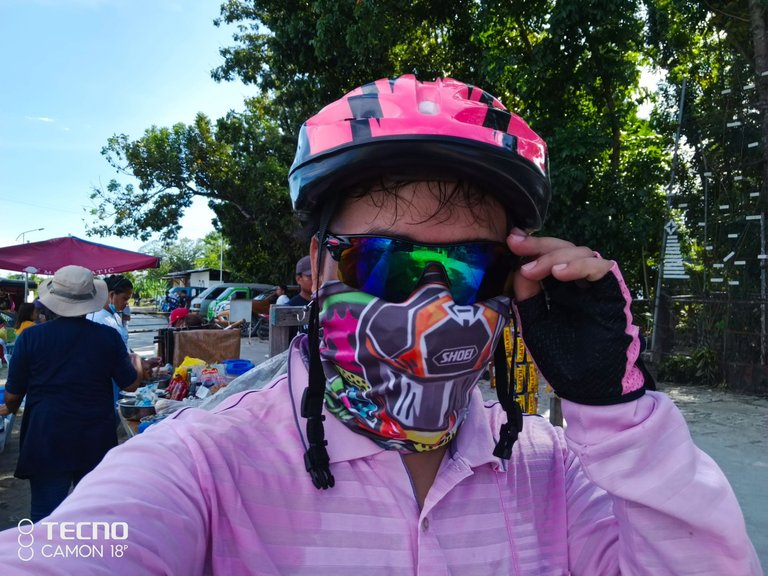 After an hour of riding my bike I arrived in Don Gil Garcia Street which is in the heart of Argao. This place is filled with sidewalk vendors in which you can grab a quick snack. It just so happen that I'm quite thirsty from the ride and hungry at the same time. So I got myself 6 Boiled Quail Eggs, 1 Hot Cake and 2 Cups of Mango Juice Gulaman.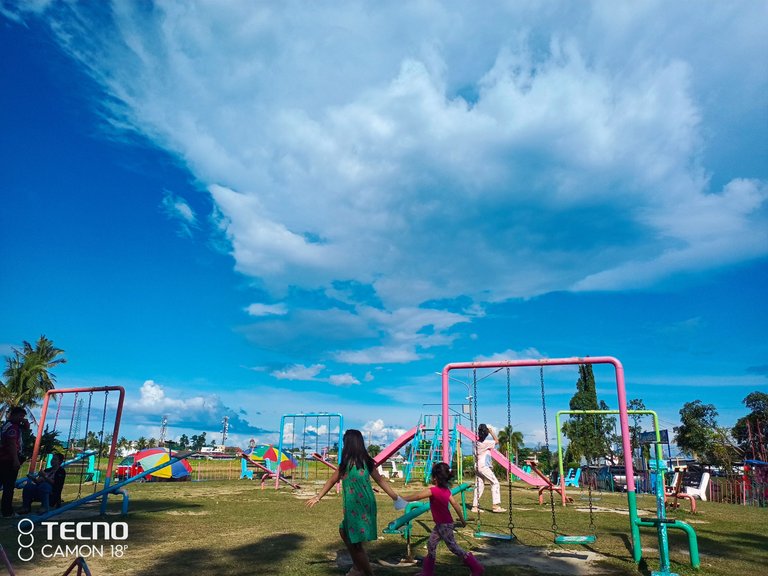 After I was done eating I turned around the park. There weren't a lot of people in it which is obvious since the student's have not gotten out yet since it was still 3:20PM. I wanted to stay and take pictures of the people here but I had other plans so I decided to go back to Sibonga for now.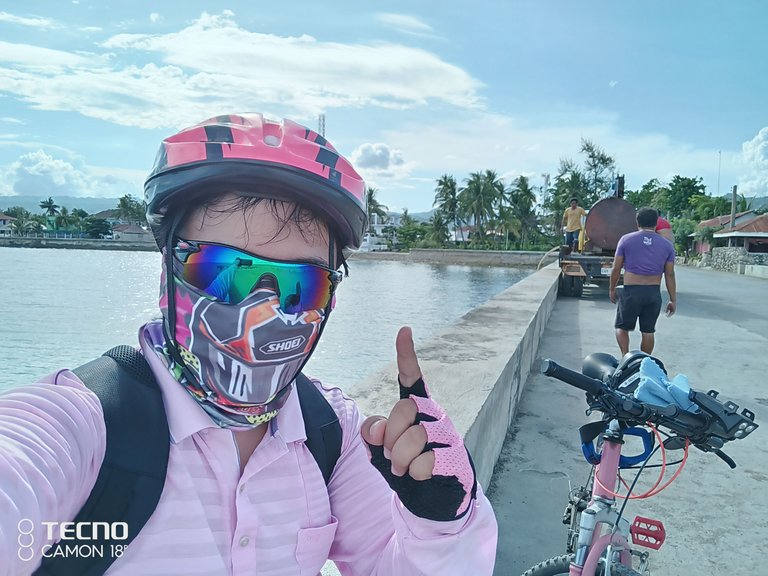 Before going back to Sibonga though I decided to pass by Argao's Port where I saw this water truck I guess fetching water from the sea. It's pumping the sea water into the tank at it's back.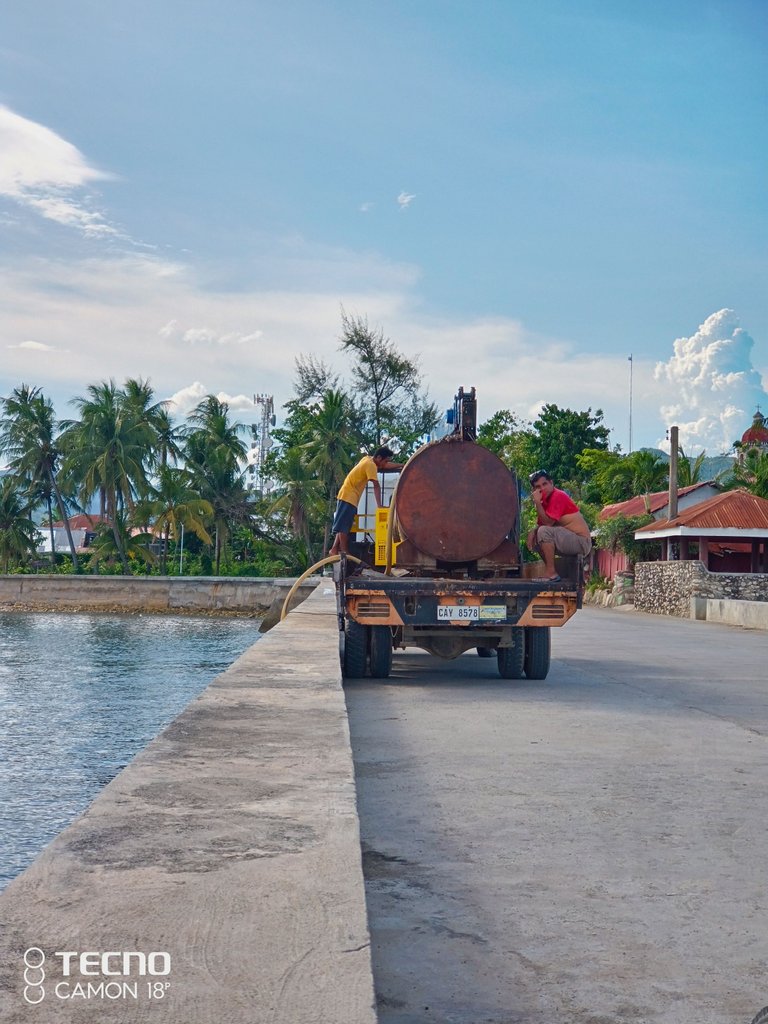 After this little detour I went back to the main road and off I go to Sibonga 😁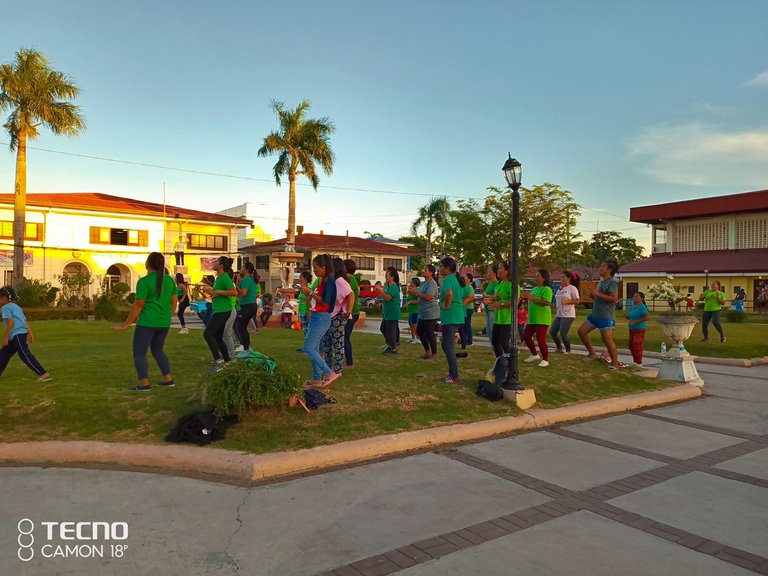 This is the reason why I said earlier that I had other plans 😁 After an hour of riding from Argao to Sibonga I was a little late but I managed to still get to Sibonga before the Zumba Session of the Women's Chapter here in Sibonga ended. I've got a lot of photos of these beautiful and hot mommas in Sibonga. It was a real feast to my eyes 😉😅 Anyways this is where my Actifit Report ends for today coz I still have a quite a lot of photos to edit and the hot moms are already asking for their photos so yeah. I hope everyone have a wonderful day ahead! Cheers! 😉

This report was published via Actifit app (Android | iOS). Check out the original version here on actifit.io




24/03/2023

33233

Cycling, Daily Activity, Walking
---
---